Last Updated on January 10, 2023 by gregor
When it comes to bucket list items, Vienna has it all. From incredible museums and historic landmarks to delicious food and world-class shopping, the Austrian capital has something for everyone. Here's a complete Vienna bucket list of the top fifty things to do in Vienna to save you the bother of deciding what to do (and what not to do)!
Vienna Bucket List – 50 Things to do in Vienna, Austria
More visiting Vienna Related Posts
PRACTICAL TIPS FOR VISITING VIENNA
WHEN IS THE BEST TIME TO VISIT VIENNA, AUSTRIA
HOW MANY DAYS DO YOU NEED TO VISIT VIENNA?
BEST WAYS TO GET FROM VIENNA AIRPORT TO THE CITY CENTER
ONE DAY IN VIENNA I THE PERFECT 1 DAY ITINERARY
TWO DAYS IN VIENNA I THE PERFECT 2 DAY ITINERARY
3 DAYS IN VIENNA ITINERARY FOR FIRST TIME VISITORS FOOD, TIPS (INCL. VIDEO) AUSTRIA
4 DAYS IN VIENNA – BEST VIENNA TRAVEL ITINERARY
VIENNA SOLO TRAVELER TIPS – SOLO TRAVEL GUIDE VIENNA, AUSTRIA
10 OF THE BEST THINGS TO DO IN VIENNA AT NIGHT
THE BEST THINGS TO DO IN VIENNA WITH KIDS – FAMILY HOLIDAYS IN AUSTRIA
BEST 30 PHOTO SPOTS IN VIENNA FOR INSTAGRAM + VLOG GUIDE
THE TOP AUTHENTIC VIENNESE EXPERIENCES YOU MUST ENJOY WHEN IN VIENNA, AUSTRIA
THE BEST 12 MUSEUMS YOU NEED TO VISIT IN VIENNA, AUSTRIA TRAVEL GUIDE (UPDATE 2022)
VIENNA BUDGET TRAVEL GUIDE, FREE THINGS TO DO IN VIENNA, AUSTRIA IN 2022
15 Best Photo Locations in Vienna
PIN IT ON PINTEREST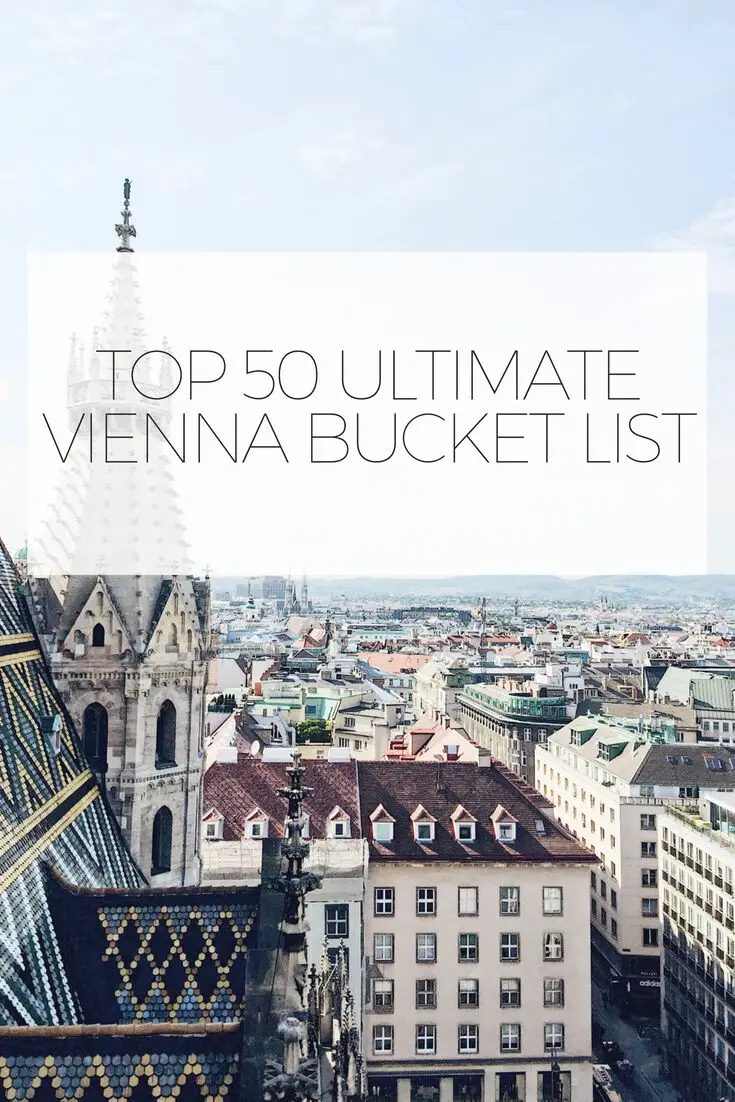 Save
Save
Save
Save
Save
Save
Save
Save
Save
Save
Save
Save
Save
Save
Save
Save
Save
Save
Save
Save
Save
Save
Save
Save
Save
Save
Save
Save
Save