Last Updated on July 6, 2022 by gregor
What to do on a hot summer day in Vienna? In this blog post, I will share with you what to do in Vienna in the summer. Even when it is summertime in Vienna there is still a lot to do to freshen up and spend a relaxing or productive day, so here we go with our tips.
​​Planning to visit Vienna in the summer? This guide will show you all the unique things to do in summer in Vienna plus the practical tips for an amazing trip!
Vienna – Best Things to do in the summertime
Go for a swim at an Outdoor Swimming Pool in Vienna
Vienna has lots of outdoor pools, as well as beaches around the city. This allows you to cool down in the summer heat.
Here are the Best Outdoor Swimming Pools in Vienna. Including a Google MAP for your navigation:
Enjoy the Best Ice Cream in Vienna
The ice cream tastes much better when the sun is shining brightly in Vienna
Here you can get the Best Ice Cream in Vienna. Including a Google MAP for your navigation so you can find an ice cream parlor near me:
BEST ICE CREAM IN VIENNA, AUSTRIA
Here you can get the Best VEGAN Ice Cream in Vienna. Including a Google MAP.
BEST VEGAN ICE CREAM IN VIENNA, AUSTRIA
My favorite Vegan Ice Cream flavors are matcha and raspberry at the Veganista, but there are so many flavors that you really just come here for the taste and variety.
Visit a Heuriger (=wine taverns) in Vienna
If you are visiting Vienna in Summer you definitely need to visit a Heuriger (=wine tavern). Here is a complete guide to the Best Heuriger in Vienna, so you can taste the sweet summer and enjoy some wine tasting in Vienna.
Here is a list of the Best Heuriger (Wine Taverns) in Vienna
BEST HEURIGER IN VIENNA – COMPLETE GUIDE TO THE WINE TAVERNS IN VIENNA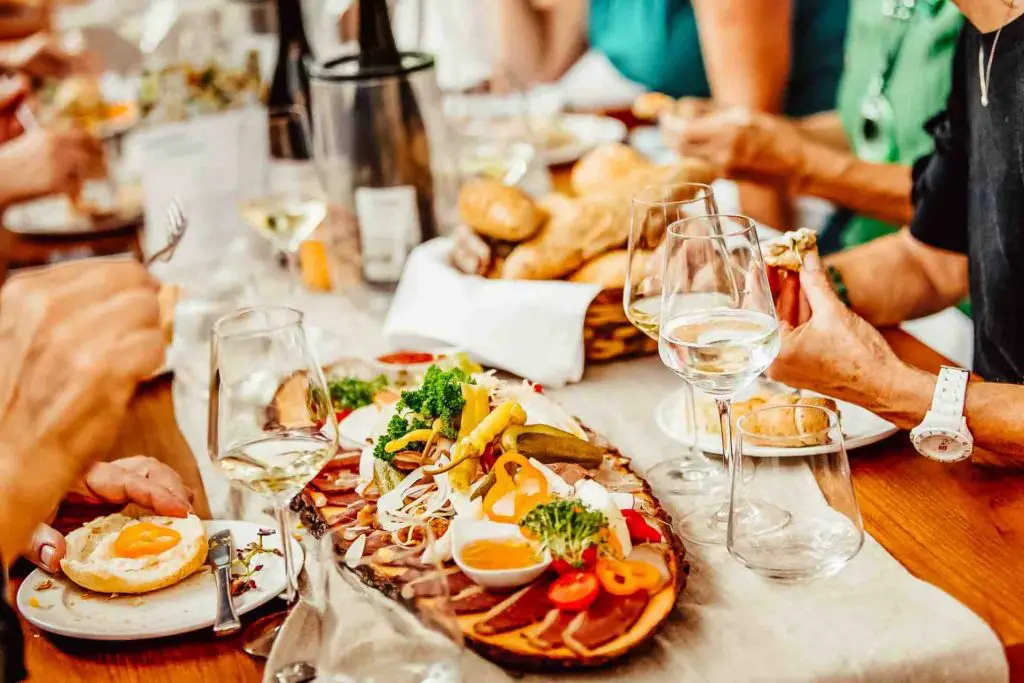 Make a Pic Nic in one of the Viennese parks
You can't visit Vienna in Summer and not go on a picnic! Luckily, Vienna is blessed with lots of Public Parks
From the Burggarten Park  (Empress Sisi's walking Park) which boasts a spectacular view of the Habsburg Palace, and Volkgarten with the famous Rose Garden to the Stadtpark (which is my personal favorite)
Read more: Best Picnic Sites in Vienna (CLICK)
Are you looking for the Top Picnic Spots in Vienna with a wonderful view? Then please read on I have some great locations for you spotted in Vienna
TOP 5 VIENNA PICNIC SPOTS WITH A WONDERFUL VIEW
Be sure to carry your favorite beverages, pastries that you can purchase from a local supermarket, some fresh fruits, and a blanket to have a wonderful afternoon under the sun.
Rent a bike or enjoy a Guided City Bike tour
Rent a Bike in Vienna
How about a bike ride from downtown Vienna to the Donauinsel (Danube Island)! It doesn't matter whether it's the Alte Donau, Wiener Prater, Türkenschanzpark, Burggarten, or Stadtpark: you can head for all parks, restaurants, and pubs in Vienna. There are endless bike paths in Vienna that you can take advantage of and treadle around the beautiful city and its outskirts.
If you do not own a bike, then we suggest you rent a bike when in Vienna.
Read more about How to Rent a Bike in Vienna here WienMobil Rad Rent-a-Bike Service (Click)
Take a Guided City Bike Tour in Vienna 
An alternative if you'd prefer to be shown around is to go on a guided cycle tour where you'll be taken around the city and shown all the major sights of Vienna. You ride down the famed Ringstrasse and take a scenic route along the River Danube.
Book your Vienna City Bike Tour here:  Vienna City Bike Tour
Make a Cool Day Trip from Vienna
Have a day trip just outside of Vienna. I can assure you that there are numerous hidden gems and villages clustered along with the capital that can be explored or enjoyed during a one-day trip. Whether you plan to travel alone, with friends, or with family, these 1 Day trip destinations will have something for everyone to enjoy the summer.
Read more details on my Blog Post here:
11-DAY TRIP DESTINATIONS AROUND VIENNA CITY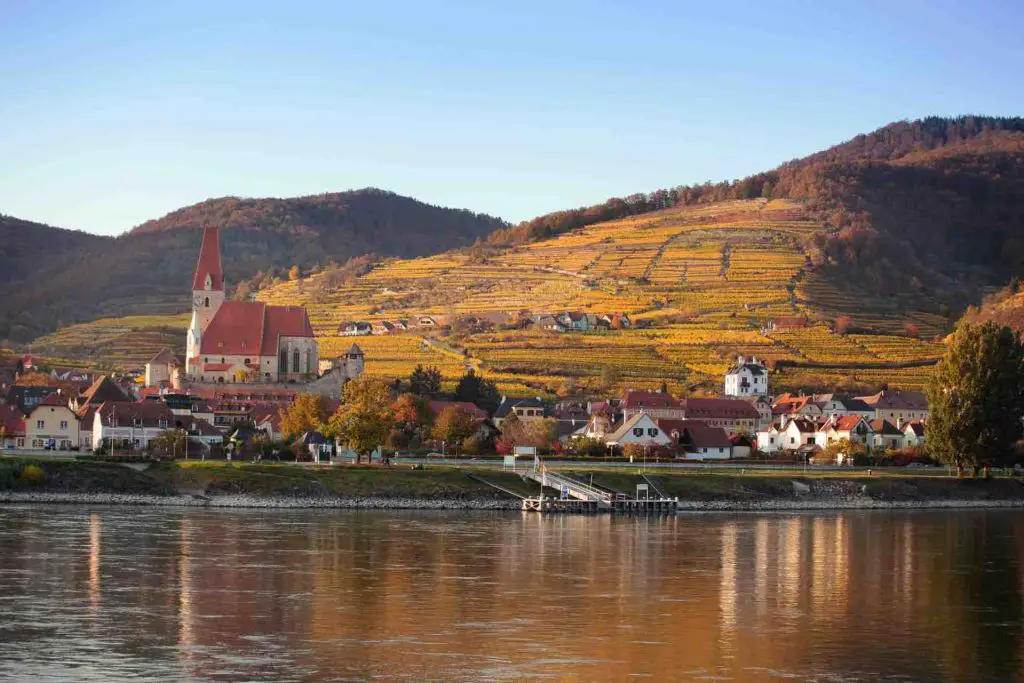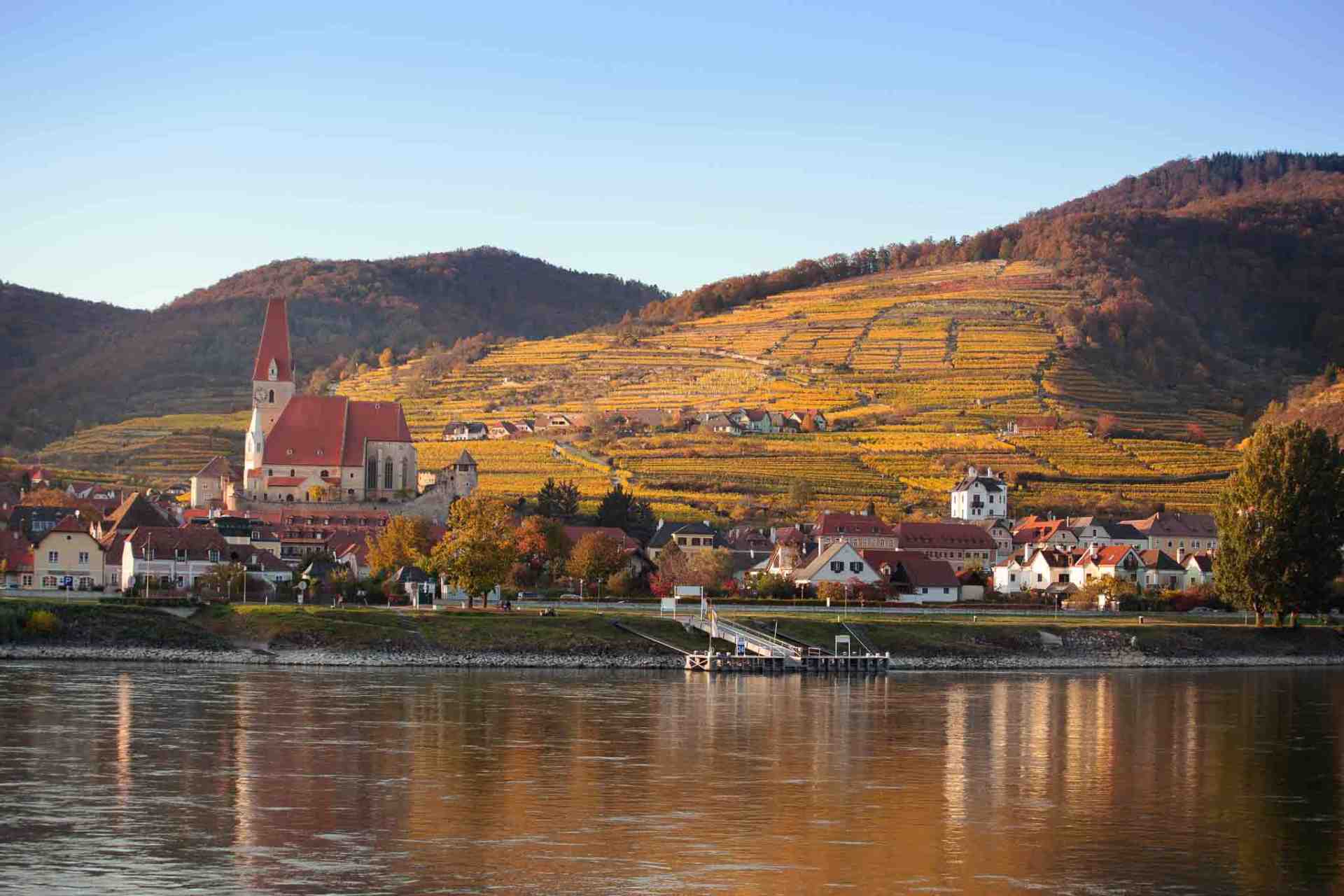 Take Photos and Videos of the best places in Vienna
Leverage the Blue Hour or Golden in Vienna, avoid the tourist masses, and flock through the City Center taking great photos of your beloved and sharing them on Instagram, Facebook, or other Social Media Platforms.
How to discover the best places for photography in Vienna?
Here are the TOP Photo and Instagram Spots in Vienna. All spots are great for photographers, travelers & Instagramers
BEST 30 PHOTO SPOTS IN VIENNA FOR INSTAGRAM + VLOG GUIDE
If you want to film Walking Tour videos of Vienna I have some great tips and tricks here in this Blog Post: 
FIVE EASY STEPS TO MAKE GREAT 4K TRAVEL WALKING TOUR VIDEOS
Need some Vienna Video inspiration head over to my YouTube Channel, where I posted a lot of Walking Tour Videos of Vienna.
https://www.youtube.com/c/GregorSideris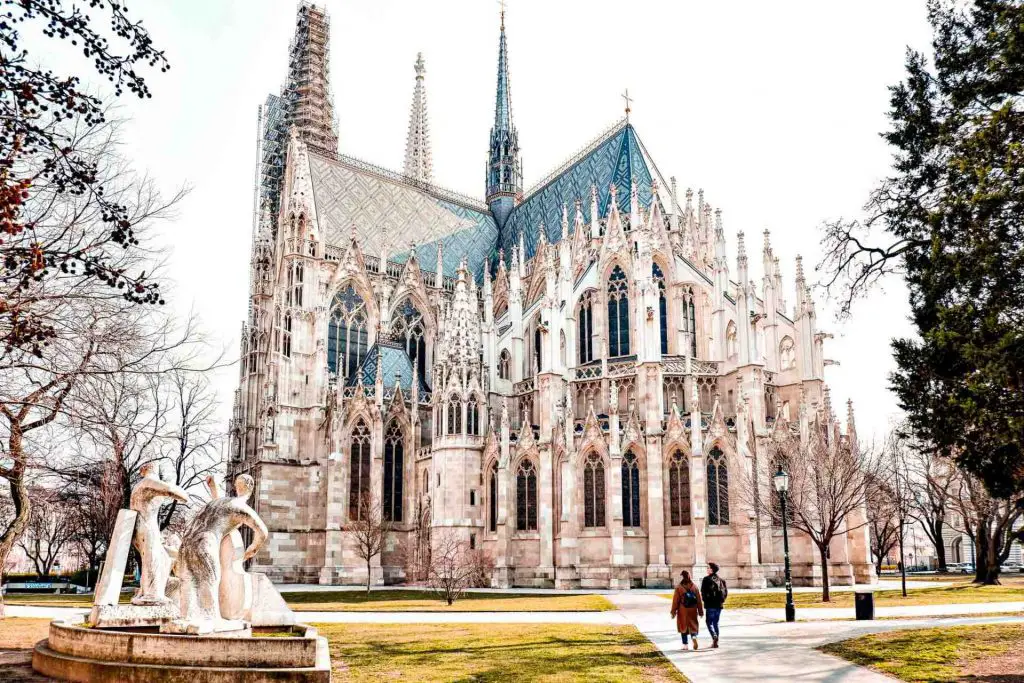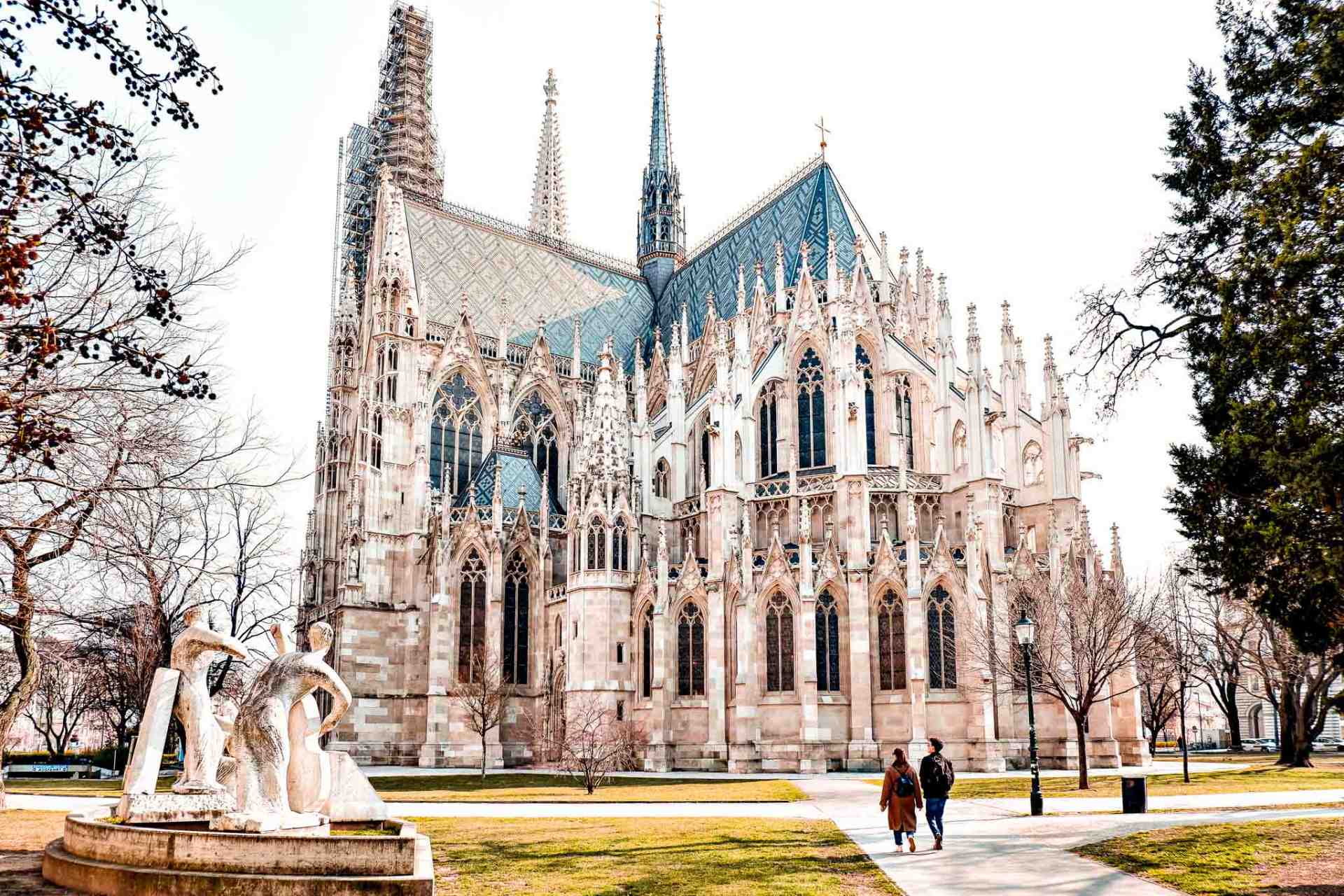 Take a walk at the Schönbrunn Palace Gardens
Take a walk through the breathtaking Gardens of the Schönbrunn Palace, which provide you with cool shadows to chill during the hot summer days. 
As you're already in the area, you can combine the experience with visiting the Schönbrunn Zoo, which offers you and your little ones hours of fun moments
Visit the Schönbrunn Zoo
The Schönbrunn Zoo is a must-see, especially if you're visiting Vienna with kids. More than 750 animal species live here, some of which are highly endangered. (Pandas, koalas, Siberian tigers, hippos, and many more species)
Zoo Opening hours:
daily, 09:00 – 17:30 (varies depending on the season)
Regular Entry ticket: €24
Children (6-18):  €14
Book your tickets here: Vienna: Skip-the-line Tickets for Schönbrunn Zoo
Google Maps | Official website
Relax in a Public Park in Vienna
Throughout the city are lots of great Parks to relax in. A few of my favourites include the Burggarten, Prater Park, Augarten and Stadtpark. During the summer you will often find lots of other sun-seekers sunbathing, having picnics and relaxing in these areas which adds to the atmosphere.
Parks and Gardens in the Center of Vienna
Visit a Museum in Vienna
The temperature inside museums is just perfect. You can walk for hours, admiring the artworks, hidden from the burning hot sun. It is a total win-win – you will learn something new and feel good. 
My favorite museums are the Belvedere and Albertina, but you should not forget about the Leopoldmuseum at the Museumsquartier
Here is a complete list of my favorite Museums in Vienna
The BEST 12 Museums you need to visit in Vienna, Austria Travel Guide (Update 2022)
Visit the Gardens of Belvedere in Vienna
The Belvedere has a free garden area for you to visit. From the top of the Obere Belvedere Palace, you'll get views of the city skyline. The gardens of the Belvedere are a jewel of baroque landscape architecture and form a harmonious whole with the two palaces. 
You can also visit the Belvedere art exhibitions to see artwork and masterpieces from across the last 800 years. Including work by Vincent van Gogh, Klimt, and many more. A ticket will also allow you to explore and discover more of the palace explore some of the beautiful rooms within the palace, such as the Marble Hall and Palace Chapel.
Book your Belvedere Art Exhibition Tour here: Belvedere Tour Vienna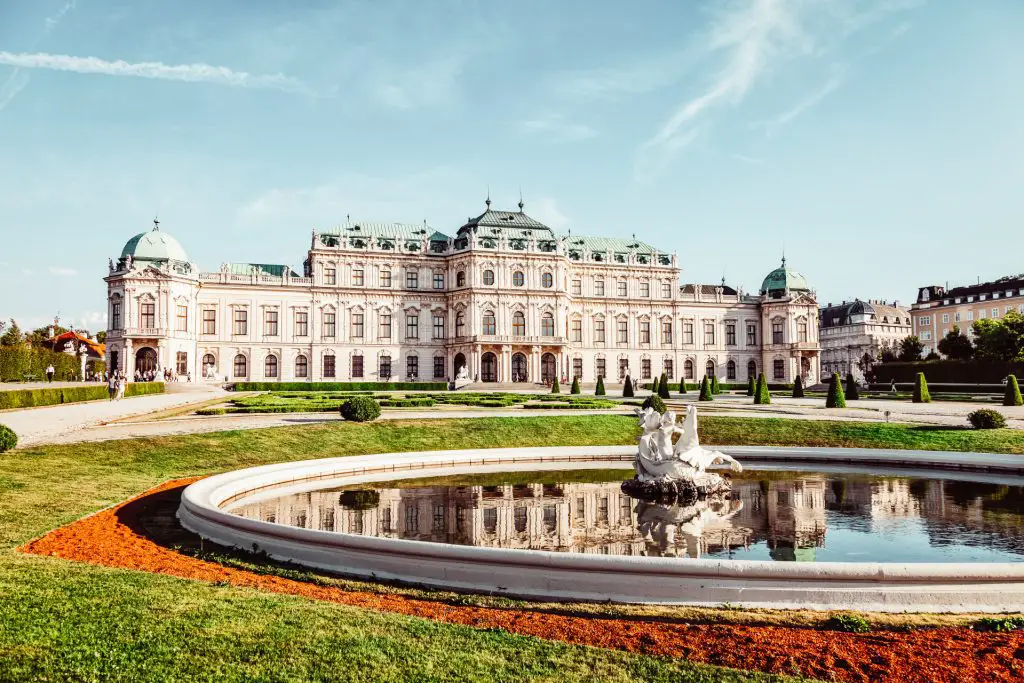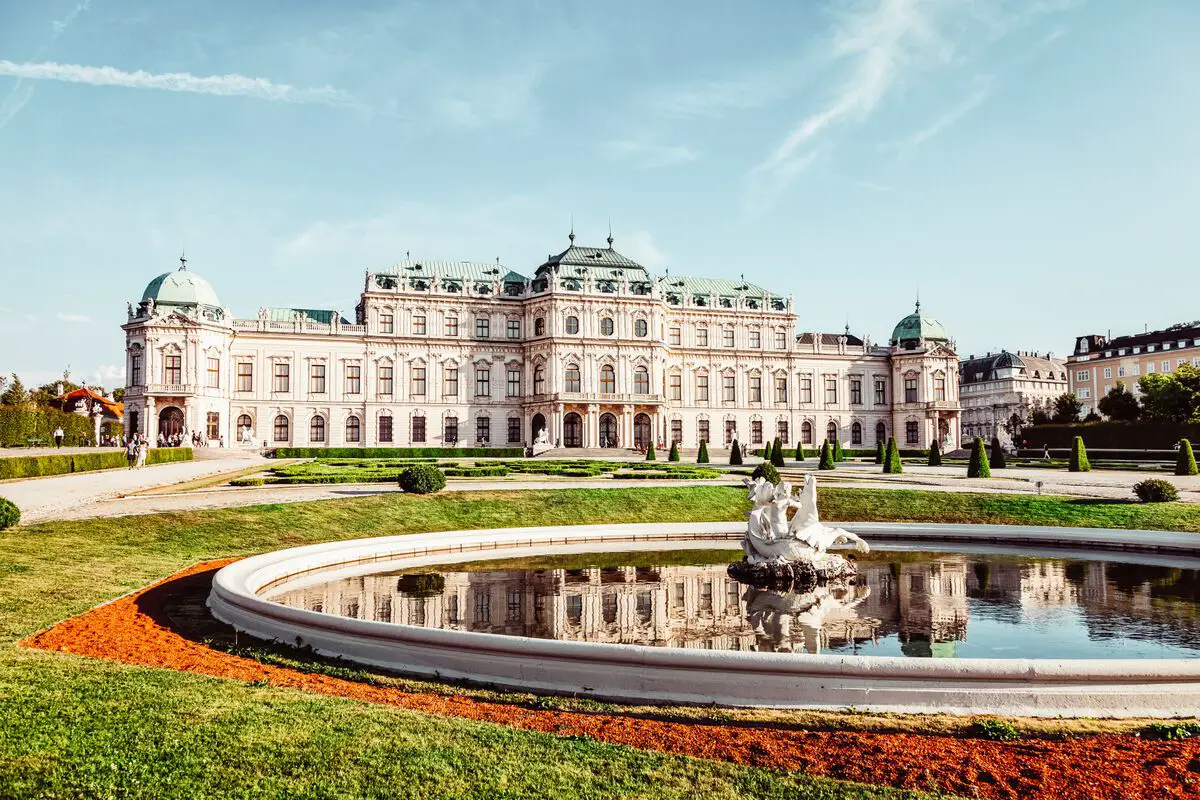 Visit the Naschmarkt Food Market
The Naschmarkt Market is the most famous of Viennese markets. Take a walk through all the different stalls, bars, and restaurants, which cover the area with various scents and aromas. 
Treat yourself with some fresh fruit or vegetables, or just walk through the market and take in as much as you can, before your vacation is over.
Read more about the Naschmarkt (Opening hours, Restaurants, Food) on my Blogpost here:
NASCHMARKT VIENNA GUIDE – MOST POPULAR VIENNESE FOOD MARKET(+VIDEO TOUR)
Experience the Film Festival Rathausplatz 
The Film Festival Rathausplatz is a 2 months-long ongoing tradition. A free open-air cinema is set up in front of the City Hall from July 2nd to September 4th.
During this period, you'll be able to attend screenings of opera, and movie classics. With the weather being ideal, it's the perfect place to lounge and watch a movie! With a different movie every day, this is truly one of the best open-air cinemas out there. 
The Highlights of the Film Festival at the Vienna's Rathausplatz
Free showings of operas, concerts, and gigs on a giant screen
Separate gastronomy section
2022 dates: Jul 2 – Sept 4
Get all the details on the official Website: Film Festival at Vienna's Rathausplatz
Food Stalls with Viennese and International Cuisine
The square in front of the Vienna Rathaus is filled with various food stalls. Ranging from the classic Viennese Kaiserschmarrn to traditional cuisines from all around the world, it's a real treat for the eyes as well as the taste buds. You can sip on wine, gorge on your snacks, and have a romantic movie night under the stars.
How to get to the Film Festival
Subway: Reach the Rathausplatz on the U2 subway line; get off at the Rathaus stop (surprise surprise)
Tram/bus: Alternatively, take trams 1, 71 and D to Rathausplatz / Burgtheater or tram 2 to Parlament
Address: Rathausplatz, 1010 Vienna
Sip cocktails on the Rooftop Bars of Vienna
Sip cocktails on the rooftop bars of Vienna. With so many free-to-access rooftop bars in the city, you have to take advantage of the long summer nights to enjoy the views and maybe a drink or two.
Here is my Blogpost on the Best Rooftop Bars in Vienna:
Take a bike tour to the Donauinsel (Danube Island) 
Living in the City Center of Vienna, in the summertime I often cycle to the Donauinsel hunting out the perfect swim spot and following my nose and the crowds of people with swimwear on. 
Here is a video of my bike ride from the City Center to the Donauinsel. YouTube Video
All along the Danube Island (Donauinsel)  there are beautiful beaches to swim and many little small taverns and ice parlors.
Take a Day Trip from Vienna to the Neusiedler See
Take your time: no fewer than 200 excursion destinations around Lake Neusiedl await you. From historic cellar lanes to the Mönchhof Village Museum, from Esterhazy Castle to the Seewinkel Safari, from the ostrich farm to the bee-eater colony, and from the Family Park to the Wipeout Action Park.
Here are my personal tips when visiting the Neusiedler See in summer:
https://www.theviennablog.com/2016/07/13/enjoy-sunny-day-lake-neusiedlersee/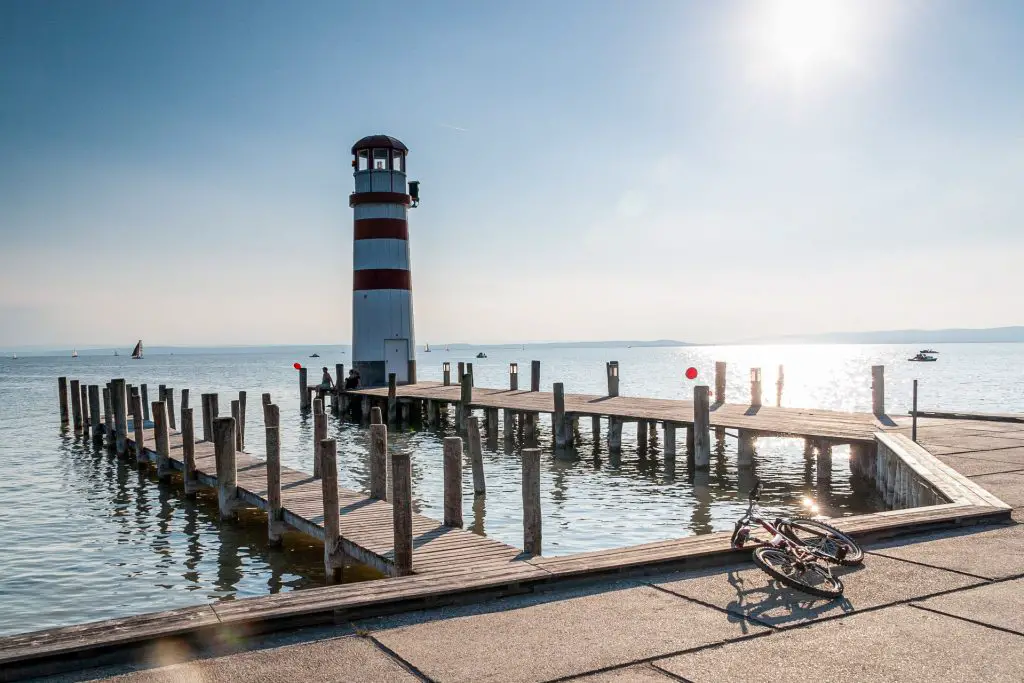 I sincerely hope that I managed to inspire you with these things to do in summer in Vienna! And in case you have other excellent tips, please share them in the comments.
Enjoy your summer in Vienna
Frequent Asked Questions about Vienna in the Summer
Should I visit Vienna in the summer?
Yes definitely, you will enjoy the outdoor swimming pools, Ice Cream, Public Parks, Heuriger (Wine Taverns), PicNic, Donauinsel swim, and Day trips to Wachau Valley and many other destinations around Vienna.
What is the best month to go to Vienna?
The best time to visit Vienna is during the shoulder months, in spring, between April – May, and in fall, between September – October. The weather is excellent for outdoor activities, and there are fewer tourist crowds. The high tourist season between June – August sees excellent weather and sunny days.
Is Vienna busy in summer?
July and August are the busiest months of the year for summer tourism in Vienna. The peak season for the summer holidays
What is Vienna like in summer?
It's the warmest season of the year, you can enjoy the swimming pools, Public Parks, Heuriger (Wine Taverns), PicNic, Donauinsel swim, and Day trips to Wachau Valley.
Does Vienna get Hot in Vienna?
The hottest months of the year are July and August. In Vienna, it might get up to 30°C (86°F) and higher in the summer
Can you drink tap water in Vienna?
Yes, you certainly can drink the water that comes out of the taps. The Vienna water comes mostly from the Alps mountains. Wiener Hochquellwasser.
Is Vienna nice in summer?
Vienna is beautiful all year round, however, it is particularly special in summer. Quite hot, with temperatures in July and August teetering around a scorching 30 degrees Celsius, you are guaranteed rich pickings of activities, as well as a healthy tan
Vienna is one of the greatest cities on earth. If you follow my tips for visiting Vienna and do it the right way, you should have a great experience. It will make you want to come back for more!
Why You Should Listen to Me? 
I was born and live in Vienna my whole life. (Not like other "Travel Bloggers & Travel Websites" who pretend to know Vienna just for visiting 1 or 2 times). I live and work in the City Center of Vienna and get seen and tried most of the things I recommend,  but I have also seen several things you should definitely avoid (making a few mistakes on my way too).