Last Updated on May 4, 2022 by gregor
Since 2009, Vienna has been named one of the best places to live. The city offers all that you can ask for, along with so much more. Make sure you get a quality life without having to worry about your surroundings. From affordable living space, low crime rate, natural beauty, to rich history – Vienna has it all. However, that is not all, to give you a full view of the matter, we have listed down 10 reasons why Vienna is named the city with the highest quality of life.
10 reasons why Vienna is named the city with the highest quality of life
Culture in Vienna
Vienna is one of the most historically pleasing cities in the world, it is not home to a great deal of heritage. Which includes but is not limited to exceptional theatre and classical music. Bringing out musicians such as Beethoven, Mozart, Klimt, and others. The city is completely dedicated to performing artists.
Filled with museums, and music venues, Vienna is a sight not to be missed. Especially its State Opera House, where you can catch a glimpse of some of the most iconic world-class musical performances. You may have to book tickets in advance or stand in long lines; leading to some of the most magical movements of your life.
That is not all, as Vienna is heavily on coffee culture. The city has a rich taste when it comes to coffee, and offers a coffee house or cafe on almost every street. Which are seen as a place where locals gather to enjoy their reading time, enjoy with friends, or just enjoy a relaxed environment.
Pollution & Environment in Vienna
Climate change is a global issue, one that impacts all. While others might be ignorant of the matter Vienna has decided to take charge of the situation. Cracking down on issues that can cause excessive pollution, they are on their way to becoming fully clean and green. Offers good air quality all year round, along with access to clean drinking water. Ensures every single citizen is getting the basic needs every human deserves.
When it comes to noise pollution, Vienna has a great deal to offer; it still has a considerably low amount of noise pollution. Allowing residents to enjoy a calming and soothing setting. While offering a taste of the nightlife, parties, concerts, and festivals; they keep everyone's best interest in mind.
Viennese Food – What Food to Eat in Vienna?
Austria was once in the center of the Habsburg Empire, which covered everything from Russia to France. This is why Austria has embraced many ethnic dishes when it comes to cuisines. The range of dishes from all across Europe showcases Vienna's multicultural influence. For instance, the coffee drinking tradition was brought to Vienna by the Turkish Army. Similarly, there are a number of other dishes that have been brought in from all around Europe that is today a huge part of the Viennese food culture. The Viennese dishes are packed with local flavors, yet offer a great twist when it comes to taste.
The next time you are in Vienna, we suggest you try out some of the ultimate top ten Viennese Foods we have listed down, otherwise, you will be missing out on a complete experience. These dishes are what make the city all the more special.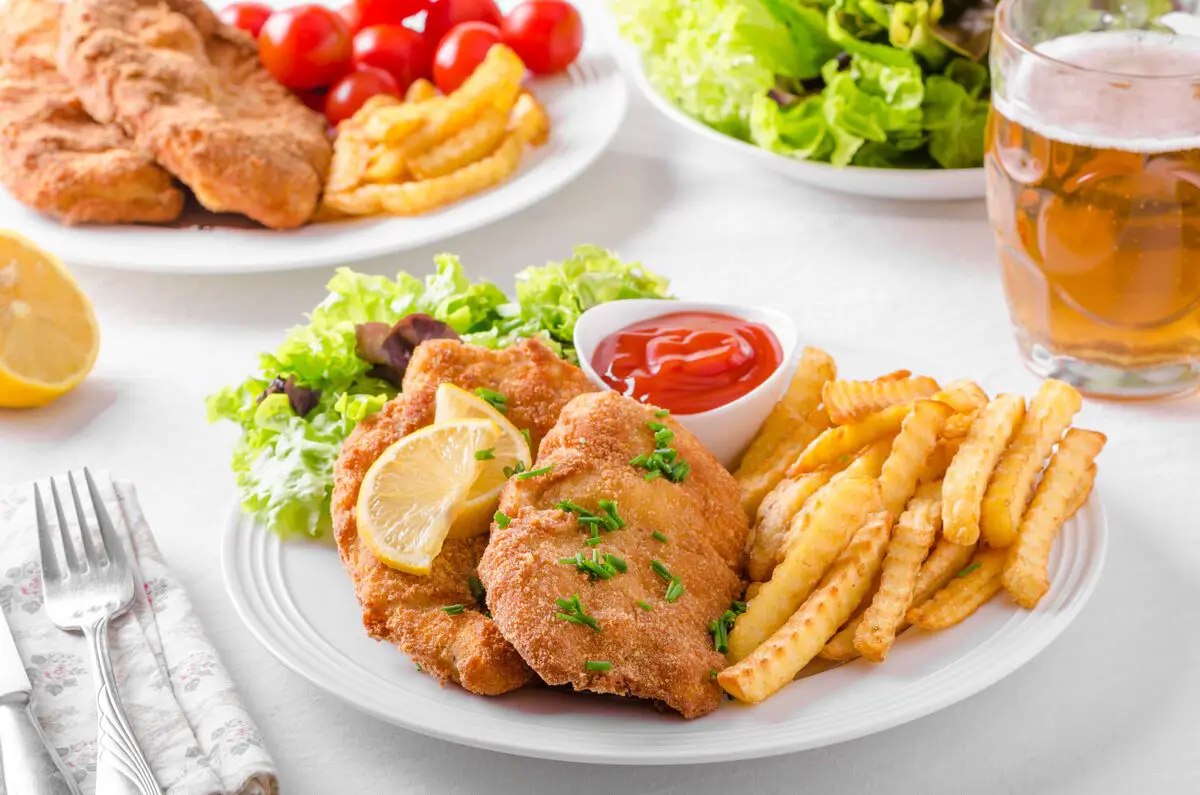 Housing in Vienna
Imagine living in a fairytale dream, and waking up in Vienna. The houses are not just gorgeous but are extremely affordable when compared to other homes in the world. Moreover, they offer something more affordable homes do not offer. Such as polished parquet flooring, spacious rooms, decorative ceilings, and gorgeous facades. Furthermore, even when you are looking to rent an apartment, you can find a decent place within the city for far less than you could imagine. Bringing down one of the highest costs you have to deal with on a daily basis.
To ensure everyone is protected the government has contracts in place that protect the tenants from being excessively charged, keeping the size and condition of the apartment in place. While prices have undoubtedly increased over the years, they are still a great deal less when compared to surrounding cities.
Infrastructure & Transportation in Vienna
A metropolitan city that offers public transport that can keep up with the locals. Make sure everyone is being offered the essentials and is able to lead a productive and enjoyable life. The local government understands how hard it can be when looking for reliable transportation to and from work, keeping that in mind they offer an easy system when locals and tourists don't find themselves dealing with delays and trying to fit into over-packed cabins.
The U-Bahn is designed to help you get around without a single hassle. Offering 24-hour service around the clock ensures you are in good hands at all times. Moreover, cyclists get a clear pathway and dedicated routes that they can use to get around the city. Lastly, Vienna has such a great deal to offer that you do not want to miss a thing, so the best way to get around the city is by walking around on foot.
In addition, the social housing system offers a solid reputation. More than 60% of the population enjoys subsidized apartments. On the other hand, more than 220,000 individuals enjoy council homes. Designed by leading architects these homes are a dream that is designed keeping the wealthy in mind.
Education System in Vienna
Viennas universities and the education system are ranked among some of the best in the world. They work on a Montessori method, a progressive learning technique that encourages individuals to learn through creativity. The method is set in early on in life, making sure kids take learning as a fun process, rather than being burdened by unnecessary teaching tactics.
Additionally, Vienna offers special schools for kids who have a hard time learning new concepts. Offering them more attention, with teachers that are trained to ensure the kid's best interests are taken care of well. Some of which focus on nurturing individual strengths, rather than focusing on an overall educational system.
Healthcare in Vienna
Vienna offers an impressive health care system, one that can be reaped by anyone covered by Australian insurance. Every single hospital and clinic is filled with competent and skilled staff, offering a quick examination, followed by a thorough reporting system. Make sure nothing is missed, without overworking the patient in any way possible.
Along with physical health, Vienna pays a great deal of attention to mental health as well. Home to Sigmund Freud, the father of psychoanalysis – the city offers free counseling to every citizen. Taking therapy as a normal way of life, rather than a way to fix individuals.
Economy in Vienna
Its well-developed social market makes Austria the 14th richest country in the world. Moreover, it has close ties to EU members, which automatically has it listed as one of the highest GDPs per head. Meaning every citizen in the city enjoys a high standard of living.
That is not all, as Austria is home to 18500 organic farms, offering them a great boost in an economy based on their local produce. Importing all around Europe, it has gained the title of Europe's Deli shop.
Crime Rate in Vienna
One of the main aspects when looking at a new place is its crime rate, and fortunately enough Vienna has been blessed. Ranked as one of the top ten safest cities in the world, Vienna automatically becomes one of the best places to live. Residents here do not have to worry about getting mugged, assaulted, or robbed. With little to no crime areas, the city is safe during the day and night time.
While there are a few areas that are deemed unsafe at night, even then the overall crime rate level is on the lower side. Meaning you can easily lead a safe and secure life while being minimally mindful of where you are heading. Offering you a sense of security you need to thrive in the world.
Countryside around Vienna
Ranked as one of the greenest cities in Europe, Vienna has a small carbon footprint. Hugged by trees, bushes, parks, and rural landscapes there is no other place you would wish to live. A great plus for those who crave country air, or a good hike. Offering a great deal to both, the city encourages residents to take on some form of exercise.
Additionally, when looking to take a break you can easily make your way to a vineyard, or any other secluded location – all of which are a short train ride away. Make sure you constantly have access to the world, while living in a secluded space that is designed just for you.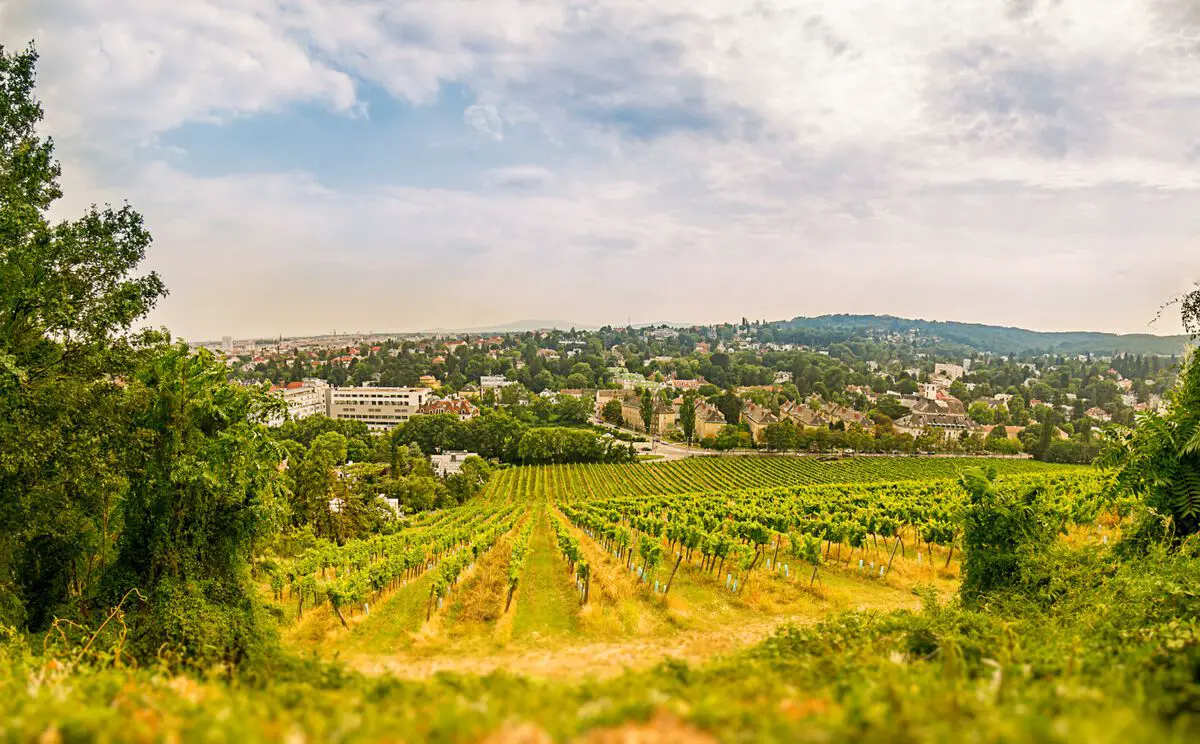 Location of Vienna
Vienna, Austria, is located in the middle of mainland Europe. Sharing a border with Germany, Czech Republic, Slovakia, Hungary, Italy, Slovenia, Liechtenstein, and Switzerland. That is not all, it is close to the Mediterranean Sea, offering you some of the best this world has to offer.
When it comes to locations, there are only a handful of other cities that can beat Vienna. While not all of them can match the history, beauty, magic, musical cord, and passion. Making Vienna an all-rounder, one that everyone would love to explore and enjoy at any stage of their life.
These 10 reasons are not the only reasons that make Vienna one of the best cities in the world. Once you visit Vienna, you will see and feel the charm this city has to offer, one that will have you hooked from the second you walk towards the main city. Offering you everything from security to beauty – a city that will never disappoint.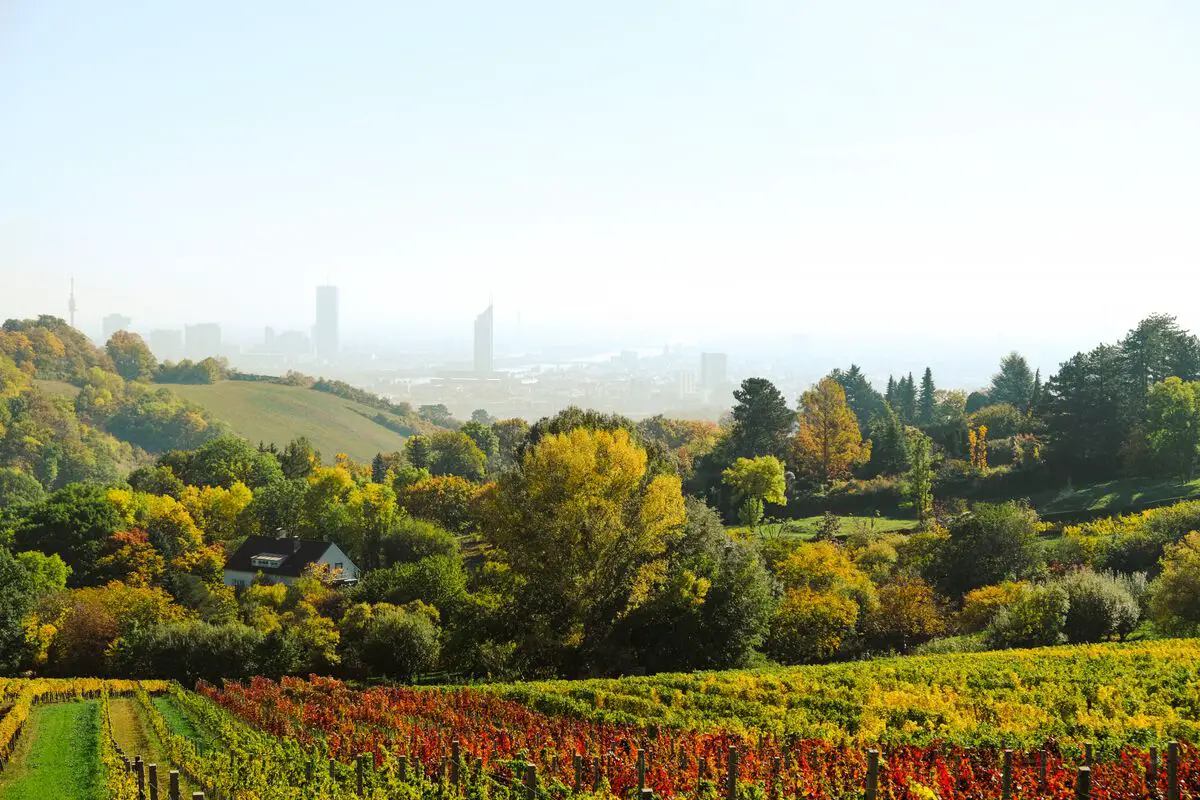 TOP TRAVEL TIPS FOR VIENNA

VIENNA VIDEO GUIDES