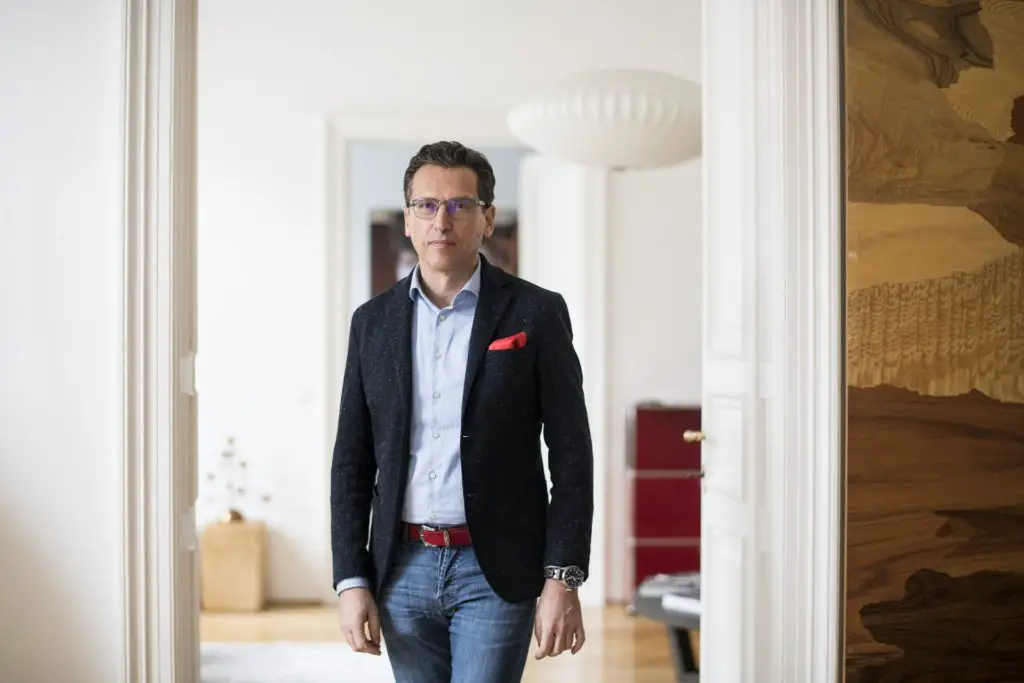 About TheViennaBlog
TheViennaBlog.com launched in April 2010, when its author, Greg Sideris, decided to publish his vast travel knowledge to benefit friends, family, and the wider online community.
Now 12 years old, TheViennaBlog has evolved into a leading luxury travel and lifestyle blog, known for sharing stunning destinations, tips, and tricks, and insights into the best places to eat, drink and shop.
TheViennaBlog now has more than 70,000+ page views per month and 55,000 unique monthly visitors and in Social Media more than 400,000 followers with more than 7,5 Mio monthly unique viewers across Instagram Facebook, Twitter, LinkedIn, Google+ and Pinterest; and an international audience spanning Europe, US, The Middle East, and Asia.
Theviennablog is about Luxury Travel and Lifestyle inspiration. I would love to connect with you to share my passion for travel and photography. Since its published theviennablog has been featured in various online and offline publications, newspapers, and magazines like recently in the prestigious Brit+Co Online magazine.  I have the honor to be Brand Ambassador for IWC Schaffhausen watches, Samsung Mobile, and The Ritz-Carlton hotels. Theviennablog also collaborates with major brands like IWC Schaffhausen, AMG Mercedes-Benz, Chivas Regal Whisky,  L'Oreal, Austrian Airlines, Uber, and Adobe, Nespresso, and is often invited by Tourism Boards to share its experience on the blog.
Please subscribe now here to theviennablog for your inspiration. Thank you!
About Greg Sideris
Greg was born and raised in Vienna, where he studied Marketing and Communications. He works as European Marketing Leader in a global IT Company and freelances in blogging and photography on the side. Inspired by his parents both fine art jewelry designers he learned the crafting and composition of fine jewelry.
PHOTOGRAPHIC STYLE
Gregor's background in design and crafting fine-art jewelry shaped his photographic style.
"Taking pictures for me is a creative act like designing a jewelry piece – taking care of composition, structures, colors, and harmony.  To him, many basic rules of photography like leading lines, framing, and golden rules applies also to jewelry designing. It is both a reflection of art, culture, and nature, inspired by beauty and taste. Besides the aesthetics for Greg often breaking the rule is when it starts to get interesting.
HOBBIES
Gregor lives in Vienna and spends his free time biking, visiting museums, and organizing photo walks in Vienna. Recently lead a Charity Photo Exhibition for Medicines without Borders.
You can also find theviennablog on
Instagram: @gregsideris
Facebook: gregorsideris  
Facebook: theviennablog
Twitter: @gregorsideris
Twitter:@theviennablog
Contact: [email protected]
Interested in Collaboration. Get the MediaKit by sending an email to [email protected]
Some of the Premium Brands TheViennaBlog works with include
Hotels & Resorts
The Ritz-Carlton Hotels
The Westin Paris
Meridien Hotels
Waldorf Astoria Hotels
Jumeirah Group Dubai
Kempinski Hotels
Melia Hotels
Sofitel Hotels
Bristol Hotel
Zuerserhof, Zuers
Grossarler Hof
BLEIB BERG Health Retreat
Lürzers
Airlines
Austrian Airlines
FlyDubai
Emirates Airlines
Qatar Airlines
Turkish Airlines
Other Brands
IWC Schaffhausen
AMG Mercedes
Nespresso
Google
Uber
Dyson
Samsung Mobile
L'Oreal
Garnier
USM Haller
Next Bike
Moet & Chandon
Chivas Regal Whisky
Perrier Jouet
Riedel Glasses
IBM
RedBull
Adobe
Albertina Museum
Leopold Museum
Belvedere Museum
Tourismus Boards
German Tourism Board
France Tourism Board
Hungary Tourism Board
Vienna Tourism Board
Italy Tourism Board
Croatia, Istria Tourist Board
Dubai Tourism Board
Saudia Arabia Tourism Board
Save
Save
Save
Save
Save
Save