Last Updated on June 25, 2022 by gregor
Amazing Things To Do in New York City & New York Travel Guide
New York City is one of the most well-recognized city in the world. It is known for its architecture, food, diverse culture, fashion, and so much more. It is one of the cities that is always on the go and does not stop for anyone. For outsiders, it's the city where dreams come to life, and for people who live there; it's a dream they cannot seem to live without.
This bucket list destination is not easy to explore, as there is so much to do you can easily go off track. You could be on your way to get some pizza and would find yourself lost in a street show for a while. There is so much talent, that people have brought it to the streets for visitors to enjoy. Meaning, there is a good chance that you can catch something amazing without even trying. This should have given you an idea of what to expect from the city, and how the only way to take in all that the city has to offer is by living and exploring like a local.
To help you out we are offering you everything you need to know from path alternatives to secret spots only a local would know. Which is why we are offering you amazing things to do in NYC and that too as a local. These will help ensure that you take in the incredible things the city has to offer and that too on the right note. As there is a special bond you make when you travel like a local, and this bond will help create the most amazing memories you can cherish for years to come.
When you ask a local what the amazing things to do in NYC are they will find it hard to answer your question at first. Which is because everyone that moves to NYC comes there with a dream. And at times they are so consumed by the dream that they miss out on what the city has to offer. Other times, they take it for granted; and miss out on what the city has to offer. Which is why we have created a list for all those who wish to explore NYC!
Let's get started
Mid-Town Hot Spots
The first thing you need to get out of your way in midtown. The place is gorgeous but is continuously packed with tourist and locals. As there is so much to do in NYC, and midtown is an important step, we want you to act like a tourist this one last time and take in the space. The best thing about midtown is that you can easily explore the main spots in one afternoon.
Start with the Grand Central Station, and once you have explored the space;
head over to Fifth Avenue. It is a few blocks away, so you can walk, take a cab, or bike there. Once at Fifth Avenue take leisure in some window shopping, and head over to the Rockefeller Center.
From there you can easily head over to Times Square and can even check out St. Patrick's Cathedral if you are interested.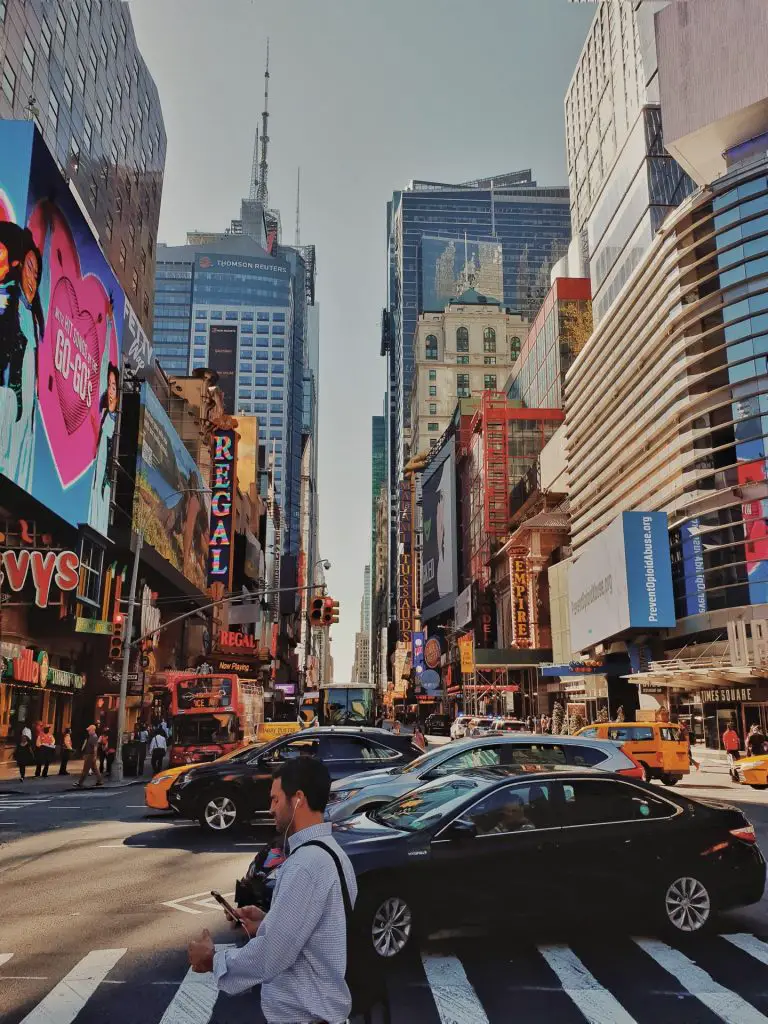 Bryant Park
Start by heading over to Bryant Park, where you can sit on the lawn and watch movies during the summer season or go ice skating in the winter. Either way, the iconic space is conveniently located right across the street from an NY public library.
Lower Manhattan
As soon as you get there, you will realize this is where the action happens. As the place is filled with the trendiest restaurants in town, hole-in-the-wall boutique shops, rooftop bars, and many other hidden gems. The best way to explore the place is on foot, as you will be able to uncover a great deal when walking around. Keep in mind that between the Union Square, East Village, SoHo, West Village, Financial District, and Tribeca; there is something for everyone. So no matter what you are looking for, lower Manhattan is the place to be. As you will find a great spot that is perfect for you. You can start with:
Union Square
The Greenmarket is the largest farmers market in the city, then once you have all the healthy items on your list head to Dylan's Candy Bar. They have the largest collection of candies from all around the world. Once your sugar rush has kicked in, you can visit the ABC kitchen where they cook using fresh, local, and organic ingredients. So you are all ready for the Dear Irving, a cocktail parlor you simply cannot miss. And to end your day on a high note you must visit 15 East street for a minimalist Japanese creative sushi plate and a city bakery.
Tribeca
Pier 25 is one of the best playgrounds in NYC and allows you a chance to view one of the classic movies. When you get hungry you can head over to Bubby's for all American comfort food, or Laconda Verde for some classic Italian with a rustic feel. There is also American Cut, a modern steakhouse with amazing options. The Oden for a French & American blend. Once you have indulged in the perfect meal, head over to the Brandy Library for a rare and electric experience.
West Village
There are walking tours of the Christopher Park, that lead to Murray's cheese shop, Magnolia Bakery, and a Manhattan staple at the Barbuto. Once you get through half the day in West Village, you will feel an automatic pull towards The Spotted Pig, that offers Italian and British styled meals, or Po for some traditional Italian, and then head over to Grom  for the best desserts in NYC.
RELATED: Need a little wanderlust inspiration? Check out our 50 favorite travel quotes!
Indulge in the Latest Food Trend
NYC is always offering a unique mix of foods, that end up becoming a food trend all over the world. They serve everything from a cronut, to a churro ice cream sandwich. To rainbow bagels, and even a ramen burger. There is no limit when it comes to innovative foods. Which is why Google the current food trend and get ready to wait in line. Yes, it does not matter what the time is. If the food is worth it, there will be a waiting line.
Check out this locals guide to the best foodie hotspots in NYC!
Check out the NYC Skyline
The Best View From within Manhattan: Empire State Building
The best view in Manhattan is from the top of the Empire State Building, but the only downside is that the place is usually packed with tourists. My recommendation, head over to other spots such as the downtown to the World Trade Center, where its Observatory recently opened and offers an unrivaled view and experience and is one of the best things to see in NYC.
From outside Manhattan
However, if you are outside Manhattan, then you should head over to Brooklyn East, or Jersey City West. As they are the only place where you will be able to witness breathtakingly beautiful skyline views, and they also make for perfect Instagram shots!
Best Entertainment in The City
When you are in NYC it is considered a crime if you do not watch a single show on Broadway, but if that is not your scene then you are in luck. As NYC is constantly hosting a range of sporting events you can choose from. Simply check online for the shows, and sporting events available; and you might be able to book tickets online. Allowing you to save time and take in another experience before you head over to Broadway, or your sporting event.
Visit a Museum
NYC is one of the cultural centers of the world – and no trip to the Big Apple would be complete without a trip to at least one museum. It's home to some of the most well-known and diverse museums in the world – you could spend a week just visiting all of them! They are definitely some of the to things to see in NYC.
The ones you know
The Met, Museum of Modern Art, Museum of Natural History, the Whitney, and The Guggenheim
The ones you don't
Museum of the City of NY, the Frick Collection, the Transit Museum, the Brooklyn Museum
Walking Hotspots
The only way you can take in all that the city has to offer is by walking around at night, or early in the morning. As these are the few golden times when you will be able to find slightly less crowded streets. You can easily walk around and take in all the gorgeous views, architecture, cultures, and history the place has to offer. There is nothing better than simply walking around without a map, as it allows you a chance to explore freely; and see and experience the space as a local would. You will find yourself mesmerized and could end up walking for hours, just taking in what the beautiful city has to offer.
While you're going to be doing a lot of walking no matter where you are – NYC has some incredible spots that you should specifically make time to explore.
Hotspots
Central Park (you could spend a few days here), the High Line (don't forget to stop for gelato), Fifth Avenue (bring your wallet!), Brooklyn Bridge (go early to avoid the crowds)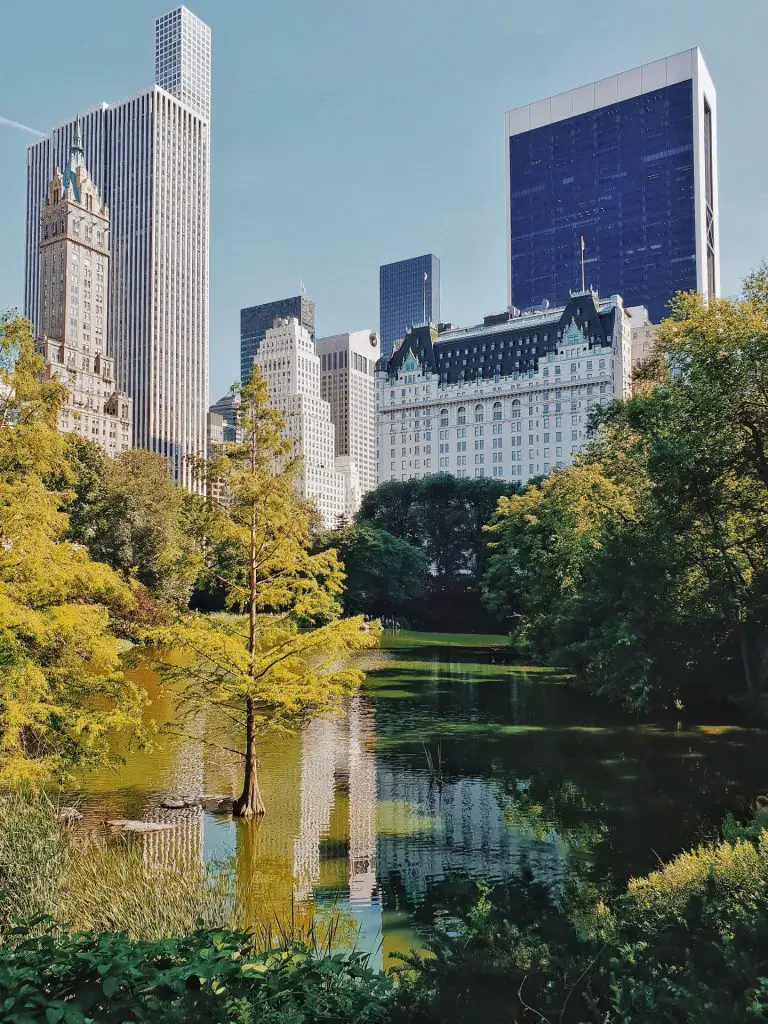 Extra Ways To Save Money & Get A Great Deal In New York

Tour search engine GetYourGuide offers affordable organized tours to see different parts of New York
More New York City Inspirations
Circle Line Twilight Tour (Click)