4K Walking Tour Videos are gaining more and more popularity on video-sharing platforms like YouTube. I watched some of these videos because they were recommended to me, and as someone who really likes walking, I decided to try making one.
My first video(s) turned out badly. They were either too bright or too dark, it kept constantly refocusing.,… They went straight into the trash on my computer. It was a little frustrating, but obviously, I'm not going to be perfect on my first try. I was out again, trying different cameras and different settings, and after a few walks, figuring out what works best for me and the settings.
Here are the 5 easy Steps to Make 4k Travel Walking Tour Videos
FIRST My CAMERA(s) for TRAVEL WALKING VIDEOs 
As walking one hour or more carrying along a huge DSLR + heavy Gimbal can be quite exhausting, I was looking for small, compact alternatives without compromising on image and audio quality and stabilization. 
DJI Pocket 2 + Creator Combo
Buy here: https://amzn.to/3FH7Fen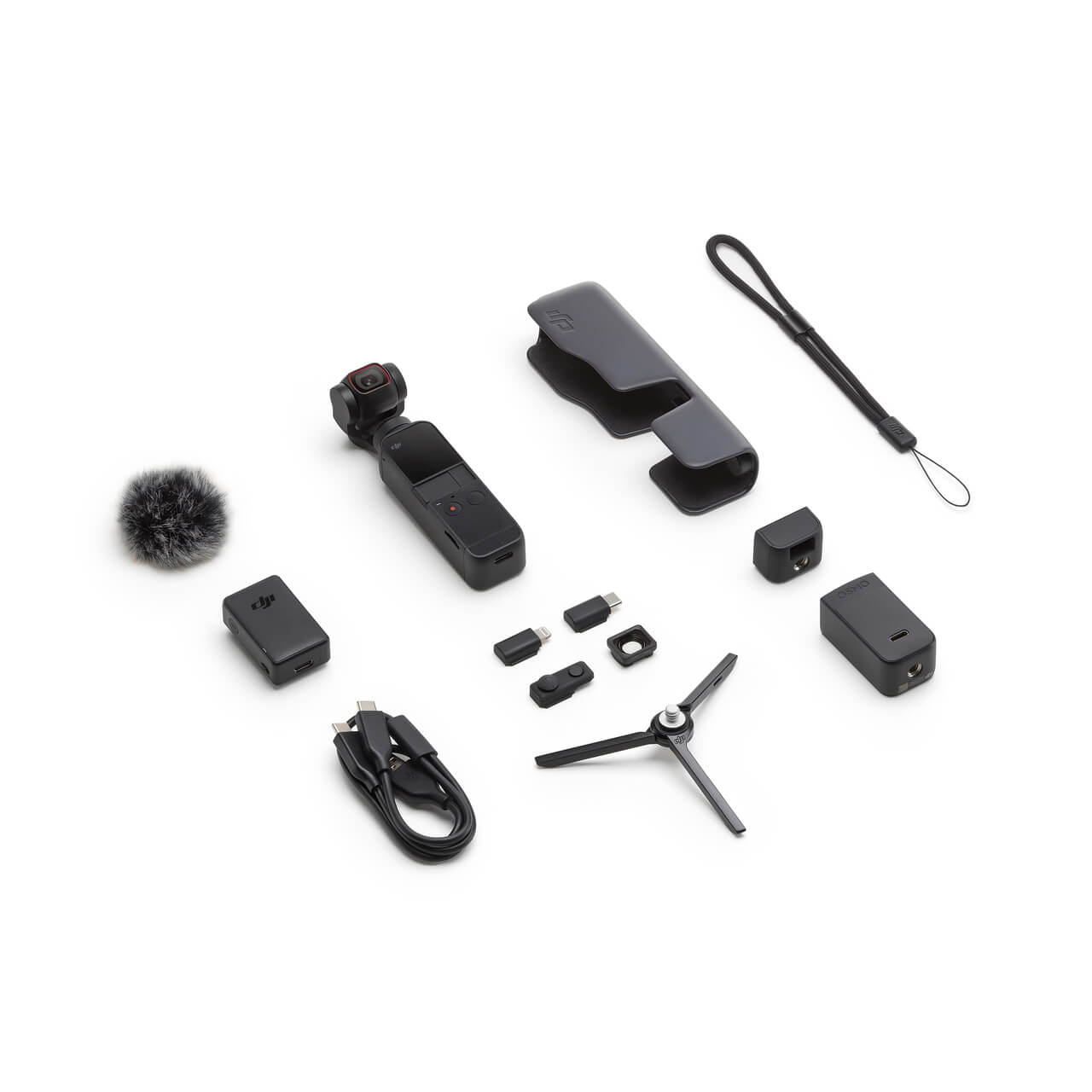 Camera settings (they are overall easy to find in the app)
Image Quality: 4K
Frame rates:
25 or 50 (for slow-motion only to be slowed down 50% when editing): for Europe (PAL in general)

24 or 48 (for slow-motion only to be slowed down 50% when editing): for US (NTCS in general)
Personally live in Europe and I slow down everything that I shoot, only sometimes do I keep a normal speed, so my go rate is 50fps. Slowing down the video gives it a more magical look and will reduce the shakes from the camera
Antiflicker: auto
you need to set it before activating pro mode!
Pro mode: enabled
this will give you access to manual settings of exposure
Color profile: d-cinelike
Note: only if you plan to color grade in post (which I highly recommend), if not then stick to standard
Shutter speed/ISO:
I always set it to Auto. You could fine-tune by setting it manually, but the AUTO Mode on the DJI is pretty amazing.
White Balance: AUTO
Focus:
I am so far happy to shoot with continuous autofocus, but be aware that it sometimes fails and you will need to point to the subject you want to have in focus.
GoPro Hero 10 + Sennheiser MKE-400 Microphone
Buy here:https://amzn.to/34XswNP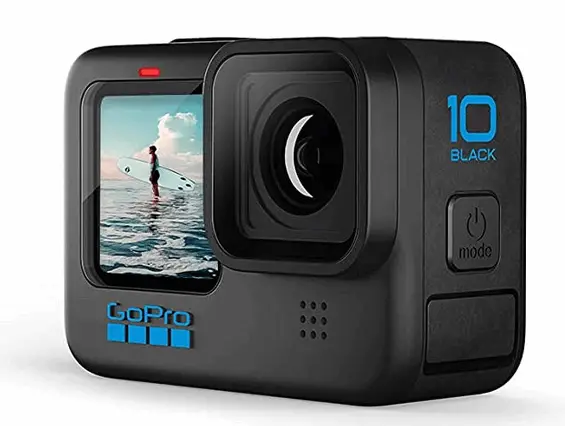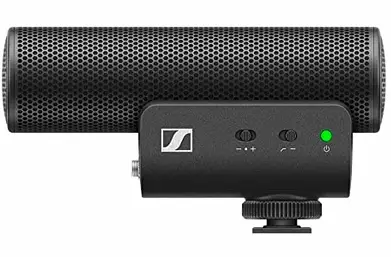 The Sennheiser Microphone is a perfect companion not only for your DLSR. With the GoPro MediaMod, you are able to set up the GoPro 10 with the Sennheiser MKE 400 within a couple of minutes. If you are really serious about your audio quality it is a very good investment.  #mke400
Buy here: https://amzn.to/3nDNcBg
For more information, please go to the official Sennheiser Website (Click): https://de-de.sennheiser.com/mke-400
Settings for
Best Video Stabilization
For the best stabilization with the widest view, use these modes. Linear & Linear + HL will have the best stabilization overall, but wide in these modes is still very good and almost Boost level.
Resolution: 4K-50 | 
Lens: WIDE or LINEAR or LINEAR + HL
HyperSmooth: High
If you're after the best possible stabilization while keeping the widest field of view, these options will be your best bet. I will utilize these options if I know stabilization is my #1 priority, even if I'm shooting POV. Chest-mounted mountain biking is a good example where 5.3K-30 Wide in HyperSmooth High excels.
TWO Pre-Walk Preparation It's all about telling the Story
Preparation is the mother of success. This is also related to the Walking Tour planning and preparation. (Although doing spontaneous Walks is possible but 
Before you even select the walking route I am really trying to find a good storyline for the audience, which I am going to tell as an overall "arching theme" for the walk. As we all know, telling a story is much more captive than just wandering around without any "plan". (Which I did at the beginning, to be honest;-)))
So once you have your "story" you want to tell, then you need to find the best places, spots, and areas,… Which do you want to be included in the walking video. Sometimes the story can be "Greatest Public Parks to relax in xxxx" or just "A After Business sunset-walk"  . This story sets your screenplay, the frame you need to plan the walk accordingly.
There are certain video elements that will support your story: 
If you know you'll be visiting the St. Stephen's Cathedral in Vienna, for example, you'll want more than just a shot from the top. Here's an example of a list you might make for this specific experience:
Establishing shot of the St. Stephen's Cathedral from the street (Push in)
Shot of the base of the St. Stephen's Cathedral (Rise up)
Shot of purchasing your ticket (Over the shoulder camera)
Shot of taking the elevator to the top (Push in)
Panning shot from the top overlooking Vienna
Once I have my story, I create a tour on Google MAPs pinning all the places I intend to visit during my walk. 
Please make sure you plan enough time for your tour, get comfortable clothes and shoes, your gear with enough spare batteries (for the GoPro), and most importantly get into a good positive energetic mood, you will need that believe me 😉
THREE During the Video Walking Tour Tips and Tricks
Filming videos on the street requires a bit of courage at the beginning. Especially if you are a bit introverted like me, it took a couple of walks until I realized that the vast majority of the people actually don't care about your video recording on the street. Very few people stare at you, so give them a bright smile, or simply ignore them. I never had anybody complaining or even yelling at me. It helps if you respect their privacy and do not run with the video camera explicitly into a person, but take a step or move left or right so you can record other interesting sceneries like beautiful architecture. 
There is also an easy way to blur people in editing your video. (More below in the Editing section)
The walking speed is important because you want to be able to see things that you're not familiar with. The walker may have been through that area time and time again, but you haven't. Keep in mind that the speed of the walk also relates directly to the smoothness of the camera as I mentioned above.
Here are some video moves I use during my walk:
Push in walk towards the scene good entry move to establish location and show landscape
Pull out walk away from the scene good exit move to close the shooting from the scene
Round use active track and move around the person or subject
Rise up show scenery and subject
Reveal show subject, from the other object good for transitions
Tilt-up / down use for anything interesting above the scene like trees
Low mode shoot for example the foot of a person while walking on the beach
FOUR Video Editing Software
There are many Video Editing Programs on the market. In my videos, I use the software program Final Cut Pro X which runs on macOS only. There are many alternatives also for Windows, if you google I am sure you will find the one which fits your needs; including tons of Tutorial Videos.
The one thing special to walking tour videos is that you also capture people and want to protect their privacy by blurring their faces. Here is a video that shows you how to do this in Final Cut Pro X
EASIEST Way To Blur Faces | Final Cut Pro X Tutorial
FIVE -SHARING on YouTube
I upload my walking tour videos on my YouTube Channel. There are other video-sharing Platforms like Vimeo but I think YouTube is vastly accepted and billions of people have access to it.
Creating your own YouTube Channel is easy, there are a lot of tutorial videos available on YT.
There you go, hope that helps. If you have any questions do not hesitate to contact me.
Please check out my YouTube channel, leave a comment, and subscribe if you found that this article has helped you at all.
https://www.youtube.com/c/GregorSideris
Here are some videos from my YouTube Channel. Please have a look and if you like, please subscribe so you don't miss out on any new Video! Many thanks!