Last Updated on May 8, 2023 by gregor
Vienna the capital of Austria is one of the most beautiful, historically rich, and cultured cities in Europe. Being home to some of the best operas, museums, and castles it offers visitors endless opportunities to take in the Vienna experience.  While these are just the general experience Vienna has to offer, there are some things Vienna is most known for around the world.
Here we have listed down the Things Vienna is Famous for
Plan your Trip to Vienna?
Arts & Culture in Vienna
Vienna has a rich tradition in arts and music, one that can be seen everywhere you look. Offering visitors endless opportunities to experience some of the most exclusive and exceptional works of creative culture.
Vienna's artistic culture dates back to 1221 and has been beautifully showcased in many galleries and museums locally and internationally. 
Top Museums in Vienna
Read this Blog post with comprehensive coverage of the Best Museums in Vienna
THE BEST 12 MUSEUMS YOU NEED TO VISIT IN VIENNA, AUSTRIA TRAVEL GUIDE (UPDATE 2022)
The Spanish Riding school
The Spanish riding school is said to be one of the oldest riding schools in the world. Designed by architect Joseph Emanuel Fischer von Erlach, the construction of the building began in 1695.
Initiated by Emperor Leopold I, the riding school was seen as a new project that added to the city's wonders. Interestingly, when the construction of the riding school started there were no horses. The marvelous wonder you see today took 100 years in the making and now offers a variety of classical dressage and modern jumping events. 
Book your tickets here: Performance Of The Lipizzans At Spanish Riding School
Another option is to book the Vienna Spanish Riding School Guided Tour.  You will enjoy a look behind the scenes of the Spanish Riding School on this guided tour. Admire the stunning architecture of the centuries-old institution.
Read my complete visitor's guide of the Spanish Riding School here (Plus the Best Tips for your visit):
SPANISH RIDING SCHOOL IN VIENNA – SIGHTSEEING INFO AND TIPS
Vienna – The Classical Music Epicenter of the World
Vienna, the world's music capital, is home to Europe's leading orchestra bands. These include but are not limited to the Berlin Philharmonic, and Vienna Philharmonic.
These bands are what make the Bregenz and Salzburg festivals a hit. Where you can see exceptional work by orchestra players, performers, actors, and theater directors. 
Moreover, the city has a dedicated Mozart week that includes musical events on a daily basis, most of which are inspired by Wolfgang Amadeus Mozart. Followed by an Easter festival celebration, and a summer opera production by Schönbrunn Castle. 
Read more: 13 BEST CLASSICAL CONCERTS IN VIENNA 2023
Vienna Boys Choir is one of the best examples of its rich musical tradition. The choir was founded more than 500 years ago but still holds a strong footing internationally. Performing in almost every big event around the globe, they have brought Vienna endless pride. 
In addition, when in Vienna you will be able to enjoy exquisite operatic and orchestral performances as well. Some of which are famous all around Europe. A bursting scene for classical music lovers, so you will have no problem finding your mood. 
Viennese Vineyards, Woods, and Parks 
Vienna has breathtakingly beautiful vineyards, parks, and wood. Offers you a breath of fresh air with every passing second, with the comfort of a modern metropolitan city. Strategically set these green spaces are here to ensure you live a clean, and green lifestyle.
Breathing in the fresh air ensures a healthy and happy life experience. 
When looking for some added entertainment you can find more than 400 different species of elephants, lions, and chimpanzees in Vienna's oldest zoo. Followed by lush green public gardens at Schönbrunn Palace & Gardens, and the Belvedere Palace. 
When looking for slightly ungroomed spaces you will be happy to know that Vienna has many hiking and biking spaces. Where you can easily find a nice picnic spot – especially when heading to a lovely vineyard. 
TOP 5 VIENNA PICNIC SPOTS WITH A WONDERFUL VIEW
When it comes to wine, Vienna has some of the best selections in Europe. Offering you a taste of something truly spectacular. If you love wine you need to visit a Heuriger in Vienna. Here is a Complete Guide to the Viennese Heuriger:
BEST HEURIGER IN VIENNA – COMPLETE GUIDE TO THE WINE TAVERNS IN VIENNA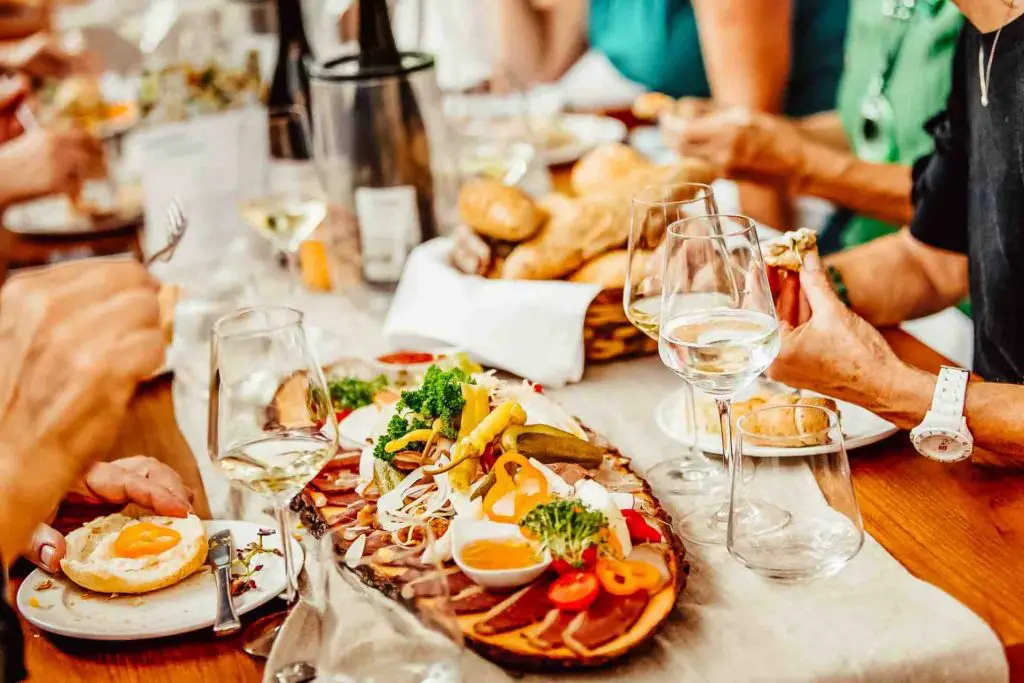 Viennese Food 
Yes, Vienna is Famous For its Food!! Vienna is well known for its vibrant and versatile food selection, offering you almost everything your heart desires from traditional Austrian cuisine such as Wiener Schnitzel to Vietnamese pho soup. 
Here is a quick list of all the famous food options you simply cannot miss when in Vienna: 
Apfelstrudel – A Viennese traditional apple pastry.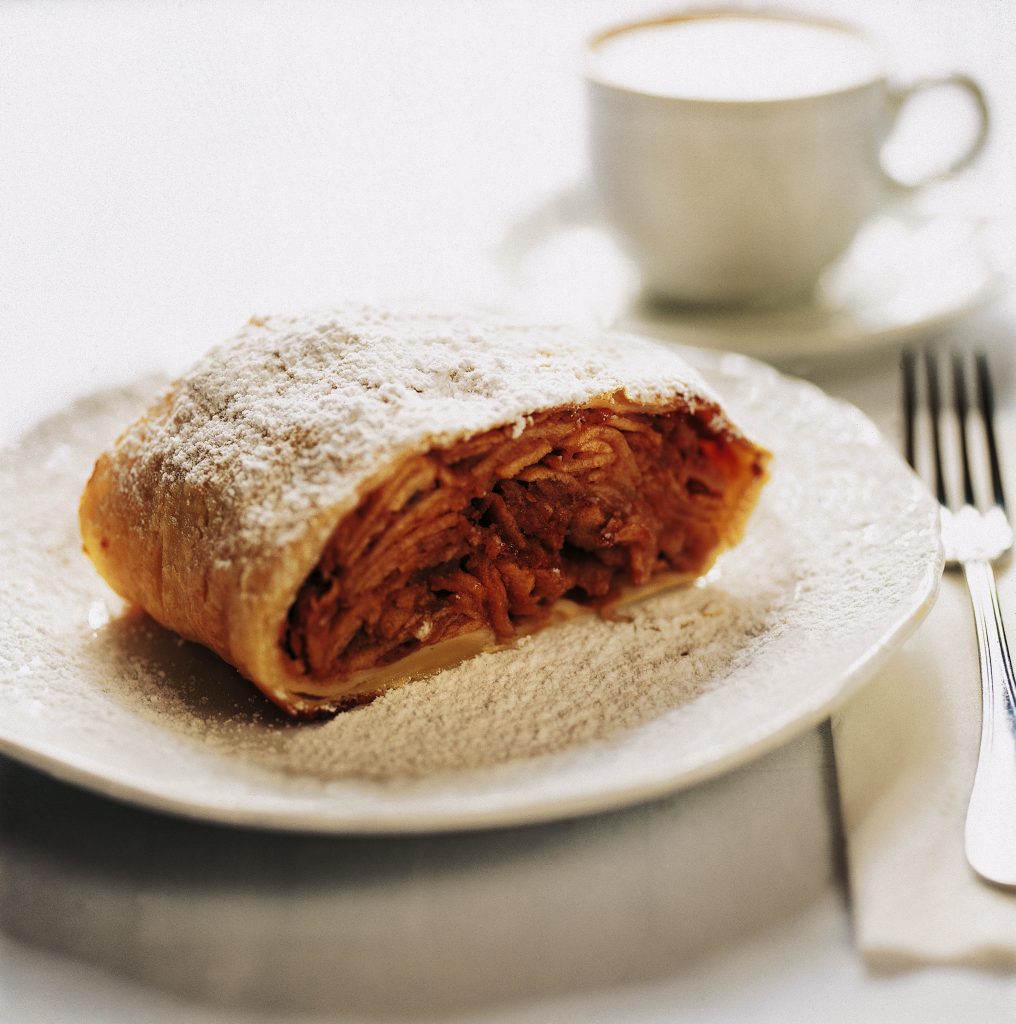 Kaiserschmarrn – Shredded pancake stuffed with raising and topped with fruit sauce and powdered sugar.
Sachertorte – A mouthwatering rich chocolate cake that comes with a side of apricot jam, and is set with dark chocolate on top.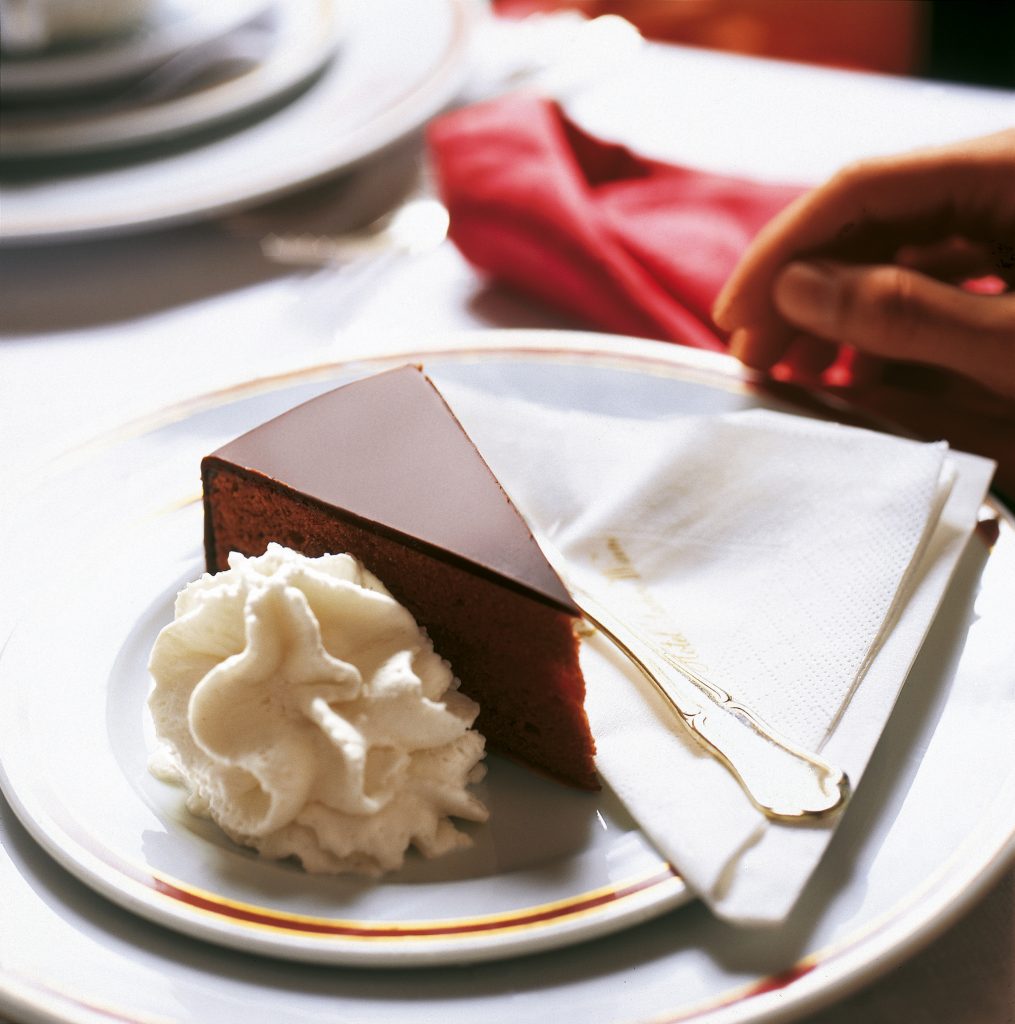 Bringing you the best of Europe, Vienna is known for using various elements and cooking methods. However, there is a great divide when it comes to local comfort food and fine dining.
While you may see Vienna as a traditional space that only offers the finest of restaurants. You will be happy to hear that just like every other country Vienna too has a deep underbelly, one that stays filled with sausages. 
Viennese Sausages
The locals' love for sausages knows no bounds, as they are celebrated and served in a number of ways. Offering you a warm and filling experience that will have you coming back for more. Something a little on the basic side, that is packed with flavor and delicious meat. 
ULTIMATE GUIDE TO VIENNESE SAUSAGES IN VIENNA AND WÜRSTELSTAND LOCATIONS, AUSTRIA
Here are some additional resources to read about the famous food in Vienna
VIENNA FOOD GUIDE – TRADITIONAL VIENNESE FOOD YOU MUST EAT IN VIENNA, AUSTRIA (UPDATE 2022)
VIENNA'S BEST ROOFTOP PATIOS AND VIEWPOINTS YOU NEED TO VISIT – UPDATE 2022
Imperial Architecture in Vienna
Vienna is often said to be the city of dreams, where one can easily walk into a place and step back in time. The two most celebrated places in Vienna are the Schönbrunn and Belvedere Palace. Complementing the city's ornate architecture that makes it a scene out of a fairy tale. 
A QUICK TRAVEL GUIDE TO VIENNA'S SCHÖNBRUNN PALACE, VIENNA AUSTRIA
Apart from these, the city offers historically rich and marvelous destinations, such as: 
St. Stephen's Cathedral – A gothic-style cathedral that is situated in the Inner Stadt district of Vienna. The structure was completed back in 1433 and has a long-standing history. Historic documents show that there were other churches on the site, dating back to 1147.
Read more: THE STEPHANSDOM CATHEDRAL IN VIENNA, SIGHTSEEING INFO AND TIPS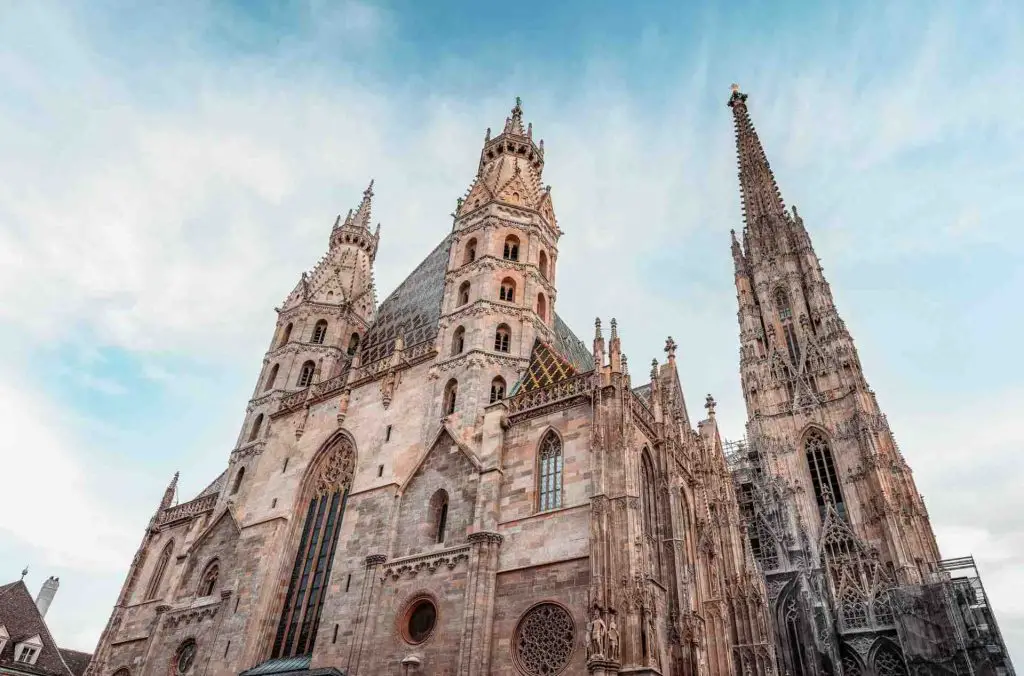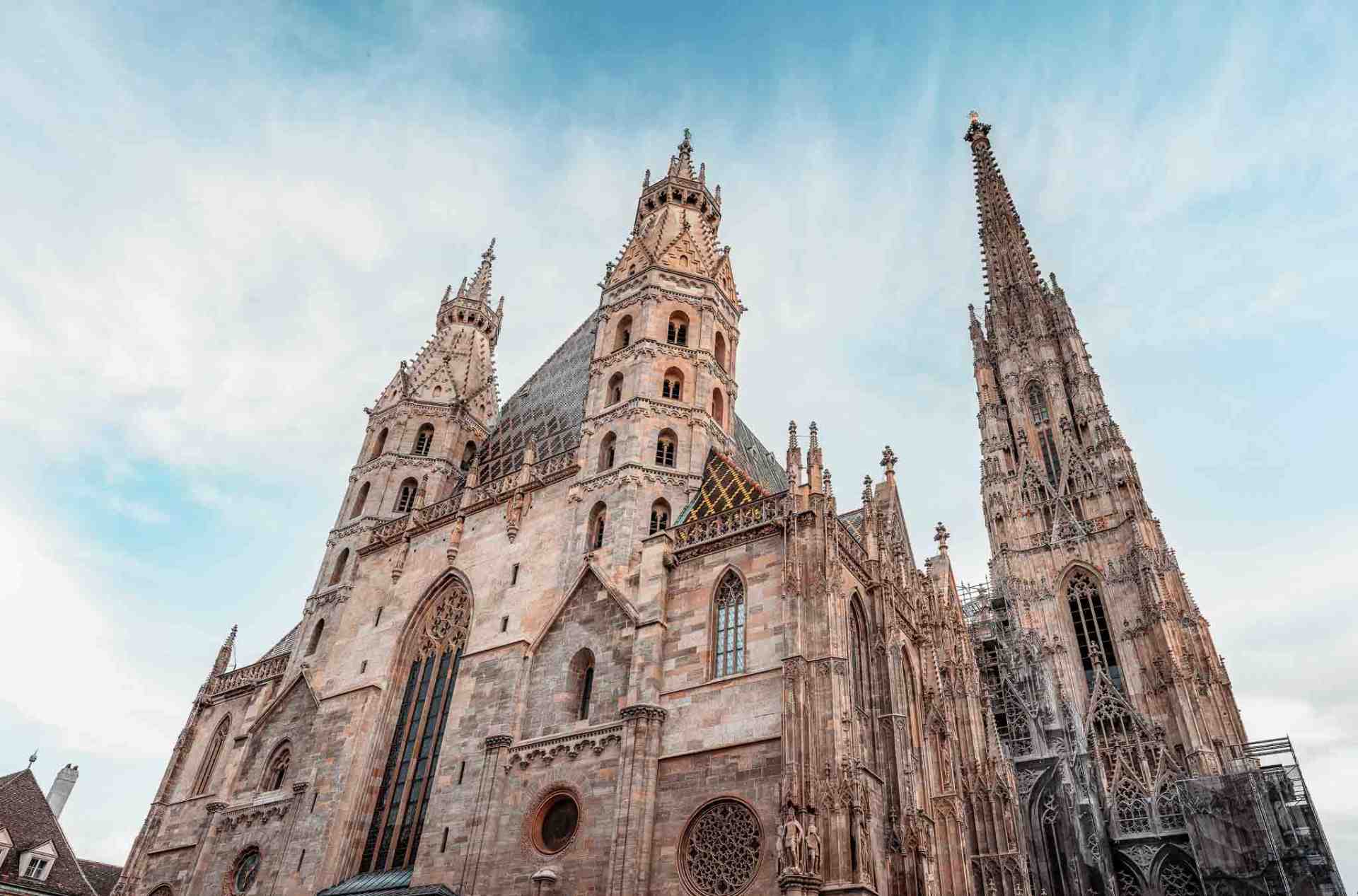 Vienna State Opera House – The opera house was founded back in 1869 after it received an imperial edict from Emperor Franz Josef II. since then and even before the opera house has hosted legends such as Strauss Jr. Mozart, Tchaikovsky, and others. 
ULTIMATE GUIDE VISITING THE VIENNA OPERA HOUSE, AUSTRIA
The Belvedere Palace – Known as one of the Garden Realm of Vienna, the palace is now a museum for locals and visitors to admire. Showcasing staggering architecture it lets you step back in time, taking in the centuries it has withstood. 
VIENNA BELVEDERE PALACES AND BELVEDERE MUSEUMS, ULTIMATE VISITOR GUIDE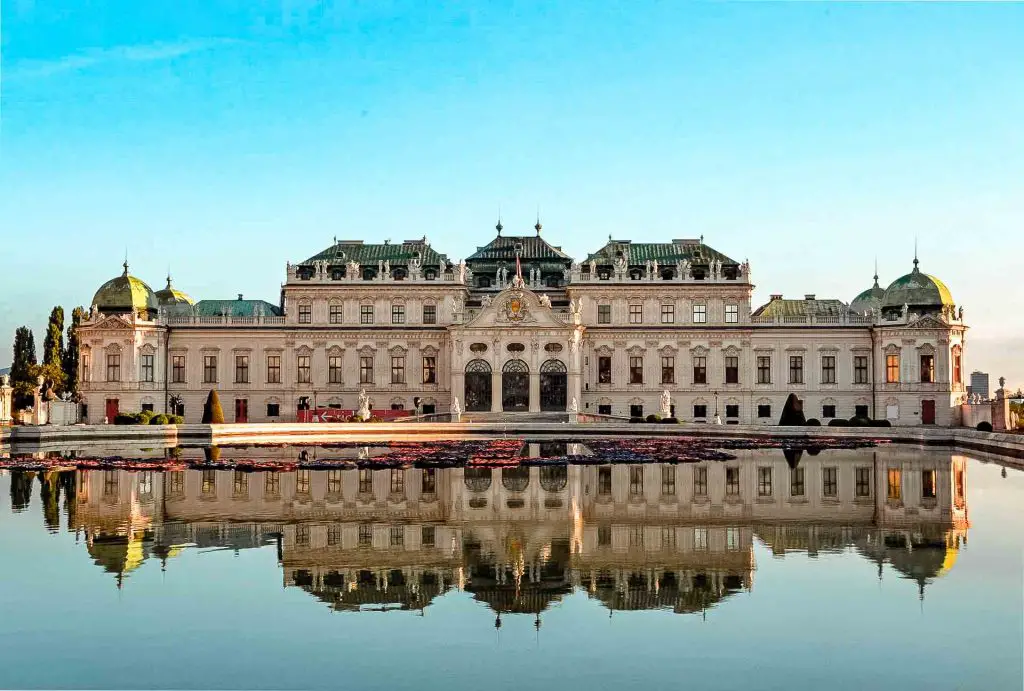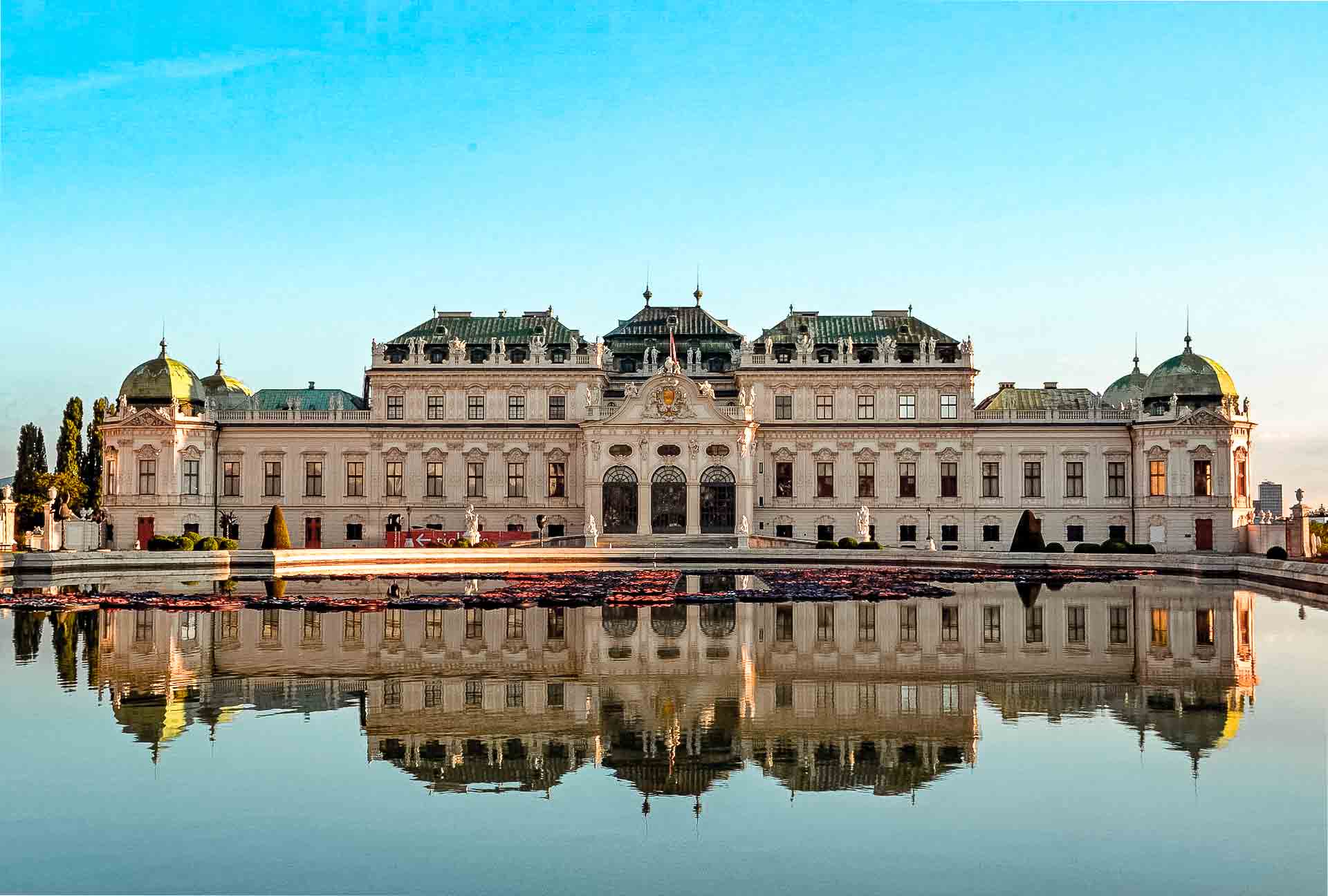 Karlskirche – A Baroque-style church that was constructed back in 1715, and is known for its large dome. The dome structure itself is larger than the St Peter's Basilica in Rome, offering spacious coverage and stunning view. 
THE 12 MOST BEAUTIFUL CHURCHES IN VIENNA TO VISIT (AUSTRIA)
Prater Amusement Park – For those looking to have some fun, we suggest you head over to the Prater amusement park. Filled with endless rides and games the park has something for everyone. Known for its heartwarming experience, the space is just another extension of Vienna's magical journey.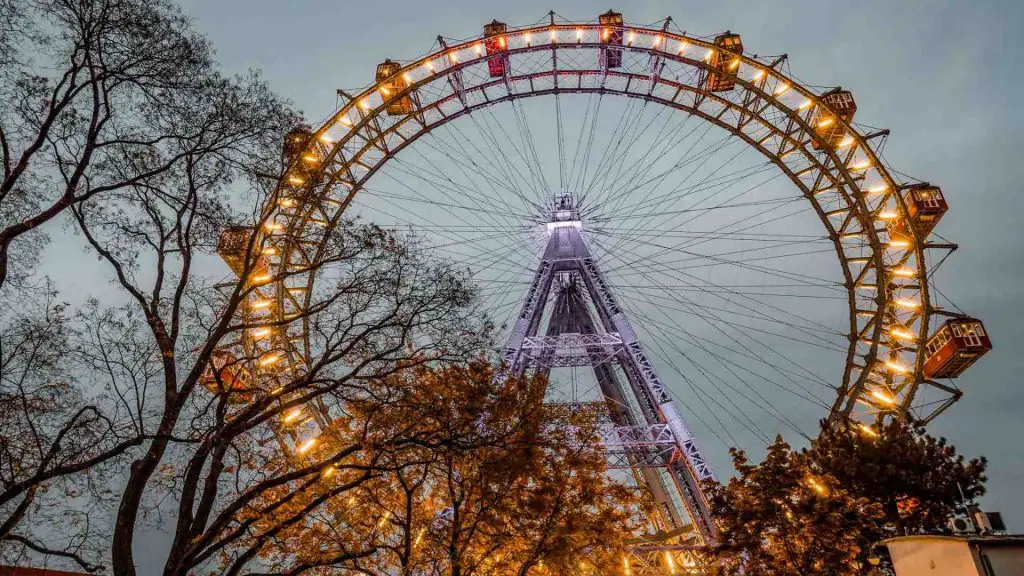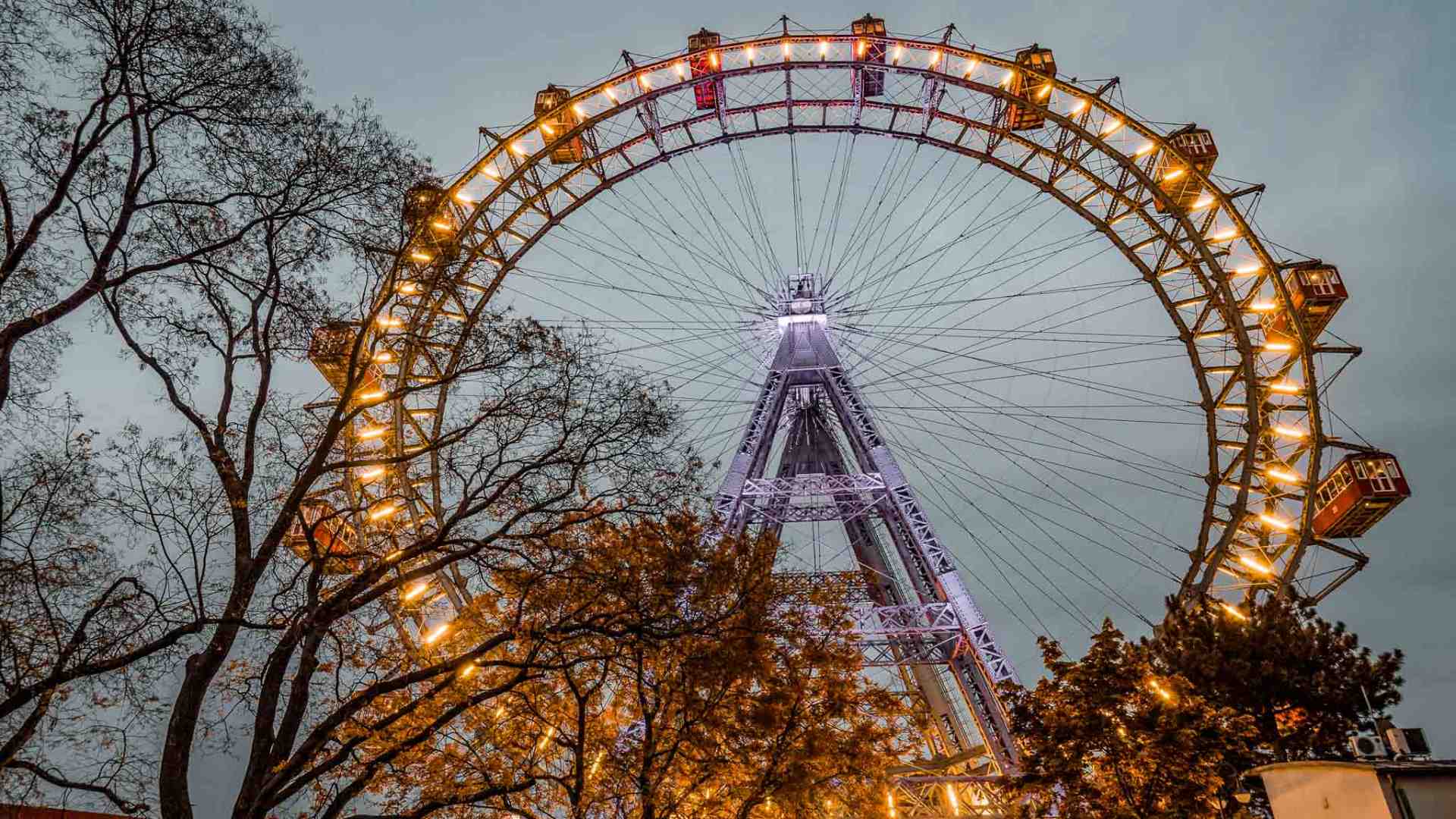 Old City Center – UNESCO WORLD HERITAGE Once you have made your way around we suggest you take a turn and head towards Vienna's city center. A hustling and bustling space that offers a great deal when it comes to history, architecture, and so much more. Built back when Vienna came into being, the city center is a place unlike no other. 
VIENNA'S OLD HISTORIC STREETS IN THE CITY CENTER, AUSTRIA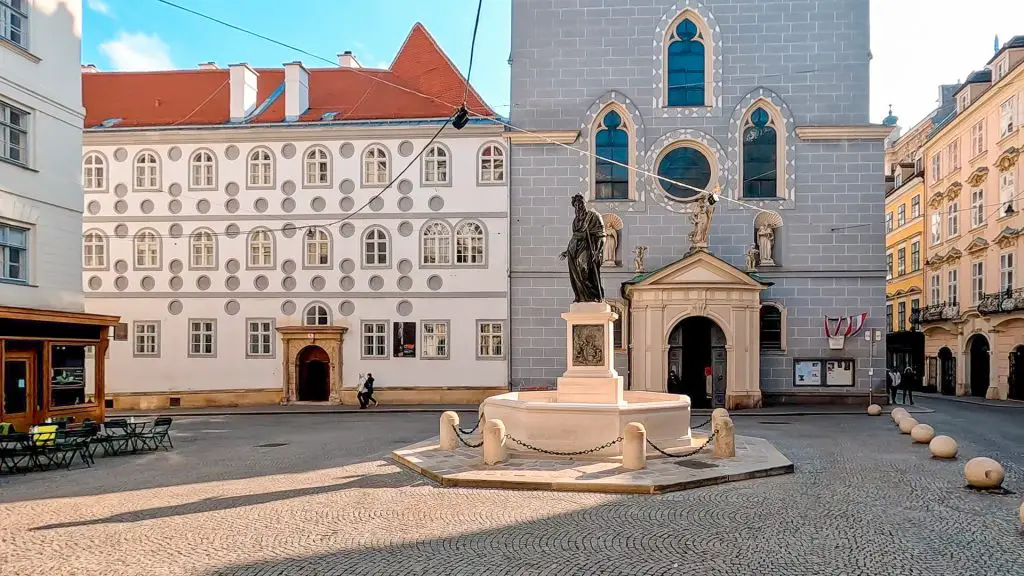 However, that does not conclude your tour of Vienna or the things it's known best for. We suggest you keep exploring and enjoying some of the greatest wonders the city has to offer. 
10 REASONS VIENNA IS NAMED THE CITY WITH THE HIGHEST QUALITY OF LIFE, WIEN, AUSTRIA
Plan your Trip to Vienna?