Spring and Summer are perfect times strolling through the historic center of Vienna and exploring the small lovely streets. As the majority of tourist are strolling through the broad boulevards around St. Stephen's  Cathedral and shopping areas these tiny little old streets are not that popular and hence not highly frequented. They have a long historic background which is often reflected in the magnificent architectures of the small houses. Most of the streets have cobblestone pavements  and host traditional shops and small coffee houses.
I took the opportunity last week to embrace these places. My walk started in the very lovely Weihburgasse then heading via Franziskanerplatz to Grünangergasse then Blutgasse   Domgasse   to finally the magnificent Deutschordenskirche backyards. So if you plan to visit Vienna make sure you do not miss this lovely area.
More Information about the Restaurants, Coffeehouses and Events please visit the Website: https://www.meinbezirk.at/ (German Language)
For your convenience I have put a Video of the Walking Tour on my YouTube Channel (with Timeline Links) so you can jump to the sections.
🔻𝗩𝗶𝗱𝗲𝗼 𝗧𝗶𝗺𝗲𝗹𝗶𝗻𝗲 𝗟𝗶𝗻𝗸𝘀🔻
Franziskanerplatz (Square)
Pawlatschen Homes (Old style Homes in Vienna)
Domgasse (Left) and Kumpfgasse (right)
Stephansplatz (St. Stephens Cathedral)
Deutschordenskirche
Palais Neupauer- Breuner
Blutgasse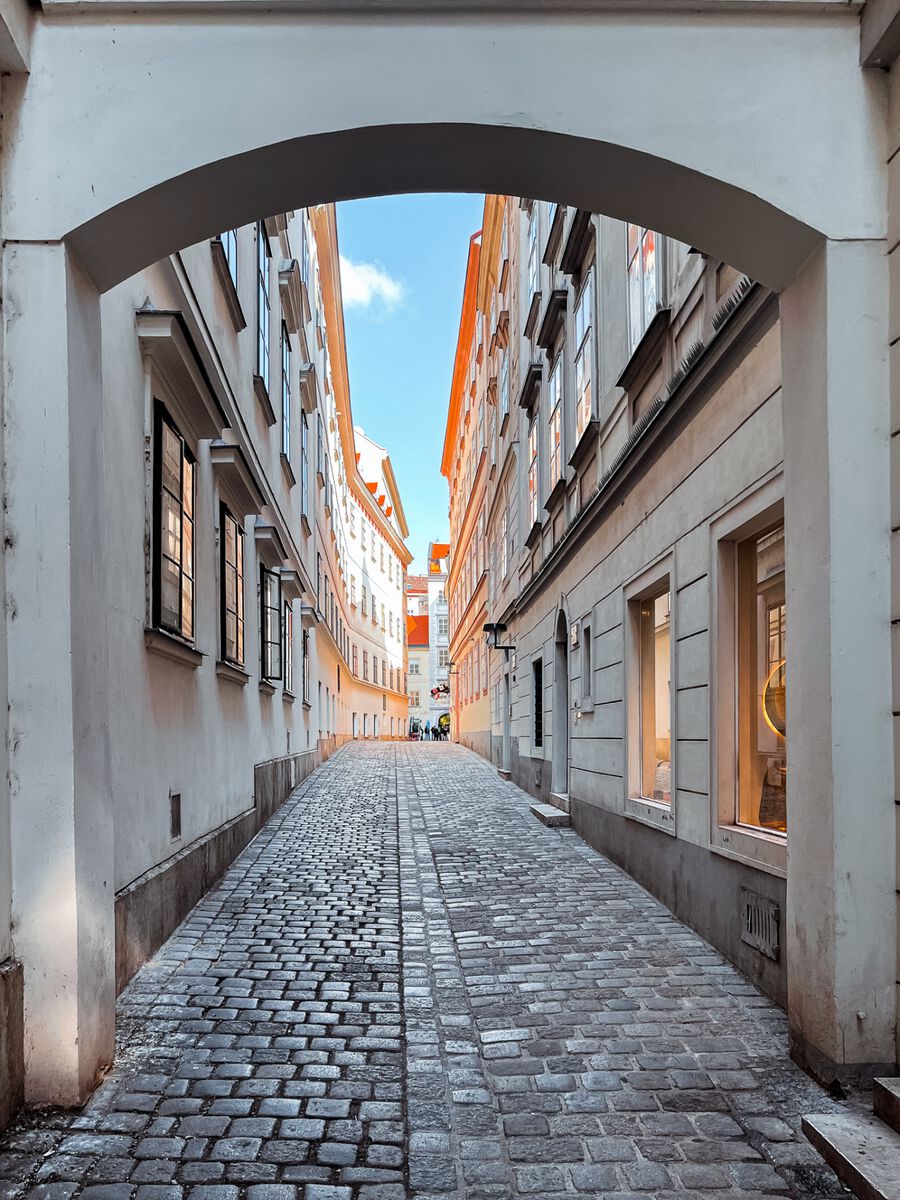 Grosser Fähnrichshof (Backyard)