Last Updated on September 19, 2022 by gregor
Need someone to inspire you? We have something better, uplifting modern life quotes, from the world's most successful people who ever lived. They had success in life because they persevered and never lost hope. Thats why we recommend these Motivation Quotes as theywill help you thrive and never despair when the journey gets hard.
What is it about motivational quotes that make us so endearing?
While it's sometimes difficult to know our purpose or the meaning of life, you must thrive and move forward. And what better way than to learn from those who have lived and shared their words of wisdom. So whether you're lacking motivation or just need a little push to get going, get ready to get seriously motivated these modern life quotes are for you.
Best 50 Inspirational Quotes for the Modern Day Person
"Nothing great in the world has ever been accomplished without passion."
―Georg Wilhelm Friedrich Hegel
"Take the first step in faith. You don't have to see the whole staircase, just take the first step."
―Martin Luther King Jr
"The difference between a successful person and others is not lack of strength not a lack of knowledge but rather a lack of will."
―Vince Lombardi
"When you feel like giving up, remember why you held on for so long in the first place."
– Anonymous
"We Generate Fears While We Sit. We Overcome Them By Action."
―Dr. Henry Link
"You must be the change you wish to see in the world."
―Mahatma Gandhi
"Don't wait. The time will never be just right."
―Napoleon Hill
"Success isn't something that just happens – success is learned, success is practiced and then it is shared"
―Sparky Anderson
"The only way of finding the limits of the possible is by going beyond them into the impossible."
―Arthur C. Clarke
"Keep your face to the sunshine, and you can never see the shadow."
―Helen Keller
"Look at the sparrows; they do not know what they will do in the next moment. Let us literally live from moment to moment."
―Mahatma Gandhi
"The most reliable way to predict the future is to create it."
― Anonymous
"Always make a total effort, even when the odds are against you."
―Arnold Palmer
"Everything we hear is an opinion, not a fact. Everything we see is a perspective, not the truth."
―Marcus Aurelius
"There is no royal road to anything. One thing at a time, all things in succession. That which grows fast, withers as rapidly. That which grows slowly, endures."
― Josiah Gilbert Holland
"Always is a first-rate version of you, instead of a second-rate version of somebody else."
―Judy Garland
"The best dreams happen when you're awake."
―Cherie Gilderbloom
"You can never cross the ocean until you have the courage to lose sight of the shore."
―Christopher Columbus
"The Pessimist Sees Difficulty In Every Opportunity. The Optimist Sees Opportunity In Every Difficulty."
―Winston Churchill
"When I stand before God at the end of my life, I would hope that I would not have a single bit of talent left and could say I used everything you gave me."
―Erma Bombeck
"People, Who Are Crazy Enough To Think They Can Change The World, Are The Ones Who Do.
―Rob Siltanen
"Never give up on something you can't go a day without thing about."
―Anonymous
"Fake It Until You Make It! Act As If You Had All The Confidence You Require Until It Becomes Your Reality."
―Brian Tracy
"Everything you've ever wanted is on the other side of fear."
―George Addair
"Be not afraid of life. Believe that life is worth living, and your belief will help create the fact."
―William James
"The great thing in this world is not so much where you stand, as in what direction you are moving."
―Oliver Wendell Holmes
"Don't count the days, make the days count."
―Muhammad Ali
"You must not only aim right but draw the bow with all your might."
―Henry David Thoreau
"Challenges are what makes life interesting and overcoming them is what makes life meaningful."
―Joshua J. Marine
"Do not go where the path may lead, go instead where there is no path and leave a trail."
―Ralph Waldo Emerson
CHECK OUT MORE INSPIRATIONAL QUOTES!
"There are no traffic jams along the extra mile."
―Roger Staubach
"I can be changed by what happens to me, but I refuse to be reduced by it."
—Maya Angelou
"My mission in life is not merely to survive, but to thrive; and to do so with some passion, some compassion, some humor, and some style."
―Maya Angelou
"I am not a product of my circumstances. I am a product of my decisions."
―Stephen Covey
"Many of life's failures are experienced by people who did not realize how close they were to success when they gave up."
―Thomas Edison
"Defeat is not bitter unless you swallow it."
―Joe Clark
"What we fear doing most is usually what we most need to do."
―Tim Ferris
"Keep away from people who try to belittle your ambitions. Small people always do that, but the great make you feel that you, too, can become great."
―Mark Twain
"The most beautiful things in the world cannot be seen, or even touched-they must be felt with the heart."
―Helen Keller
"The price of anything is the amount of life you exchange for it."
­―Henry David Thoreau
"Plant your garden and decorate your soul, instead of waiting for someone to bring you flowers."
—Jose Luis Borges
"One's destination is never a place, but a new way of seeing things."
―Henry Miller
"Very often a change of self is needed more than a change of scene."
―Arthur Christopher Benson
"Champions keep playing until they get it right."
―Billie Jean King
"Nobody ever wrote down a plan to be broke, fat, lazy, or stupid. Those things are what happen when you don't have a plan."
― Larry Winget
"I will go anywhere as long as it is forward."
―David Livingston
"A man of ordinary talent will always be ordinary, whether he travels or not; but a man of superior talent will go to pieces if he remains forever in the same place…."
― Wolfgang Amadeus Mozart
"Never let your memories are greater than your dreams."
―Doug Ivester
"You can't go around building a better world for people. Only people can build a better world for people. Otherwise, it's just a cage."
—Terry Pratchett
"Nothing in life is to be feared; it is only to be understood. Now is the time to understand more, so that we may fear less."
—Marie Curie
Still, feeling blue? I bet life looks breezy right now. Keep these life quotes close to your heart. Next time you feel down and Read these inspirational quotes again and again, and finally, "Have a Bright Day!"
What other modern life quotes by famous people would you add to the list?
CHECK OUT MORE MOTIVATIONAL QUOTES!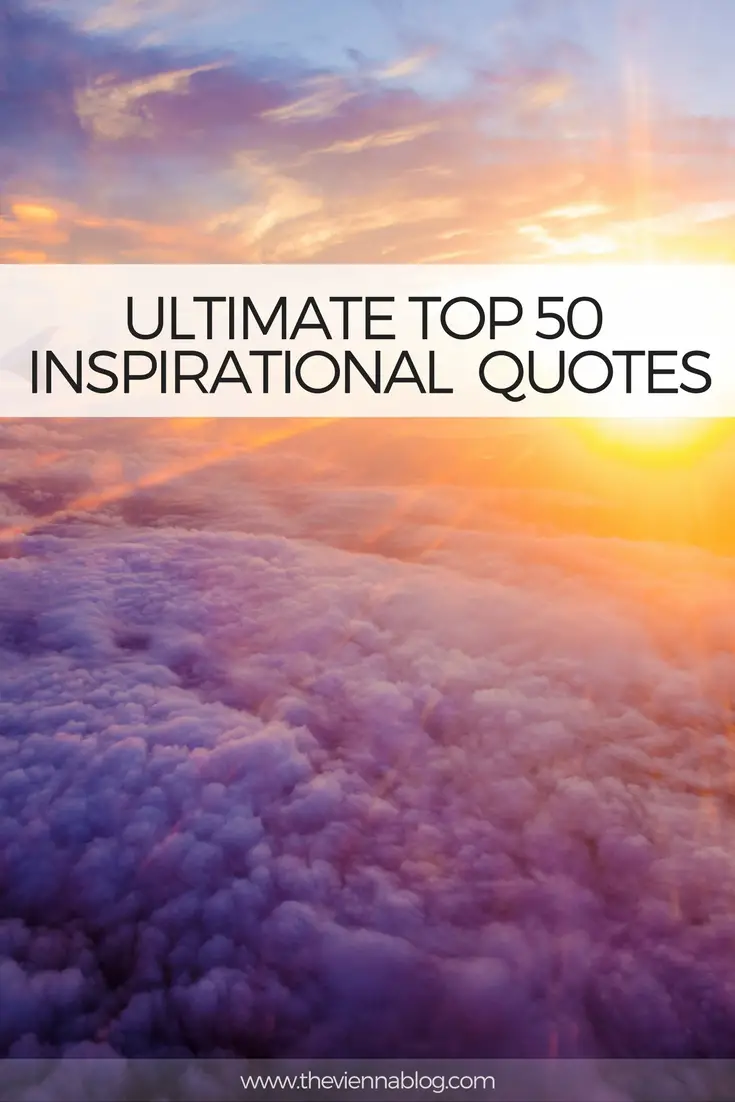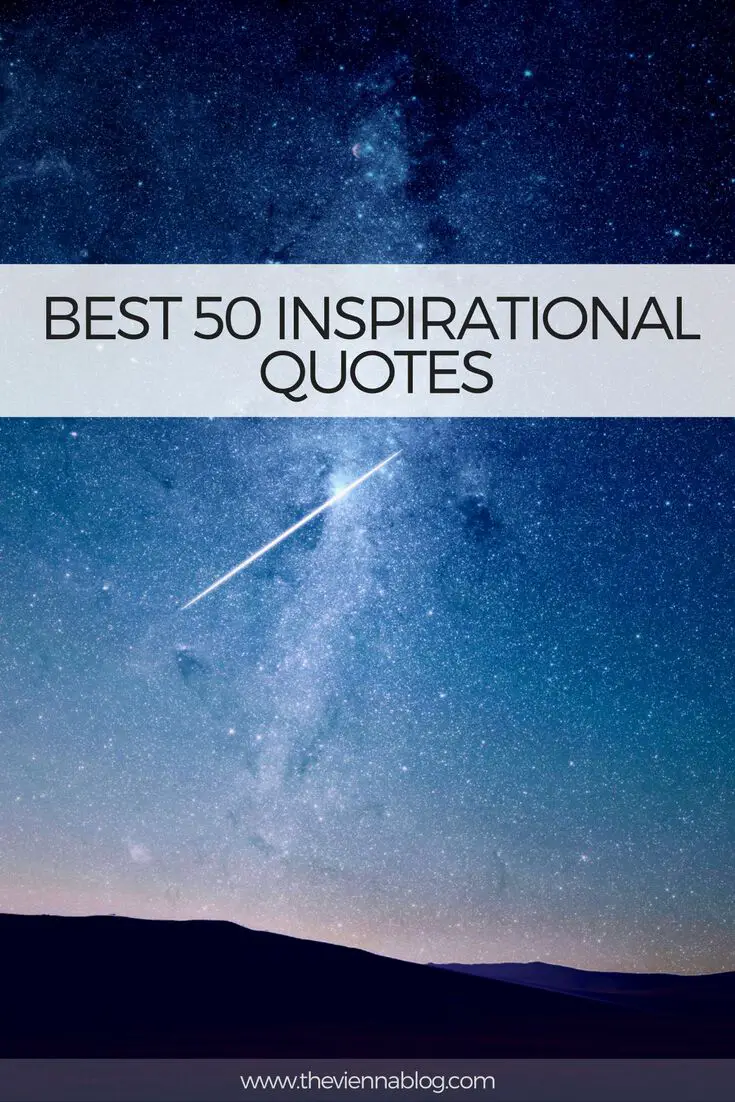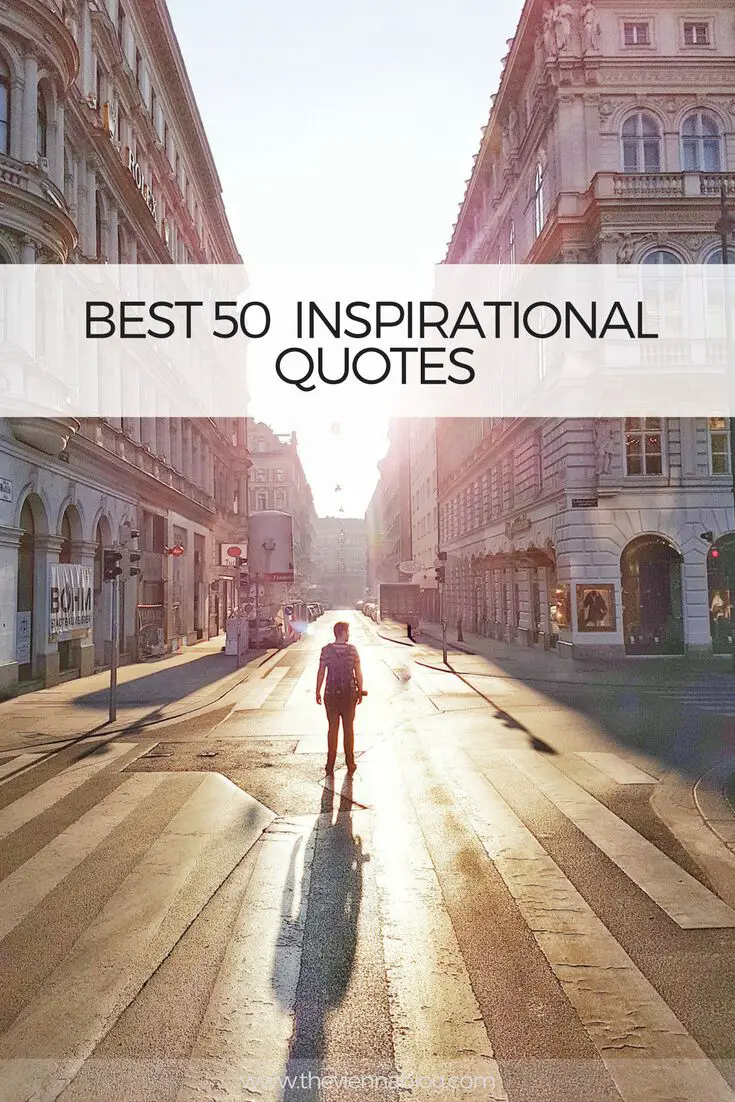 Save
Save
Save
Save