Last Updated on May 2, 2023 by gregor
We've collected all the reasonable options and put them down for you. Vienna is notoriously known for its expensive taxi drivers, so getting to the city center could be stressful if you aren't prepared.
Vienna Airport is approximately 18 kilometers and 34 minutes from the city center (Stephansdom or Opera) when there is no traffic. The rush hours are usually during working days in the morning (7 to 10 AM) and in the late afternoon (4 to 7 PM). During the rush hour please add 20 – 30 minutes to your ride. The official address is Vienna, Stephansplatz.
Out of all options, we also don't recommend taking a Taxi because for the same (or even lower) price you can get a much better service with private pickups. If you are short on a budget, go with the airport's Public Transportation4
Read more if you need a transfer from the Vienna Airport to the City Center
Honest Tip: Private Pickup Service to the Vienna Airport
Welcome Pickups
are focusing on private airport pickups and all their drivers are hand-picked and well-trained.
Advantages of Private Pickup to the Vienna Airport
Excellent English and knowledge of Vienna
For the same price as a Vienna airport taxi, you will get a private driver with
excellent English
and
knowledge of Vienna
.
Welcome Sign at the Airport Terminal Exit
The driver will also be waiting for you with the welcome sign at the airport terminal exit. Is the flight delayed or canceled? No worries, your driver will be monitoring the flight schedule and will manage accordingly.
No waiting, no wasted time
The best thing is you will land and go right away with no waiting as your car is always ready.
Excellent User Rating
The
Private airport pick-up service
has excellent ratings on TripAdvisor (5 stars out of 5,000+ reviews) and even received the Certificate of Excellence.
You will be redirected to our partner Welcome Pickups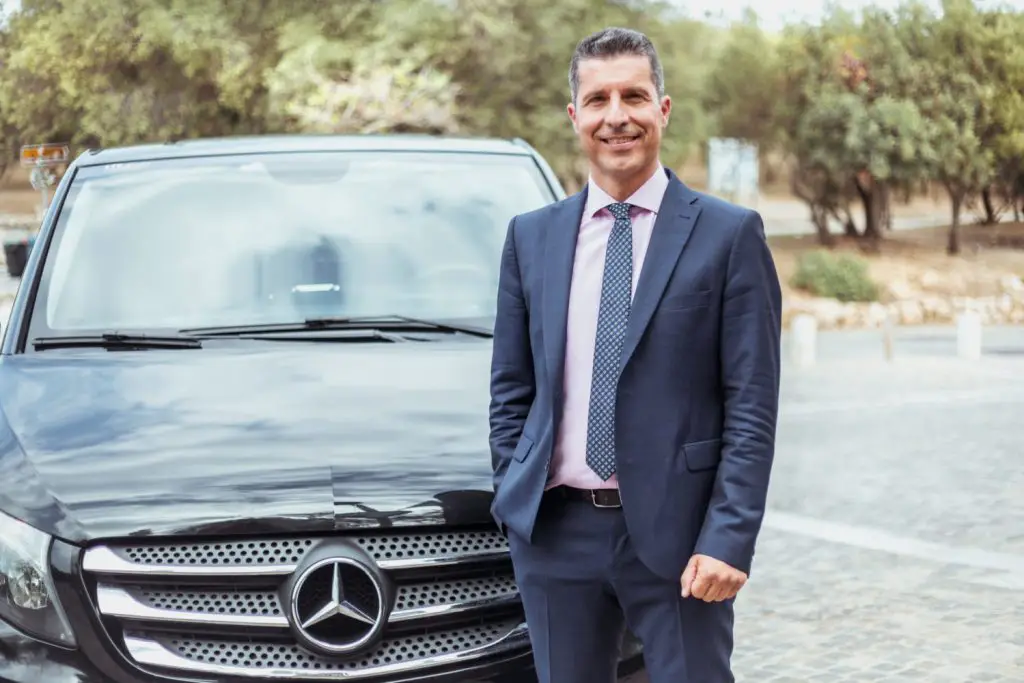 How can I book an Airport transfer with Private Airport Pickup Welcome?
A quick and easy guide on how to book a transfer with Welcome
Will I know my Airport Transfer driver's details before my pickup?
yes, read more here on the Blog
CAT Transfer: Wien Mitte to Vienna Airport –  (€12)
This is the dedicated daily train link between Vienna and the airport. It leaves from 
Wien Mitte
station and delivers you to the airport (and vice versa) in 16 minutes, with no stops en route. Wien Mitte is a fairly central and large station sitting on various public transport lines:
Subway (U3 and U4)
Tram (line O)
Train (S1, S2, S3, S4, S7, and more)
Bus (74A)
How much does the CAT Cost?
€12 for a standard single adult ticket (when bought online) and the train only leaves from (and arrives at) Wien Mitte. The CAT costs more than the S7. The timetable begins in the early morning and trains typically depart every 30 mins until very late evening. For current timetables, prices, online tickets, etc., check the
website
.
CAT Train Departure times:
From City Air Terminal (Wien Mitte) to Vienna Airport:

daily from 5:37 a.m. to 11:07 p.m. every 30 minutes
What are the advantages of using the CAT train from Vienna City Center?
The CAT is fast, modern, and comfortable, with plenty of space. If you're on the right flight, you can even check in your luggage at the station.
GO TO BOOKING 
You will be redirected to our partner GetYourGuide
(The non-stop CAT train takes you from Wien Mitte station out to the airport in 16 minutes; press photo © 2022 City Airport Train)
The CAT Airport train takes you from Vienna airport to Wien Mitte Station in 16 minutes; press photo © 2022 City Airport Train)
Uber Service (€32+)
Another option is taking an Uber. Uber has been operating in Vienna for many years and is now a reliable service that is more popular than a regular taxi.  The cost of UberX is around €32 plus.
The disadvantage compared to private pickup is you need to wait for your Uber car. Also, the drivers' quality varies and prices may go up during rush hours.
Public Transport (from €4.30)
The cheapest option to get from Vienna city center to the Vienna Airport is by using regular public transfer which is very cost-effective. 
The S-Bahn line S7 runs to the airport every 30 minutes from Wien Mitte and Wien Praterstern. The journey to the airport to Wien Mitte takes 25 minutes and from Vienna, Praterstern is just under half an hour.
The ÖBB ticket office and machines (
Austrian railways
and standard city trains to the center) are available at every train station.  A single ticket to the Vienna Airport on a normal municipal train service (S-Bahn) cost appx. €4.30. 
BUSES – Vienna Airport Lines – RW
The Vienna Airport Lines bus brings you directly to the Vienna airport
The Vienna Airport Lines run various services to different destinations in Vienna, including routes to the city center
Schwedenplatz

Westbahnhof Hauptbahnhof rail stations

the area around the United Nations
see
 their
website
for details.
Out of all the
Vienna airport transfer
options, we also don't recommend taking a  Vienna airport Taxi because for the same (or even lower) price you can get a much better service with private airport pickups. *
Disclosure: This post contains a few affiliate links, which means I may receive a small commission, at no cost to you, if you make a purchase through my link.
*
Recommended Blog Posts about Visiting Vienna
PLANNING A TRIP TO VIENNA! BEST VIENNA HOLIDAY ITINERARY
PRACTICAL TIPS FOR VISITING VIENNA
VIENNA'S PUBLIC TRANSPORTATION SYSTEM – GETTING AROUND IN VIENNA
VIENNA PASS REVIEW 2023 – IS THE VIENNA PASS WORTH IT? – AN INSIDERS REVIEW
VIENNA HOP-ON HOP-OFF BUS TOURS – SIGHTSEEING BUS TOURS
50 QUESTIONS ABOUT VISITING VIENNA, AUSTRIA
HOW TO SAVE MONEY AND TIME VISITING VIENNA
13 BEST CLASSICAL CONCERTS IN VIENNA 2023
THE BEST 12 MUSEUMS YOU NEED TO VISIT IN VIENNA, AUSTRIA TRAVEL GUIDE (UPDATE 2023)