Last Updated on June 17, 2022 by gregor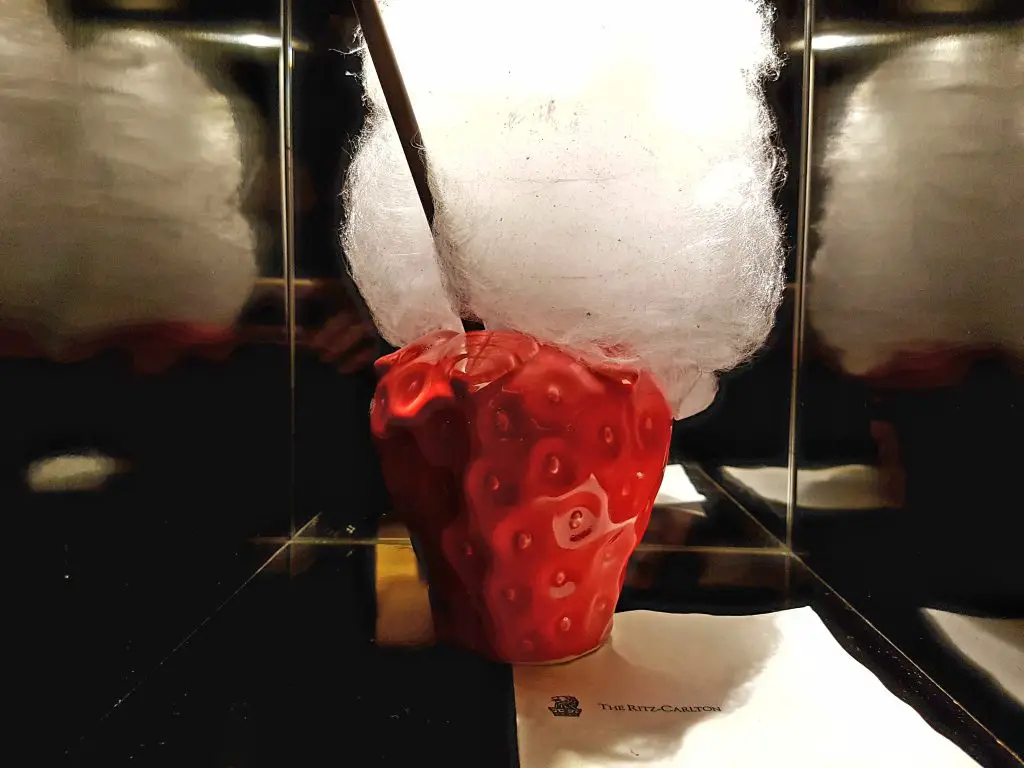 When in Berlin – do not miss this unique place – and let your senses flow…..
The 'Fragrances' – an outstanding cocktail bar in the Ritz Carlton Hotel in Berlin – welcomes you with an outstanding concept, that will touch your senses in a way you have never  experienced before…..
Fragrance Bar Surprising entrance….
Upon entering 'Fragrances' – you will be surprised by an ambience that you would definitely not expect in a cocktail bar……the so-called 'Hall of Fame' conveys the impression of entering a museum – a long corridor displaying rows of glass domes on both sides containing different ingredients that represent a special cocktail – inspired by the perfume displayed in front. You find yourself caught in the dark and somehow mysterious atmosphere, generated by dark walls and decent lighting…..it immediately gives you the impression that something mystic awaits you…….and yes – it does!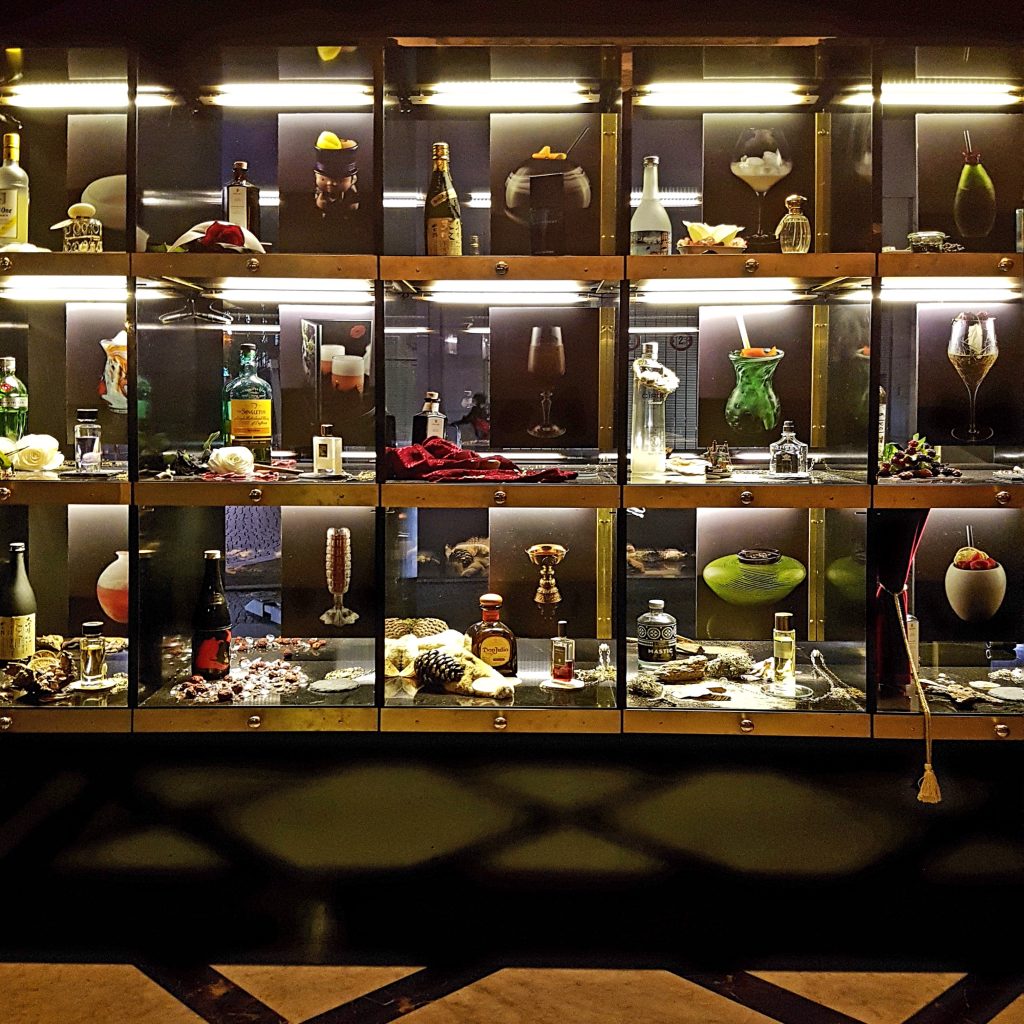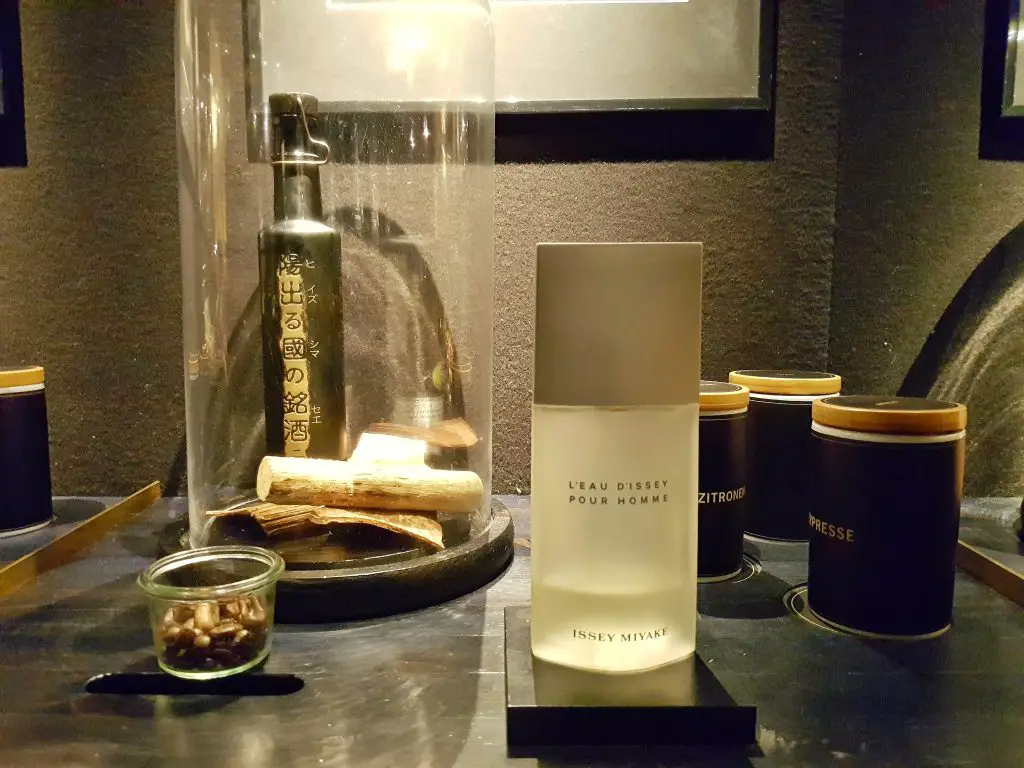 A mixologist with a vision……
Arnd Heissen, the experienced and awarded chef mixologist, started his job at the Ritz Carlton in Berlin with a vision – he wanted to create a specific concept that includes the sense of smell in the menu of a cocktail bar. He told us about his research about aromas and the art of producing fragrances – and how their smell can be transformed into perfect cocktails. 'I am asking guests to keep an open mind and use the 'Hall of Fame' as an interactive menu and experience their cocktails in a new and different way' he tells us. The bar itself welcomes you with a WI-FI free, elegant yet atmospheric lounge area with inviting and cozy leather sofas…… unusual vessels like a huge pink strawberry or a teacup may surprise you again!

Targeting the sense of smell……
Rely on your smell when choosing your cocktail – using famous scents like Jicky from Guerlain, Nuit d'Issey by Issey Miyake, Vendemmia by Salvatore Ferragamo and much more. Each of the 30 cocktails is inspired by an adjusted perfume… every fragrance-cocktail combination is created to tell a story and evoke emotions and memories – like the best-selling cocktail, the Vaara cocktail – created to match the Vaara cologne by Penhaligon – that is served in a highball glass that that is placed in a miniature Swedish wooden house – smoking chimney and lightened windows! To mirror the spicy and sweet scent of the perfume aromas like vanilla, honey, tonka- bean, saffron, and pear are combined with Bulleit Bourbon and rose water…..if you like the scent of the fragrance you will definitely love this drink! Many other stories can be told about and by cocktail and fragrance combinations that you can discover in the 'Fragrances' ….. and you should do so whenever you are in Berlin!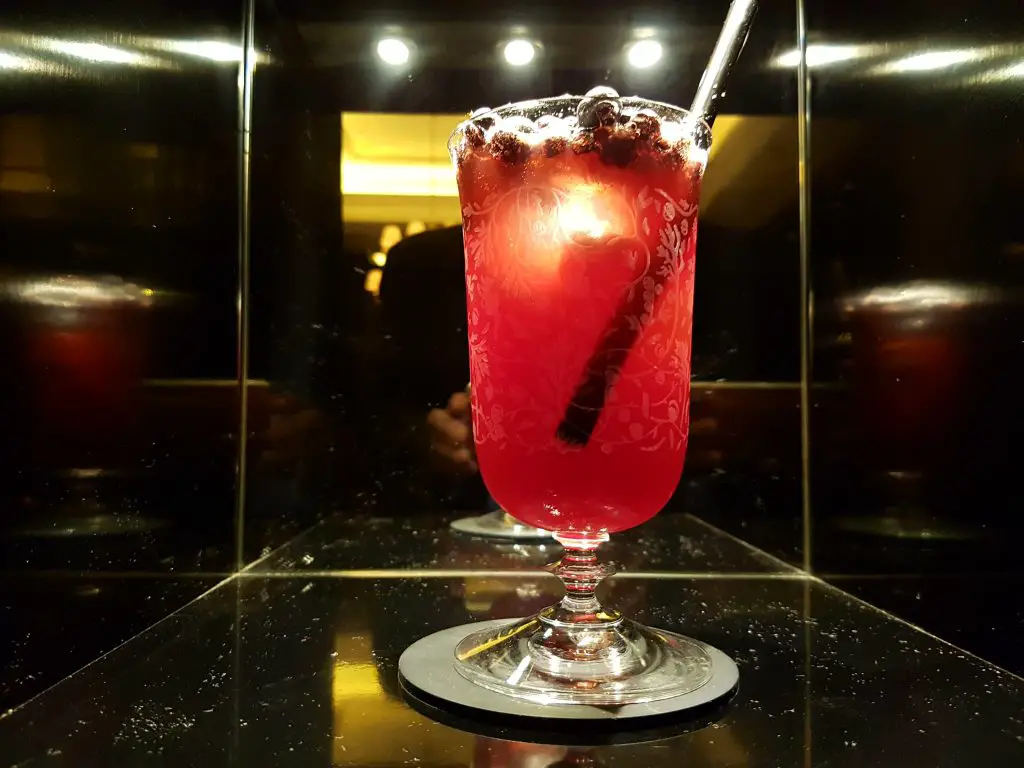 After a joyful trip through the senses … a spotlight on sustainability!
Enjoying live while sipping a cocktail in the bar is, of course, a moment that every hotel intends to offer you – does that stand in controversy to a sustainable management concept? Most probably yes – but the Ritz Carlton Hotel in Berlin does have a policy that enables both – offering everything that provides a luxurious and relaxing atmosphere for the guest on one hand – and following a green and sustainable concept on the other! For this exemplary initiatives, the Ritz Carlton Berlin was certified for the fifth time by the European Eco-Management and Audit Scheme EMAS – various concepts like growing vegetables and salads on a hotel-own organic field, making its own honey produced by up to 400.000 honey bees during summer on the hotel roof, a modern recycling system, an energy saving program and many more define the sustainable culture – definitely worth being mentioned!
In wonderful cooperation with The Ritz-Carlton Berlin, Germany.
Link to Ritz-Carlton Berlin (Click)
Link to Ritz-Carlton Berlin FacebookPage (Click)