Last Updated on June 17, 2022 by gregor
It definitely takes some days to a week to fully embrace Berlin's most beautiful areas – well – if you have only a short stay in Berlin, like a business trip or a stopover, and you want to superfast dive into the very best of Berlin's history, culture, architecture, lifestyle, and food – here is how to make it happen!
Here are the Best things to discover in Berlin within only 4 hours.
Potsdamer Platz
Begin your stroll  'Unter den Linden' and take a somber walk through the Holocaust Memorial. Afterwards, admire the grandeur of Brandenburg Gate.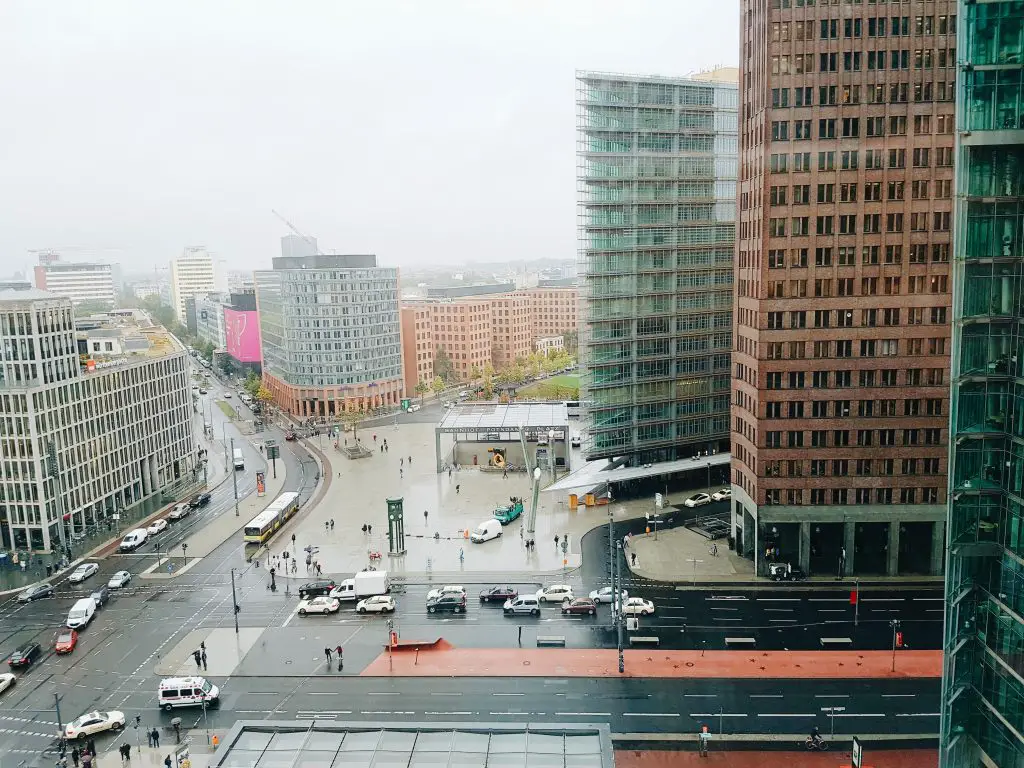 In the 1920s, Potsdamer Platz used to be the busiest square in Europe till it was destroyed in World War II and divided by the Berlin Wall.  After the German reunification, it became the largest building site in Europe as it has been transformed into a showpiece of the new Berlin with modern architecture including offices, hotels, cinemas, shopping centers and the massive Sony Center.
Holocaust Memorial
The memorial is made up of 2,711 large rectangular stones as a tribute to the Jews that died during the war as a result of Hitler's "Final Solution." Below the stone you find a very touching museum that focuses on the lives of individual families – well worth a visit (free)…… please be prepared for some tears!
Brandenburg Gate
The remaining city gate is one of Berlin's best-known landmarks. During the period when Berlin was a divided city, the Brandenburg Gate was located in 'no man's land' behind the Berlin Wall and became famous when it was reopened on 22 December 1989 after the memorable fall of the Wall. It is a sandstone construction dating from 1791 and supported by 12 Doric columns. It now serves as the centerpiece of Pariser Platz.
The Museum Island
Not too far from Alexanderplatz, you'll find the  Museumsinsel (Museum Island) offering various art and antiquities museums. It is for sure impossible to see them all – so pick one or two for your visit and enjoy the rest when you come back – you definitely will!  Alternatively, just stroll around and enjoy Berlin at its open air finest…….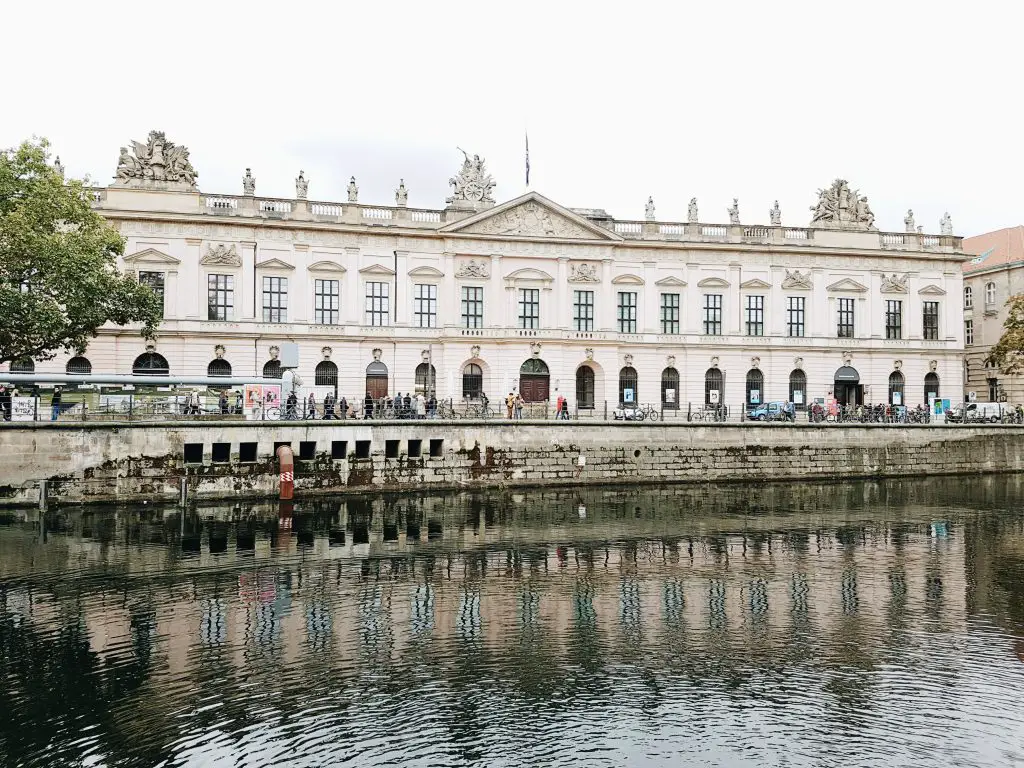 The Gendarmenmarkt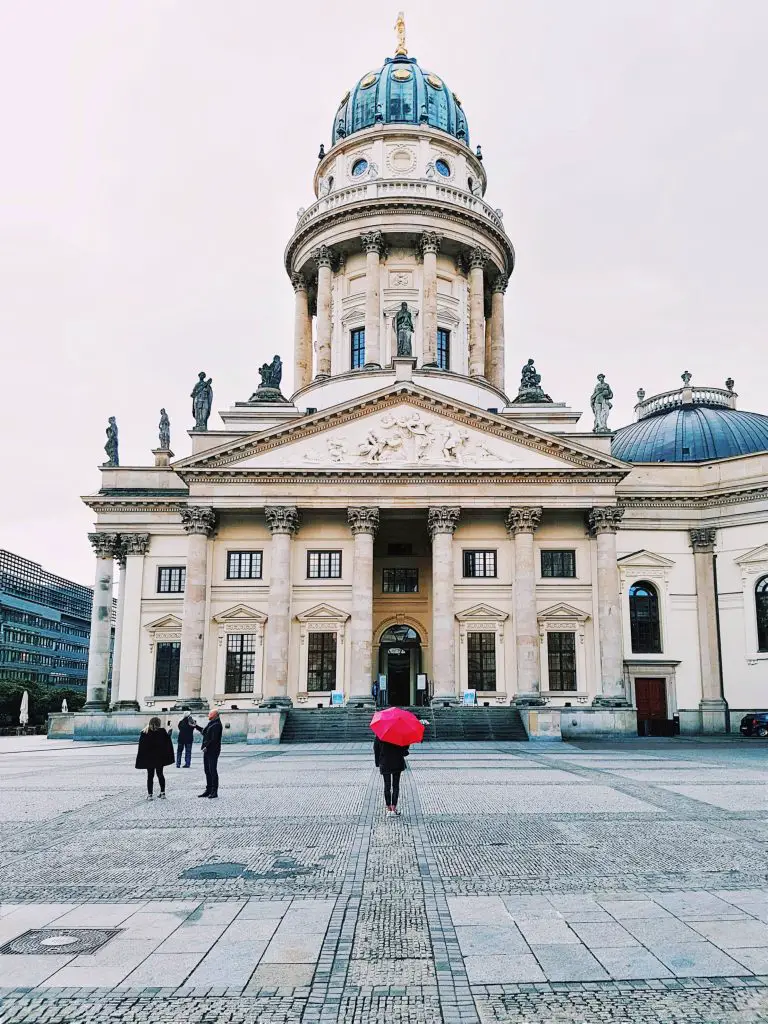 Friedrichstrasse, Leipzigerstrasse Galeries Lafayette
Shopping at its best….. for the 'addicted' ones amongst us – shopping works out anytime and everywhere – but why shouldn't you enjoy it surrounded by impressing architecture and historical feeling – like here in the heart of Berlin – no desired brand will be missing!
Google Maps of the Walking Route:
In wonderful cooperation with The Ritz-Carlton Berlin
Ritz-Carlton Berlin's -> Facebook Page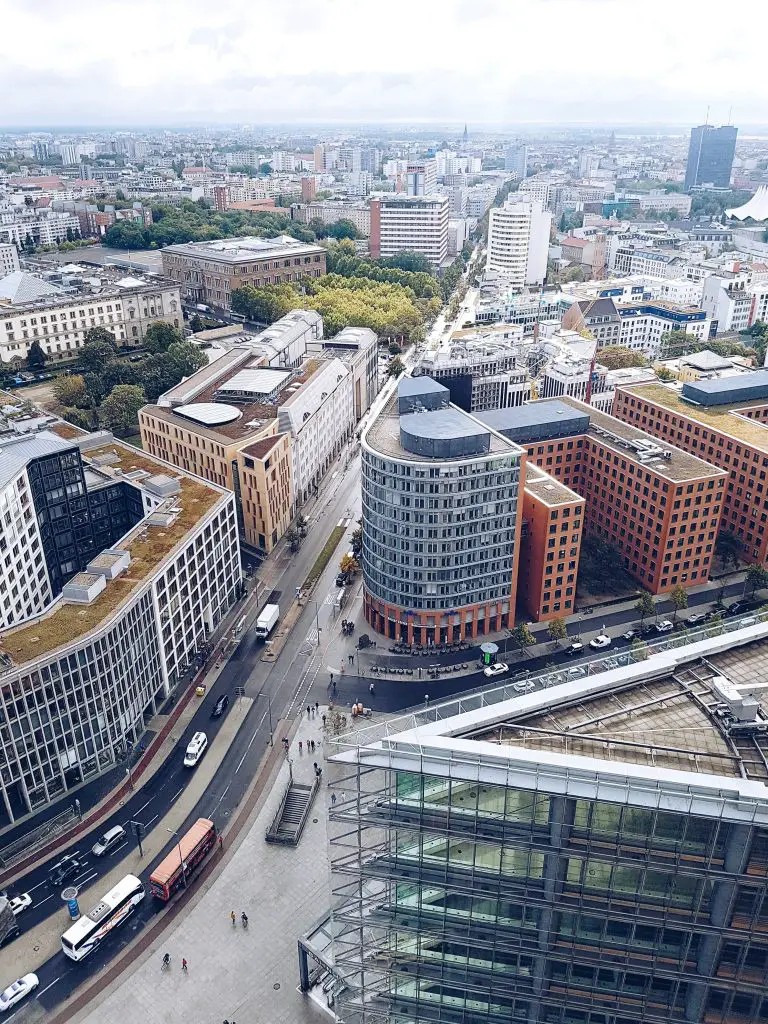 One final hint! Alternatively, Rent a bike in Berlin! While the public transportation system is phenomenal – the city is best experienced on a bicycle round-the-clock. A bicycle-friendly culture, supremely flat terrain and dedicated lanes make it accessible even to the most fearful of two-wheels. You can find bicycle rentals across the city for rates that run €8-10 per day. Not only will it allow you to cover a lot of ground (and pack in all those photos), it's just plenty of fun!