Last Updated on June 1, 2017 by gregor
We had the chance to learn some secrets about the production of GLENMORANGIE Scotch Whisky and the complex creation of the BACALTA a recently presented 2017 limited Private Edition. Let me share what we learned
The GLENMORANGIE Private Edition
On an annual basis, the award-winning collection of rare single malts represents the Scottish Highlands Distillery's passion for innovation! Dr. Bill Lumsden, Glenmorangie's Director of Distilling and Whisky Creation, explains the development and production process of the newest release – the Glenmorangie Bacalta – Scots Gaelic for baked! 20 years ago, the Glenmorangie Madeira Finish, the first Whisky extra matured in Madeira casks was released – for Dr. Lumsden still a memory to build on – the idea for the
20 years ago, the Glenmorangie Madeira Finish, the first Whisky extra matured in Madeira casks was released – for Dr. Lumsden still a memory to build on – the idea for the Bacalta was born and developed!
The Bacalta……the taste of sunbaked sweetness
To create the perfect Madeira-finished Glenmorangie an intense expertise was necessary…. a deep knowledge of cask management gained over years in the Distillery made it possible! Fist, American oak casks were created and heavily toasted. The casks were then seasoned to exact specifications by Malmsey wine – the sweetest and of most priced of the Madeira wines – it was baked to maturity while the casks lay in the heat of Madeira's sun! Later they were emptied and shipped to Scotland – where they could give the unique flavor of sunbaked sweetness to a specially selected spirit – and voila – Glenmorangie Bacalta was created……hurry up to get your bottle – this is a limited edition!
…. the art of creating cocktails with your favorite spirit….
A well-equipped bar like the D-bar in Vienna's Ritz Carlton hotel offers a wide range of spirits like Glenmorangie whisky that guests can choose from – either pure as they are – or as an ingredient in a tasteful cocktail! Lukas Hochmuth, the bar manager of the D-bar, recently showed me how to use famous spirits like Glenmorangie Whisky to create delicious cocktails…. a unique experience …. especially because Lukas knows some exciting stories about the history of the cocktails……!
…. need some inspiration…. find some famous recipes here……
Old Fashioned
60ml Glenmorangie Original Highland Single Malt Scotch Whisky

1 sugar cube
4 dashes Angostura bitter
5ml water
Preparation:
Put the Angostura on the sugar cube and solve it in a glass with the water, add the Glenmorangie and stir for 30 seconds with some ice cubes – decorate and enjoy!
Side car
50ml Hennessy V.S.
25ml Cointreau
25 ml freshly squeezed lemon juice
Preparation:
Prepare the sugar cane on the glass and chill it. Shake all ingredients with ice cubes and strain twice into the glass – use lemon zest to decorate!
Ardberg Penicillin
50 ml Ardberg 10yrs
25 ml freshly squeezed lemon juice
1 bar spoon honey
fresh ginger
Preparation:
Crush the ginger in the shaker, add the other ingredients and shake with ice cubes. Strain twice into the glass and decorate with lemon zest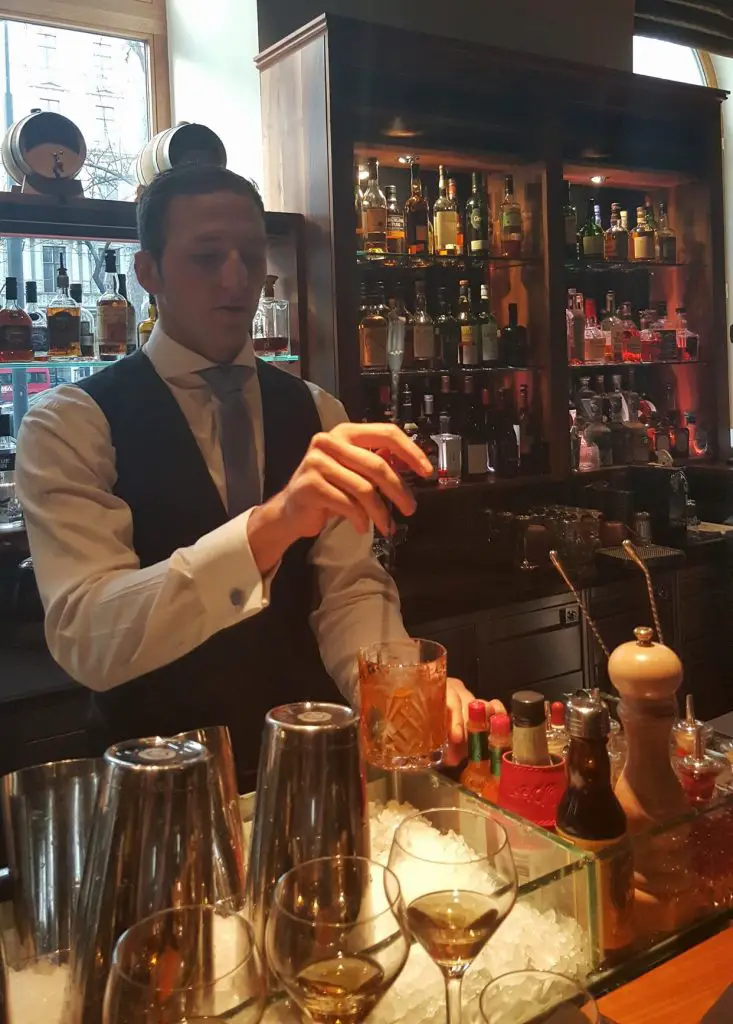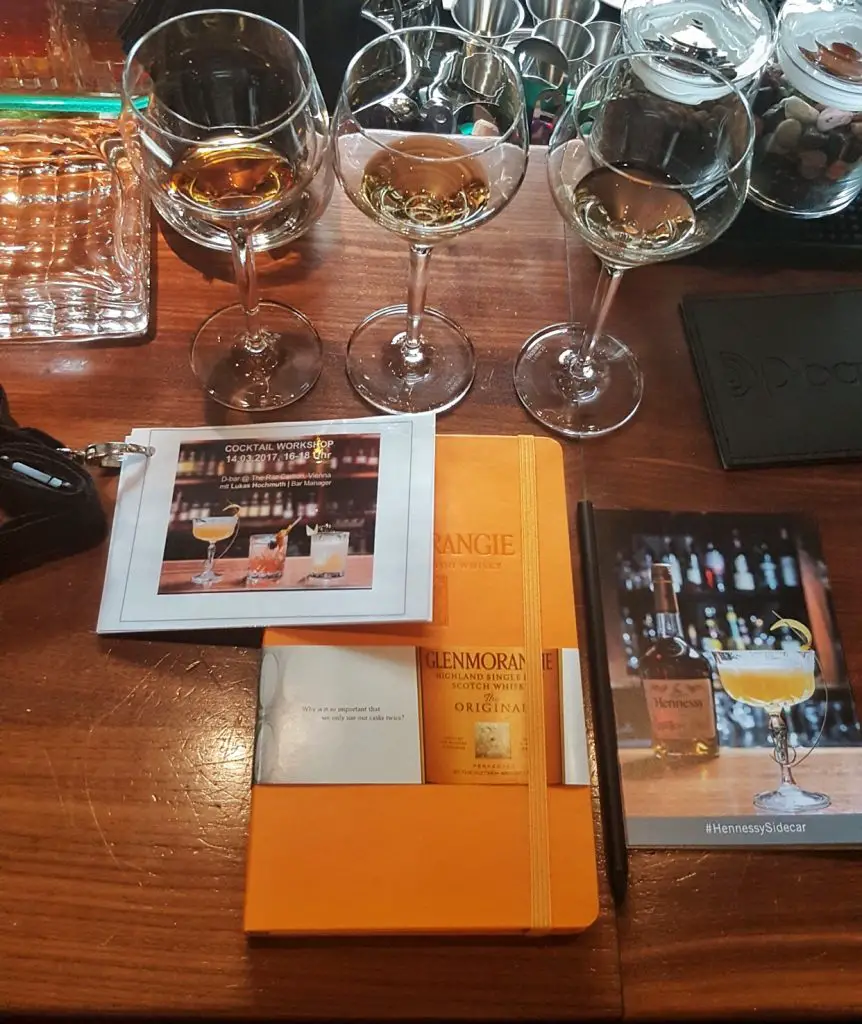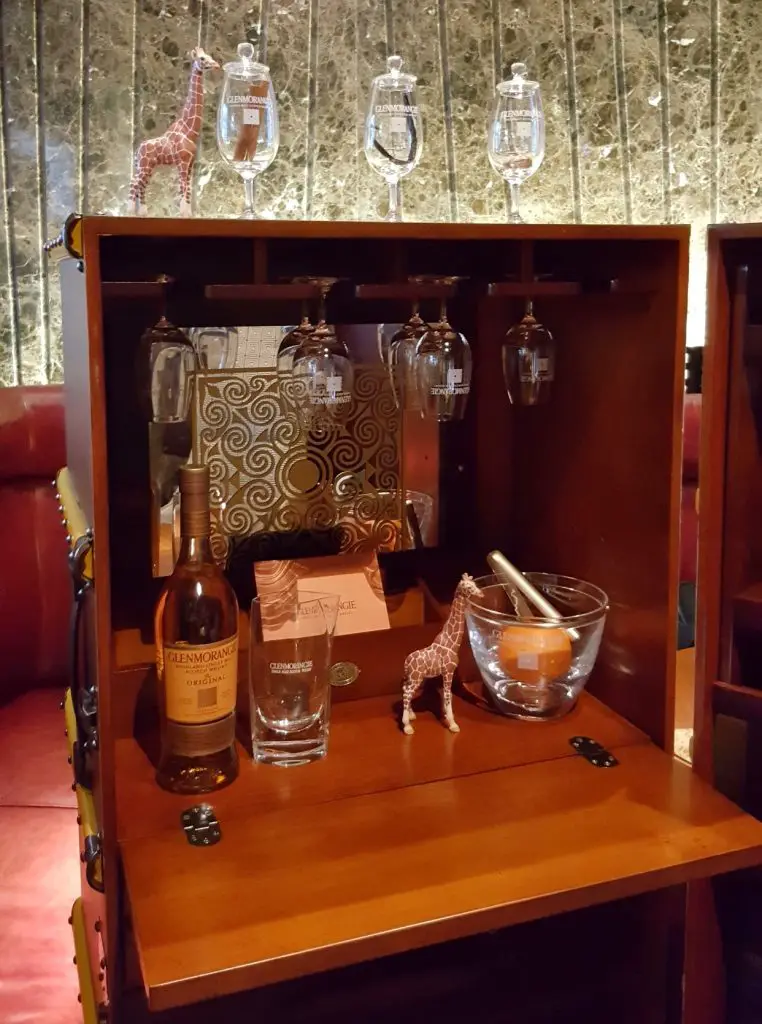 In wonderful cooperation with
Glenmorangie Highland Single Malt Scotch Whiskey
Save
Save
Save
Save
Save
Save
Save
Save