Last Updated on October 19, 2023 by gregor
The countdown to the holiday season has already started; the Christmas decorations and lights are out everywhere in the city and homes, and Christmas carols with a pop twist have slowly crept up in the musical repertoires of radio stations.
Before we share The Top Chivas Regal cocktails for this Christmas Holiday season let us summarize the qualities of the Chivas Regal 12, XV and 18 Blended Scotch whisky:
CHIVAS REGAL 12 YEARS BLENDED SCOTCH WHISKY, 40% VOL.
Chivas Regal can rely on a whole range of excellent conditions that give it its remarkable quality: It is the Speyside region with its magical landscape, the clear and incorruptible spring water – and of course over 100 years of experience in it, these gifts of nature all rolled into one Reconciling lover's whiskey. The maturation in selected oak barrels for at least twelve years and the triple blending based on the high art of distillation give the Chivas Regal 12 years its rich and fruity taste, its soft aftertaste and the intensely shimmering amber color, which conjures up a touch of mysticism in every glass.
CHIVAS XV BLENDED SCOTCH WHISKY, 40% VOL.
A 15-year-old whisky with special finish from Grande Champagne Cognac barrels
Timely for Christmas Day and festively packed in a golden box, the Scottish traditional whisky with Chivas XV brings whisky enjoyment as a particularly noble gift idea for confessing whisky lovers. As the name suggests, the addition to the portfolio matures for at least 15 years and gets its special finish in Grande Champagne Cognac barrels of the famous region "Grand Champagne". This maturation combines the taste of two of the world's most renowned spirits with tradition and innovation. Chivas XV thus opens up a new world for whisky connoisseurs. In addition to the classic pure drinking pleasure, Chivas XV is also suitable for high-quality drinks.
CHIVAS SHELF 18 YEARS BLENDED SCOTCH WHISKEY, 40% VOL.
Dried fruits and gingerbread characterize the aroma of Chivas Regal 18 years. On the palate, floral-fruity notes dominate with hints of chocolate and light smoke. Chivas Regal 18 years is a mild whiskey that is loved by connoisseurs and connoisseurs for its rich volume and its wonderful, long-lasting aftertaste.
Launched in 1997, the 18-year-old Chivas Regal received consistently high awards: With 8.5 out of 10 points, the expert Michael Jackson, known for his passion for malt whiskey, confirmed the outstanding quality of this great blend. One of the most important premium whiskey brands in the world with the first luxury scotch whiskey – produced in the oldest operating distillery Strathisla in the Highlands.
We have prepared for you a selection of 10 Chivas Regal cocktails you can easily blend:
We hope our suggestions will inspire and motivate you in your quest for an appropriate gift or for the ideal party toast, bound to spirit your guests away to the atmosphere of a cool speak easy or fancy cocktail bar. Look no further than these fine Chivas blends and goes without saying, enjoy these drinks responsibly.
CHIVAS REGAL 12YO
Chivas Miracle
Cocktail: This wonderful creation is delivered to you by Roland Wiesner of Roberto's American Bar in Vienna. For this, you will need 5 cl Chivas 12yo, 2 cl Mirabell syrup, 2,5 cl of fresh lemon juice and a dash of Bitter Truth Aromatic Bitter. Stir this mix with ice in a mixing glass and serve straight up in a tumbler glass or cocktail cup.
Suggestion for setting and food pairing: This warm, fruity and sweet mix can very easily stand in for a dessert and we recommend at the end of any hearty meal. It is an excellent choice for home parties this holiday seasons and we feel it would especially grace your toasts with your friends. Have a steady supply of trail mix (nuts and dried fruits) on hand for a successful party pairing.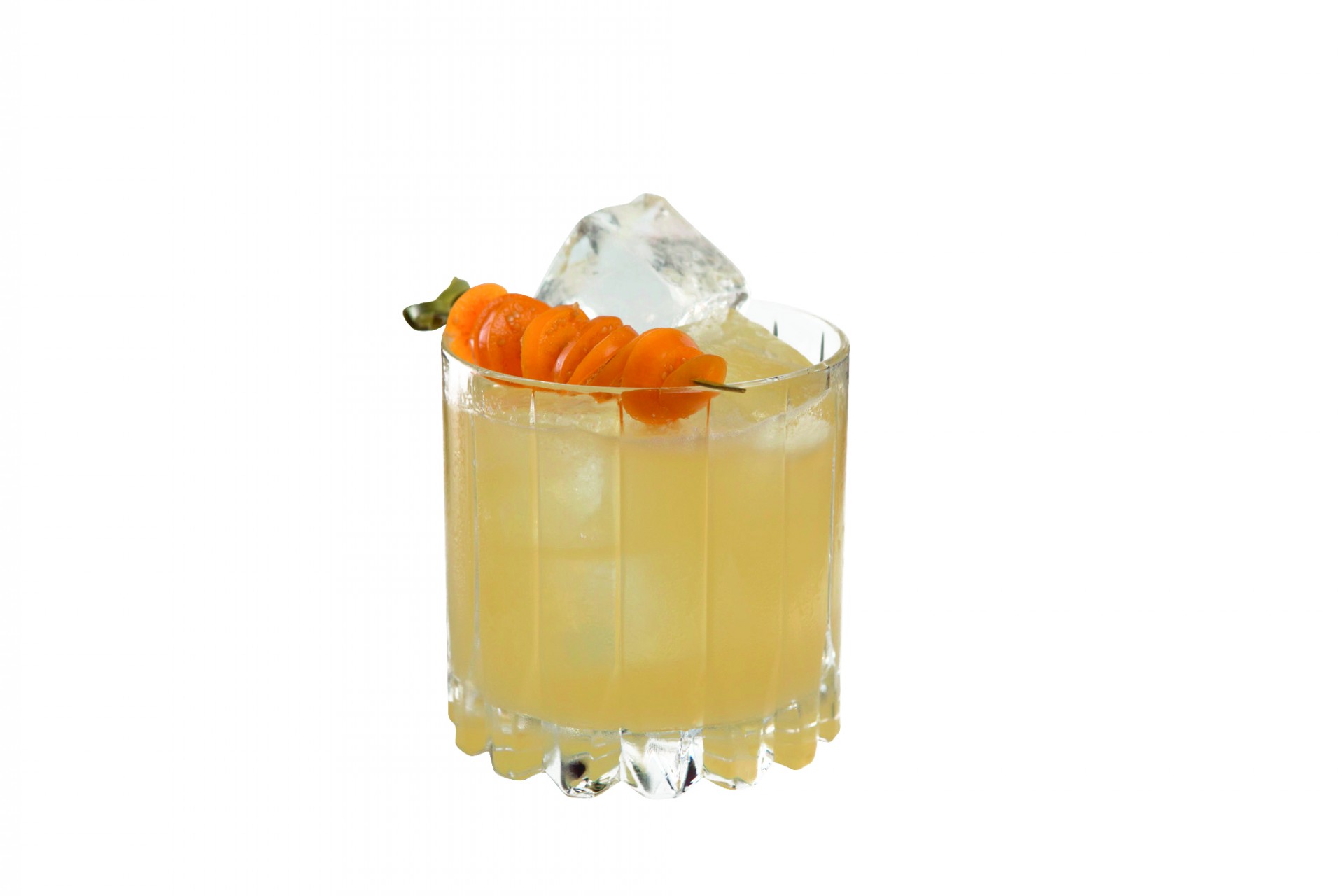 CHIVAS REGAL XV
XVazerac
Cocktail: second entry from Reinhard Pohorec, Sensory Expert and Experience Designer. You will need 4 cl Chivas XV, 2 cl Martell VSOP, 3 dashes Peychaud Bitters, 1 bar spoon of orange syrup, a small amount of Pernod Absinthe and orange peel to garnish. Spray a tumbler glass with the absinthe and then mix the ingredients in the glass, serving straight up.
Suggestion for setting and food pairing: This exigent cocktail works best for those among you that have a home office or keep a steady supply of drinks in their home bar. A stiff drink, with an air of high collars and top hats, it is bound to fire up and loosen up your stressed business partners. It is a fine, exquisite blend with which you can reassuringly toast to new cooperation avenues and business ventures in the new year with your associates.
CHIVAS REGAL 18YO
My Dark Vespa
Cocktail: brought to you by Gert Weihsmann of Pernod Ricard Austria. You will need 6 cl Chivas 18yo, 1,5 cl Monkey47 Barrel Cut, 1 cl Red Pontica Vermouth and the peel of a grapefruit or lemon. Mix all the ingredients in a cocktail glass and serve straight up in a cup, garnishing with the citrus peel.
Suggestion for setting and food pairing: The dry warmth of this drink will permeate any rigid atmosphere and will help you smoothen out any disagreements you might have with yourself. This strong proud blend will lift you up in a dignified way. If you feel that 2019 was just not your year, treat yourself and your friends or associates to this cocktail and toast to your hard work and perseverance.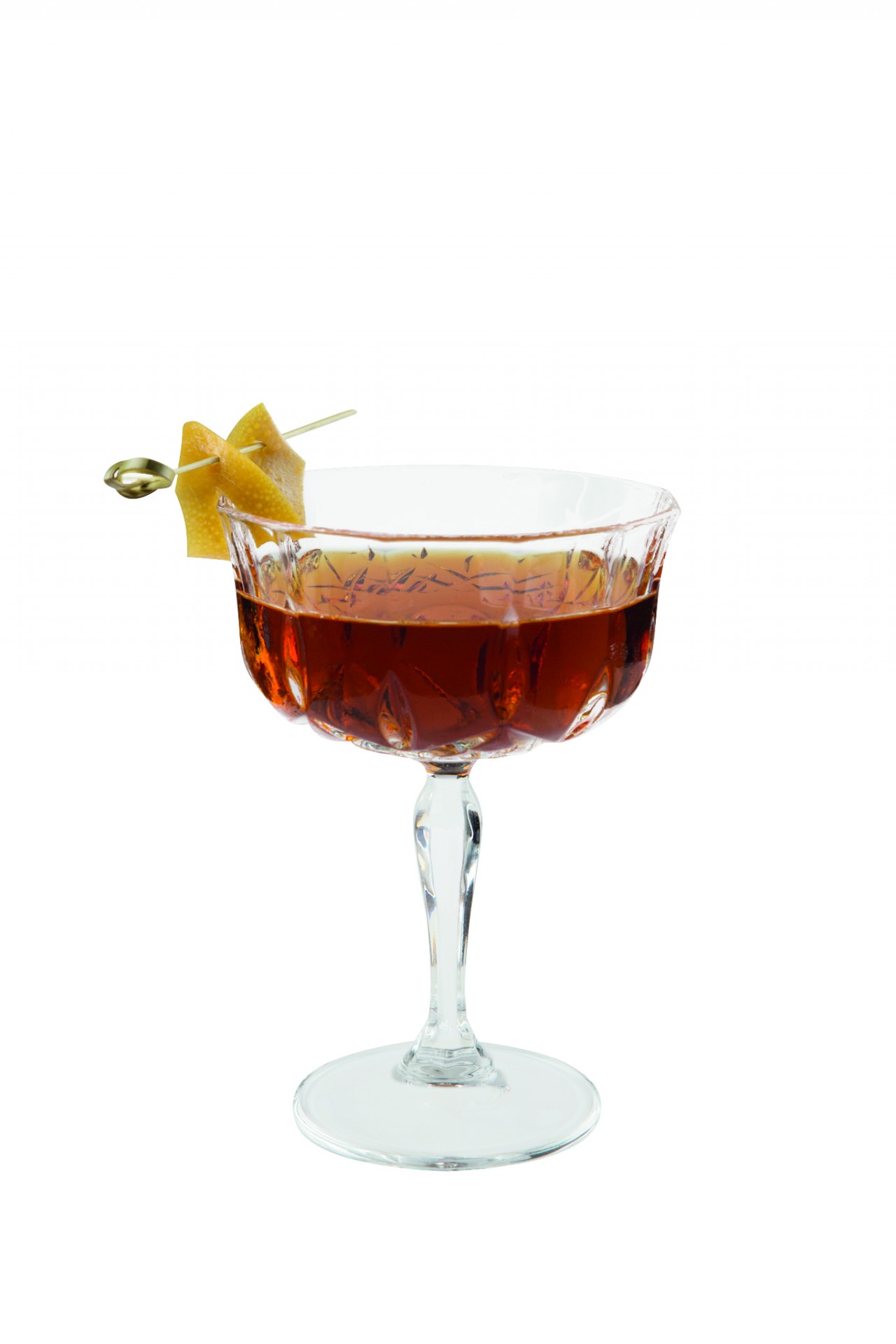 Toasting to your good health and a merry time, the Vienna Blog and Pernod Ricard Austria wish you happy holidays!
Slainte