Last Updated on July 29, 2022 by gregor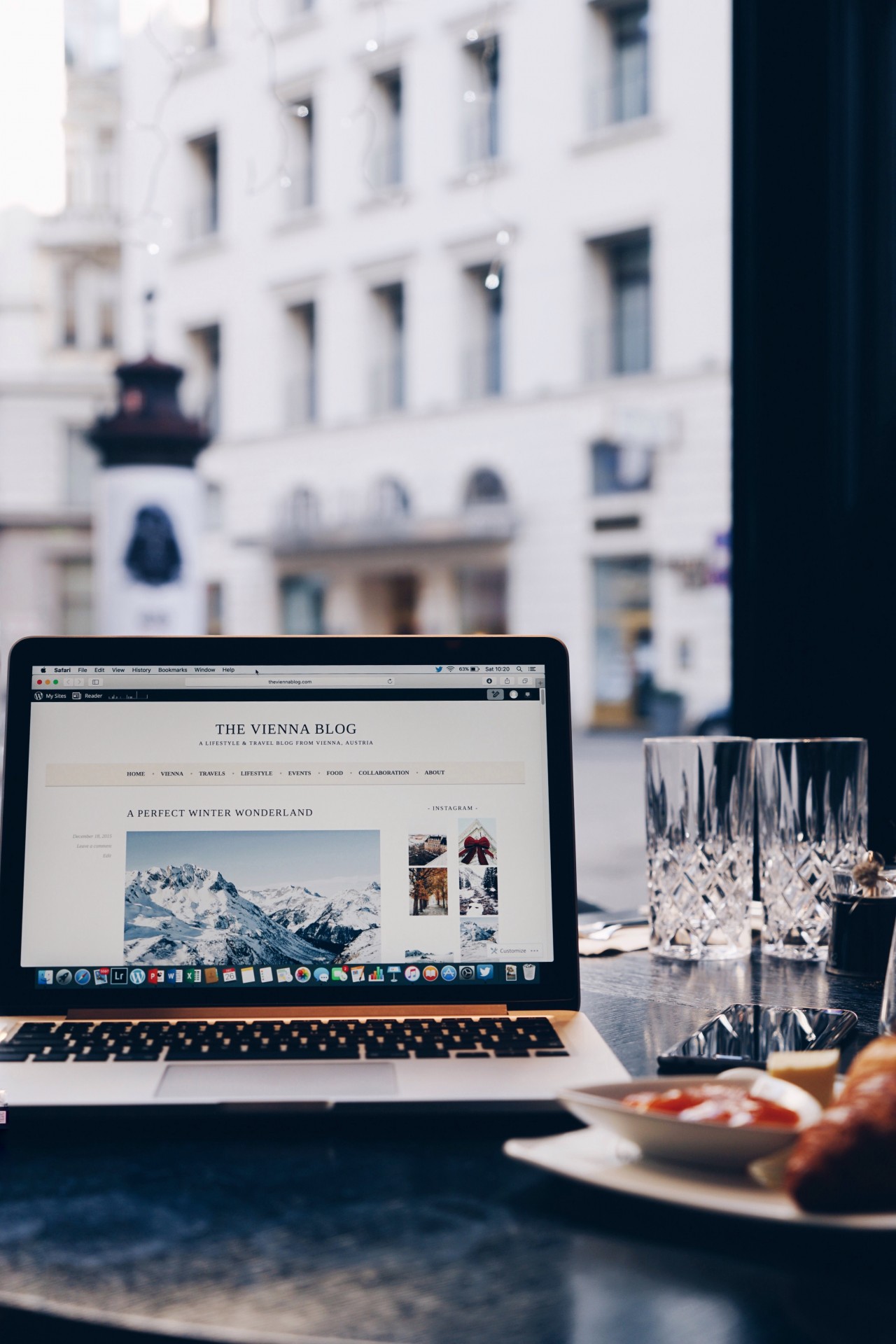 I do often get questions about what equipment I use for my photography and blogging. It is time for me to share what I use and my personal recommendations for you in this blog post
During the last years I have tried out so many gear just curious what works best for me during my travels and photowalks through the city of Vienna. I usually carry way to much in my bag just to be very sure I do not miss any opportunity for making THE shot in Vienna or abroad or being in the mood and inspiration of writing THE perfect blog post, or simply run of out of smartphone battery cause I have left my mobile charger at home. So it's always a balance and challenge what to carry with me and what to leave home in Vienna, always…
What is the right gear, how do I choose what equipment is the best for me… well not easy to explain but it is a constant process for me. Yes honestly I am always driven by news and innovations but on the other hand does a new, better equipment really drive value to you, my clients and me? Does it make a difference? Sometimes yes but in most cases to be honest not …or not as much as I was thinking of before the purchase. As I travel a lot I love portability and the equipment needs to be relatively light and easy to carry with me. Too heavy equipment makes me not using it in the long run.
What is in my bag now?
Smartphone & photo editing Apps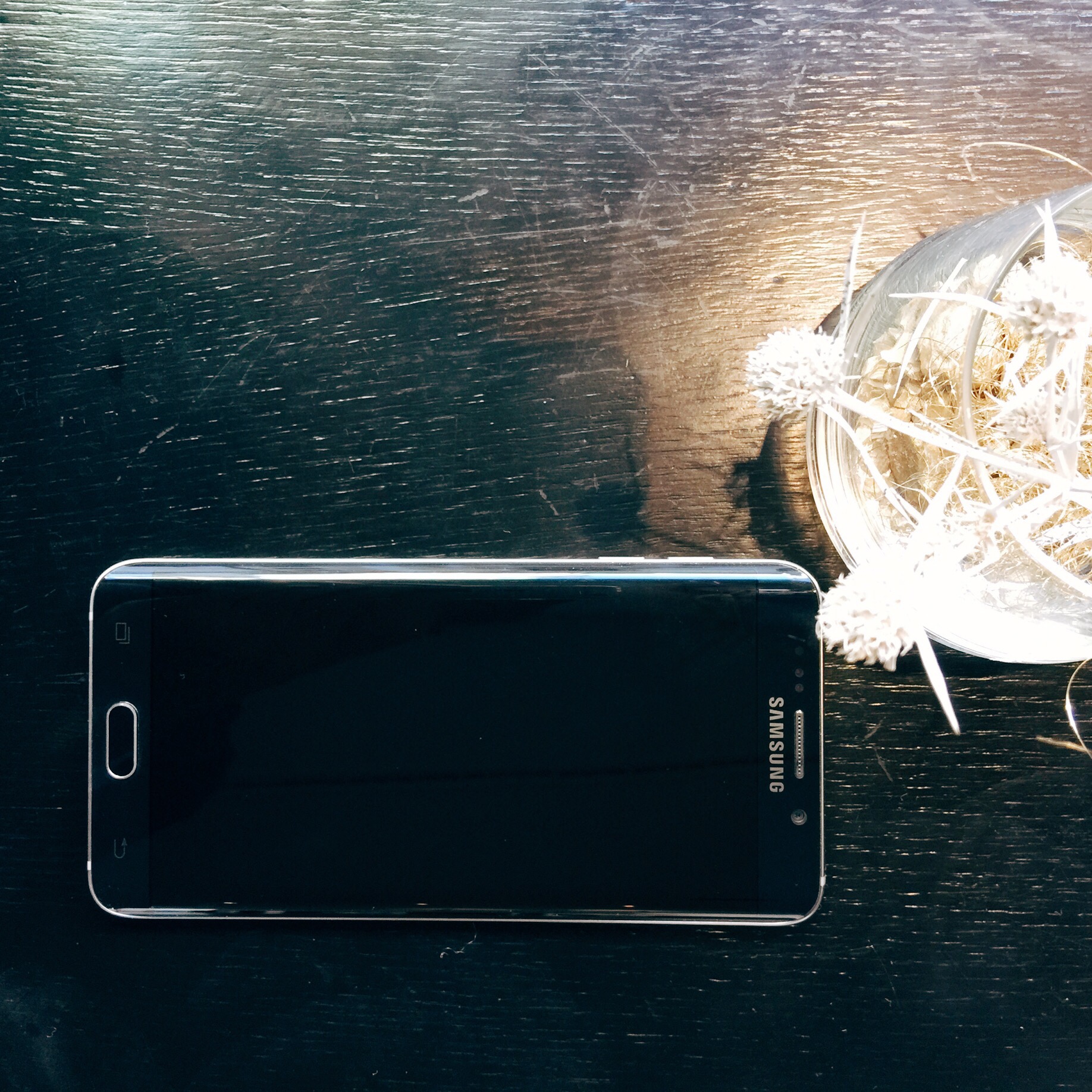 I use a Samsung Galaxy S6 Edge Plus. Though it is not a small device, but rather a phablet (mix of smartphone and tablet) it's perfect for me. I love the big bright screen which gives me enough space to have nearly all important Apps on the home screen. Especially for photography, the editing of pictures is much easier on big screens for me. The camera offers 16 Megapixels which is a quite high resolution for a smartphone camera. Two things I love the most are the superb Low Light performance ..for a smartphone, it is really stunning …and the different Cameras Modes especially the  "Pro Mode" give me a lot of flexibility to change settings for photography, exactly how I want it. For editing my photos I use several photo editing Apps on my smartphone.  I mostly use Google  Snapseed (free) and  VSCOCam for giving the pictures the specific analog film look with filters. The VSCOCam App is also free of charge with some filters for free. If  you want you can purchase in the App additional  filter packs , for a small amount appx 1-3 Euros) Depending on the photo  I prefer the  VSCO filters A4, HB1, M5, and S2. If I post on  Instagram Page  I use do additionally sharpen and brighten the picture, but just a bit (10-15%).
Digital Camera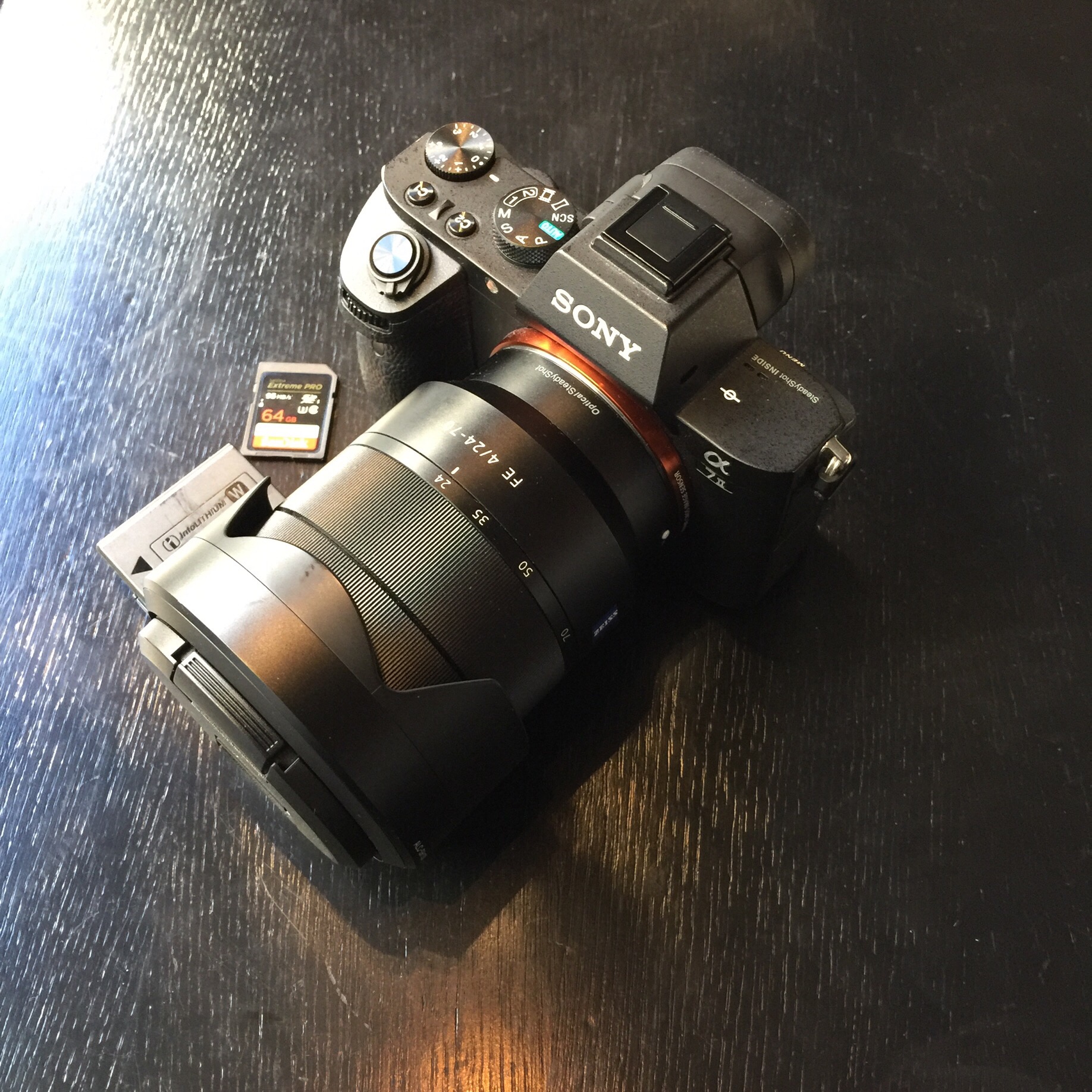 I currently use a Sony Alpha A7 Mark II. It is a Mirror less Digital camera. The Sony has a full frame censor so it offers very good quality, especially in Low Light conditions. In combination with a Carl Zeiss Zoom (24 to 70mm) you get crystal clear pictures and the Sony camera is still portable enough to carry it around for several hours without any (neck) problems. In my bag, I carry always a second Sony battery and three 32GB SDRAM cards.
Notebook & Software for Blogging & photography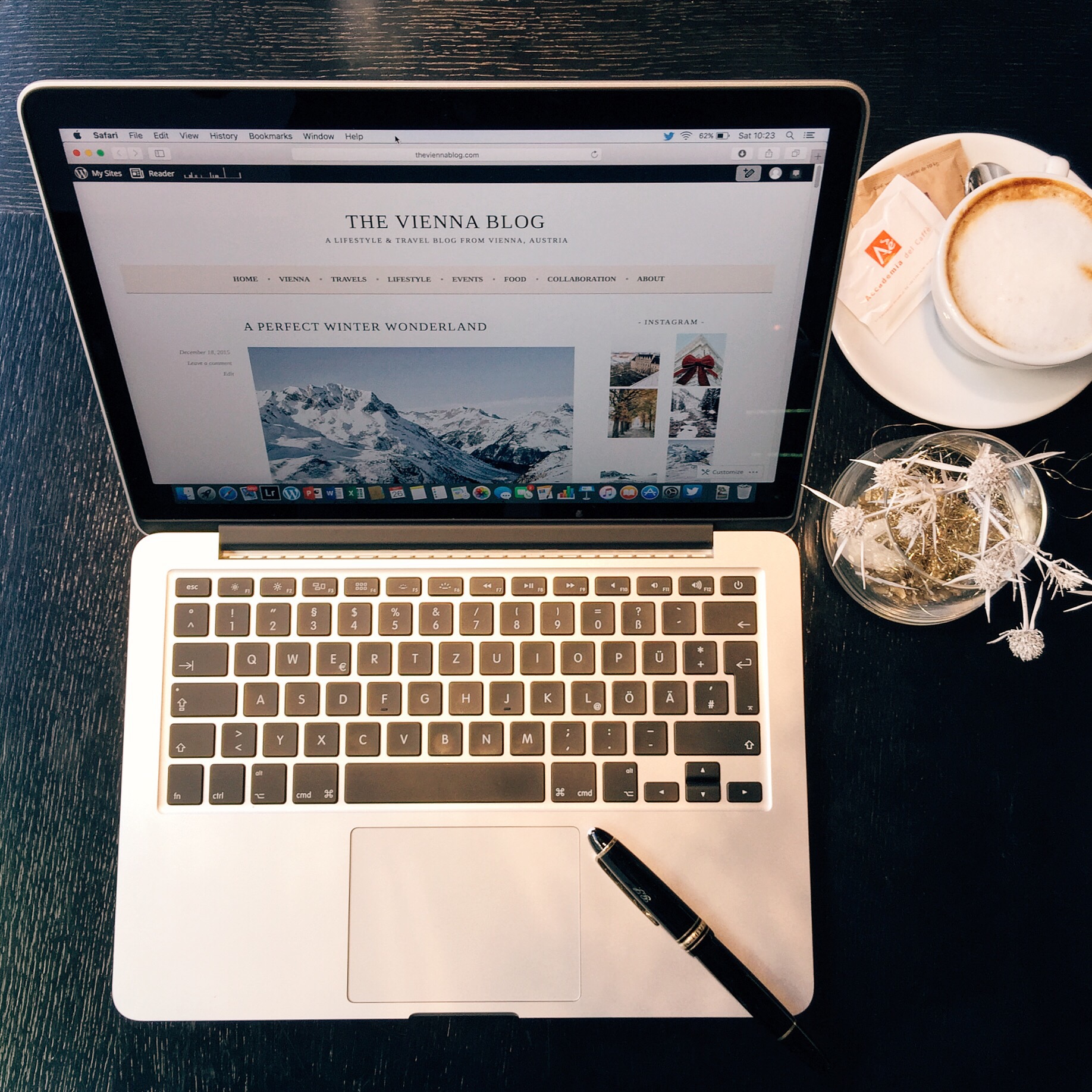 I used to work for several years on a Windows notebook and recently switched to an Apple  MacBook Pro for blogging and photograph editing. My Mac has a 13,3inch Retina screen. The notebook is portable enough to carry around and offers you more than enough performance for Photo editing using Adobe Lightroom 6 CC.  For blogging, I use the WordPress platform, hosted by WordPress itself. There is also a possibility to use other WordPress.org and switch to another poster but at the current stage, I am quite happy with the performance and security it offers.  I never had any performance issues or my Blog has been hacked.
Notebook and stylus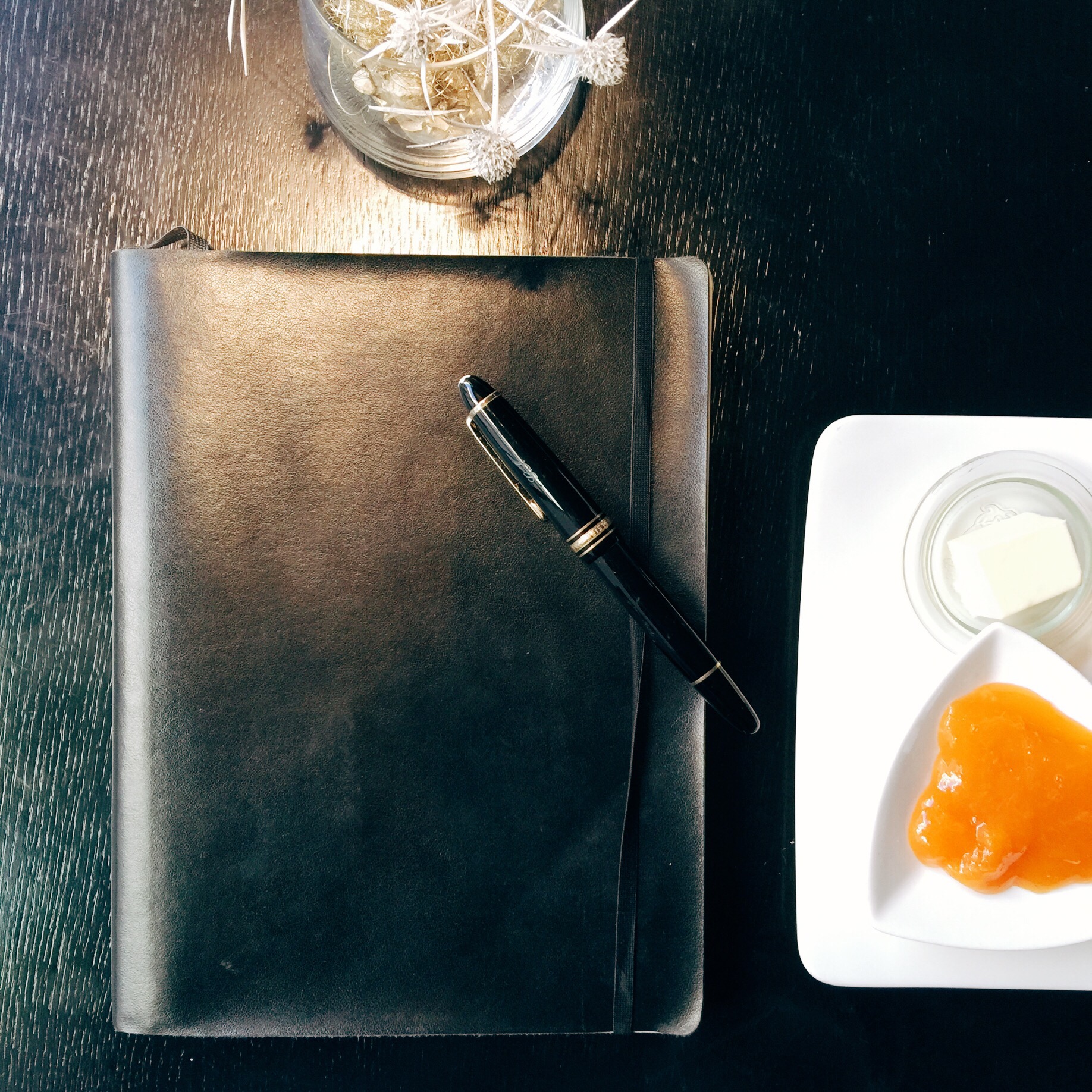 I always carry a Moleskine with me for taking notes. It is to fast capture ideas and write down spontaneous inspirations. Also if I have great conversations I ask if I can take handwritten notes, it's for me more personal and the person I talk to can actually see what I write down. Some use their smartphones or Notebook, I prefer to do it handwritten.
Bag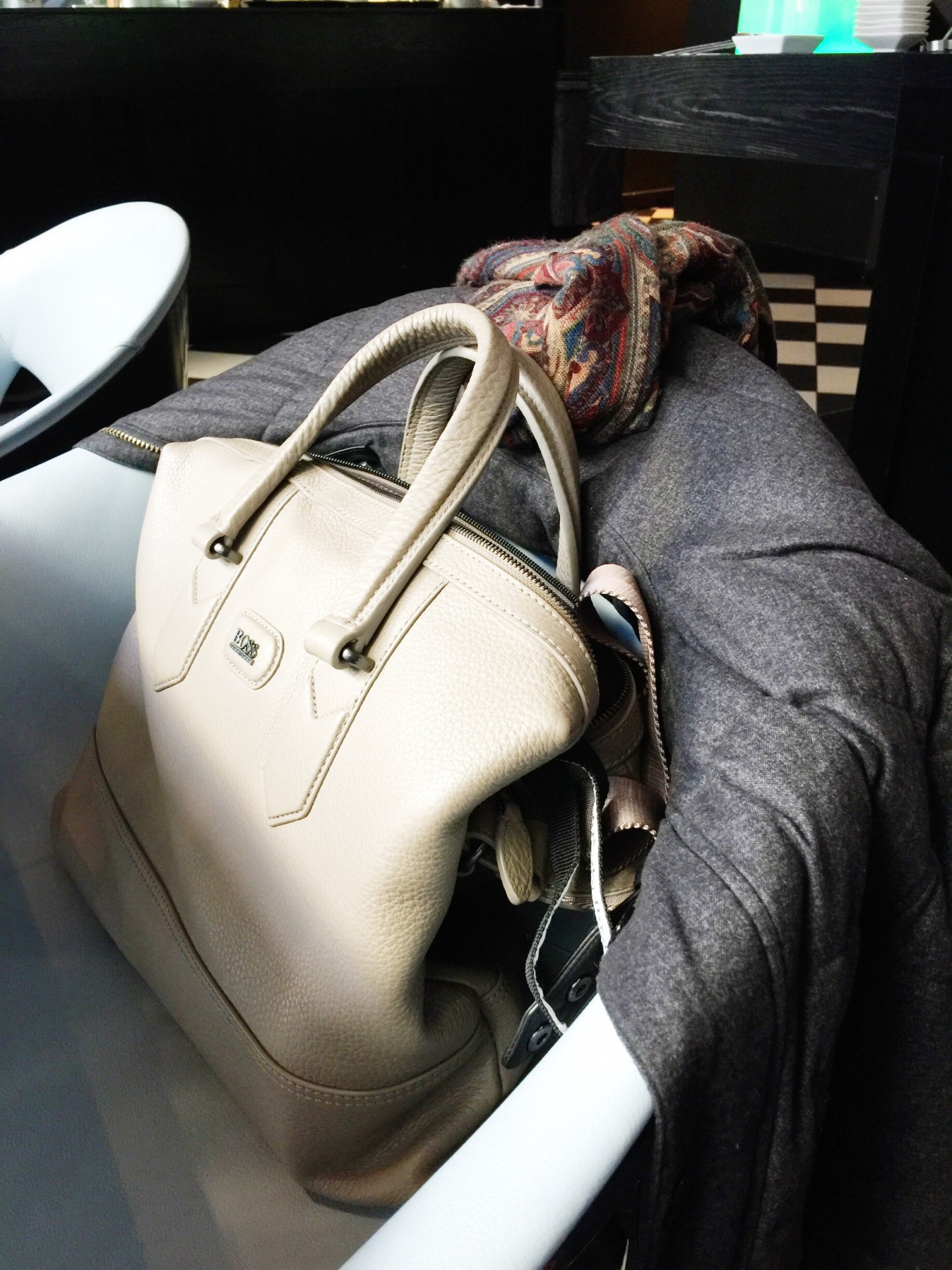 I use a HugoBoss work-bag model Magnusy It's big enough to carry a lot of equipment and still has a stylish look. I am not a fan of dedicated photo rucksacks, to be honest, yes it offers you the best protection but I have not seen any model which I like, and second it is pretty obvious that the photo bags are a perfect target for thieves.
Recommendations for you
Now, what can I recommend as the best equipment? There are definitely some hints I can share. First is the process of deciding what to buy.
For choosing your photography equipment  I would highly recommend leveraging as many as possible information sources. Look for photography Online test portals. I prefer the www.dpreview.com page as it offers extensive testing of products combined with user discussion forums. In addition, I look at the YouTube Channels of photographers and check their test videos and reviews. I subscribed to my favorite DIGITALREV.TV , B&H, and Chelsea&Tony.  Last but not least ask friends about their camera recommendations, some photography shops let you even rent cameras for a day so you can familiarise yourself with the equipment of desire.
For notebooks, it is simply a matter of personal preference. The main decision to make is if you like to be part of the Apple family and leverage their portfolio or more tend to use the Microsoft Windows world. In the Windows world, you can choose between several notebook manufacturers. If you travel a lot of portability should be a key criterion, for the hard drive I would go for a minimum of 256GB of space preferably 512GB. Although there are several possibilities to use external Harddrives you definitely don't want to run out of disk space on your internal hard drive, believe me, it's a pain in the neck for the cleaning activities, for me at least. Screen size is a tricky one, as portability and large size are always a trade-off. A good compromise would be between 12 to 13,3 inches still large enough to do some reasonable blogging and picture editing and not too big and fit in your travel bag. If 13,3inch is still too small for long blogging or photo editing sessions I use an external 24inch Monitor at home which offers me the best-working conditions.
The same applies to smartphones, it's a matter of personal preference to choose the Android or iPhones platforms. Both platforms offer you nearly the same Apps to download and the user experience is getting more and more similar. Android has a little edge as you can choose many mobile devices from different brands. So here is some flexibility possible if you like or need it. As said from the camera perspective I use Samsung Galaxy S6Edge+ which offers me all flexibility in the Pro-mode I want.
If you have further questions about the equipment do not hesitate to contact me. I am happy to share my experience.
Curious to know what photography and blogging equipment you use. What is in your bag? Let me know….