Last Updated on January 10, 2023 by gregor
If you're planning on visiting Vienna on a budget, then check out our ultimate guide on How to save money in Vienna. We've got you covered.
Vienna is full of amazing history, architecture, and music and you will fall in love with the place at first sight. On the other hand, there are parts of the city where you will get a more modern feel. This is one of the many reasons why Vienna is one of the most visited countries in Europe, and due to that, the prices visiting Vienna keep getting higher each year.
Check out this Travel guide on how to master Vienna on a budget and save money.
Visiting Vienna on a Budget. Here are the Top Things to do to save Money when visiting Vienna 
Walk along the Ringstrasse
The best way to get started is by taking a walk along the Ringstrasse. This is a ring road that is placed outside the city center. While walking on the route you will see the Vienna State Opera House, Imperial Palace, City Hall, and the Parliament.
Free Guided Tour
There is a free guided tour of the City Hall every Monday, Wednesday, and Friday. This starts at 1 pm and will help you get all the information you need to experience the place. If you visit during the Christmas season, you will be able to enjoy the traditional Christmas market and even a skating rink outside the Rathaus. Moreover, from July to August there is a free open-air cinema and many food and beverage stand, offering various cuisines.
Visit Vienna's Public Parks
Moreover, it is completely free to visit some of the many gorgeous Public parks, such as the Stadtpark (CLICK for more), and Burggaten.
Read more:
Vienna – Beautiful flowers Guide (CLICK)
Vienna – Photography Guide (CLICK)
Vienna – Public Parks in the City Center (CLICK)
Visit Schönbrunn Palace Garden Park
The entrance to the Schönbrunn Palace garden is absolutely free. However, you will have to pay a few euros to get into the Gloriette terrace and the maze.
Vienna – Schönbrunn Palace public park (CLICK)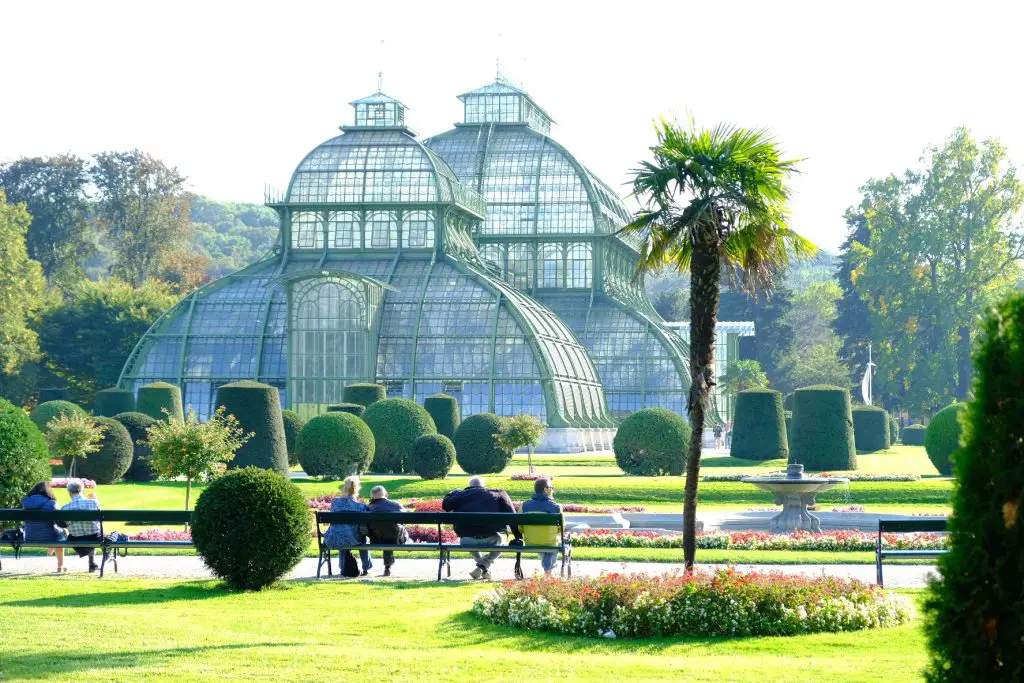 Head to the Donauinsel (Danube Island)
If you are in Vienna during the summer season and feel the need to cool off, then you can head to the Donauinsel.
The Danube island has a 42km Long Beach, that offers a range of cafes, bikes for hire, and even boat rides.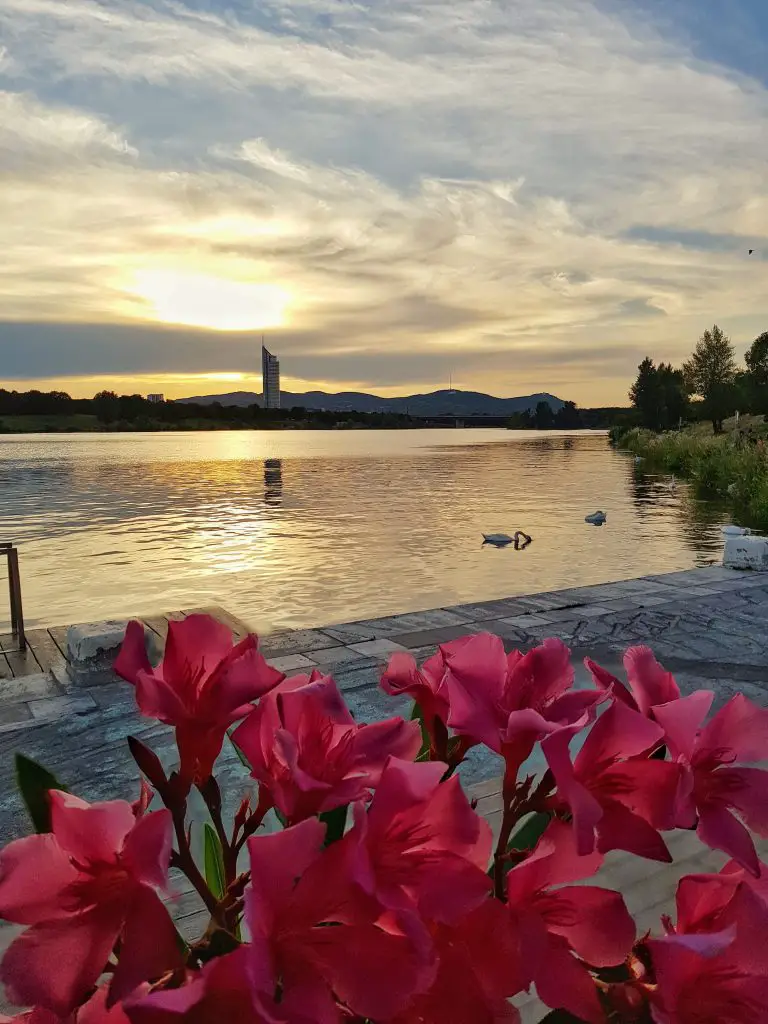 Liechtenstein Garden Palace Park
In the middle of Vienna, there is a stately garden palace, which is of outstanding interest to only a few tourists. The property with its extensive park can look back on a long history and houses one of the largest private collections in the world. https://www.palaisliechtenstein.com/
For more information, please read my Blog Post
1090 Wien
How to get there

U-Bahn:

 U4 Rossauer Lände

Tramway:

 D Bauernfeldplatz

Bus:

 40A Bauernfeldplatz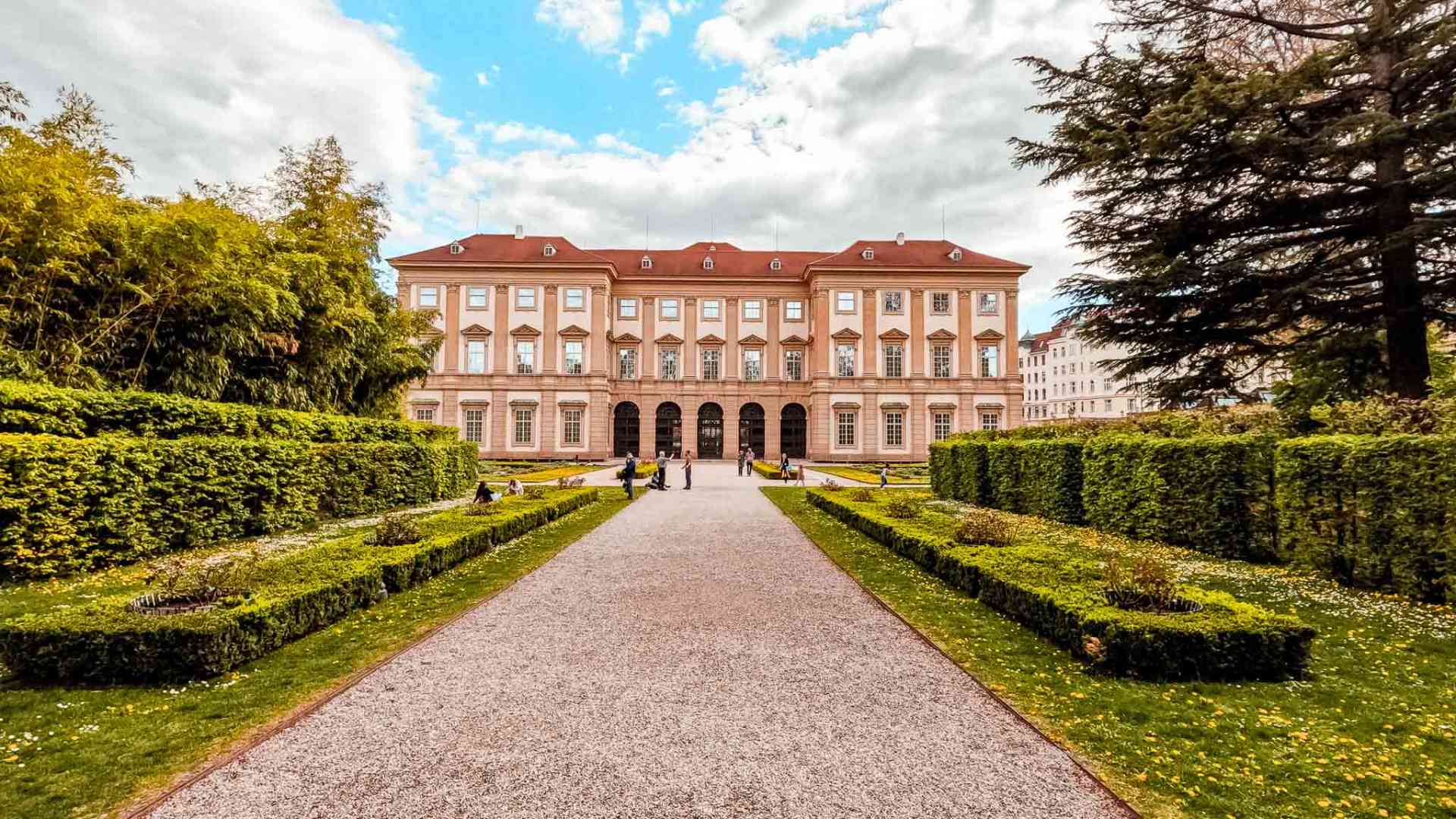 The Vienna Card
If you plan to visit some of the many historic city attractions, then the best way is to invest in a Vienna Card here online (CLICK). That will allow you unlimited public transport, and even a special discount on 210 museums, shops, restaurants, and sights. These cards offer various ranges:
For €17.00 you get a 24-hour Vienna Card.
For €25.00 you get a 48-hour Vienna Card.
For €29.00 you get a 72-hour Vienna Card.
You can purchase the Vienna Card here online (CLICK)  or from the Tourist information center.
Galleries and Museums on a Budget
When it comes to galleries and museums, Vienna has a spectacular collection that will blow your mind away. For €17 you get a pass, and the cost will keep adding up as you visit more places. The best way to save money is by taking advantage of the Vienna Card (CLICK), where you can enjoy a 5% to 50% discount on various places. Furthermore, you can buy joint tickets for a number of museums, which will help you cut down on the full entry price. There are a number of deals you can pick from, allowing you to visit the places you would wish to see and save money at the same time.
The best part is that many of the museums in Vienna have discontinued their entry tickets on various days, or timings. For instance, the Wien Museum is free for anyone who is under 19 years old and free for all every first Sunday of the month. Moreover, there is an Evening Art program, where some of the museums stay open later than usual on some days. This is when they offer a discount entry price. Additionally, the Museum of Applied Arts offers free entry every Tuesday from 6 pm to 10 pm, and the Museum of /modernist art offers a reduced price on Thursday from 6 pm to 9 pm (This includes a tour). The house of Music also offers half price on a daily basis from 8 pm to 9:30 pm.
Best 12 museums in Vienna (CLICK)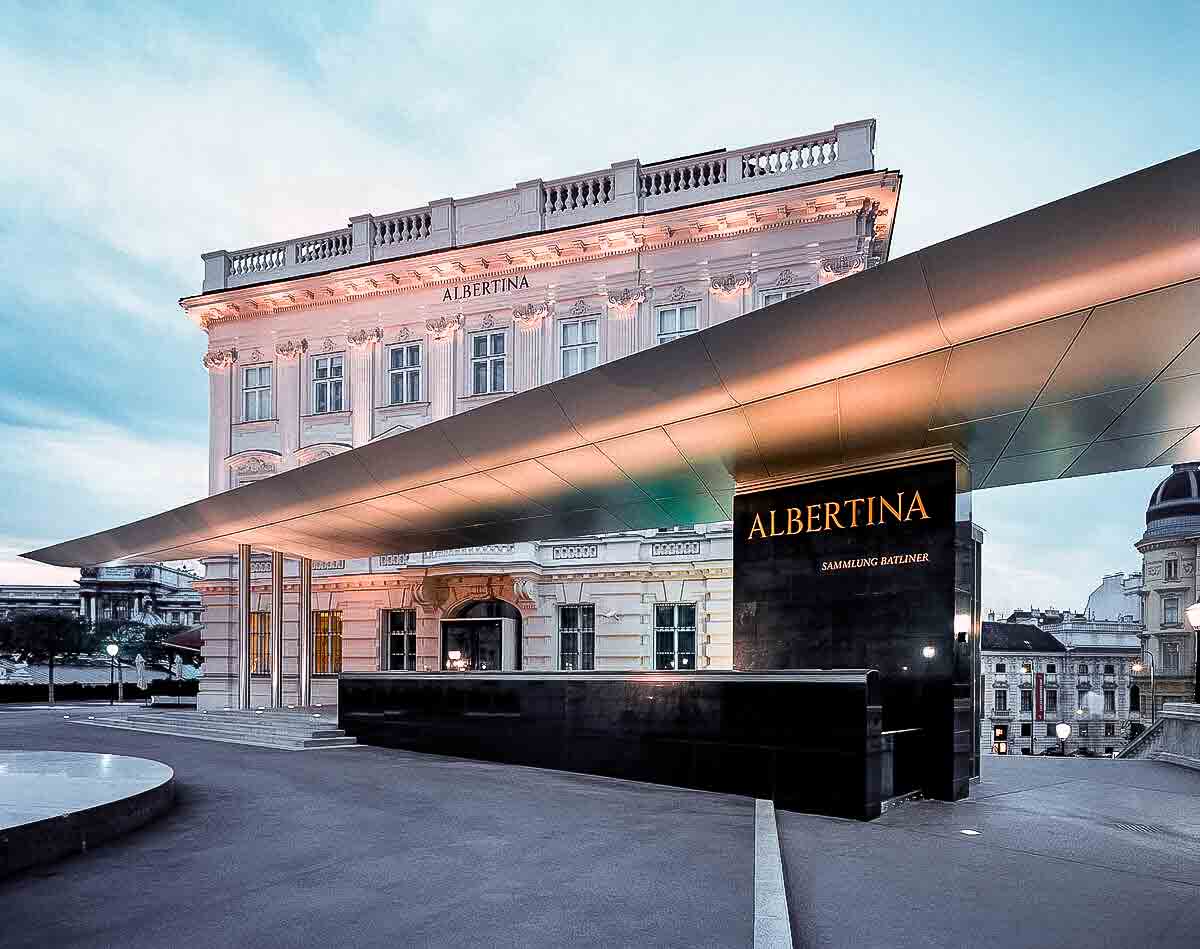 Best City Views
One of the best views you can enjoy in Vienna is from the South Tower of St Stephen's Cathedral. It is 137 meters high and offers a great view of the beautiful city.
The entry is completely free, but you will have to climb 343 stairs to get to the top. There you will be required to pay €5 for adults. Day and night, you can have a cocktail or an excellent meal at the Sky Bar Restaurant, while enjoying the view over the Cathedral.
If you go towards the northern side of the Danube, you will find the Danube tower, which is the tallest structure in Austria. It measures about 252 meters, and there is a spectacular revolving restaurant on the top. Furthermore, some of the best views of Vienna are from the hills surrounding the city. There are a number of places that can be reached by a short bus ride which makes for a great way to spend the day.
Book your tickets here: Secrets of the St. Stephan's Cathedral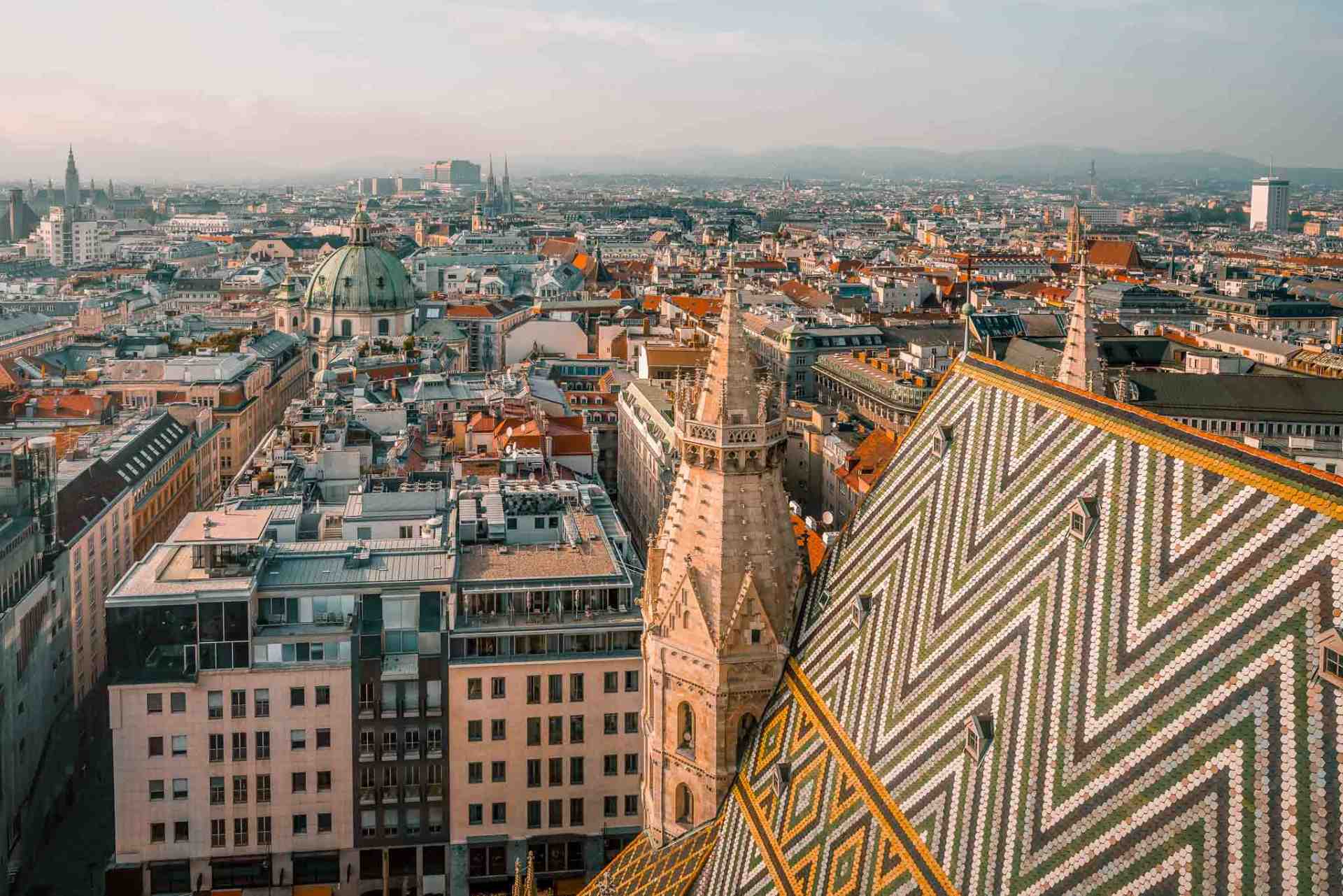 Entertainment in Vienna on a Budget
Vienna is the city of Music, and the tickets to the leading opera houses are not only sold months in advance, but they will cost you a great deal. However, you can score a bargain offer if you don't mind standing during the entire performance. These standing tickers go on sale 80 minutes before the performance, and the price varies based on the location. If you get to the State Opera House early enough, you will be able to get the best possible deal. Keep in mind that one person can only buy one ticket, so you will all need to stand in line. However, you also score standing tickets for Burgtheater, and Volkstheater online.
Spanish Riding School – Performance of the Lipizzans
The Spanish riding school is another pricey attraction, where main seats cost from €50 to €217 per person. However, you can get standing room tickets from €25–€37 which can be booked in advance.  Furthermore, you can watch these mesmerizing horses during their morning performance routine from 10am–12pm €15. During the summer season, there is a Piper Meets Vienna show that features young horses that offer performance, which costs about €12–€45.
Book your ticket here: Performance Of The Lipizzans At Spanish Riding School
*) Be impressed by the performance of the famous Lipizzaner in a breathtaking location, the baroque Winter Riding School. The unique atmosphere of this place and the accompanying classic Viennese music will make this experience unforgettable.
Dining and Drinking
Restaurants and cafes that are located in the center of the city are mostly expensive. So if you are looking to save some cash, then have your main meal during lunch hours. As most restaurants offer cheaper main courses, ordeals of two to three-course meals under €10. Another way to save money on dining and drinking is by visiting student hotspots, where you will always find attractive deals. If you wish to eat at your apartment, or outside, then you can head to the Naschmarkt which offers more than 120 stalls selling food and drinks. (Open on Monday–Friday from 6am–7.30pm and Saturday from 6am–5pm).
However, it would be a shame to leave Vienna without visiting one of the traditional cafes, that offer coffee and Sacher torte. Try to stay away from well-known cafes, as they can be expensive. If you want to get the most out of your trip, then get a table at one of the free music performance cafes. Such as the Schwarzenberg on Thursday and Friday from 7:30 am to 11 pm, and Saturday and Sunday from 5 pm to 8:30 pm. The Cafe Weimar offers live music from Monday to Saturday till 7:30 am, and on Sunday afternoon. Lastly, the 1950s Cafe Prückel offers live music on Monday, Wednesday, and Friday from 7 pm to 10 pm.
Read more:
Vienna Ultimate 10 Viennese food to taste (CLICK)
Best Coffeehouses in the City Center of Vienna (CLICK)
Getting Around in Vienna
When you land you can get a discount City Airport Train (CAT), or the Airport Lines bus using a Vienna Card here online (CLICK). However, the cheapest way to get into town is on the S-Bahn Train. It will cost you €4.40 and take about 25 minutes from the airport to the Wien Mitte Station. Here you will find underground connections all around town, so you can get to your hotel/apartment/hostel/etc.. On the other hand, when you are traveling within Vienna, you can use the Vienna Card to get unlimited rides on the trams, underground, and buses. Another option is a travel pass, that last for a specific period, and the cost varies with time.
There are a number of companies that offer cheap boat trips on the Danube coast, so if you are traveling to another city nearby; you can easily catch a cruise. There are many offers based on the city you wish to travel to, so pick your pass carefully.
What to see in Vienna in ONE Day? 1 Day Itinerary
Please have a look at my blog post with all the detailed information
ONE DAY IN VIENNA I THE PERFECT 1 DAY ITINERARY
What to See in Vienna? Top Lists
TheViennaBlog has thoroughly studied all the attractions but also hidden secrets to uncover in Vienna. (Click the Links below to get to the information)
Here is the Vienna Ultimate Top 50 Bucket List
Here is the Best of Vienna in 4 hours
Here is the Best of Vienna in 4 hours (Summer Edition)
Here are the Best 5 things to do in Vienna the most liveable city in the world
Here are the Vienna Old Streets in Historic Center
Here is the Spittelberg Village in Vienna
Disclosure: This article contains affiliate links