Last Updated on May 16, 2020 by gregor
Top Tips to Host a Successful Whiskey Tasting Party
Whiskey tasting with friends is good fun and presents the ideal opportunity to sample different blends of whiskies.
In our guide, we provide you with the top tips for hosting a successful Whisky Tasting party so that it becomes a wonderful and exciting experience.
Perfect Planning
An intimate whiskey tasting may only include guests, who are specifically there for the tasting, while a larger party may include significant others and non-whiskey drinkers.
Offer 3-5 whiskeys for a small tasting and 5-8 whiskeys for a larger one. Anything exceeding these numbers your guests may lose interest or start feeling tipsy.
Finally, consider the food and beverages that you serve to complement the tasting. The simple finger foods served in buffet form (mainly prepared, cold and for self-service) and already poured, bottled or canned drinks are best suited if you want the whiskey to take center stage.
Sending the invitation through email or Facebook or any other social media platforms is fine, but a handwritten invitation adds a personal touch and air of elegance to the event.
Perfect Preparation
The following tips should help you have an entertaining, educational, and overall successful tasting evening with guests.
Use nosing glasses for the tasting
In order to properly enjoy a high-quality whiskey with all flavors and facets, the use of special nosing glasses is highly recommended. They have a bulbous shape and are narrow towards the top – almost pear-shaped. This design allows the flavors of the whiskey to collect particularly well and it is easier to identify and assign them when tasting.
Have a water carafe handy
Top Tip: Coffee Grounds.
Just like water is a great way to cleanse the palate, so is sniffing fresh coffee beans between drams. This is a sure-fire way to really take in each whiskey and differentiate the flavor profiles and aromas.
A trip to Scotland
You can choose to present the whiskey series of a specific company. This would isolate certain features of the whiskey, such as distillery and region, allowing specifics related to taste to emerge more strongly. One such company with an impressive whiskey series is Pernod Ricard  and as unabashed fans of the brand, we have the pleasure to present you with a selection:
LINK to Chivas Regal Whisky http://www.pernod-ricard-austria.com/marken/chivas_regal/
We had the opportunity to visit the home of Chivas Regal Whisky in Scotland.
Please have a look at our Blog to explore:
https://www.theviennablog.com/2017/07/28/exploring-the-home-of-chivas-regal-whisky-in-scotland/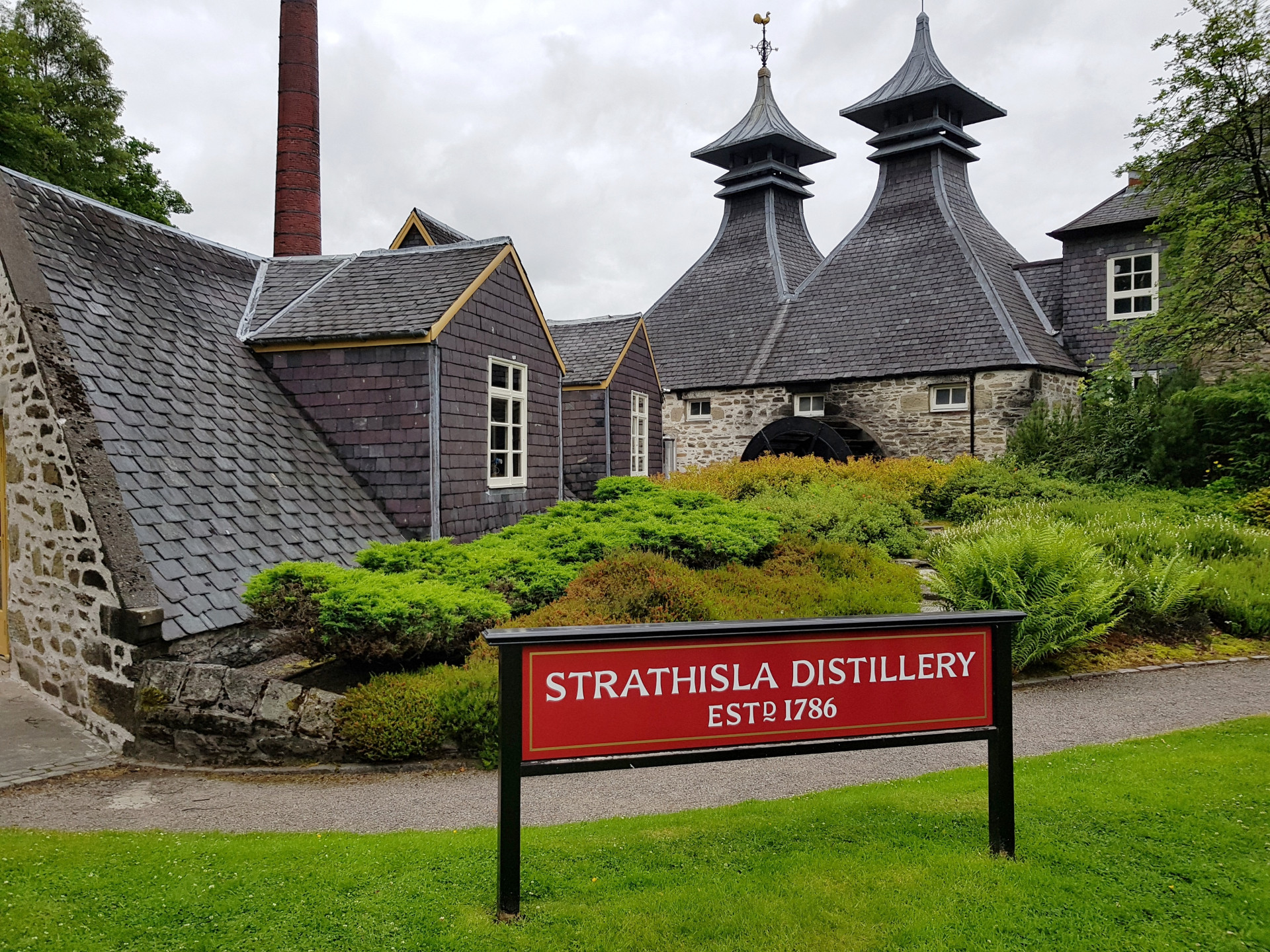 The way you drink whiskey makes a big difference in how you enjoy yourself. Perhaps you have never been to a whiskey tasting and nobody has ever explained how to taste a whiskey. Or maybe you already know all of this, but you are still looking forward to a refresher. Either way this article is for you
Please have a look at our Blog Top thing so to know about tasting whisky:
https://www.theviennablog.com/2017/09/03/top-things-know-tasting-whisky/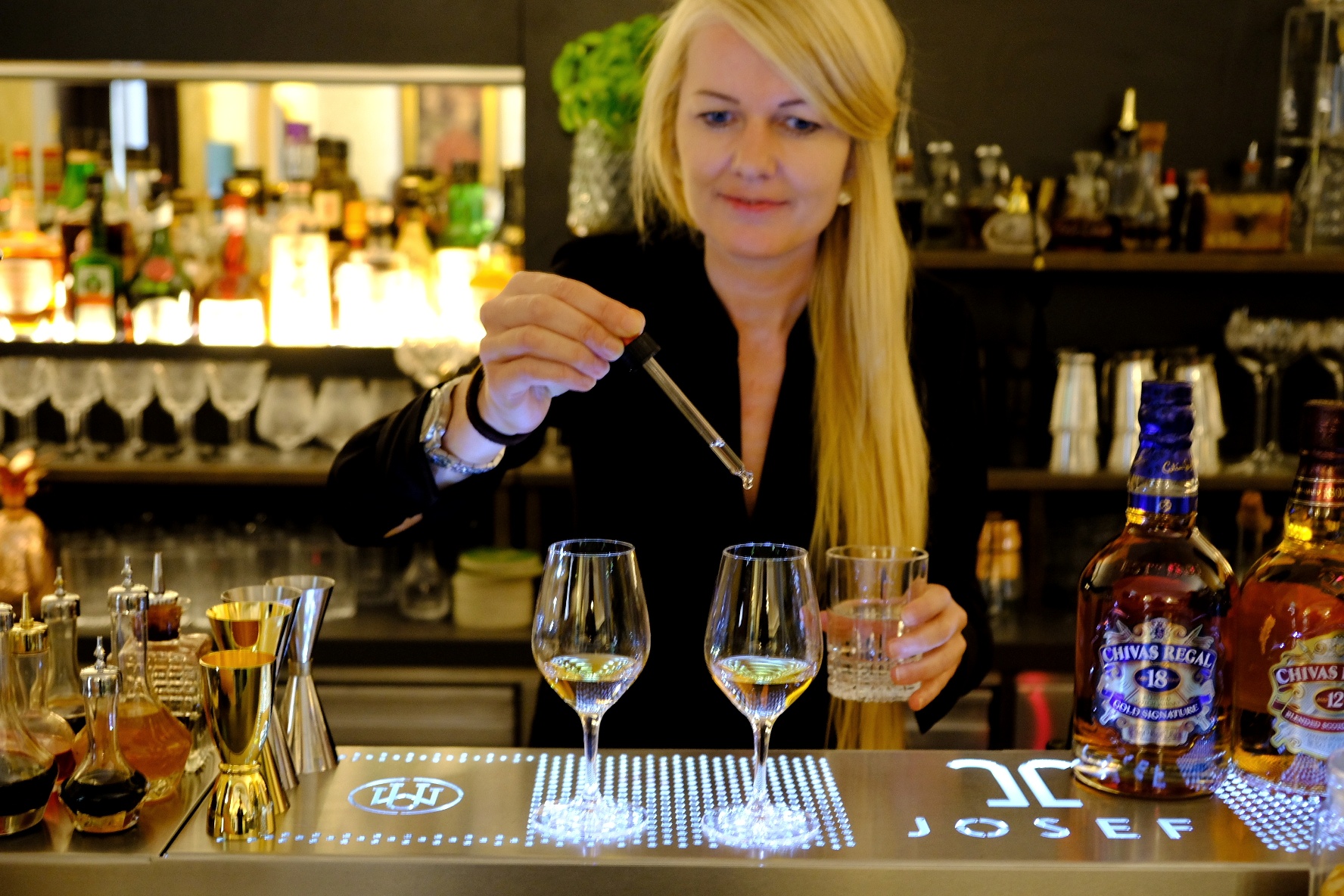 Perfect Tasting – The order of the tasting samples is very important
At the beginning of your tasting, choose the whiskeys, which are only light, floral, sweet and fruity;
Follow this with the more powerful drops, which offer strong hints of wood, spices and sherry;
Afterwards, the whiskey with an alcohol content greater than 46% vol and the cask strength fillings (sometimes up to 60% vol);
At the end, the peated whiskeys. The peatier, the better towards the end. The peatiest should have the distinction of ending the event.
In wonderful cooperation with Pernod Ricard Austria