Last Updated on June 23, 2022 by gregor
When in Vienna, you have to experience the Viennese way. However, the real question here is what the Viennese do, and how you too can enjoy the top authentic Viennese experiences. 
Keep reading to find out how, as we are here to offer you a full detailed view of how the locals live, and how you too can enjoy your trip to the fullest. For those of you who have experience based in the old Vienna, we have a surprise for you as well. These top authentic experiences we are offering are not just about the old ways of Vienna, but they include some of the new things the locals have shifted towards. Offering you a complete guide from start to finish. 
The Top Authentic Viennese Experiences you must Enjoy when in Vienna, Austria
Cup of Viennese Coffee in a Traditional Viennese Coffee House
One of the most basic, yet delicious experiences is to take on a cup of coffee. The craze and concentration go to a point where their coffee culture is recognized by UNESCO. While you may be thinking you have to find the best coffee place in town. However, you will be pleasantly surprised to know that even fast-food chains such as McDonald's offer great coffee.
Fortunately, you do not have to take on fast food, coffee is the only option, as there are endless coffee houses all around Vienna. They do not only offer exceptional coffee, and treats – but you will find them the perfect place to debate politics, philosophies, and any other topic that might interest you. Once you start to get along with the locals, you will find yourself sitting at the coffee hours for hours to come. 
Book here your Tour: Guided Viennese Coffee-House Tour
Keep in mind that there are two types of coffee houses in Vienna, some are completely traditional with marble tabletops, upholstered sofas, and people working on their laptops in the corners. On the other hand, there are modern coffee houses that are hustling and bustling with people that keep the conversation going. 
Finally, offering you both places so you can choose one that works best for your mood. A place where you can simply enjoy to your fullest while sipping on some of the best coffee you could ever have. 
Slice of Viennese Cake
Once you have had a sip of some Viennese coffee, it's time to taste the cake. Remember, there are a few things Viennese are known for, and one of them is their special cake. These cakes are a work of art, and every bite will have you wanting more. It will be completely normal for you to order a cake for breakfast, so don't hold back and enjoy a slice or two. 
One of the best things the city has to offer can easily be found in most coffee houses. Some coffee houses go the extra mile and offer delicious cakes that are made by their own patisserie. Meaning, that there is no reason why you should pass over a slice of cake when offered. 
Moreover, if you are just looking for a place that focuses on cakes, then you can visit a more cake-oriented cafe, but don't worry they serve coffee as well. The only difference they have a coffee house is that their main focus is cake, and serving different types of cakes and other desserts. 
Book here your Tour: Guided Viennese Coffee-House Tour
*) Experience Viennese coffee-house culture. In a cozy and comfortable environment, you'll learn the art of coffee making from roasting the beans to different serving options.
Sachertorte
Unfortunately, if you are not a cake person we would still recommend you have a taste of the Sachertorte. A classic Viennese chocolate cake that was invented back in 1832. There are endless places that serve the cake, but only two places offer the classic version. These are the coffee shop at the Hotel Sacher, and Demel confectioners and cafe.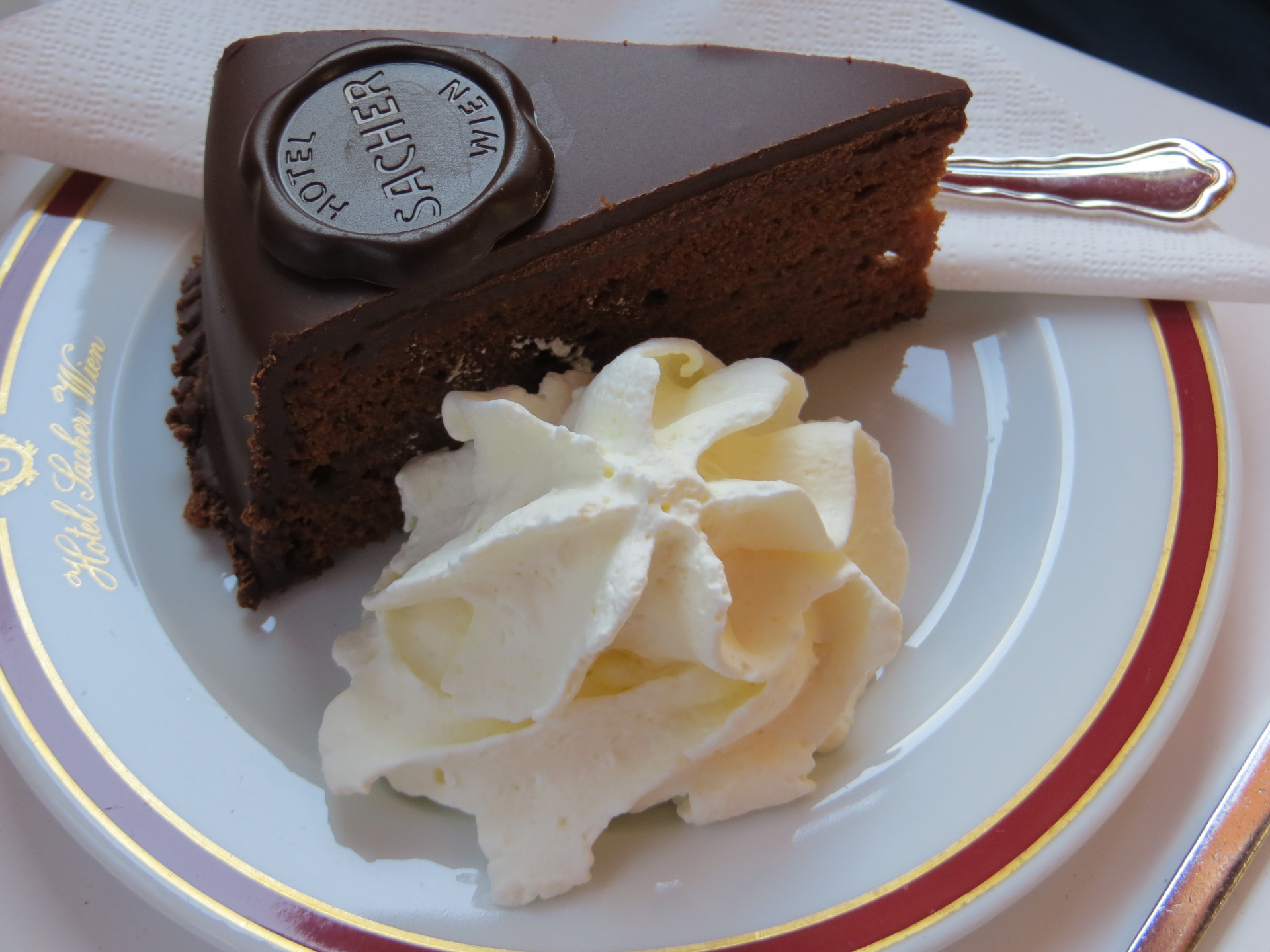 Classic Concert in Vienna 
Now that you have had your fair share of coffee and cake, it's time to indulge in some classic music. Vienna is known as the classical music capital, and it will be a great shame to miss out on the experience. Especially, when it was home to some of the most exceptional musicians such as Beethoven, Haydn, Mozart, Mahler, Strauss I & II, Schubert, Bruckner, Brahms, Lehar, and others. 
Their love and passion for classical music roots so deep, that it is considered to be an essential pillar of the community. Making it super easy and effortless for you to find a concert you will enjoy. However, some famous concerts are booked in advance, and you might have to plan your intentions in advance. 
Book your Ticket here: Vienna Mozart Concert at the Golden Hall
*) See a concert at one of Vienna's finest concert halls and listen to magical works by Mozart and Strauss. Performed by the Vienna Mozart Orchestra in period costumes, venues include the landmark Golden Hall of the Musikverein.
Visit the Viennese Opera
Once you have indulged in a classic concert, it's time to take on an Opera. The State Opera House is one of the best places to spend your evening. It will cost you a little more than a cup of coffee, and a slice of cake. However, the experience it has to offer is completely phenomenal. One that you will carry with you for years to come. 
Vienna currently has three Opera Houses, each one offering a different show. So you can pick something you like, or choose one that matches your mood. While every single opera house is purely gorgeous. Building your mood to ensure you enjoy every second of your experience. 
Book here your Tour: Skip-the-Line Entry Ticket & Guided Tour
*) Take a glimpse behind the scenes of the world's largest repertoire theater with this combo skip-the-line entry ticket and guided tour of the Vienna State Opera.
Visit the Traditional Viennese Markets
It does not matter if you are not cooking on the trip, a visit to the market is a necessity you cannot pass! Think of Vienna as a unique melting pot. One that brings you people from different parts of the world, and with them, they bring something truly marvelous. 
Once you make your way to the market, you will see that the local market is in a total mood. A full-blown open-air market where you can find everything from baklava to tiger prawns. Additionally, the market is so huge that you will find many small restaurants, cafes, and shops included as well. Offering you a minimized experience of the city.
Vienna Naschmarkt
There a several Food markets in Vienna, but this is by far my favorite spot you must explore on the one day in Vienna itinerary. Probably due to the sheer amount of food on offer!
Naschmarkt is the most popular market in Vienna! And it's just a 10-minute walk from the Vienna Opera House. It offers all of the best foods and local products, including some that aren't found anywhere else in the city or even the country.
If you're searching for a low-cost, well-respected guided tour of Naschmarkt, go no further than the Naschmarkt Food Tasting Tour.
Otherwise, there is a full 4-hour food tasting tour of Vienna available here, which provides a more comprehensive understanding of Austrian cuisine. A coffee shop, a traditional market, a bakery, and an artisan chocolate shop are all on the itinerary. While sampling cheese, sausages, wine, and a variety of other Austrian goodies.
Exotic fruits, colorful food, cheese, and hummus, as well as a variety of local spices, abound in the market.
If you're visiting Vienna in a day, then you have to visit the Naschmarkt.
For more information, please read my blog post:
NASCHMARKT VIENNA GUIDE – MOST POPULAR VIENNESE FOOD MARKET(+VIDEO TOUR)
Eat a Wiener Schnitzel
Now that you are in the local mood, it's time to start eating like a local as well. Forget fancy restaurants and three-course meals. It is time to get down to business and start eating like the locals. Wiener schnitzel is not just a classic, it is a way of life. One that you can easily fall in love with, no matter where you are.
Tradition a Wiener Schnitzel is made using veal, but with the passage of time, it's now made using different types of meats as well. While almost every restaurant serves a wiener schnitzel, there are many that focus solely on serving one or a few different types of wiener schnitzel. To a point where you can choose from the type of meat, cooking technique, condiments, and even the side.
That does not mean you can just grab one anywhere, it's best to do your research beforehand and choose a place that matches your taste and budget. Make sure you can enjoy the most out of everything this world has to offer.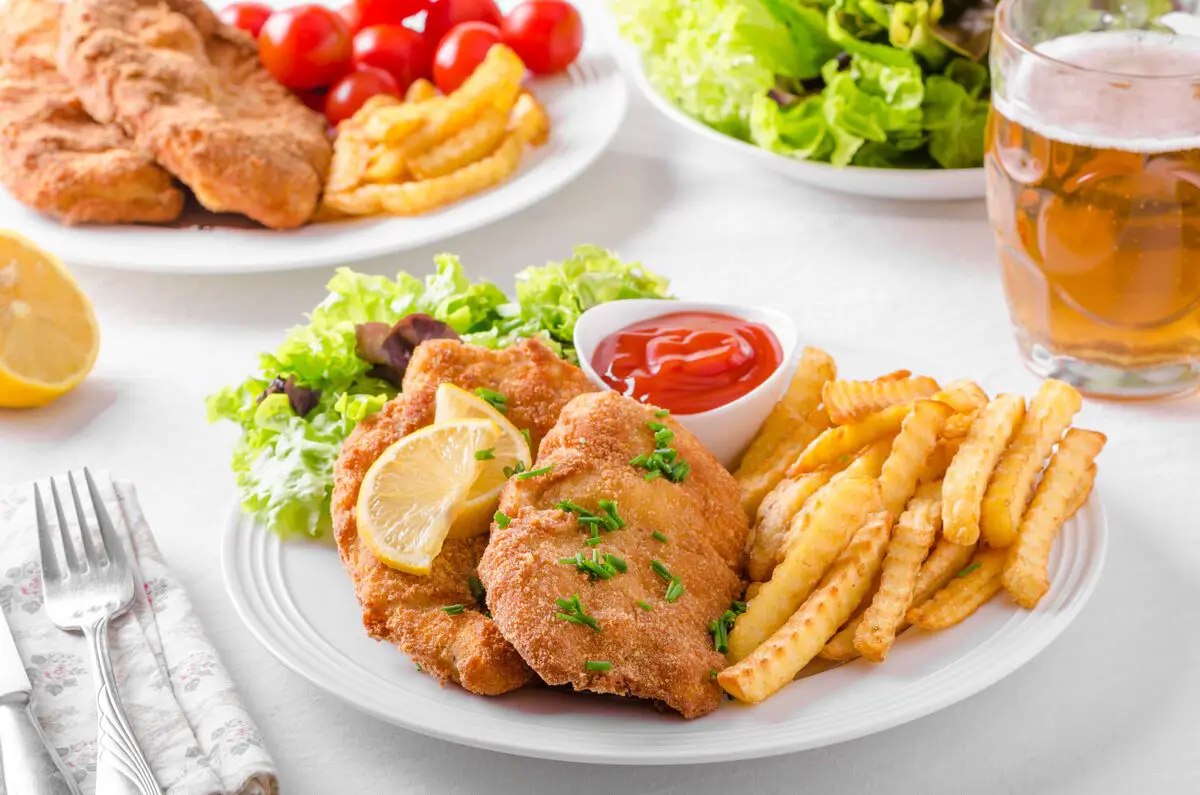 Viennese Ice Cream Screams
Once you have had a Wiener Schnitzel, it's time for some cold desert. While there are many choices to choose from. To ensure you get the best taste, we would suggest you choose an Italian run shop. 
The only way to enjoy it to the fullest is to take on some serious ice cream, not just another frozen milky flavor. Imagine the best thing the world has to offer and match it to the Italian Ice cream parlor. The most famous place in Vienna has to be Tichy, but you can even try something like Zanoni or RotenturmstraBe. Any one of them will offer you a freshly made scoop that will have you screaming inside. 
If you love ice cream, then you will truly enjoy the wide range of selections they have to offer. Each one is more delicious than the last, offering you a lasting taste that ensures you keep coming back for more. 
Enjoy the Viennese Public Parks
Vienna has many Public Parks. Most of them are located around the Ringstrasse. Watch this YouTube Video and see how wonderful these Viennese Public Parks are designed. Also wonderful blossoms and flowers all over around in springtime.
Enjoy the Free Things to do in Vienna
Once you have made your way through the list, you can truly claim that you have experienced Vienna.
As these top authentic Viennese experiences are the best out there and are designed to help you spend a few days as a local in the city.