Last Updated on October 6, 2016 by gregor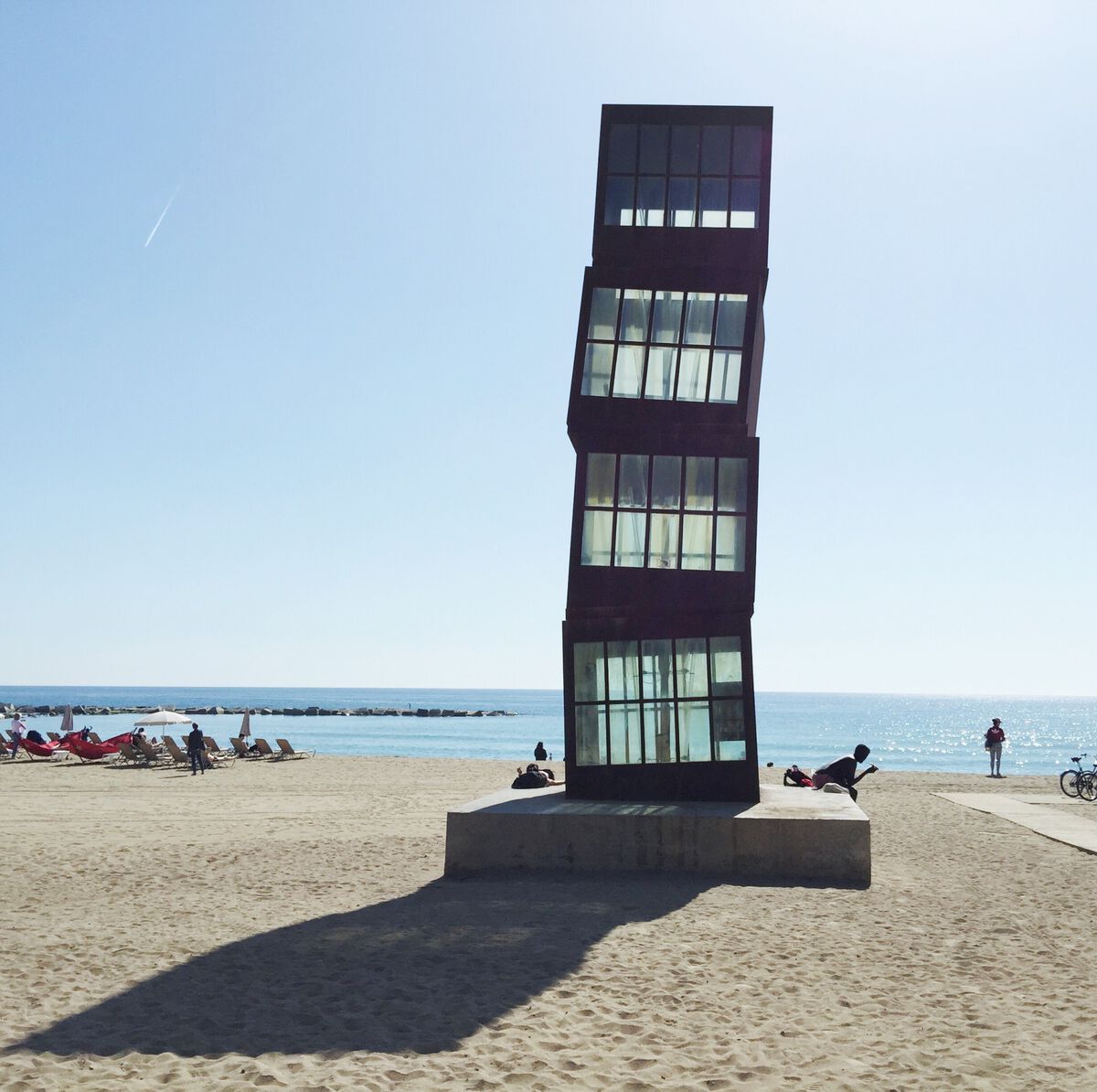 I have visited this year two times Barcelona, once in April and last time in July. In April was for business purposes and in July I enjoyed vacation and stayed the first time in the area of La Barceloneta for a week.  Having been in Barcelona for many times I want to share with you my experiences having a relaxing beach vacation plus enjoy the culture and vibes of Barcelona.
Renting an apartment in La Barceloneta is probably the best you can do as apartments offer you usually enough space with  a living room and a small kitchen. This has an advantage as you can buy in the surrounding small food shops specialties from Catalonia such as the famous Jamon and delicious cheese. … so this is simply perfect for having your own private and peaceful morning breakfasts in your apartment and preparing little takeaways like sandwiches, fresh fruits  and enough to drink  for the  visit to  the nearby beach. The golden sandy beach of La Barceloneta is 4,2km long so offers you enough space for you to enjoy and have still some privacy.  In addition you can rent a sun umbrella for  8 .- Euros. Relaxing in the  the sun and swim with a perfect view of the area i.e. the stylish Arts Hotel and   W-Hotel .  Having a walk on the beachfront  is very nice as you see a lot of attractions and magnificent  sculptures like   L'estel ferit [The wounded star] (1992), popularly known as Els Cubs [The Cubes] , by the German artist Rebecca Horn (10m high) and at the Port Olympic the El Peix (Fish) by the well-known architect Frank Gehry. This large structure in the shape of a fish measures 56m long.
So after couple of hours at the beach getting to the city center of Barcelona  takes you only  15 – 20min with the local bus (Bus #146 is very clean and modern for only 1 Euro if you buy a 10 pack). Once you are at Plaza Catalonia enjoy sightseeing, shopping, dining or simply strolling around and meet friends.  So for me the balance between leisure and relaxation at the beach in La Barceloneta and and culture, inspiration in the Barcelona city center was a perfect fit.
So tell me about your best experience in Barcelona? What are your preferred places in Barcelona?