Last Updated on March 13, 2019 by gregor
Chivas Regal – Her Majesty's whisky
The story of a Whisky begins in 1801 on the north coast of Scotland.  Chivas which is consumed all over the world and whose name is a symbolic character. Its success is based on the ambition and subtle senses of the brothers John and James Chivas. The Chivas Brothers dreamed of a soft whisky that was destined to be shared and enjoyed with friends. They combined various mature whiskies to make a Blend of unique taste.
Chivas Regal 12yo and 18yo are triple blended.  The Difference between Chivas Regal 12yo and Chivas Regal 18yo consists in the fact that for the 18-year-old whisky even more rare Malt and Grain Whiskies are used and the youngest component ages at least 18 years.
Chivas Bartender Chapter
With the "Chivas Bartenders' Chapter" project, Chivas Regal redefines the Cooperation with Bartenders. For the first time, four Viennese bartenders are selected, which for a whole year enjoyed the traditional Chivas Regal spirits (including a trip to Scotland) and share these insights with others.
Please find the link to the Chivas Bartender Chapters Kickoff Event:
https://www.theviennablog.com/2018/11/16/enjoy-the-best-chivas-regal-whisky-cocktails-in-austria/
The Vienna Blog summarizes all the work of the past months and shows the selected bartenders and bars as well as the recipes of the exclusive Chivas Regal cocktails.
We wish you a lot of fun while reading and mixing.
Roberto's American Bar in the Vienna City Center.
There's not a lot of bars that can be become a legend within a few years. The Roberto's at the Bauernmarkt 11 is one of them. Since 2018 it also has a little brother in the Jasomirgottstraße 7- only a few meters from the first location away –
In both Roberto's bars one has never lost the view for the the essentials: the drinks are classic and  excellent made, they work with excellent products and a highly motivated team. Roland Wiesner has been a member of the team since years. His Chivas drinks mirror Roberto's American Bar concept: without the curlicues and elaborate decorations, therefore balanced and extremely animating. As if made to toast on Robert Burns or St. Andrews  – with a summery-fruity "Miracle", the elegant "Port Aberdeen" or a "Chivas Regal 18yo Perfect Serve" with homemade truffle chocolate and Sports rubbers from a Port wine reduction.
Roberto's American Bar Website:
Bartender: Roland Wiesner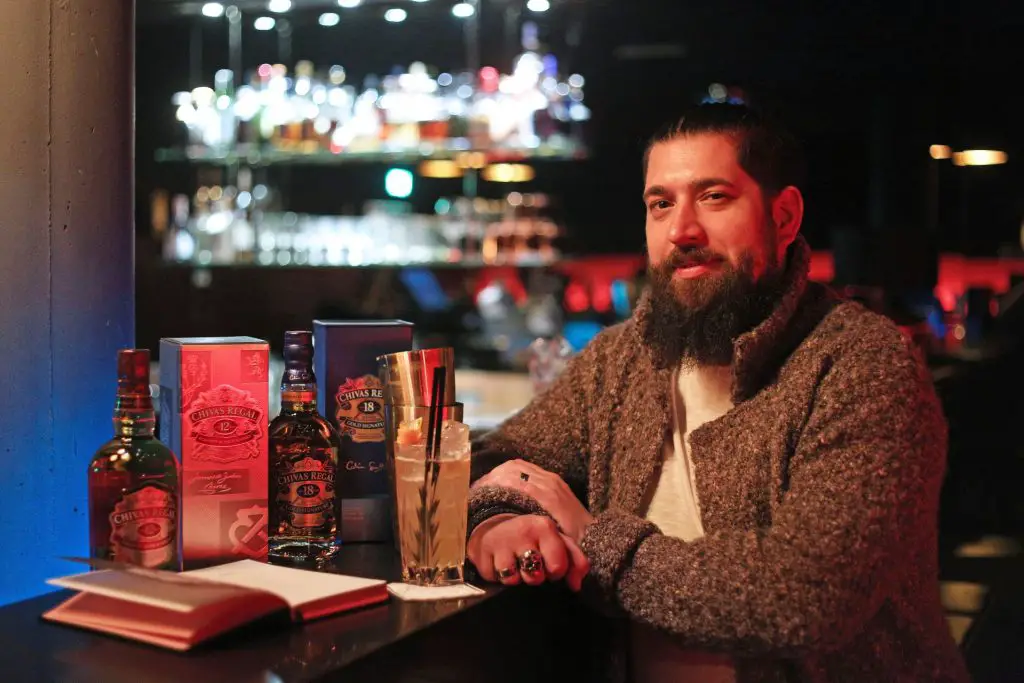 Chivas Cocktail:  Miracle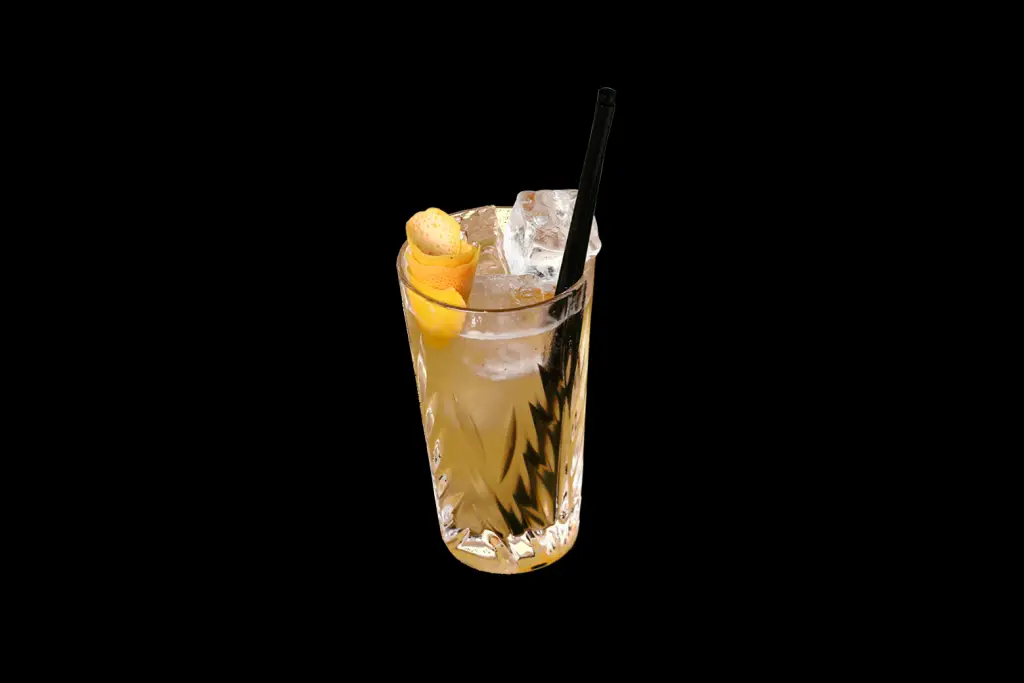 INGREDIENTS
– 5cl Chivas shelf 12yo
– 1,5cl freshly pressed lemon juice
– 2,5cl Monin Mirabell Syrup
– Soda for topping
– 1 Dash bitter turkey Aromatic Bitters
– Grapefruit Twist
PREPARATION
Shake the first three ingredients and in a long drink glass with soda
open the top, garnish with the zest and a Dash Bitter Truth round off.
Next year, more bartenders will be selected – year after year, the circle of Chivas experts will be extended.
In wonderful cooperation with Pernod Richard Austria
During the 2nd Chivas Bartenders Chapter Bar tour in Vienna, we had the chance to interview Ken Lindsay, International Brand Ambassador of Chivas Regal:
https://www.theviennablog.com/2018/12/29/interview-with-ken-lindsay-chivas-regal-international-brand-ambassador/