Last Updated on November 15, 2017 by gregor
If you are looking for a Christmas experience like no other, then you have to take in experiences, which simply blow your mind. Christmas around Europe is all about elaborated celebrations. As most Christmas markets look like they have been taking out of a fairytale. These markets offer all the heritage, culture, and history each city has to offer.
So this year why celebrate Christmas at home, when you can take in a great experience that the world has to offer. So think about doing something different this year, and pick a place in Europe to spend your holiday season. To help get the idea going we have listed down some Top 10 Christmas Markets in Europe that are known to draw hundreds of people in from all around the world. As each Christmas market is unique, you really have to take chose the one, which will give you the experience of a lifetime.
So start from the top, and make your way to the bottom for a completely magical escapade.
VIENNA, Austria
Have a look at the special Blog Post about Vienna Christmas Markets
Ultimate Christmas Market Guide in Vienna (CLICK)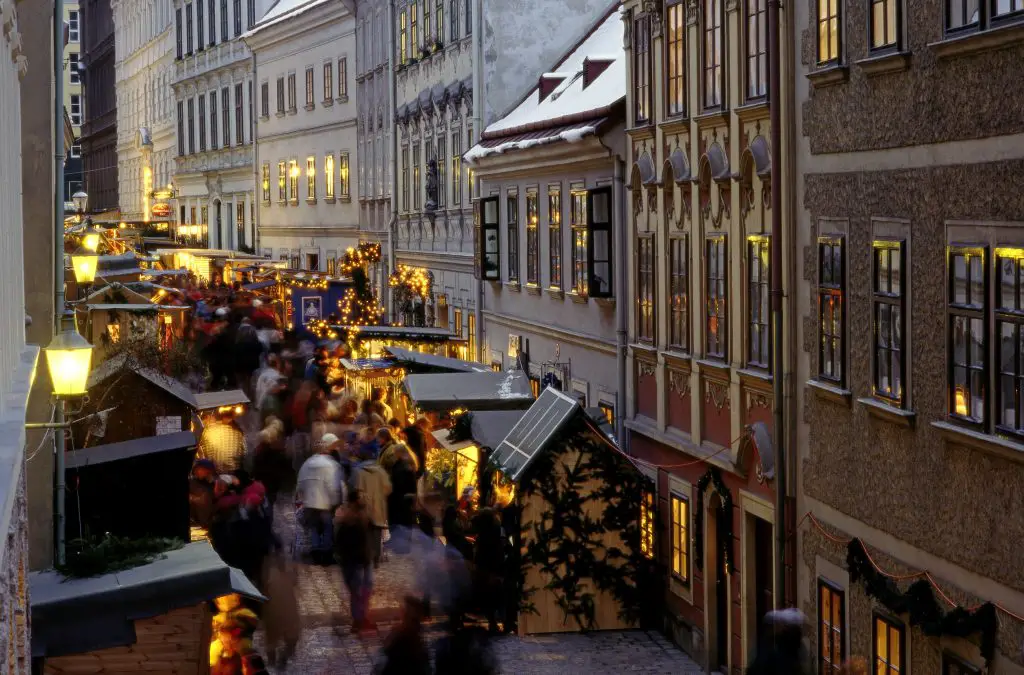 Brussels, Belgium
The Christmas market in Brussels started back in 2002 but offers a beautiful Pleasure of Winter festival with great elegance. When talking about the threats you will be able to enjoy a mesmerizing sound and light show, which takes place on the Grand Place and the Stock Exchange market. Along with the Place Sainte Catherine. To help keep up with the Belgian spirit of a United Europe, you will be able to find more than 200 artisans from all over Europe, offering you handmade Christmas crafts, gifts, and souvenirs. However, they keep up with the local Belgian traditions, with the food booths. As there you will be able to find some of the best local food Belgium has to offer. You indulge in the winter edibles while shopping around. However, there is a great deal more to enjoy when you start exploring so you will discover many great details such as the gorgeous trees, and the large Ferris wheels. The market starts at the end of November and is held until the first week of January.
More Infos & Opening hours (CLICK)
Copenhagen, Denmark
They offer Christmas crafts markets, which are surrounded by Christmas trees, and take place in the historic park. Here you will be able to experience approximately four miles of lights, which are hung in various shapes and patterns. These lights are created by Tiffany's head designer and look like a stunning picture from another world. In addition, you will be able to find hundreds of stands along the lakeside willows. There, you can beat the cold with hot mulled red wine with almonds, raisins, cloves, and cinnamon sticks, and iced doughnuts with blackcurrant jam. You will find craftsmen shop alongside the canal, where you can discover great artistic pieces. The market is open from mid-November until late December.
More Infos & Opening hours (CLICK)
London, England
London is the home to shoppers from all around the world, who fly in to enjoy some of the most lavish fashion houses in the world. However, around Christmas time, you will see Regent Street filled with Christmas lights, getting ready for the parade. There is no specific space here in London, as they spread their holiday charm from Trafalgar Square to Somerset House. Allowing you to enjoy everything that is offered in between. Around the city, you will be able to see trees filled with fairy lights and enjoy a complete winter wonderland at Hyde Park. The park features the largest ice rink for outdoor skating, Ferris wheel, toboggan slide, a traditional German Christmas market, and carolers. There are a number of small markets that can be found all around the city. Such as, outside the National History Museum, so you can enjoy the Christmas feeling no matter where you are.
More Infos & Opening hours (CLICK)
More Infos of the HydePark Winter Wonderland (CLICK)
Dresden, Germany
When in Germany the first thing you will notice is the four-ton Christmas fruitcake. It might be hard to take in at first, and then you will get used to seeing a giant fruitcake being driven around town. This is a tradition that helps keep up with the Christmas spirit. The fruitcake makes its way to the Striezelmarkt market, which is where you want to be, as they offer 230 craft stalls, and a 46 feet Christmas pyramid. The market dates back to 1434 and offers a great ambiance, food, drinks, and an experience you will never forget. It is currently the oldest Christmas market, which you absolutely need to see when in Dresden.
More Infos & Opening hours (CLICK)
Munich, Germany
The Munich Christmas market features an 85 feet tall Christmas tree, that is surrounded by glittering craft stalls. In addition, you will be able to find endless stalls that are offering you hot and fresh foods, and drinks as you take in the great experience. A perfect place if you are traveling with kids, as there are lots of events that will keep them busy and happy. From dressing up, to baking cookies, practicing arts, and crafts, etc. The place is a complete entertainment package for the family, which you can easily enjoy for days. This Christmas season think about going down to Munich for once in a lifetime experience. The market starts late November and ends on 24th of December.
More Infos & Opening hours (CLICK)
Nuremberg, Germany
here you will be able to see the golden Christmas Angel that shows up on the high gallery and recites the opening prologue. This is one of the most famous and biggest Christmas markets in Europe and caters to more than two million people. The market offers more than 180 booths that sell everything from ornaments, to toys. The perfect place to spend your holiday season, as there will not be a dull moment. The air is full of freshly baked Christmas food and drinks. Allowing you to take in the complete experience in one go. The market starts in late November and ends on December 24th.
More Infos & Opening hours (CLICK)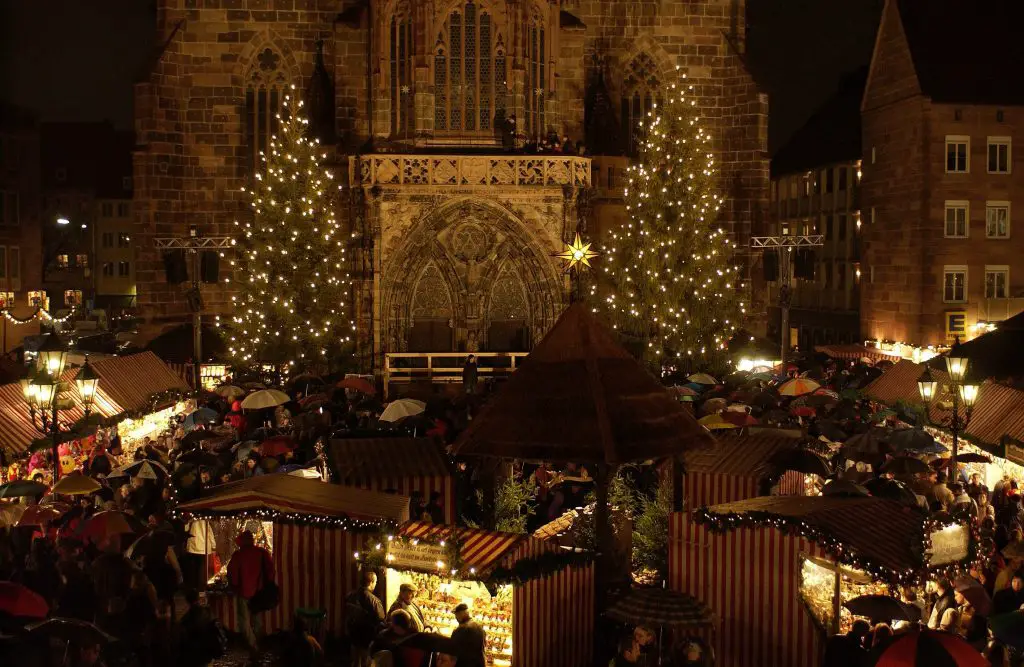 Prague, Czech Republic
there are two top Christmas markets, one is located on the long slope of Wenceslas Square, while the other can be found at the Old Town Square. The market is formed around a large Christmas tree and is a great treat. Here kids will be able to enjoy a petting zoo and other activities. While adults take on the market to find wooden toys, handmade jewelry, Bohemian crystals, and so much more. When it comes to food, the markets offer all that you can eat, and your sweet tooth can handle. As they offer a complete range from gingerbread, to mulled wine, you can eat and drink while you take in the beautiful and stunning pieces the market has to offer. If you decide to stay for the Christmas Eve dinner, then you can enjoy wine sausages, and cap. The market starts in December and lasts until January.
More Infos & Opening hours (CLICK)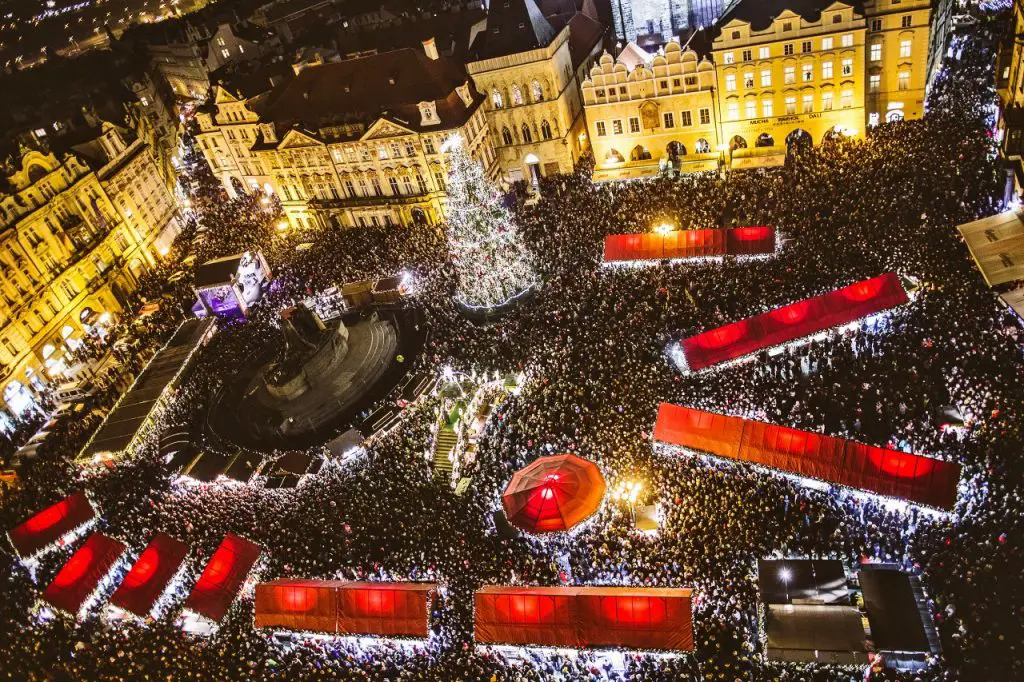 Rome, Italy
In Rome, you will be able to find a number of life-sized tableaux that are located in front of most historical landscapes and locations. No matter where you go the holiday season will follow. The market is found in the heart of Rome, where it sits perfectly around beautiful fountains and endless pizza parlors. This Christmas market is like no other, as here you can take part in a number of carnival games, enjoy dinners, and take on as many goods as you can carry. A completely mesmerizing experience, that occurs in the perfect setting. You can easily walk around the market and take in a complete historical and local experience. The market opens in early December and lasts until early January.
More Infos & Opening hours (CLICK)
Salzburg, Austria
It is one of the oldest Christmas markets in Europe, as there were documents from the 15th Century that described the magical Christmas market. It wasn't as elaborate as it is now, but the traditions were set in stone a few decades ago. However, compared to other Christmas markets in Europe, Salzburg presents a slightly smaller Christmas market, with about 100 booths, that offers everything from food, wine, to handmade goods. Here you will be able to take in a great historic experience, as you walk down the streets of Salzburg. The market opens in late November and lasts until 26th December.
More Infos & Opening hours (CLICK)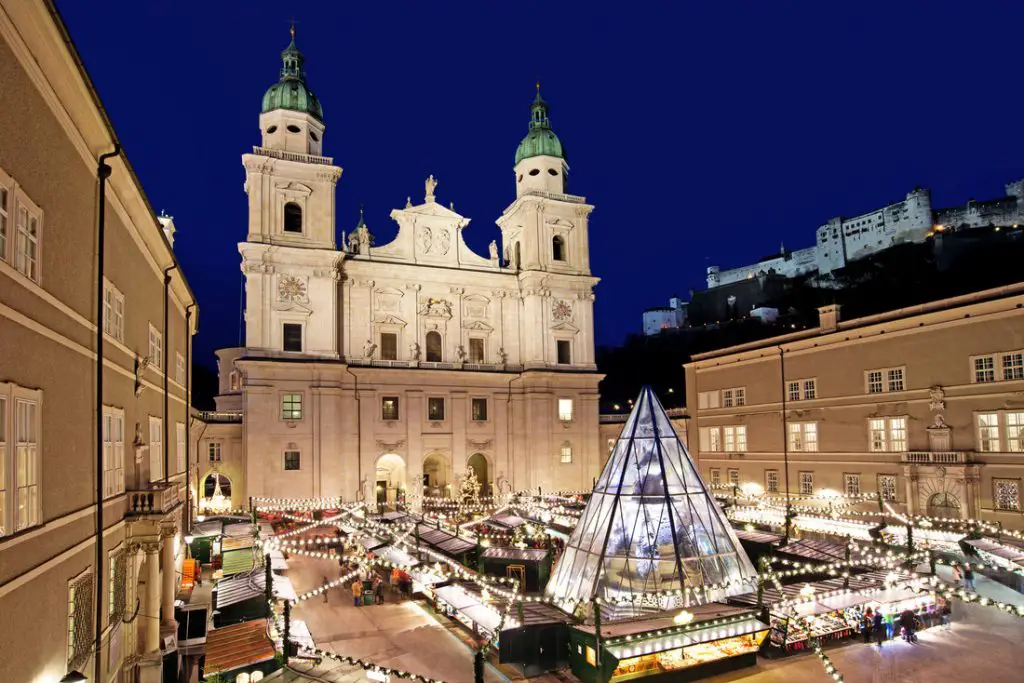 Strasbourg, France
The place offers a mixture of the French and German cultures, as the market showcases hits of both sides. This is due to the fact that the region was taken over and over again, alternatively by the French and the German governments, till finally, it landed on the French side. The place is considered as the best Christmas market in France and offers a magical experience. If you are looking for a true European Christmas experience, then you simply cannot miss out on Strasbourg. Here you will find a great range of stalls that offer food, drinks, and Christmas goods that will keep you full for days to come. The market starts in late November and ends in late December.
More Infos & Opening hours (CLICK)
More Christmas Inspirations
50 Best Christmas Quote of all time (CLICK)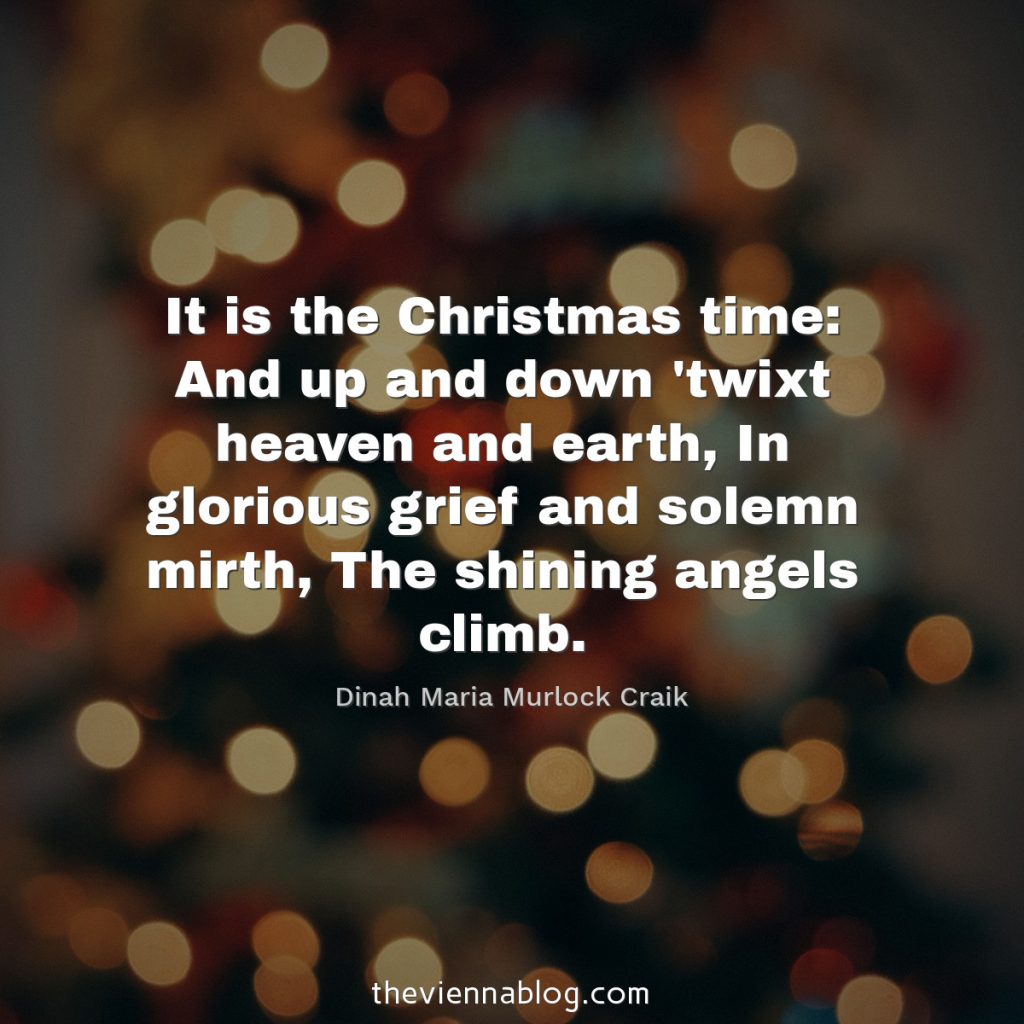 Top Tips and Ideas for Winter/Snow Photography
Top 10 Tips and Ideas for making amazing winter photos (CLICK)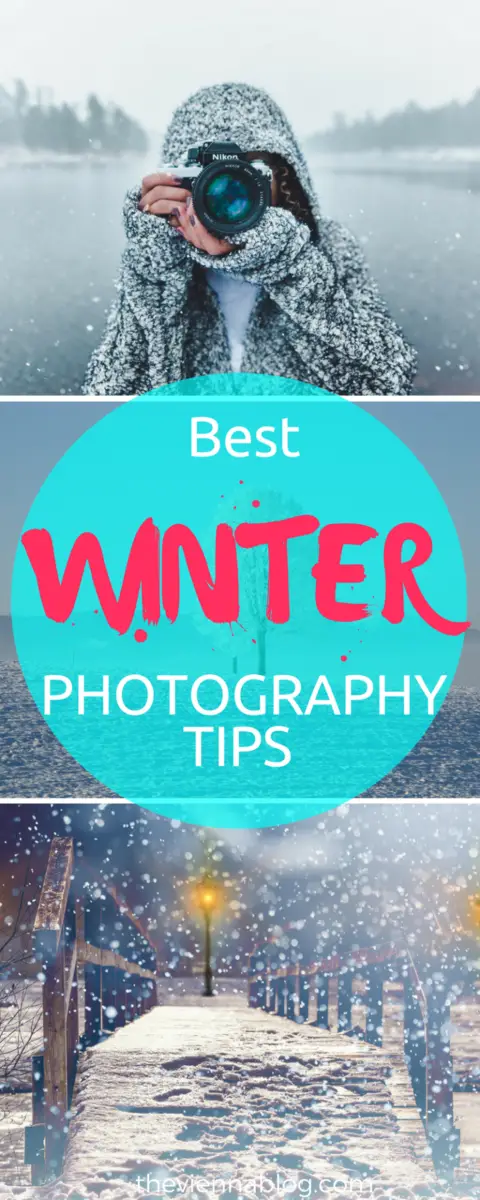 Hope you enjoy our fine collection of Christmas Markets in Europe. What is your favorite Christmas Market ?
Save
Save
Save
Save
Save
Save
Save
Save
Save
Save