Last Updated on June 1, 2017 by gregor
Today all around the word lovers are celebrating Valentine's day – a day that is dedicated to romance and love. There are several stories around the history of Saint Valentine's day. Most of them are honoring an early saint called Valentinus who was imprisoned for performing weddings for soldiers who were not allowed to marry.  Per legend, he fell in love with the daughter of the jailer and left a letter for her before his execution signed with 'Your Valentine'…….
Nowadays lovers usually plan romantic dinners and buy gifts like flowers or perfume…. teenagers often write cards or letters with love poems……
Let me share my perfect Valentine's day surprise….
You can start the evening with an aromatic and colorful Negroni Cocktail in the D-bar of the Ritz Carlton Hotel Vienna, directly located at the famous and artful Vienna Ringstrasse.
The Dstrikt Steakhouse offers specially decorated tables for this very special occasion – let the Ladies and Gentlemen of the hotel create the unique atmosphere Valentine's day dinners need!
A lady's steak and a gentleman's steak are the perfect choices for this evening…. side for her grilled vegetables – side for him truffled fries……  delicious!
Sweets for your sweetheart! There is no better last course on an evening like that – the Dstrikt Steakhouse offers a famous Manhattan Cheese Cake ……. on this evening with romantic and atmospheric decoration to honor the day for lovers all around the world…. and the ancient love story behind it!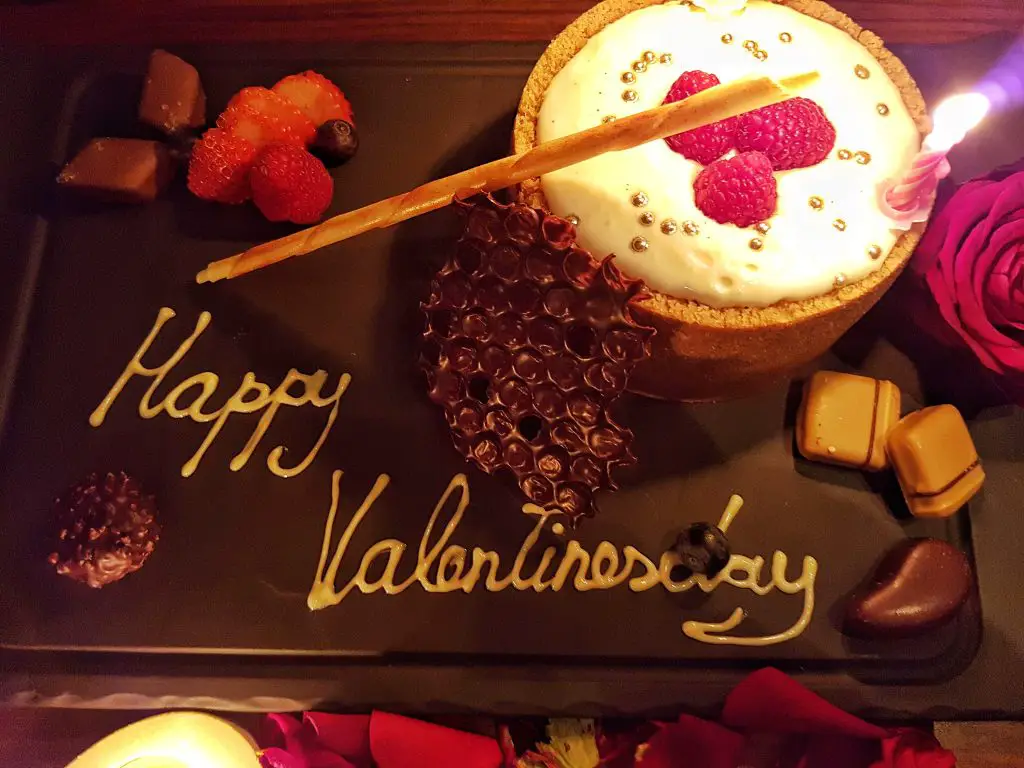 HAPPY VALENTINE'S DAY
The Ritz-Carlton Vienna Dstrikt Steakhouse click for more
Dstrikt Steakhouse
The Ritz-Carlton D-bar – click for more Info
The D-bar
Save
Save