Last Updated on June 7, 2022 by gregor
In this blog, I share all the most beautiful places to visit in Istria, Croatia spots together with a bunch of useful Travel tips.
Istria is an incredible part of Croatia, often overshadowed by other European areas. Various spots in Istria need more promotion. I decided to create a blog about the Top Things to do in Istria. A guide for travel geeks to get around the country and enjoy the beautiful villages, beaches, and unique architecture. This will be a Blog blog post dedicated to the Best Things to do in Istria, Croatia.
This Travel Guide to the best Istria travel spots will walk you through the various local areas but also highlight the most iconic places, villages, and experiences you cannot miss when you are in Istria. Enjoy with me some of the most beautiful places to visit in Istria, Croatia
Making it the ideal place to see and do. Istria offers everything from the green mountains,  to the gorgeous beaches. The country is packed with delights and can leave you confused about what to see first. To help you out we have listed down the ultimate top 10 places to visit in Istria.
Istria – Top Things to do and See in Istria, Croatia
Istria is the largest peninsula in the Adriatic sea. Istria is shared by Italy, Slovenia, and Croatia.  It's a wonderful place as small (you can drive from one end to another in just over an hour) and can claim three of Croatia's most attractive coastal towns in Pula, Rovinj, and Porec. Behind the beaches, though, the hilly, wooded interior produces high-quality wine, olive oil, ham, and the diamond of gastronomy, the truffle, all of which have contributed to Istria's growing reputation as a gourmet destination.
Here are the most beautiful places in Istriaia
Truffle Hunting in Buzet
The land of our heart-shaped peninsula consists of two types of soil texture: the intensely red one in the coastal area and of the grey, clayish one in its central part. The truffle grows exactly in this grey soil, its epicenter being in the damp Motovun-Montona Forest constantly moistened by the Mirna River flowing through its woods. To be more precise, it is mainly spotted around Oprtalj-Portola, in Livade, and in the Buzet area, where Buzet has already been renowned as the Town of Truffles. The Istrian white truffle is one of the most highly prized in the world today.
The best is to visit one of many small truffles manufacturers in the northern part of Istria. I have been visiting Prodantartufi owned by a small family in Buzet. After a small introduction, we were invited to a truffle hunt.
Visit Rovinj – Rovigno
One of the most 'photogenic' towns in the Mediterranean, once a fishing town, today is a tourist resort. At a distance of some 40 kilometers from Pula, Rovinj-Rovigno has long been known as a town with favorable and beneficial climatic features. So, today its people are still proud of this long tradition and 'fight' for the title of 'healthy town'… The rest is nature's work. The entire coastline, with its twenty-two islands, is an area of protected natural heritage.
Olive Oil tasting in Fazana
Hardly anything can be compared to this opaque, darkish fluid; it is absolutely unique. A hallmark of the Mediterranean is associated with the notion of healthiness, gastronomic delight, and with a serene, untroubled old age, in particular, Istria is well known for Olive Oil production, There are many places to visit manufacturing and do Olive Oil tasting.
I have visited a small Olive Oil manufacturer  – Nicoletta Balija – the Olive Oil princess of Istria one of the rising stars of the Istrian Olive Oil scene. You can meet Nicoletta and experience an olive oil tasting at her recently opened Arboretum Pub in Fazana. Afterward, you can enjoy an Angus beef burger, or taste some Istrian and/or tapas from the Italian region of Apulia, where Nicoletta's husband Emanuele hails from.
Charter a sailing boat and enjoy Blue Istria's seaside
Start sailing along the Istrian coast with the sun in your face and the wind in your sails. Only when seen from the open sea does the face of Istria reveals itself to you in its full splendor. This is a land of a hundred islands, islets, and docile bays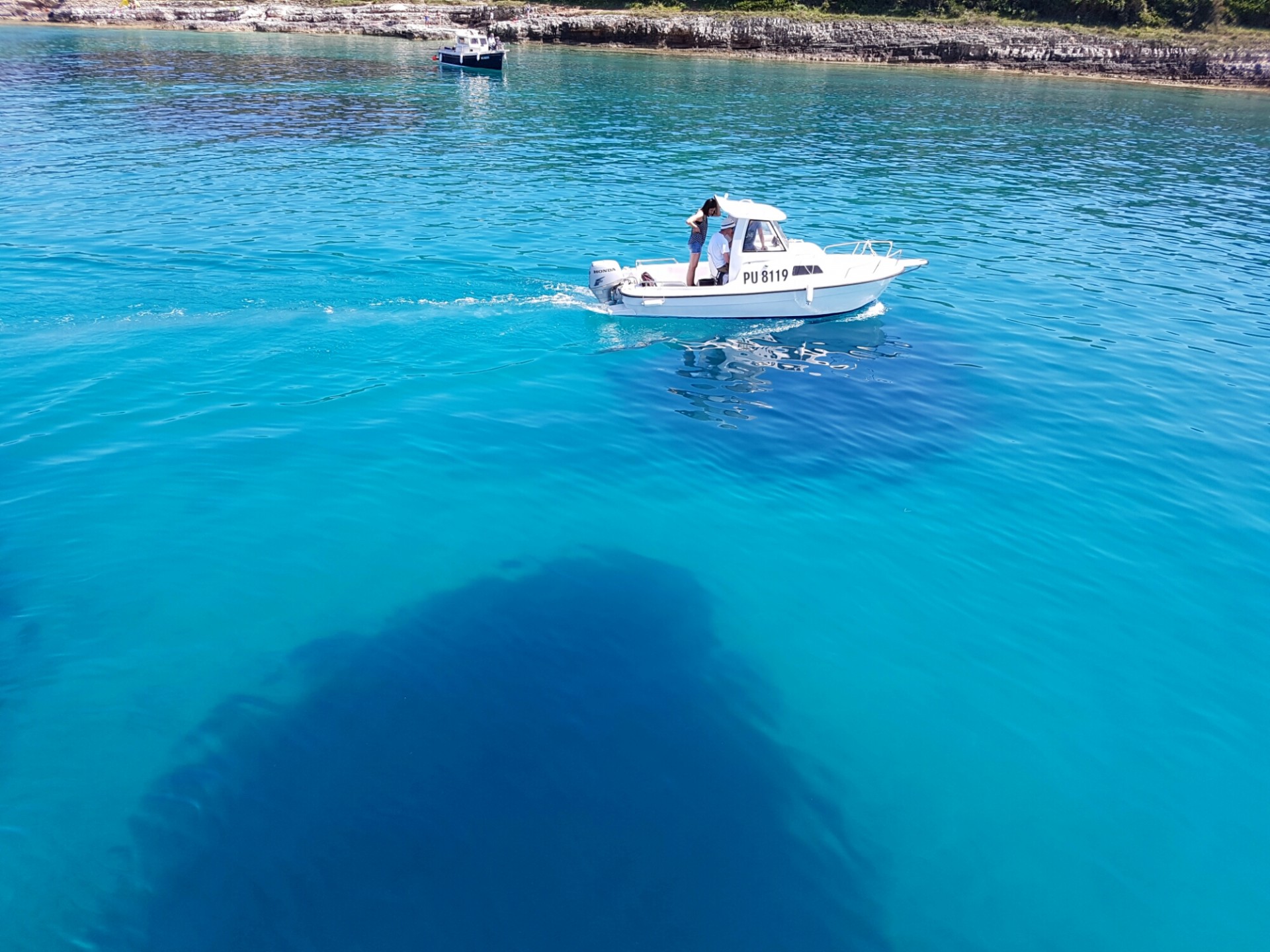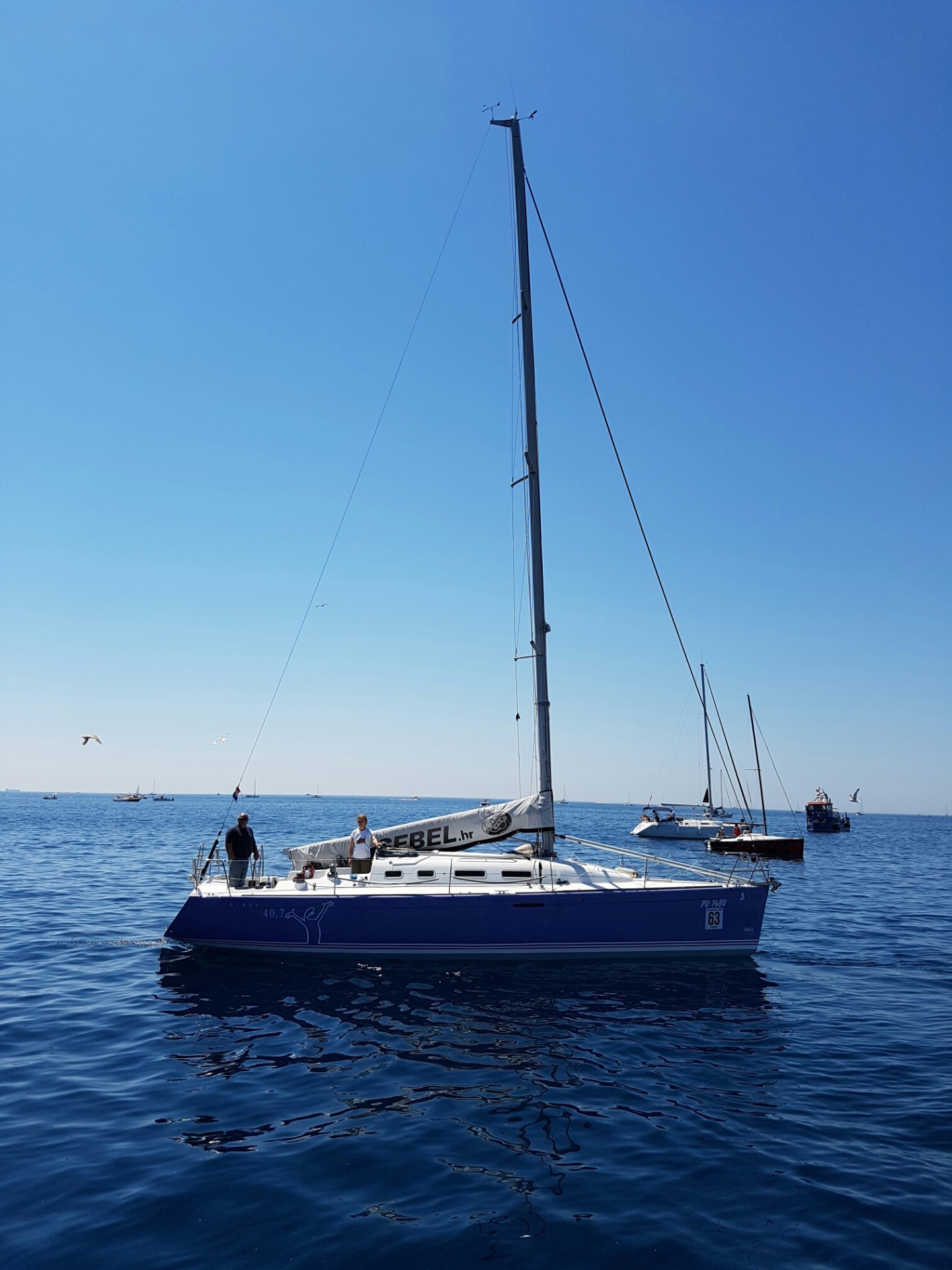 Explore the wonderful beaches of Rabac – Beach St. Andrea
This magnificent beach area is named  "the pearl of Adriatic" and has a Blue Flag, an internationally recognized symbol of high-quality services, clean sea and shore,   cleanliness, and required equipment at beaches.
St. Andrea is a beach where there are sandy and rocky parts that will meet the swimmer's needs. On the beach, you can rent deck- chairs, and parasols, as well as various water and beach sports equipment
Visit a Spa in Istria
There are spa centers in Istria that are open all year round in which you can find peace and tranquility and escape from the everyday stress. Each spa with its own themes and methods has a common goal for its guests to be completely relaxed! The mild climate, sunny days, clear seawater, and untouched nature with an abundance of aromatic plants will make your vacation more enjoyable.
Choose something for you from the variety of the spas offered, and enjoy and relax in the Istrian spas.
Enjoy Istria's local food
Whether you chose delicacies of the sea or a delicious truffle, the golden drops of the autochthonous Malmsey, the fragrant Momjan Muscat, or the ruby-colored Teran that Casanova used to refresh himself with, these superb pleasures will stay in your memory forever.
Hope you do like my selection of activities in Istria. If you have any additional suggestions please let me know in the comments below
Complementing this Blog post you need also have a look at my blog post "Top 12 Instagramers from Croatia you should be following" Thank you!
MAP of the MOST Beautiful places in Istria, Croatia

In wonderful cooperation with ShareIstria
#shareistria #sp