Last Updated on October 6, 2019 by gregor
Swiss luxury watches manufacturer IWC Schaffhausen hosted an exclusive watchmaking class for its watch collectors at the Mercedes G Class Experience Center in Graz, Austria. The event offered participants an exciting glimpse into the world of IWC.
Only a select number of IWC watch collectors had the chance to attend the watchmaking class. And the days did not stop there, as we enjoyed a day with friends sharing stories about our personal watch collections and our passion for the finest timepieces
Lets get started!
Top Experiences at the IWC Watchmaking Class in Graz, Austria
The Black Toolbox
I was greeted by this beautiful black box at my seat.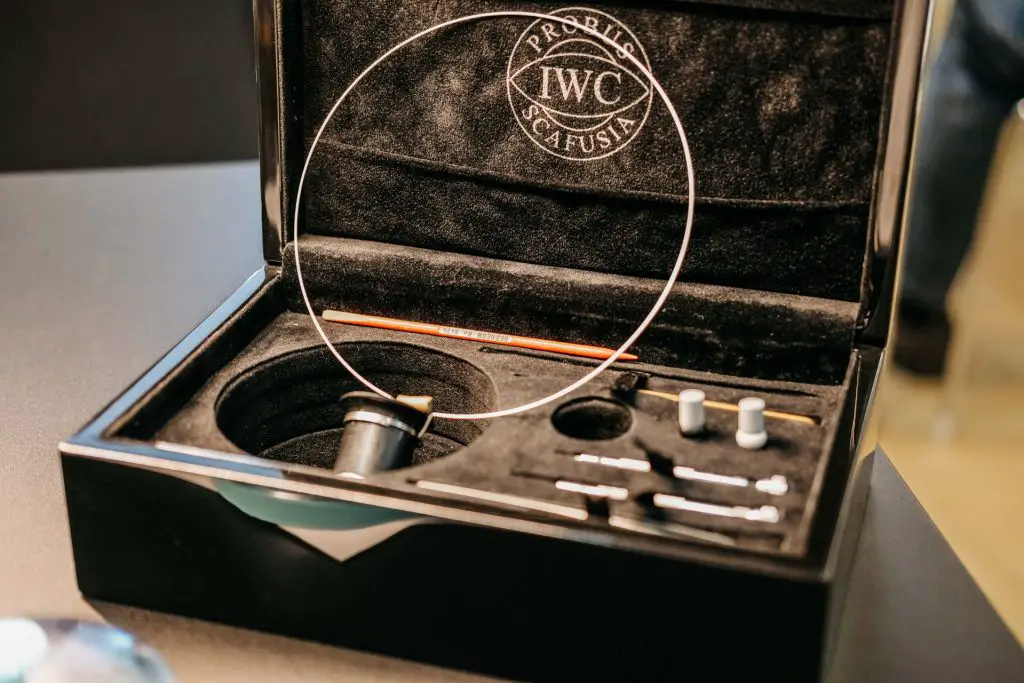 It contained all the watchmaking tools required for the class.
I took out the watchmaker tools from the box and learned what they are named and how to hold and use them.
The 9820 IWC Caliber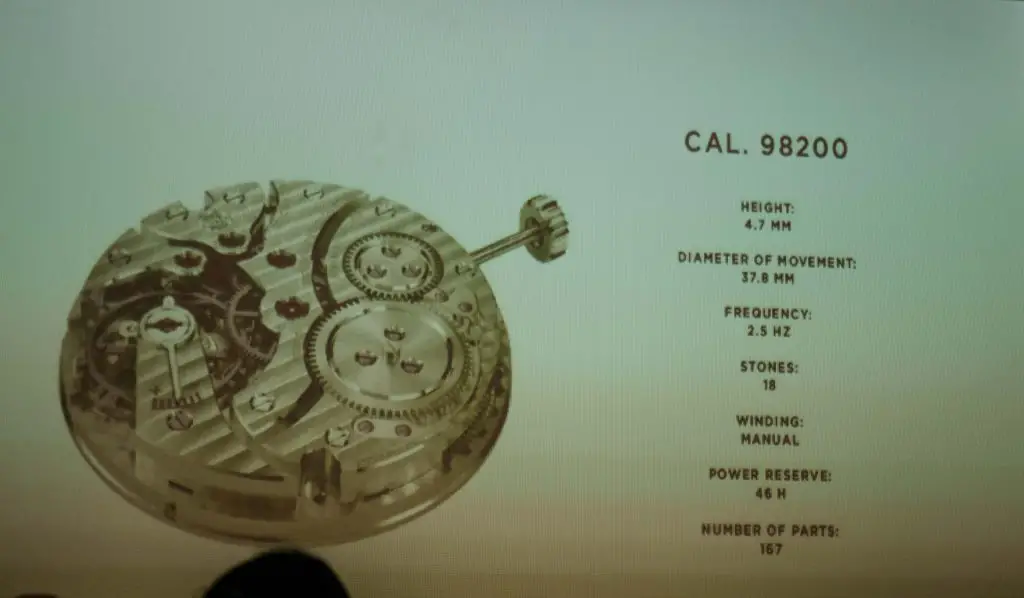 The Caliber was the 9820 used in the IWC Pig Pilot, Portugieser and Portofino watches. Our mission was to take apart the watch movement and reassemble it back together. The Caliber has a total number of 167 parts.
The IWC Master Watchmaker
Mr. Wolfgang Wimmer is the teacher and a master watchmaker. He is working for IWC in Vienna for over 30 years.
Some parts of movement take over a year and a half of training to even touch. Of course we did not touch those truly complex parts.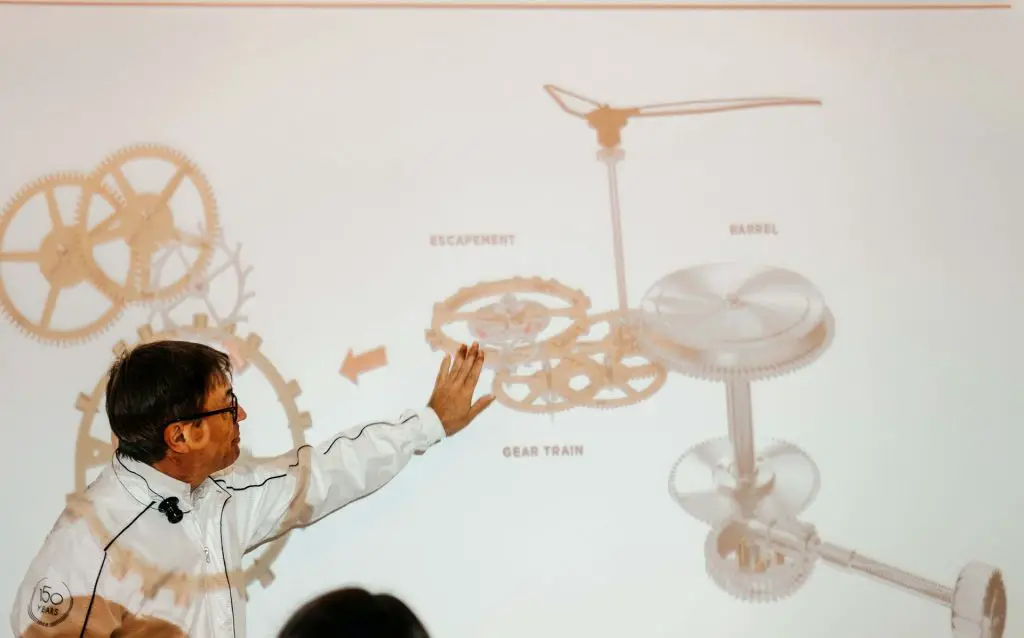 One by one I unscrewed and took off movement parts. What made it very challenging was that we are not allowed to touch the movement due to acid in sweat on our fingers would ruin the movement. Only the leather buff, gray stick on the left side of the movement, is to be used.
The Component Tray
Put all the parts in a tray and make sure they are separated.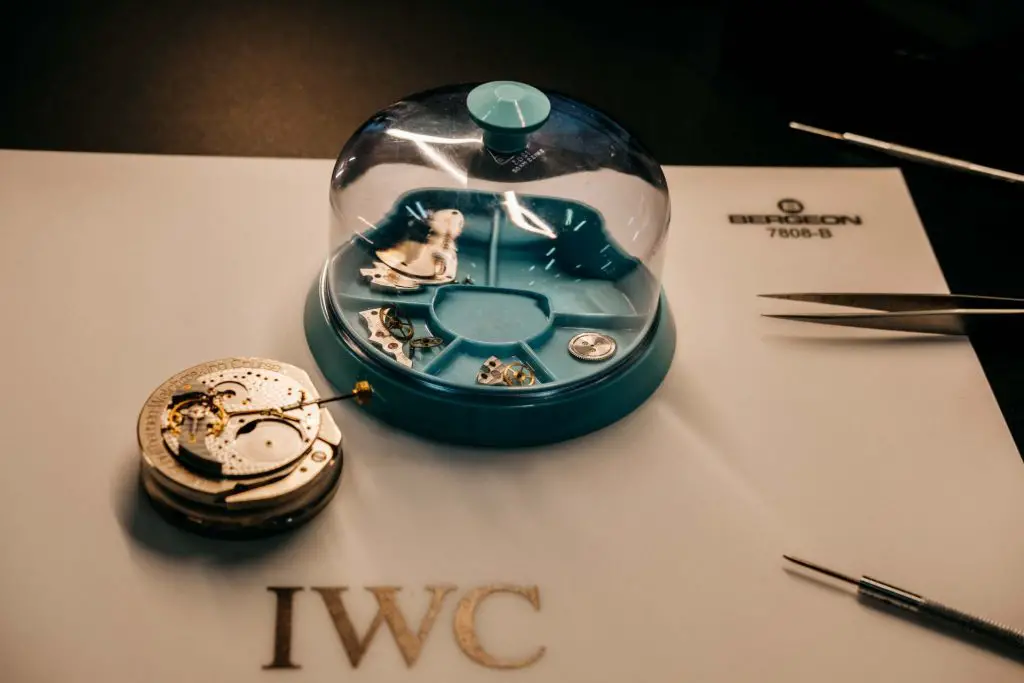 Look how thin and tiny the screwdriver and all the screws are! Watchmaking requires a whole lot of patience and very steady hands.
Last screw to tighten and I'm done. Watchmaking is so intense. It took a lot of focus to do this.
Yes! What a great moment. My movement actually moves and works!!!
When I was small boy I had so many dreams and wanted to be many different things, and becoming a watchmaker was one of my childhood dreams. It was a dream come true to be a watchmaker for a day. It was truly great and wonderful experience to have.
Thank you IWC Schaffhausen for that wonderful experience!