Last Updated on February 10, 2023 by gregor
The Stadtpark is located in the heart of Vienna. This expansive green space offers a variety of activities and attractions, making it a popular destination for families and tourists alike. Whether you're looking for a place to play sports, go for a walk, or simply relax, the Stadtpark has something to offer everyone.
In the summer months, the Stadtpark is a lively place, with outdoor concerts, festivals, and other events taking place. 
Stadtpark, Vienna Austria
The Location
How to get to the Stadtpark in Vienna
Metro U4 Station Stadtpark, U3 Station Stubentor
Stadtpark Vienna Opening hours
The Stadtpark is accessible around the clock and has no closing times.
The impressive photo scene of the gold-plated bronze statue from the former Viennese waltz king Johann Strauss's son.
The Stadtpark Vienna with the size of approx. 65.000 m² since the year 1862 the biggest park area in the center of the city, and it is equally well-liked by tourists and Viennese citizens. Many Guests of the hotels at the Parkring enjoy the nice view and are only a few meters away from a relaxing stroll through this beautiful green park.
Stadtpark Vienna Design
The recreation space which was designed in an English landscape style is located between the Parkring in the 1st district and the Heumarkt in the 3rd district. The river Wienfluss splits the Stadtpark into two parts and bridge constructions like the iron Karolinenbrücke and the Ungar Klein Brücke connect those parts.  The landscape painter Joseph Sellény provided the template and the city gardener Rudolph Siebeck made the planting accordingly.
Stadtpark Vienna Monuments
The city park hosts numerous monuments such as the ones of the famous composers Franz Lehar and Franz Schubert as well as Anton Bruckner, Robert Stolz, and Sebastian Kneipp. The most favorite photo subject is the gold-plated bronze statue of Johann Strauss's son the Viennese waltz king.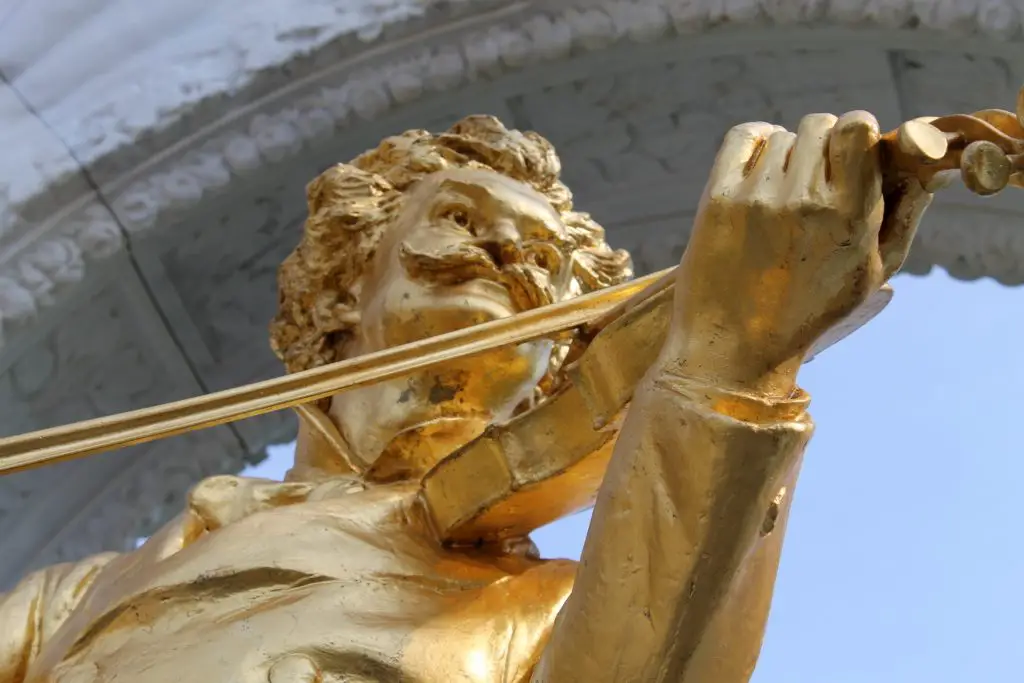 Culinary Highlights of the Stadtpark Vienna
For a coffee break, you can choose the terrace of the Kursalon Hübner. This Italian Renaissance-styled building was constructed in the year 1867 by Johann Garben, and today it is also used for balls and Clubbings. It is located near to the corner of Parkring – Johannesgasse. (Open April to September from 11:00 o'clock)
The – Meierei im Stadtpark  – at the river Wienfluss and was opened in 1903 as a milk-drinking hall.  The restaurant Steirereck with one of the best gourmet foods in Vienna is very close
More Info about the Stadtpark Vienna
www.wien.gv.at
Please find below a Video Walking Tour of my spring blossoms visit to the Stadtpark in Vienna, Austria.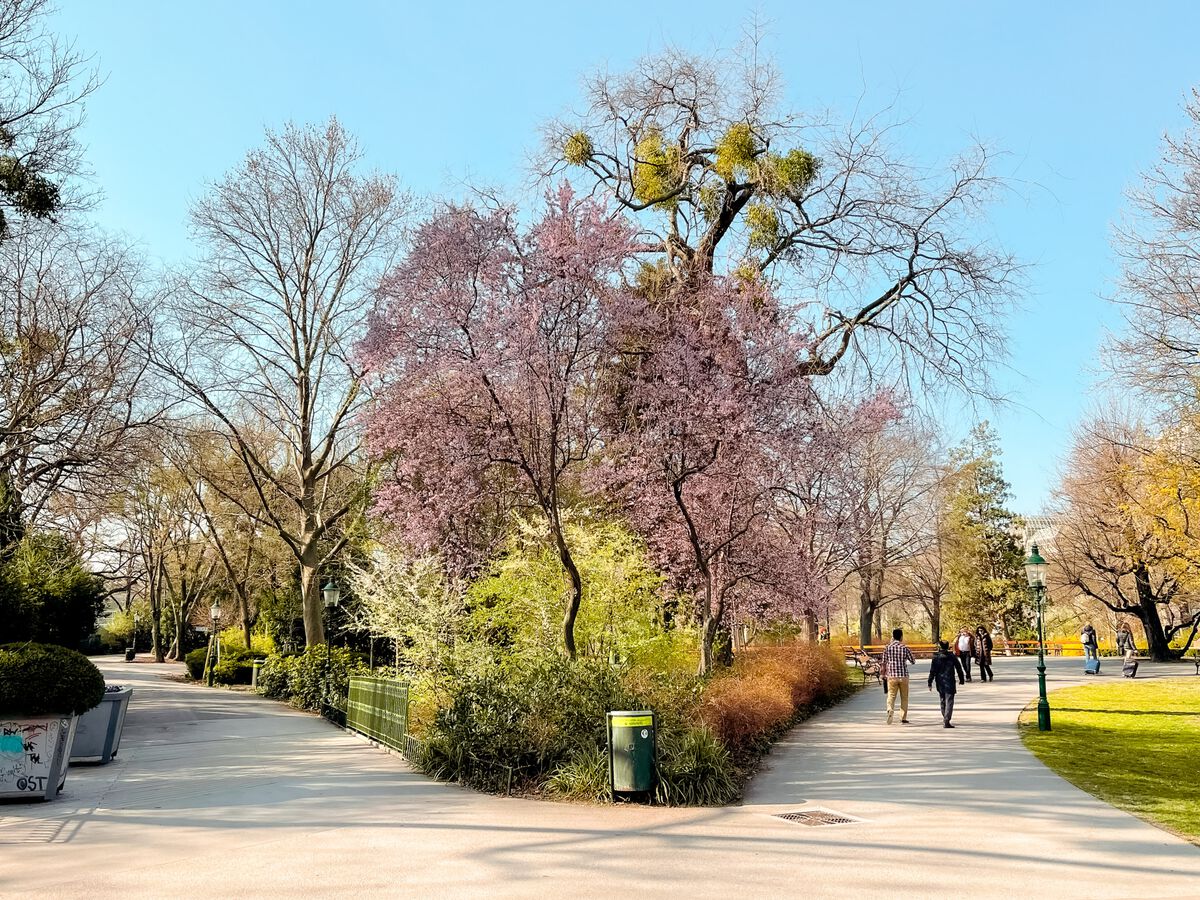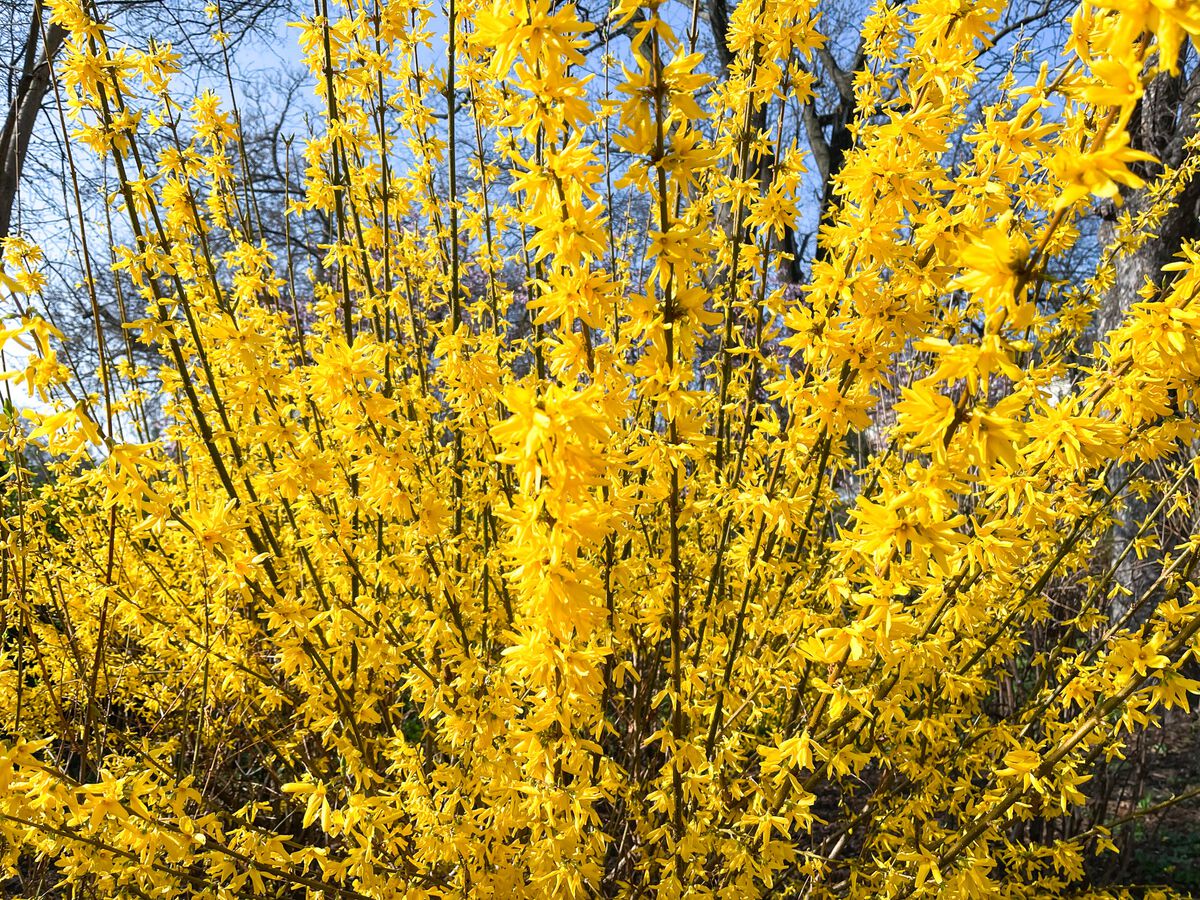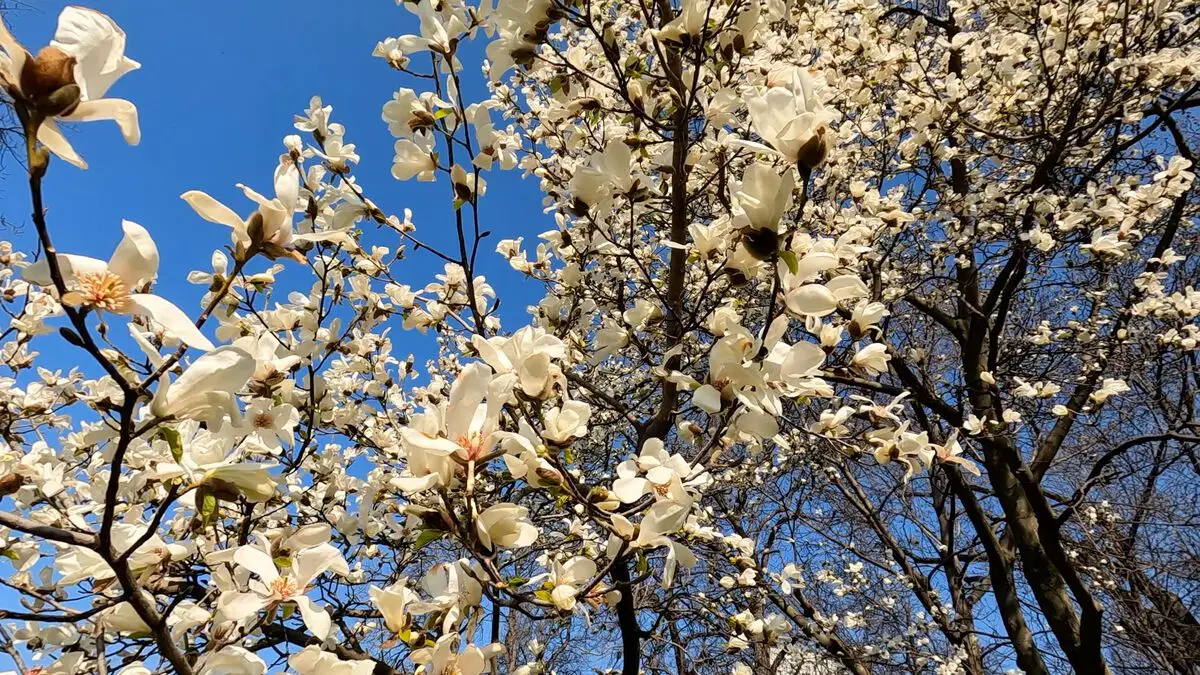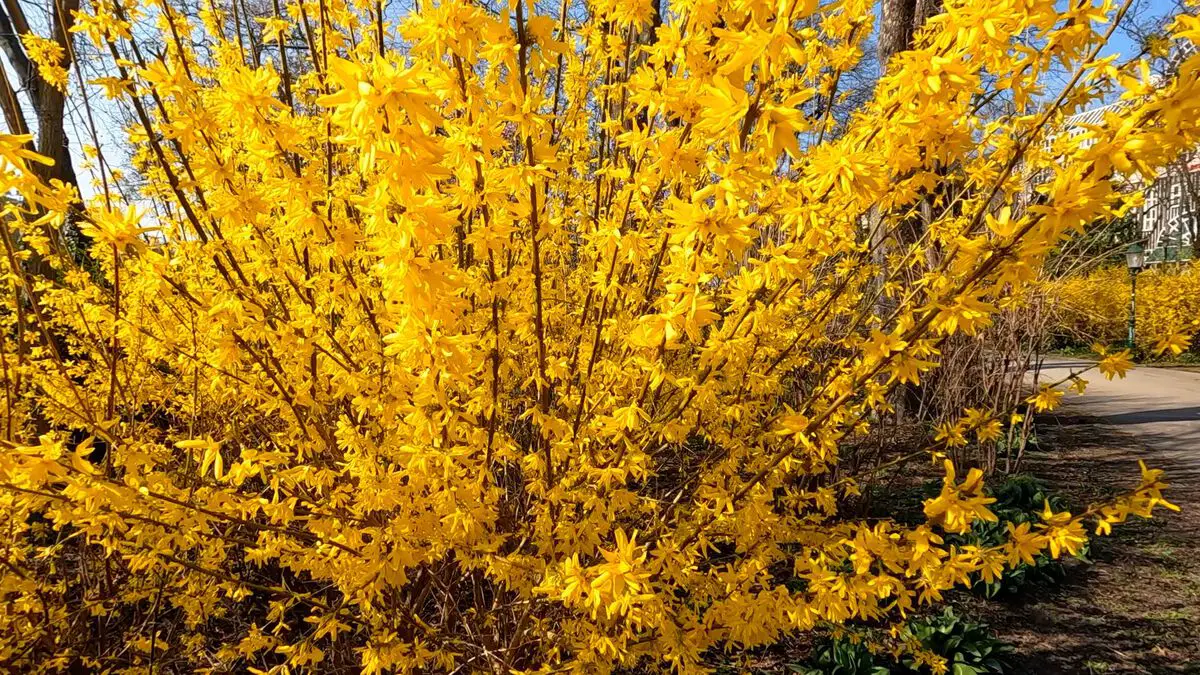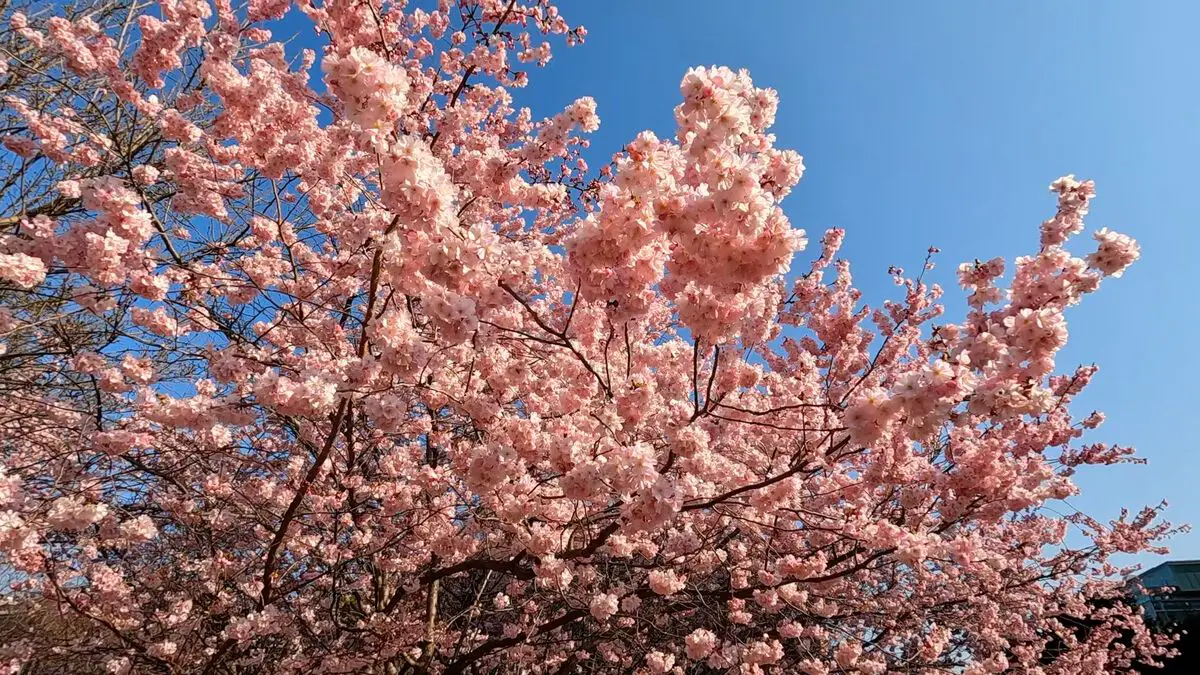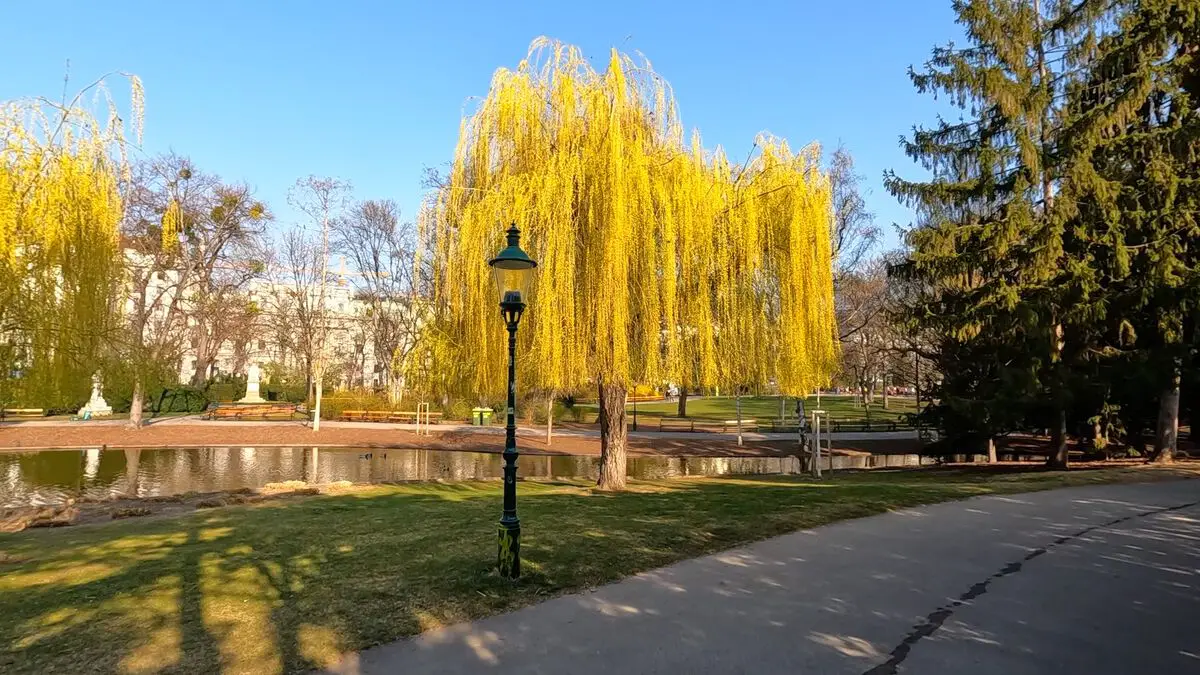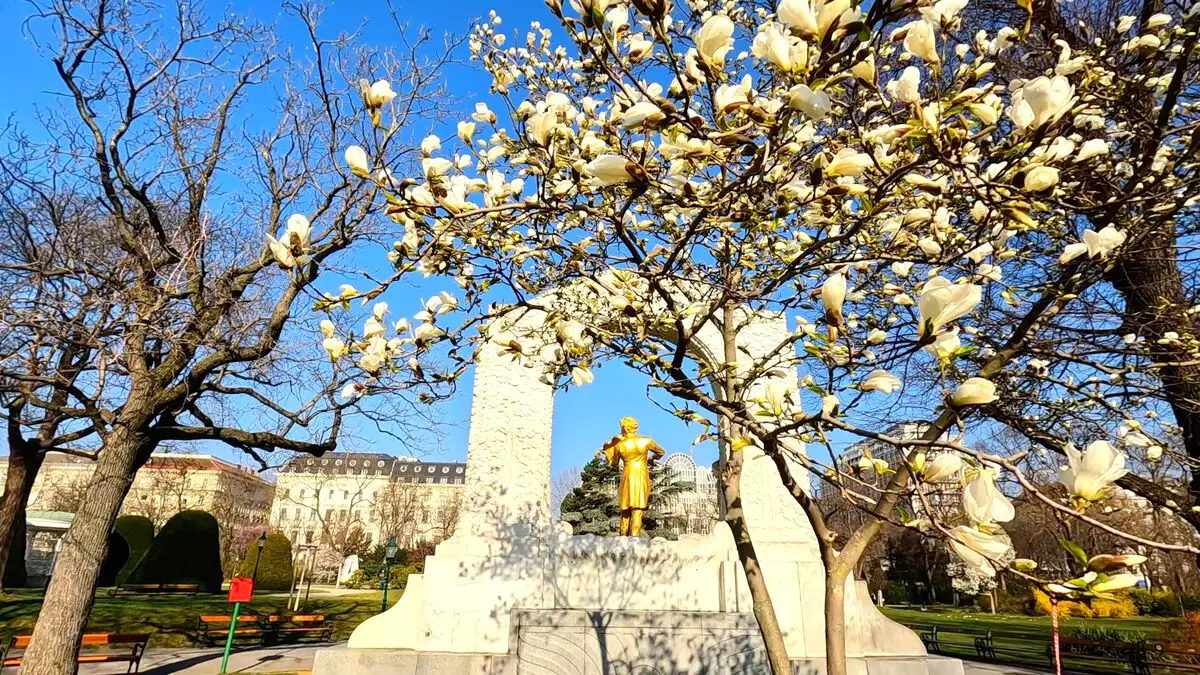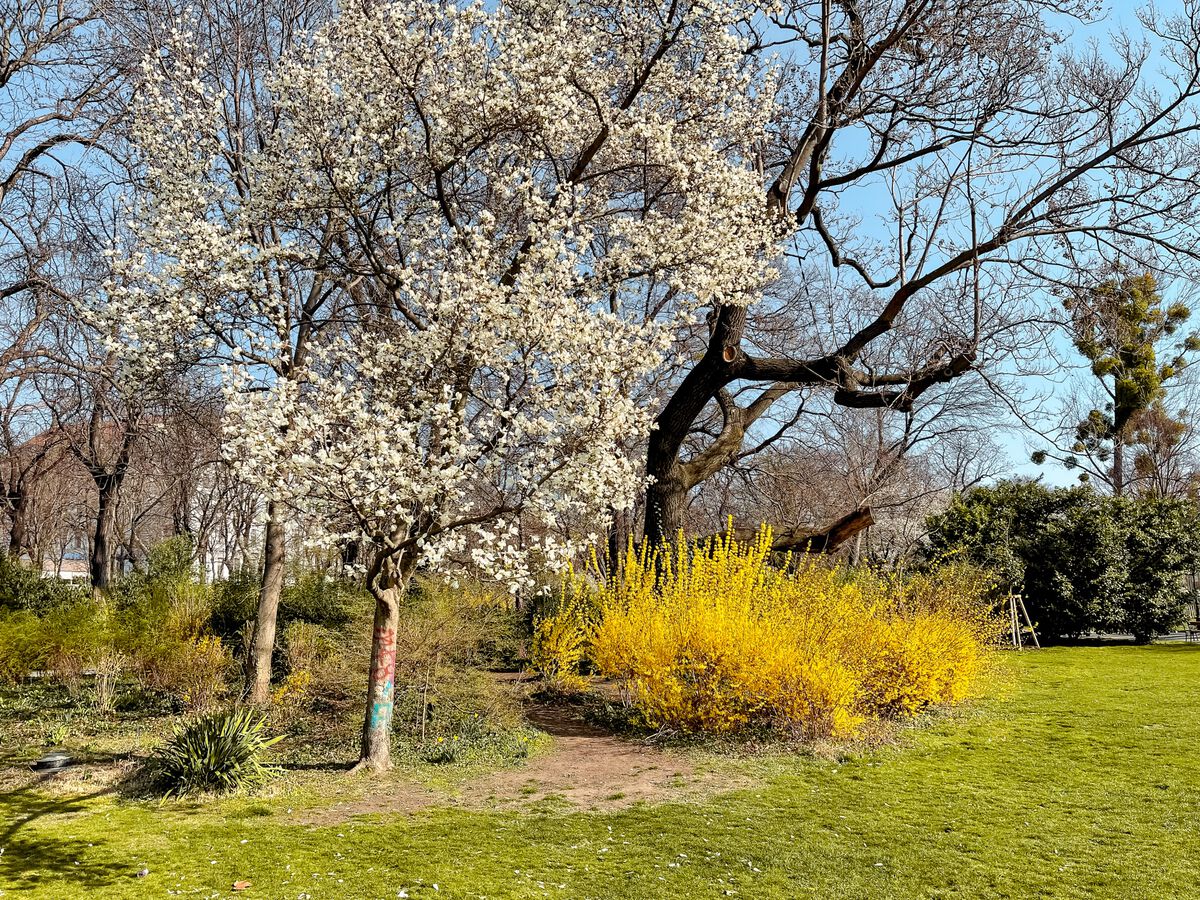 Schönbrunn Palace in Vienna – more beautiful photos
Schönbrunn Palace in Vienna -Wonderful Autumn photos (CLICK)
Where to go in Vienna?
TheViennaBlog has thoroughly studied all the attractions but also hidden secrets to uncover in Vienna. (Click Links below to get to the information)
Here is the Vienna Ultimate Top 50 Bucket List
Here is the Best of Vienna in 4 hours
Here is the Best of Vienna in 4 hours (Summer Edition)
Here are the Best 5 things to do in Vienna the most liveable city in the world
Here are the Vienna Old Streets in the historic Center
Here is the Spittelberg Village in Vienna
Save
Save
Save
Save
Save
Save
Save
Save
Save