Last Updated on December 4, 2017 by gregor
During the 1st Chivas Bartenders Chapter Bartour in Vienna, we had the chance to interview Max Warner, International Chivas Regal Whisky Brand Ambassador
Read more about The Chivas Regal Bartenders Bar Tour in Vienna. (CLICK)

Q: Tell us about yourself and your role at Chivas Regal
I was born in London, have worked in the drinks business for 23yrs (13 as a Chivas Brand Ambassador) – 10 years working across all sectors of Hospitality including a Chef, Bartender and General Management. Travelled to 79 countries and done Scotch Whisky presentations across 29 languages.
Q: How does one get a job as a brand ambassador?
It is a specialized skill for anyone devoted to the history and heritage of a product or brand, a creative mind that looks for solutions to 'bring to life' brand experiences to a varied yet targeted audience.
Q: What's your favorite thing about your position?
Being able to learn about and meet people from different cultures, collaborate with other luxury brands and experience some of the best events around the world.
Q: What are the most challenging parts of your job?
Most of the time the challenges that lie within the perceptions of Scotch Whisky drinkers (being older and more mature) require me to dig deeper into the culture to try and understand the best way to make it relevant. Some countries are more advanced that others and on certain occasions I find myself re-iterating something I would have identified many years earlier. Being away from my family and friends can be tough.
Q: Talk about the different types of Scotch Whisky – and how Scotch Whisky differs from other Whiskys from around the world?
Scotch Whisky is available in Grain, Malt and Blended and Blended Malt varieties. For me it has more complexity, history and heritage than any other variety and inspired some of the modern whiskies of the world such as Japanese.
Q: Tell us about Chivas Regal brand – what makes it special and unique?
It was the world's first luxury blended scotch whisky. It offers 8 different expressions which harness both aged and are fully matured selected cask versions meaning there is something to suit everyone.
Q: Are there any trends in the spirits industry – even beyond the Scotch Whisky industry – that we'll be seeing in the next few years?
I believe the most exciting things that are developing right now are associated with try to minimalize the waste of ingredients, not perishable equipment such as plastic straws and non-recyclable packaging.
Q: What's it like to visit The Strathisla distillery in Scotland?
It is the home of Chivas Regal, tranquil, romantic and the oldest, most beautiful distillery in the highlands of Scotland.
Read more about the visit to the Strathisla Distillery in Scotland here (CLICK)
Q: What is your favorite of Chivas Regal offerings?
This is always dependent on the occasion and the audience. I always prefer to drink what my guests want to drink.
Q: What's next for Chivas Regal, can you tell us a little bit about future plans, activities or new offerings,…?
All the current information regarding our activities, drinking rituals and events around the world are available through our social media pages on Facebook, Instagram (@chivalregal) or on our website www.chivas.com unfortunately I am unable to reveal the new products we are currently working on but next year will be another very exciting year for Chivas and Blended Scotch Whiskies.
thanks so much for your valuable time!
TOP TIP!
Chivas connaisseurs have the opportunity in the following selected bars to collect Chiva's shelf points and exchange these in exclusive Chivas Regal gifts.
The Cocktails and Chivas Exclusive Cards are available in the following selected bars:
The Birdyard, Lange Gasse 74, 1080 Vienna
Feng Liu, Birdyard, Vienna
D-Bar, The Ritz-Carlton Vienna, 1010 Schubert Ring 5, Vienna
Michael Reinhart, D-Bar at  The Ritz-Carlton, Vienna
Dino's American Bar, Salzgries 19, 1010 Vienna
Marius Willenbücher, Dino's American Bar, Vienna
Josef Cocktail Bar, Sterngasse 1, 1010 Vienna, Austria
Andrea Hörzer, Josef  Cocktail Bar, Vienna
Want to find out more about "How to taste Whiskey". (CLICK)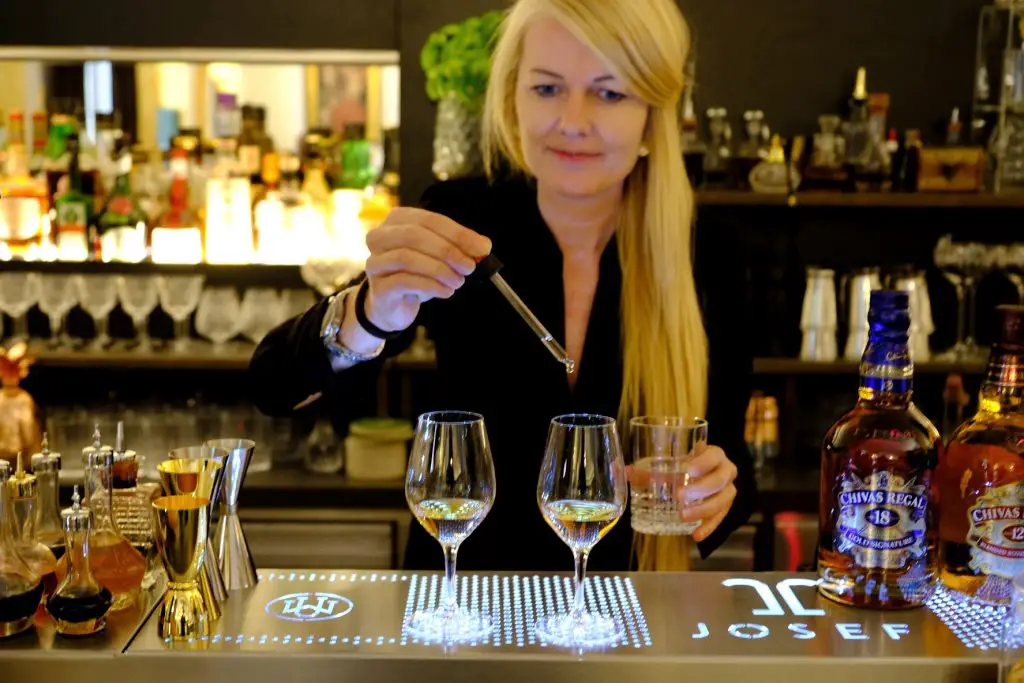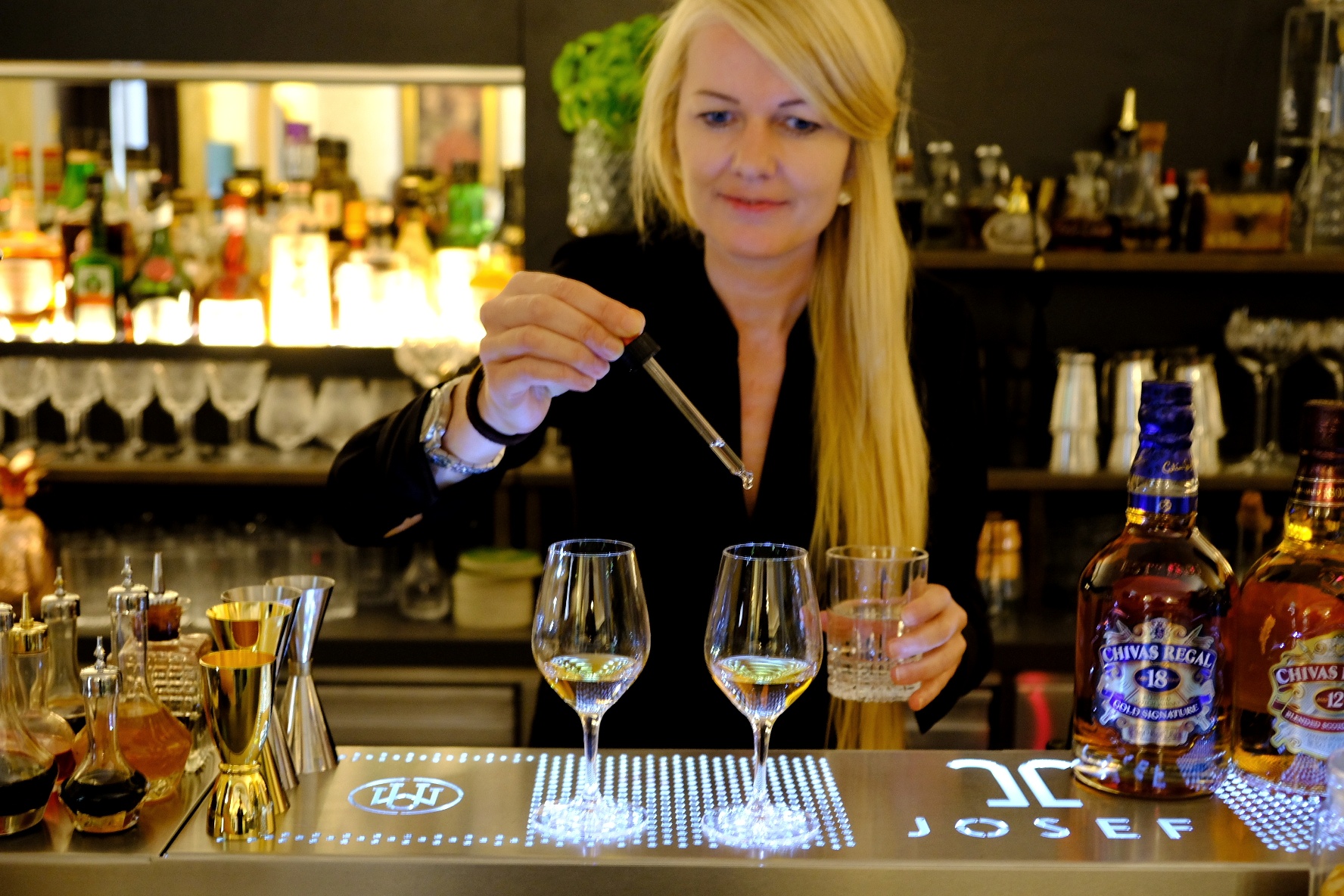 In cooperation with Pernod Ricard Austria
Save
Save
Save
Save
Save