Last Updated on December 29, 2018 by gregor
During the 2nd Chivas Bartenders Chapter Bar tour in Vienna, we had the chance to interview Ken Lindsay, International Brand Ambassador of Chivas Regal:
Read more about the 2nd Chivas Bartenders Chapter Bar tour in Vienna (Click)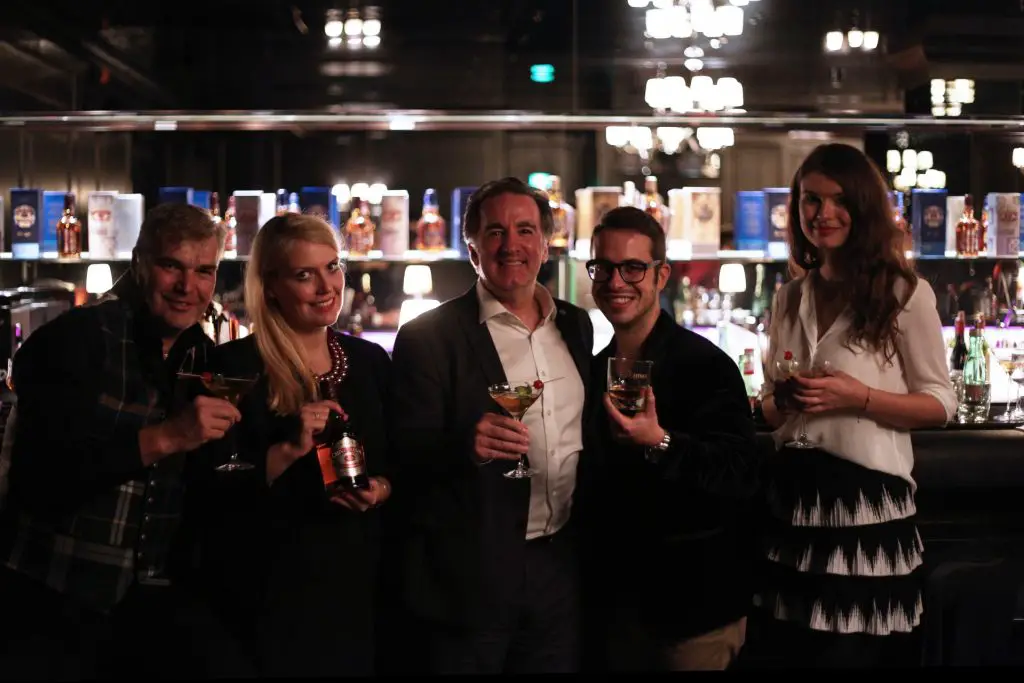 Ken Lindsey (middle)
Q: Tell us about yourself and your role at Chivas Regal?
I am very fortunate to have the best job in the world! I have spent 30 years in the Scotch whisky industry, which is half of my life, and by far the best half! As brand ambassador for Chivas Regal, my role covers education and training around the world, together with welcoming the many guests whom we host in Scotland at the iconic Strathisla Distillery, the home of Chivas Regal. My travels have taken me to over 80 countries, and I still get a huge thrill when discovering new cultures, people and their passion for scotch whisky, particularly Chivas!
Q: How does one get a job as a brand ambassador?
My professional background for over 40 years is marketing, so this is a very good starting point! I believe you need to have a passion for your role, your brand and a keen interest in people and what motivates them. Of course, a deep knowledge of your brand and excellent communication skills are a prerequisite of any good Brand Ambassador. I also speak a few European languages so that is really helpful when visiting different countries!
Q: What's your favourite thing about your position?
My favourite aspect of my role is introducing the fantastic range of Chivas Regal products to our customers worldwide and guiding them through the unique heritage, craftsmanship and flavours they can experience. I am always searching for new and creative ways of exciting our whisky lovers, even after 25 years in the role!
Q: What are the most challenging parts of your job?
With a fair amount of travel, both internationally and in Scotland, one challenge is achieving a good balance between work and home life. I try to be home for weekends as I play golf then, and also cook at home. Another challenge is maintaining high energy levels and professional poise despite some gruelling schedules! I'm always conscious that it may be the first and only time I'm presenting to my audiences!
Q: Talk about the different types of Scotch whisky – and how Scotch whisky differs from other whiskies from around the world.
The main types of scotch whisky are single malt whisky, which are crafted in one individual distillery, and blended scotch whisky, which are created by the master blender, using a selection of single malt whiskies plus a selection of grain whiskies to create a unique blend. The art of blending is a skill gained over many years, and is a true artisan profession. Our current Director of Blending has over 35 years of experience, having worked in all areas of the scotch whisky industry. We have been making scotch whisky in Scotland for over 500 years, since 1494, so we should be pretty good at it by now! Of course, there are many other styles of whisky from Ireland, The US, Canada, Japan, India, Taiwan, Spain, France and many more, but they differ from scotch whisky in both style and quality.
Q: Tell us about Chivas Regal brand – what makes it special and unique?
Chivas Regal the brand has been around since its successful launch in 1909 and now sells over 5million 9L cases al round the world in more than 150 countries. Its uniqueness comes from the selection of single malt whiskies used in the blend, heavily influenced by the Speyside style – rich, fruity and elegant. With a unique single malt at its heart, Strathisla, produced in the oldest working distillery in the highlands since 1786, together with the unique recipe, crafted by five generations of Master Blender, makes Chivas Regal iconic and special.
Q: Are there any trends in the spirits industry – even beyond the Scotch Whisky industry – that we'll be seeing in the next few years?
We are seeing a growing trend in innovation with different cask finishes such as Chivas Regal Mizunara, selectively finished in hand-crafted rare Mizunara oak casks from Japan. Also our latest release, Chivas Regal XV which is a fifteen-year-old unique blend, selectively finished in Grande Champagne Cognac casks. This type of innovation offers our customers who already love Chivas Regal the opportunity to enjoy a different drinking experience with their favourite brand. Beyond that, we are seeing the a massive increase in the number of flavoured whisky offerings.
Q: What's it like to visit The Strathisla distillery in Scotland?
I have to say visiting the iconic Strathisla Distillery in the heart of Speyside is a dream destination for those who make the journey to experience it. The traditional pagoda roofs, a wooden water wheel that powered the old mill and the perfectly picturesque country setting makes Strathisla one of the most romantic and evocative distillery destinations. We also offer guests the opportunity to create their own bespoke blend, using a variety of single malt and grain whiskies. It is a truly magical experience.
Read more about the visit to the Strathisla Distillery in Scotland here (CLICK)
Q: What is your favourite of Chivas Regal offerings?
I am a huge fan of Chivas Regal Ultis, an exceptional blended malt, crafted fromonly five single malt whiskies – Strathisla, Longmorm, Tormore, Braeval and Allt-a-Bhainne. A masterpiece!
Q: What's next for Chivas Regal, can you tell us a little bit about future plans, activities or new offerings…?
We are always innovating and developing new ideas to enhance our offering to our existing fan base, and to excite new customers. With the present range covering the following expressions, we are well placed to offer our customers the very best range within the Chivas Regal signature style.
Chivas Regal 12
Chivas Regal Extra
Chivas Regal Mizunara
Chivas Regal 18 YO
Chivas Regal Ultis
Chivas Regal 25 YO
Chivas Regal XV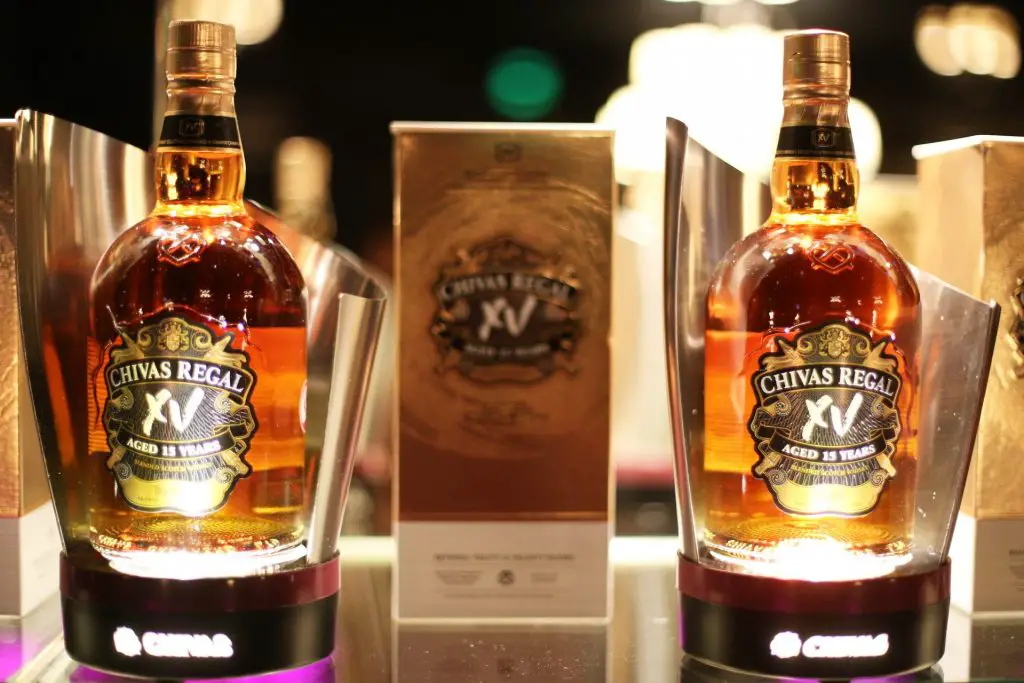 In terms of activities, we are at the very early stage of our global partnership with Manchester United FC which is an exciting collaboration, pivotal to our "Success is a Blend" campaign.
We are also continuing with The Venture, a social responsibility platform which supports entrepreneurship in communities around the world.
Finally, we are entering the 5th year of our Chivas Masters Global Cocktail competition which has grown from strength to strength since its inception in 2013.
thanks so much for your valuable time!
In wonderful Cooperation with Chivas Regal Austria