Last Updated on October 17, 2022 by gregor
Many travel enthusiasts consider Northern Italy to be one of the most beautiful parts of the world. This area of the country is split into eight separate regions, all of which are very different from each other but hold their own unique sense of beauty and are incomparable to each other. From the picturesque alps to the cities with beautiful architecture, such as Turin, the region of northern Italy truly has it all. 
North Italy is absolutely massive. It would take you months to get through it, and even with that, you wouldn't even touch the surface. For this list, we've had to trim it down more than once, so cut us some slack. This post contains a compelling list of the best places to visit in northern Italy that are simply unmissable. Get the pen and paper ready.
Milan
Milan is arguably one of the most well-known places in northern Italy. The highly sought-after destination is known for its upscale fashion stores and famous football teams, Inter Milan and AC Milan, which attract tourists from all over the world. Besides that, there's so much more to the metropolis, like its best-preserved architectural developments, such as the Duomo Di Milano, and, of course, the traditional Milano dishes like the Risotto Alla Milanese.
After a long day of exploring one of the best places in northern Italy, sit yourself down for an aperitivo. It's known as a "pre-dinner cocktail" that comes with some cold meats to nibble on, and it originated in Milan. It's quite similar to the happy hour idea that's known in other countries.
Shopaholics should check out Galleria Vittorio Emanuele II. It's Italy's oldest shopping center and comprises many high-end branded stores, including Louis Vuitton, Gucci, Prada, and many more.
Read more about it in the Milan Travel Guide: BEST OF MILAN IN ONE DAY (TRAVEL GUIDE AND MAP 2022)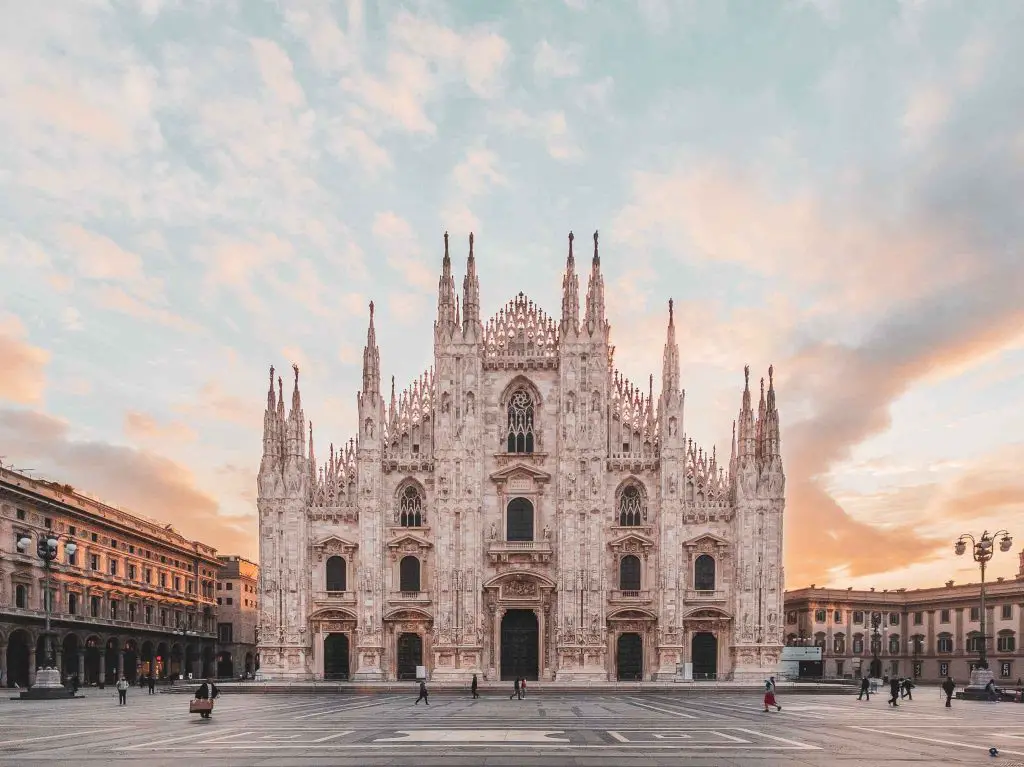 Venice
A list of destinations in northern Italy wouldn't be complete without a mention of the fairytale city of Venice. Renowned for its quaint canals, romantic boat rides, and tiny cobblestoned streets, the city itself is on an island in the Venetian Lagoon that's made up of a set of small islands, all of which are connected by bridges.
Some attractions in Venice that you can't afford to miss include the Rialto Bridge, St. Mark's Basilica, the Piazza San Marco, and not to forget taking a gondola ride through the canals.
Getting lost in the alleyways of Venice with no plan is something that I'd recommend to everybody. You'll see how true local Venetians live and may stumble across some very affordable eateries that are a fraction of the price of the ones outside of the major tourist sights and are also a lot tastier too.
Venice is easily one of the best cities in Italy.
Read more about it in the Venice Travel Guide: 3 DAYS IN VENICE ITALY BEST VENICE ITINERARY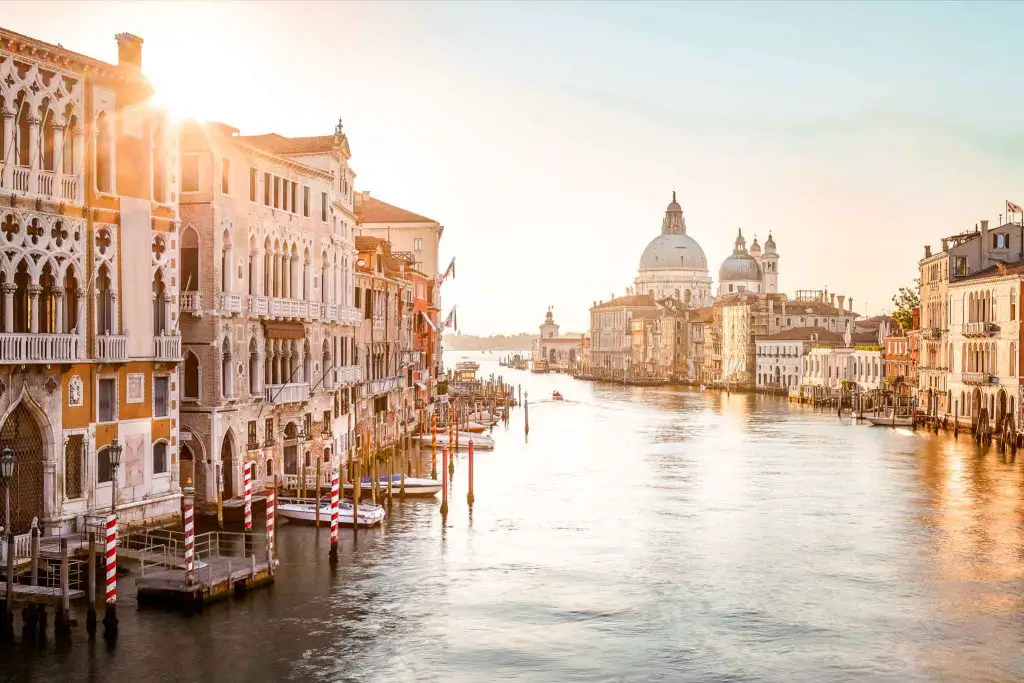 Grado
The tiny town of Grado is a lovely place to explore the Adriatic Sea. Grado is known as the halfway point between Trieste and Venice and isn't too far from the Slovenian border.
Over the past few years, Grado has been revamped to fit tourists' needs with the introduction of new tourist sites like Parco Termale Acquatico. Family vacations are popular in the small seaside settlement, especially in the summer months when the weather is great and people have more time on their hands. From restaurants serving the finest northern Italian cuisine to white sand beaches where the kids can run around without being bothered, Grado is an ideal destination for a family holiday.
Visitors should check out the Basilica of Sant'Eufemia. It's one of the oldest churches in Italy still standing today. The preservation of it is mindblowing.
Read more about it in the Grado Travel Guide: TOP THINGS TO DO IN GRADO, ITALY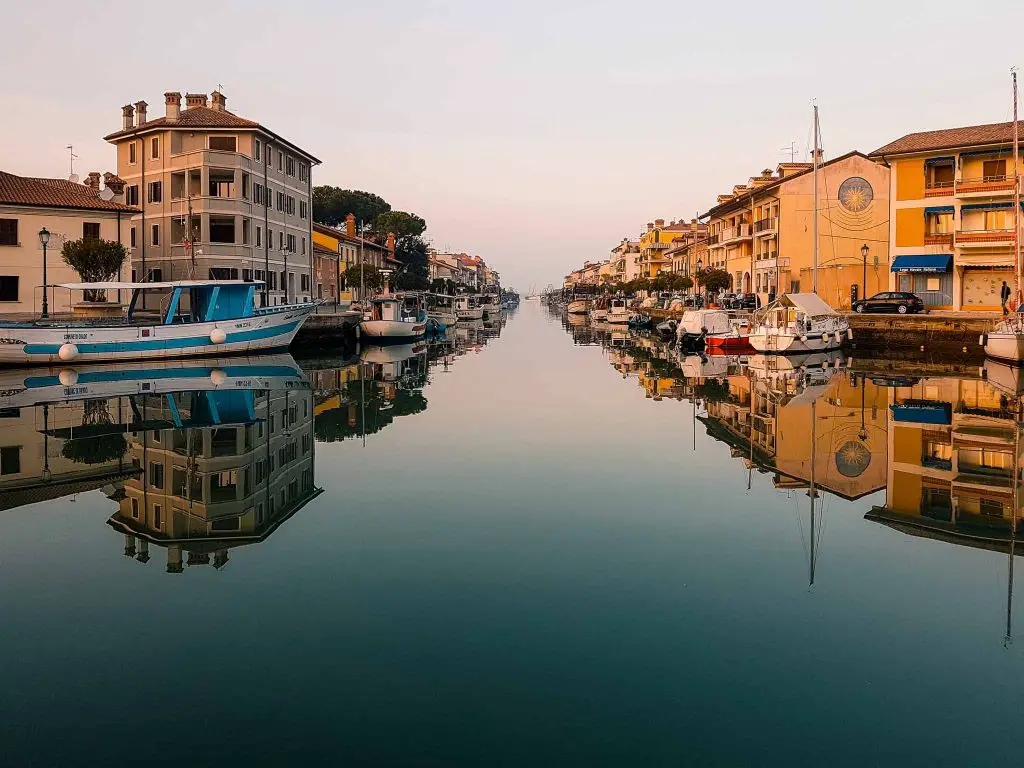 Brescia
Located in the Lombardy region, Brescia sits below the Italian Alps and has some beautiful scenery that's worth checking out.
Brescia has a fascinating history that dates back thousands of years. The city was occupied by the Gauls' "Cenomani" tribe for many years until the Romans swooped in and took over. Wandering through Brescia, it won't take you long to see the remains of the strong Roman influence that was over the city. Attractions like Piazza del Foro are a great example.
Read more about it in the Grado Travel Guide: TOP THINGS TO DO AND SEE IN BRESCIA, ITALY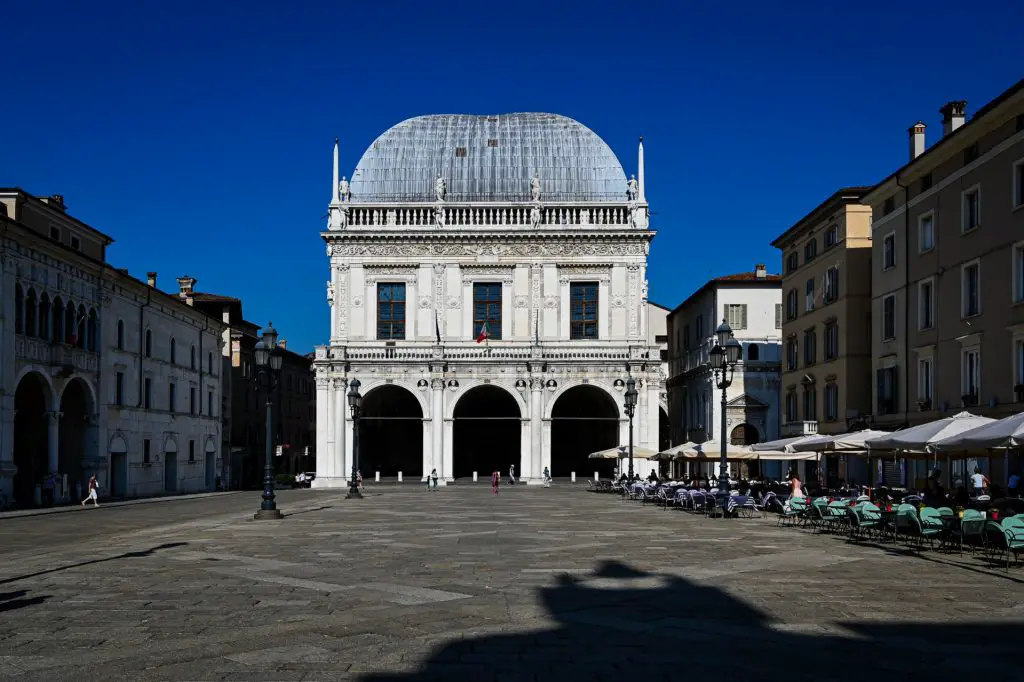 Lake Garda
Known for its gleaming waters, quaint towns, and being the largest lake in Italy, Lake Garda is like no other place on this list.
The town of Sirmione is the perfect gateway for adventuring around Lake Garda. It sits directly on the lake and hosts some beautiful buildings and famous archaeological sites like the Grotte Di Catullo. There are also plenty of little restaurants along the water where you can enjoy northern Italian cuisine whilst taking in the views of this natural beauty.
Lake Garda is a whopping 50 kilometers in length. If you'd like to see the whole thing, consider hiring a car and driving the length of it or you can take a boat ride, which is equally exciting.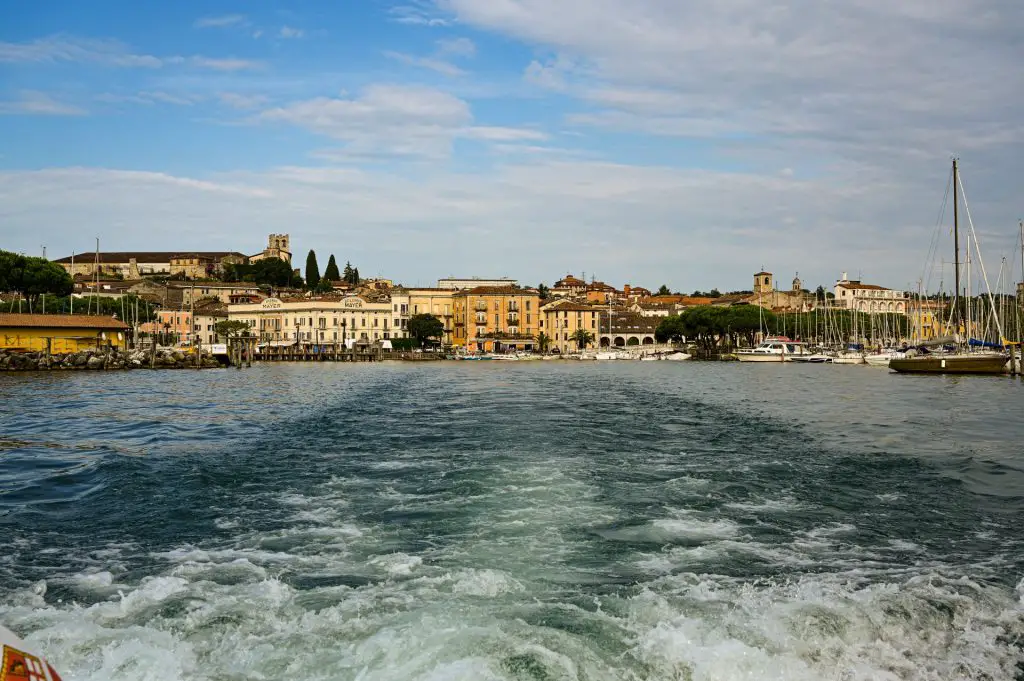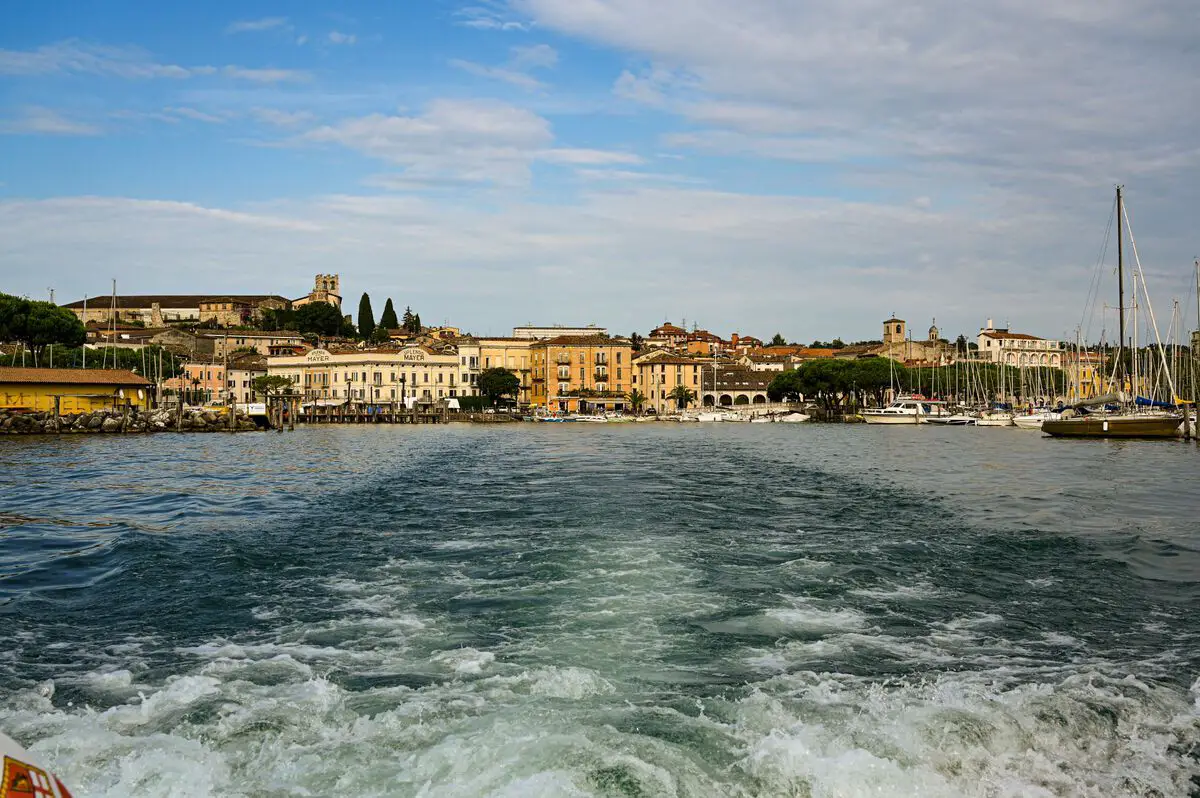 Verona
An underrated place in northern Italy to visit is Verona. A lot of people decide to skip it and head straight to the museum, which is a huge mistake. It's known as one of the main historical cities in the country, hosting the likes of the
Arena di Verona, and is even listed as a UNESCO World Heritage Site.
The ancient city is predicted to be over 2000 years old as there's evidence that the Romans took over it in 89 BCE and certain monuments that were discovered there date back to that time.
Be prepared for Verona's humidity. It's close to Lake Garda, which creates an extremely humid atmosphere in the area, and once wintertime comes, there's plenty of fog.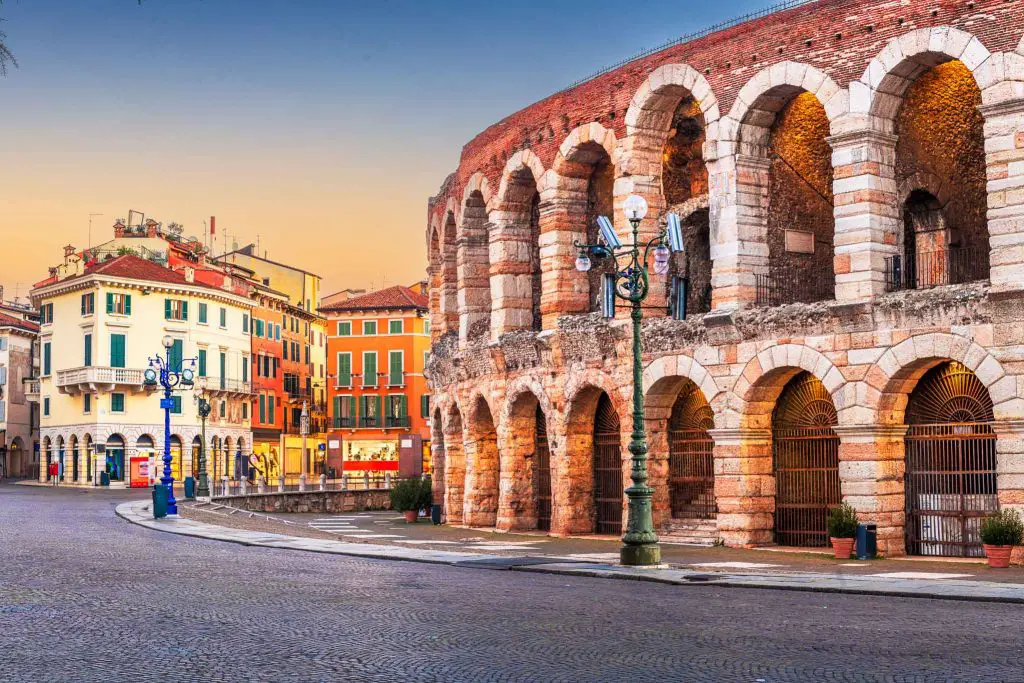 Bologna
Bologna always appears on a list of top Italian cities, and for good reason. It has a reputation for being an extremely welcoming city and is the largest city in the Emilia-Romagna region of northern Italy.
The city of Bologna is an important hub for companies involved in the agriculture, industry, finance, and transport industries as it's where a lot of them base their headquarters.
Most tourists head to Bologna to catch a glimpse of the Cathedral of San Petronio and the Piazza Maggiore. Two attractions shouldn't be missed.
Bologna is where the famous Italian dish bolognese comes from, so it's important you try as much of it as possible. The recipe that some eateries use there is like no other.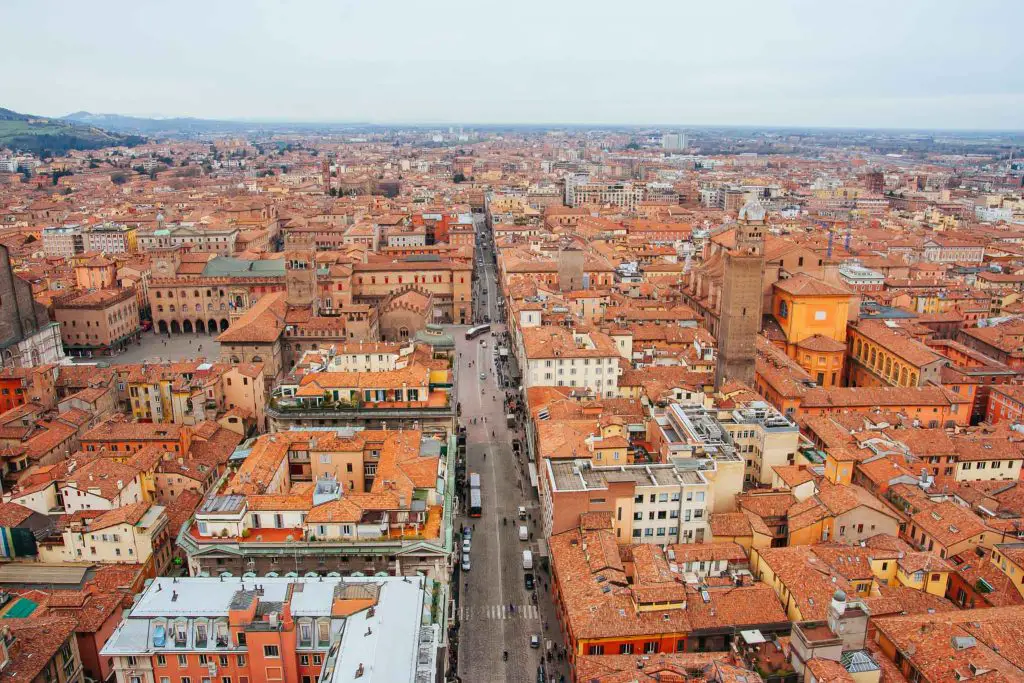 Lake Como
Lake Como is a 46-kilometer-long lake that lies beneath the Italian Alps and is another one of those amazing places to visit in northern Italy.
The Y-shaped lake has some of the cutest little towns where you can base yourself to enjoy the experience. The popular ones are Como (obviously), Menaggio, and Bellagio, all of which are absolutely stunning.
For stunning panoramic views of the lake, be sure to take the Como Brunate Funicular. It's a railway that connects Como to Brunate, which is nicely placed at a height, so you'll have an outstanding view.
Keep an eye out for your famous celebs when you're there. A lot of affluent people spend their resting days in Como. George Clooney is rumored to have his very own home there.
Cinque Terre
The coastal region of Liguria is home to the beautiful fishing villages of Cinque Terre. It's exploded onto the tourist scene in recent years, with people heading there to see colorful terraced houses overlooking the Ligurian Sea.
Cinque Terre is well-known for its delicious wine, and there are two popular wineries in Manarola and Volastra. It's a great place in that part of Italy where you can do some wine tasting and take a tour of a vineyard.
Cinque Terra is a car-free zone, so it's best you leave the motor at home. You can, of course, drive as far as you can get and park your car, but parking is extremely expensive. Taking the train is a better alternative to getting there. What a lot of people do is base themselves in the city of Florence and take a day trip there, which is ideal.
Turin
From being known as one of the top industrial hubs in Italy to hosting some of the best things to see, such as the Palazzo Madama, it's no wonder Turin is a must-see in northern Italy.
Turin is essential to Italy's economy due to its industrial nature. It was once the capital of Italy for four years between 1861 and 1865. Among Italians, the city holds a special place in a lot of their hearts.
Besides all the tourist attractions that you'll pay a visit to in Turin, a stroll through the streets in the residential areas to see how the locals live is a special adventure in itself. The picturesque townhouses will surely be enough to keep you there for hours.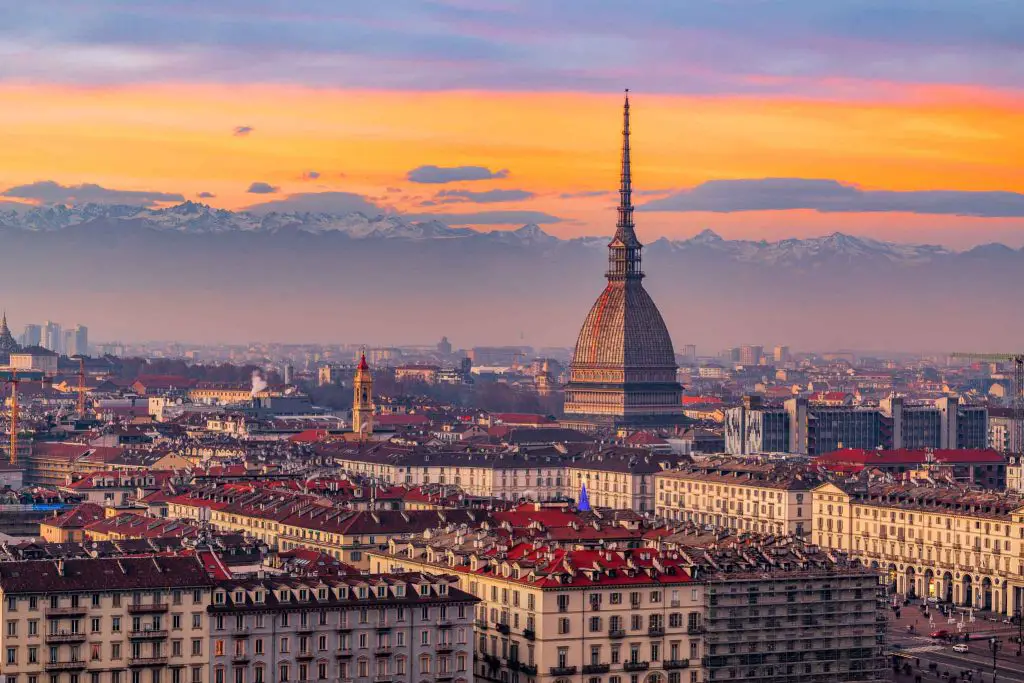 The Dolomites
The Dolomites are a set of mountains stretching 125 miles across the north of Italy, bordering Austria and Switzerland. They're known for their unusual pale color, which is from their composition and makes seeing them at sunset or sunrise a memorable experience.
Some parts of the Dolomites reach almost 11,000 feet. Only the most experienced hikers would dare to attempt to reach the highest point.
Depending on what type of trip you're looking for, there is a wide range of places you can stay in the Dolomites. Popular places include Val Gardena, Alpe di Siusi, and many more.
Choosing the Dolomites as a stop on your northern region of Italy trip is a must.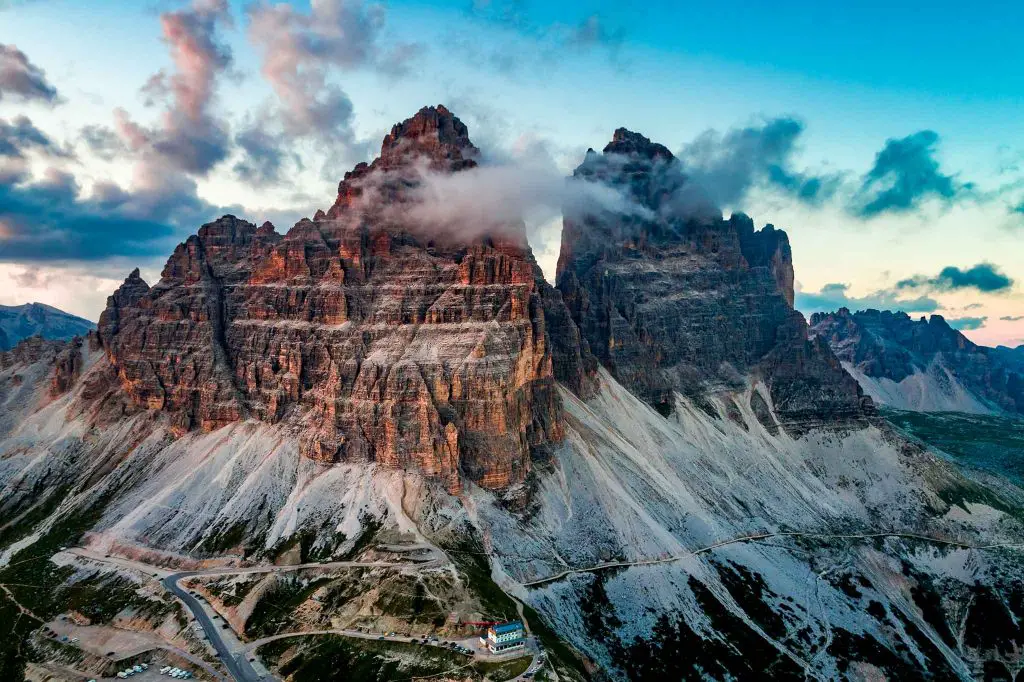 Trieste
Trieste is a fascinating place to see in northern Italy. It's pretty close to the Slovenian border and has a completely different feeling from anywhere else in the country because of its heterogeneous history and the different ethnic groups that have based themselves there for many years. The city has its own dialect, which has evolved over time. It was originally called Tergestino and then, over time, it was changed to the Triestine dialect of Venetian.
The weather can be quite unpredictable in Trieste. It rains a lot there, so make sure you bring a jacket to prepare yourself.
Trieste's cuisine isn't exactly the same as the rest of Italy's, like the traditional pizza and pasta you'd see everywhere. For example, the dish Jota is a hearty stew mixed up with beans, potatoes, sauerkraut, and olive oil.
There are some cool things to do in Trieste, such as visiting the Roman ruins, castles, and the Trieste Harbor, which overlooks the Adriatic Sea and is the most important harbor in the whole country. Sitting by watching the ships come and go is an ideal way to spend a lazy day.
Read more about it in the Trieste Travel Guide: BEST THINGS TO DO IN TRIESTE (ITALY) TOP ATTRACTIONS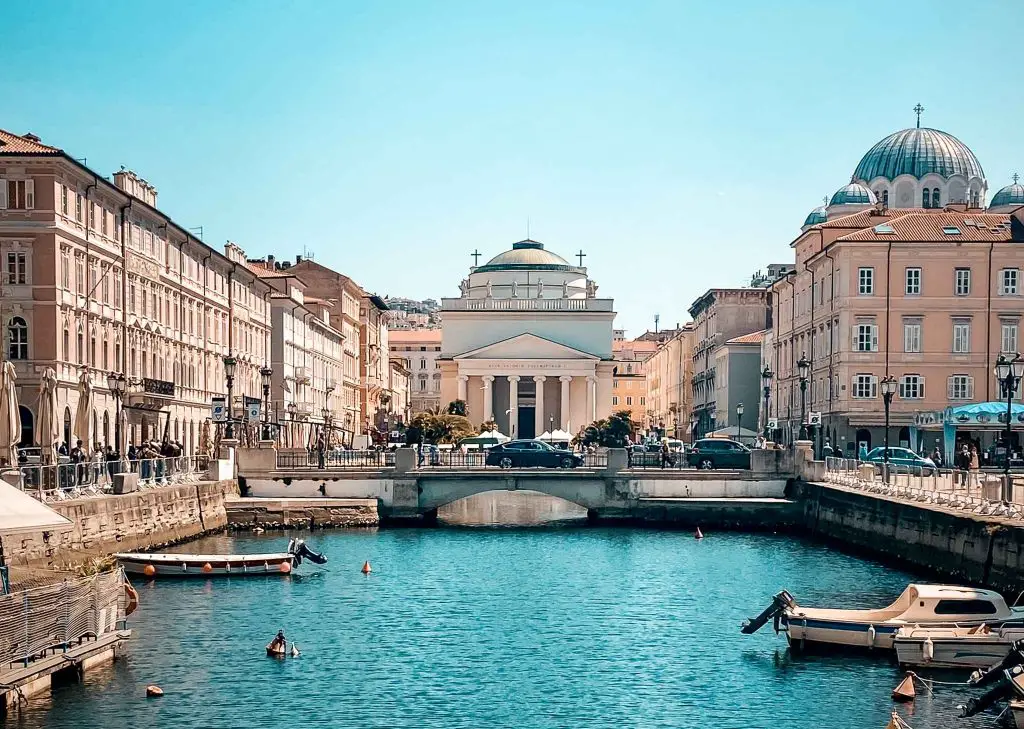 Portofino
The charming coastal town of Portofino in the northern part of Italy is a must-visit. It's known to be the place where the rich go to spend their money. I don't really blame them because, if I had that sort of money, I'd love to live in one of those picturesque houses looking out to the Ligurian Sea.
Diving is quite popular in Portofino. There's a huge bronze statue of Christ of the Abyss that's hidden away below sea level. Once in Portofino, you can take a diving tour where they take you to the location and guide you to where it is underwater. Sounds like an adventure, right?
Compared to the cities around the rest of Italy, Portofino is small, but there's still a lot to do. Check out the Church of St.Mary, which is an old Romanesque Lombard-style church that has seaside views.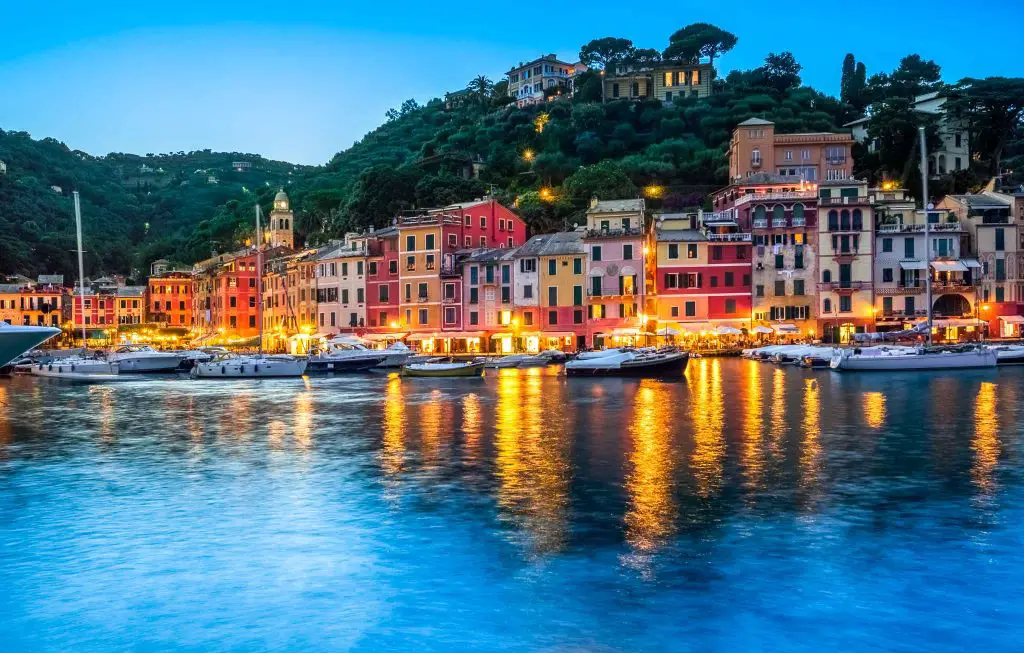 Parma
A beautiful place to visit in northern Italy is Parma. It's situated between Milan and Bologna and is famous for its fabulous Parmigiano Reggiano cheese and prosciutto di Parma. There's no doubt you've tried both at least once in your life.
Parma was a city that was heavily destroyed during World War II. The Battle of Collechio happened in Parma between the Brazilian Expeditionary Force and Italian partisans. A great way to learn about the past is by visiting the Palazzo della Pilotta, which houses the National Gallery and was bombed during the war.
Parma is a popular food destination among travelers. Spalla cotta, lasagne alla parmigiana, and culatello di zibello are among the traditional dishes served here and are definitely worth a try. Parma is also home to the European Food Safety Authority, so food safety is a priority.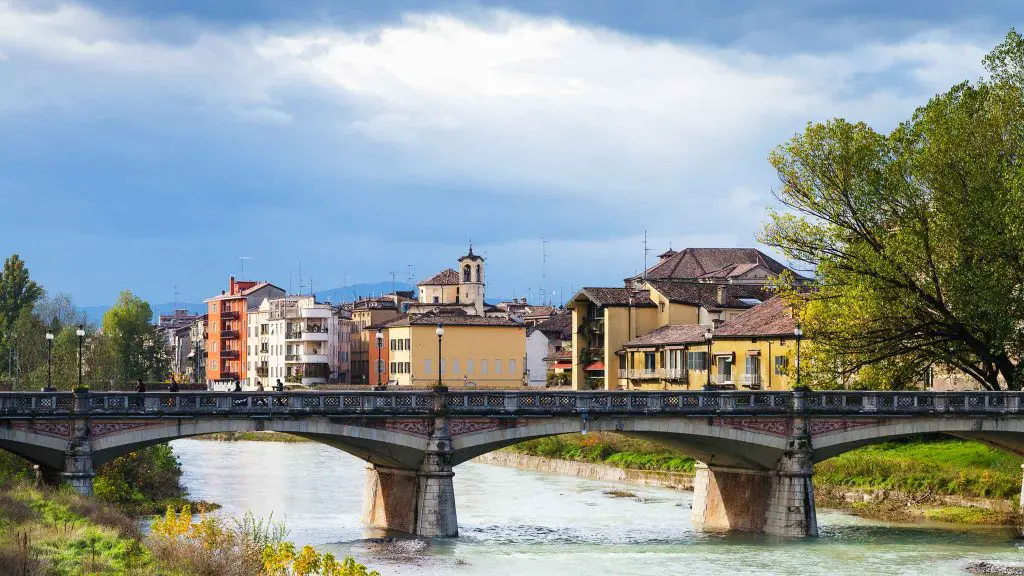 Bergamo
Bergamo is located in the Lombardy region and is super close to Milan. It's only an hour's drive away. Some flights that are listed as landing in Milan actually fly into Bergamo. They're that close.
The picturesque city of Bergamo is like something from a fairytale, including the district of Città Alta, which has adorable cobblestoned streets and is surrounded by Venetian walls. Città Alta can be accessed by funicular. Once you're there, you'll have an astounding view of the city.
Check out the Duomo di Bergamo, a Roman Catholic cathedral with some interesting designs; additionally, the Cappella Colleoni is a uniquely designed chapel attached to the Basilica of St. Mary Major that you should see before you leave.
Basilica Di San Vitale
The simple exterior of this church does not reflect the incredible early Christian mosaic art inside that is some of the finest in the whole country.
The Basilica di San Vitale is situated in the heart of the city of Ravenna, which is renowned for its creative mosaics that are embedded in many buildings across the municipality. It was built way back in the sixth century by Archbishop Maximian in 547 AD. Across the building, you can see evidence of Christian designs and stories that will truly blow your mind.
Besides visiting the Basilica di San Vitale, there are many other things you can do in Ravenna, including paying a visit to the Museo Nazionale Ravenna and Sant'Apollinare Nuovo.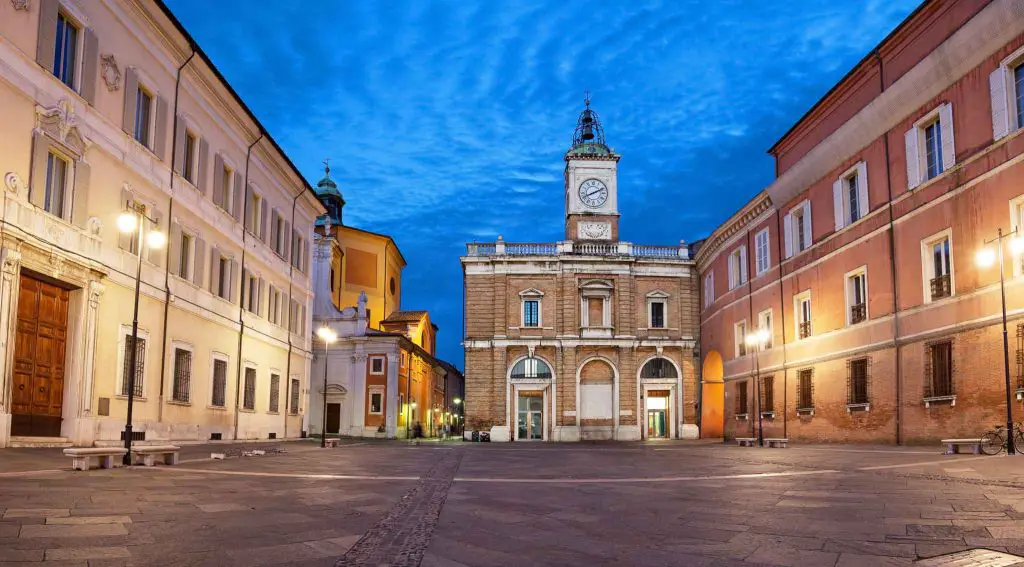 Bassano Del Grappa
Bassano Del Grappa is a city in northern Italy in the Veneto region. It's not too far from Venice, either, which could easily be done on a day trip if you were interested.
Many people know Bassano Del Grappa for the wooden Ponte Vecchio bridge that crosses the River Brenta, one that's similar to the one in the city of Florence. It was designed by Andrea Palladio in 1569 and suffered severe damage during World War II more than once. After some reconstruction, it's now one of the region's most popular sites.
After you've crossed the Ponte Vecchio bridge a couple of times, enjoy some of Bassano Del Grappa's riverside cafes and restaurants. If you're a lover of pizza, Check out Premiata Fabbrica Pizza. Damn it's good.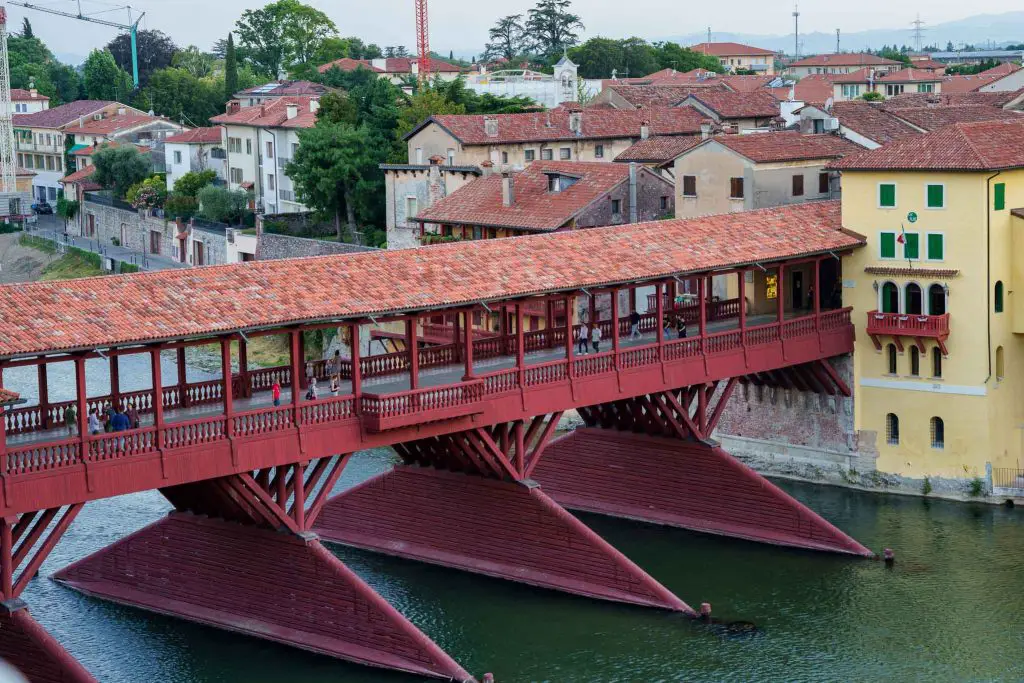 Other Great Places To Visit In Northern Italy
Bolzano, South Tyrol
Monte Santo Di Lussari, Udine
Alessandria, Piedmont
Ferrara, Emilia-Romagna 
Mantua, Lombardy
Is Northern Italy Worth Visiting?
The north of Italy is a stunning region that's definitely worth visiting. From the diverse cultures and traditions in each city on this list to the various mouth-watering dishes that are to die for, when you visit the northern part of Italy, you'll keep going back for more.
How Long Should You Spend In Northern Italy?
You could spend a week or a year in northern Italy and it would still not be enough time to see it all. When visiting that part of the country, it's better to identify a certain part of the region and create a plan around it. Otherwise, you'll end up rushing around and not enjoying the full experience, and that's the last thing you want to happen.
Hiring a car is a good option to get around that little bit faster than taking public transport. You'll get to see places that you wouldn't get to if you were to take a bus or train.
Additional related Italy Travel Guides you might enjoy:
3 DAYS IN VENICE ITALY BEST VENICE ITINERARY
4 DAYS IN ROME – BEST ROME ITINERARY
3 DAYS IN NAPOLI, ITALY COMPLETE NAPLES ITINERARY
NAPLES, ITALY, ULTIMATE TRAVEL GUIDE – TOP THINGS TO SEE AND DO IN NAPOLI
BEST THINGS TO DO IN TRIESTE (ITALY) TOP ATTRACTIONS
BEST OF MILAN IN ONE DAY (TRAVEL GUIDE AND MAP 2022)
TOP THINGS TO DO IN GRADO, ITALY
TOP THINGS TO DO AND SEE IN BRESCIA, ITALY
15 VENICE AND TRIEST INSTAGRAMERS YOU SHOULD BE FOLLOWING
BEST 10 DAYS IN ITALY ITINERARY – HOW TO SPEND 10 DAYS IN ITALY