Last Updated on September 14, 2022 by gregor
With the leaves changing color and the weather cooling down, autumn is a great time to get out and take some photographs.
Here are my Quick and easy autumn photography Tips to capture beautiful autumn photos
What is Autumn for photographers?
Autumn is a wonderful time for photographers. The foliage is beautiful and the colors are stunning. Autumn photography can be very challenging, but it is also very rewarding. Foggy days can be a bit tricky, but a wide-angle lens can really help capture the beauty of the landscape. Fall photography is also very popular, and it can be a lot of fun.
Which equipment should I take with me for Autumn Photography?
Autumn is a great time for photography, and there are a few key pieces of equipment that will help you get the best results.
A telephoto lens is ideal for autumn photography, as it will allow you to capture close-ups of the leaves and other fall details.
A wide-angle lens is also a good choice for landscape photography, as it will give you a wider field of view to work with.
A tripod is essential for long exposure shots and for getting the best possible composition in your photos.
Finally, make sure to bring along plenty of extra batteries and memory cards, as autumn photography can be quite demanding on your camera's resources.
Autumn photography tips for setting up your camera
Autumn is a great time of year for photography, with the beautiful colors of the leaves and the clear skies. Here are some camera setting tips to get the best results from your autumn photography.
Exposure: To get the best exposure for your autumn images, use a tripod and shoot in RAW format. This will give you the most flexibility when editing your photos later. Try to little underexpose the photo to get more colors in the photo
Foreground: Use a wide-angle lens to get a wide field of view and include more of the foreground in your composition. This will add depth and interest to your photographs.
Depth of field: Use a large aperture (smaller f-number) to get a shallow depth of field. This will make the background blur and help to focus attention on the subject of your photograph.
Sunrise or sunset: The golden hours around sunrise and sunset are great times for landscape photography. The low light levels will give your photos a warm, glowy look.
Adjust the White Balance to give your fall images a bit vibrant autumn and warm look
Autumn Photography Ideas
Autumn is a great time for photography, with the autumn leaves providing interesting images and colors. Here are some tips for shooting autumn:
– Look for photo opportunities in the fog or on overcast days, when the light is softer and more diffuse. This can make for some beautiful and mysterious shots.
– Use a low aperture (f/11 or lower) to get crisp, sharp images of the leaves.
– Experiment with different angles and compositions to create interesting images.
– Take advantage of the autumn colors by including them in your shots. Look for the contrast between the colors of the leaves and the background.
Capture the glow of autumn
The autumn leaves are a beautiful sight, and their colors can be captured stunningly with the right exposure. By adjusting the image settings on your camera, you can bring out the natural hues of fall and create some truly stunning photographs.
Photograph during the Golden Hour in autumn
Autumn is a beautiful season, and the golden hour is the perfect time to take photographs. The colors of the leaves are vibrant and the blue sky is stunning. landscape photography is especially beautiful during this time. Sunrise and sunset are also amazing during the golden hour.
Creative Tips for Fall Photography
With the autumn season comes some of the best opportunities for photography. The colors of the leaves, the depth of field, and the reflections in the water all make for stunning images. Here are 11 tips to help you get the most out of your autumn photography.
1. Use a telephoto lens to capture the colors of the leaves.
2. Set your camera to a low ISO to avoid grainy images.
3. Use a tripod for long exposure shots to capture the foggy atmosphere.
4. Set your camera to aperture priority mode to control the depth of field.
5. Use a reflector to bounce light into your subject and fill in shadows.
6. Experiment with different compositions to make your images more interesting.
7. Shoot in raw format so you can edit your images later on if needed.
8. Take advantage of sunny days by using backlighting to create dramatic effects.
9. Use a polarizing filter to reduce glare and increase contrast.
10. Capture motion by using a slow shutter speed and panning your camera along with your subject matter.
11. Don't be afraid to experiment – sometimes mistakes can lead to great results!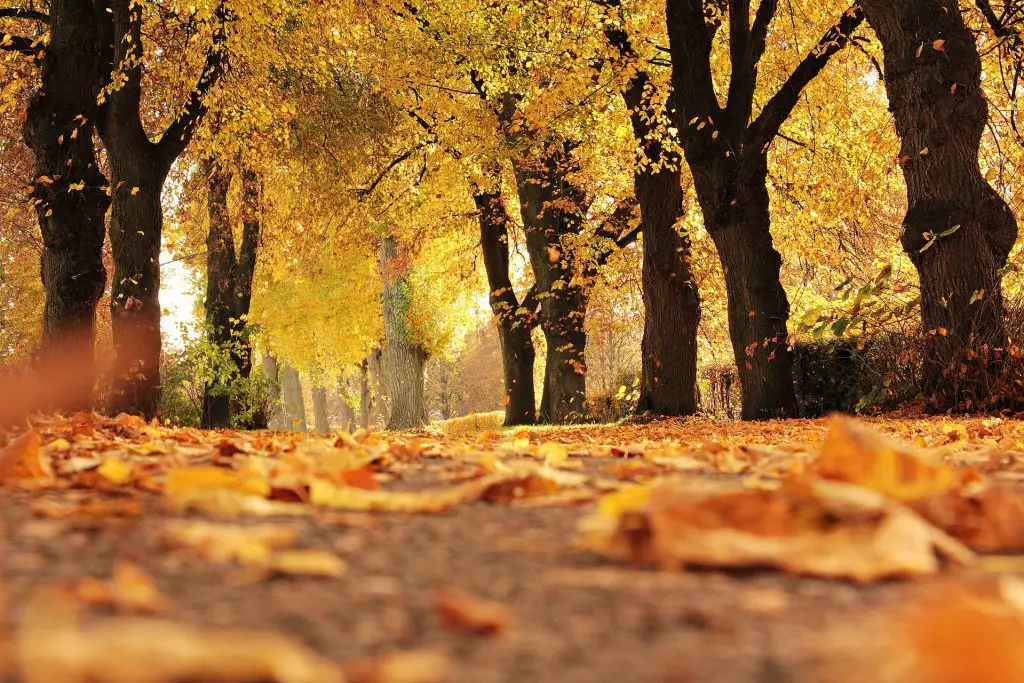 Fog and overcast days can be just as good
Fog and overcast days can be just as good for photography as sunny days. In fact, many photographers prefer overcast days because the diffused light is more flattering to their subjects. And, of course, autumn is a great time for photography, with all the beautiful colors of the leaves.
But as the days are getting shorter, you have to be prepared to take advantage of the golden hour, when the light is at its best. So if you're out on a foggy or overcast day, keep your eyes open for interesting images.
The fog can create some really beautiful effects, and the orange leaves of autumn can make for some stunning photographs. Just remember to focus on your main subject and you'll be sure to get some great shots.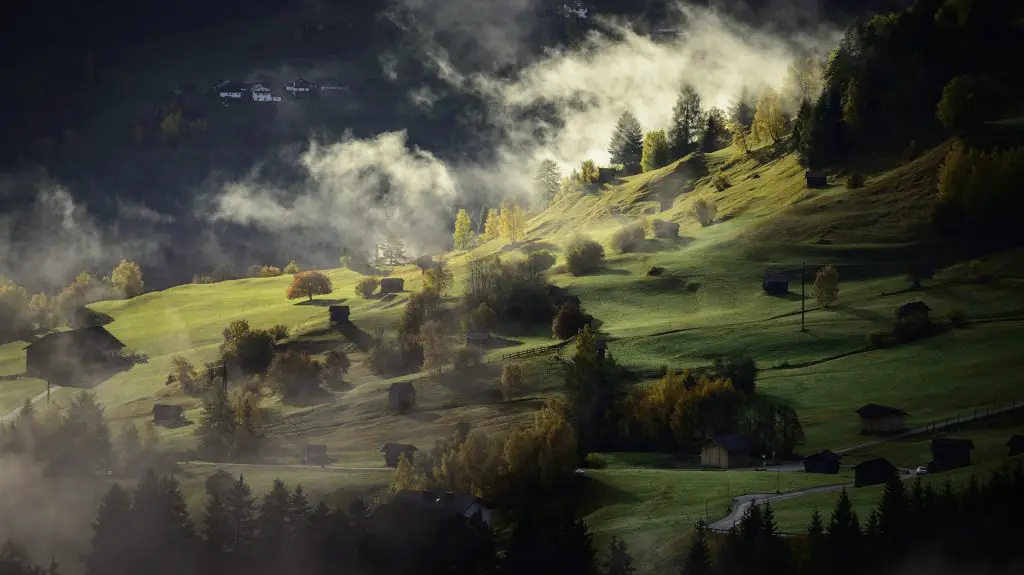 Take Pumpkin-Themed Halloween Photos
Fall is the perfect time to take pumpkin-themed photos. Whether you're a professional photographer or just taking snapshots with your friends, pumpkins make for great autumnal props. Get creative and have fun with it!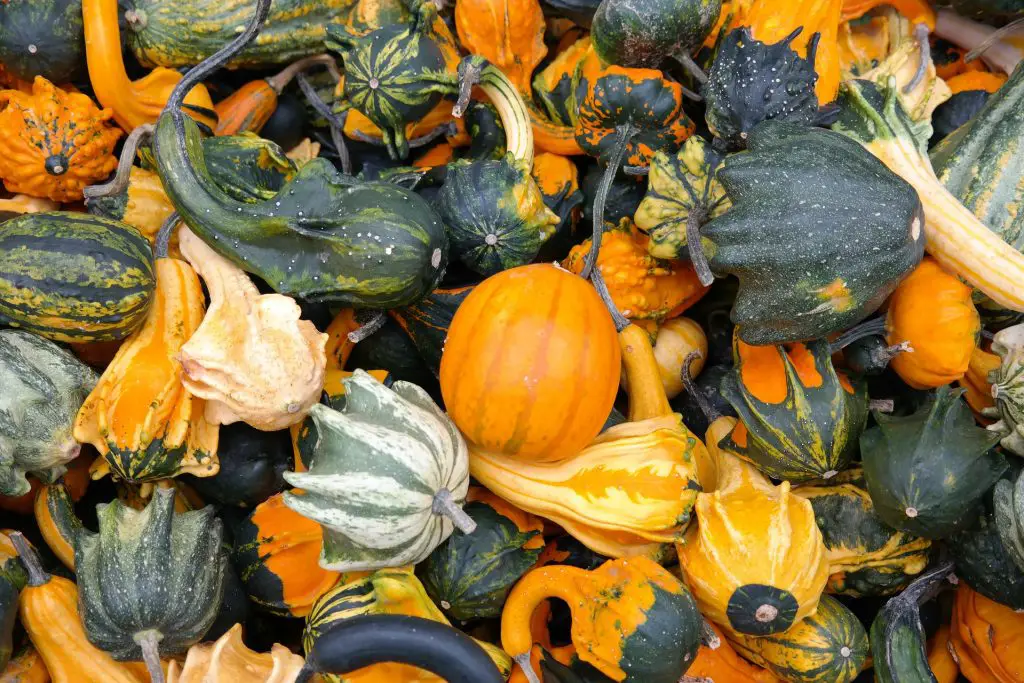 Throw Leaves at Your Subject For Better Poses and Camera Angles
Autumn is a great time for photography, and one way to get better poses and camera angles is to throw leaves at your subject. This will help them relax and have fun, while also getting some great shots. Just be sure to use a tripod so you don't miss any of the action.
NATURAL LIGHT AND FOLIAGE
Natural light and foliage play an important role in photography. The golden hour, when the sun is low in the sky and casts a warm, golden light, is the best time for photographers to take pictures. Exposure during this time is key to getting the best results.
Overcast days can also be good for taking photographs, as the diffused light can add saturation and depth to the Autumn colors.
Composition is also important when taking Autumn foliage photos. The photographer should look for interesting patterns and shapes created by the leaves.
Fall foliage is at its peak during October, so photographers should plan accordingly. Sunrise and sunset are also good times to photograph Autumn leaves, as the low light creates an ethereal atmosphere.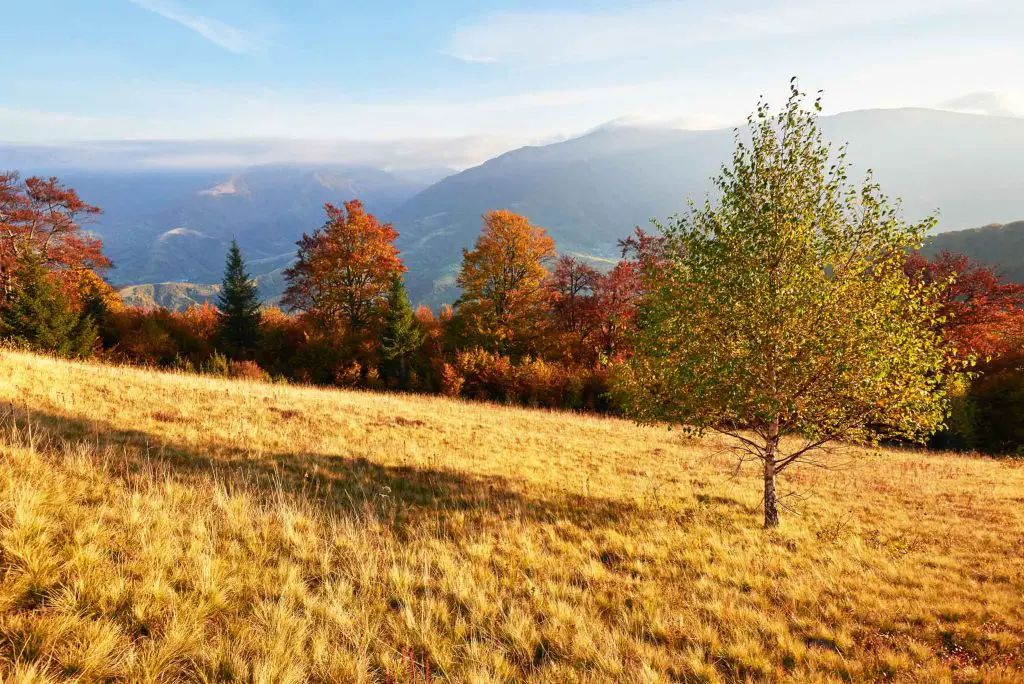 AUTUMN PERSPECTIVES
Autumn is a beautiful season, and one of the best times to take photographs. The depth of field created by the falling leaves produces stunning images, with the foreground providing an interesting frame for the main subject. The aperture can be used to great effect in autumn photographs, allowing the fall foliage to create a beautiful composition.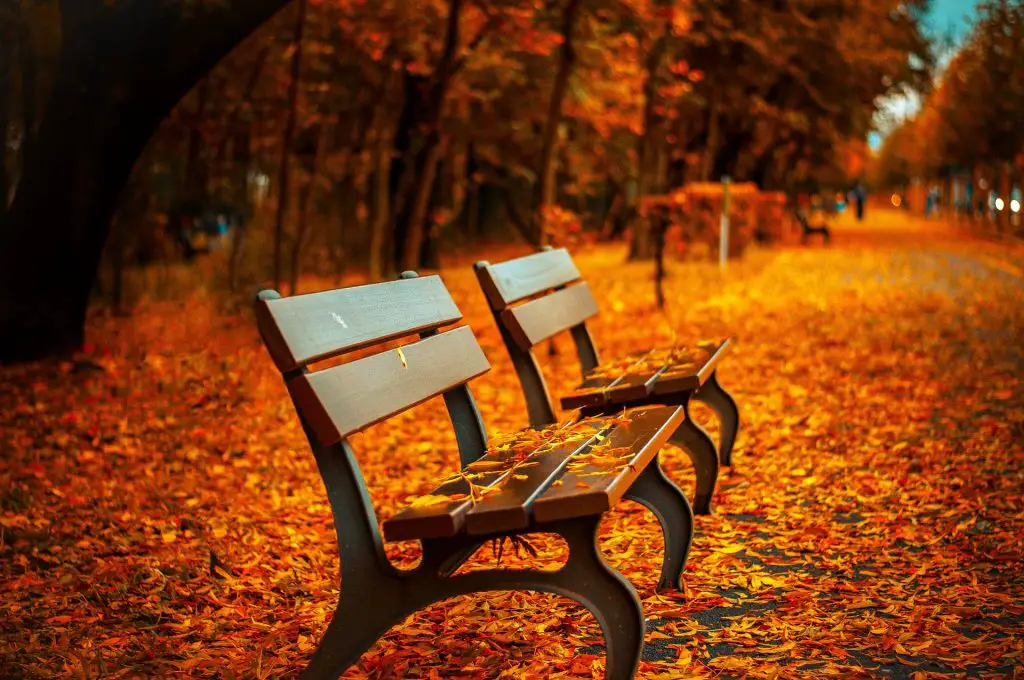 Fall photography tips: final words
As the leaves begin to change color and the days grow shorter, autumn is a great time to get out and take some pictures. Here are a few final tips to help you make the most of your fall photography.
Wait for the peak of autumn. The best time to take pictures of autumn foliage is usually right around the peak of the season when the leaves are at their most colorful. Keep an eye on the forecast and plan your shoot accordingly.
Choose your location carefully. When it comes to shooting autumn foliage, location is everything. Look for areas with lots of trees and good lighting, and avoid places where the leaves have already started to fall.
Experiment with different angles and compositions. Since autumn leaves come in all shapes and sizes, it's important to experiment with different angles and compositions to find what works best for your subject matter. Get up close for detailed shots, or step back for wider views. And don't forget to try shooting from above or below for unique perspectives.
Before the end of the article, there's still one more tip that I want to give you: go out there as much as you possibly can. This is not autumn-related, so I couldn't mention it in the aforementioned list; this is also what I consider one of the most important tips I can give you.
Good photos generally come from perseverance and careful planning; by being outside as much as you can, you'll increase your chances to capture some beautiful scenery with the light you want and the best colors of the foliage.
Schönbrunn Palace Vienna – wonderful autumn photo inspirations (CLICK)
Vienna Stadtpark – colorful autumn photo inspirations (CLICK)