Last Updated on May 9, 2022 by gregor
Vienna on a budget – tips for saving money in Austria's capital city on everything from museums to Opera
Vienna is one of the many cities that offers a great deal of culture and art. We understand that you are traveling on a budget, which is why we have listed down the top cultural things to do for free or at a low cost
Vienna – Top Art and Culture Things To Do On A Budget
Free to Enter Museums
District Museums
Today, every district in Vienna has its own museum. Some focus on niche themes, such as chimney sweeps, clowns, or bricks. They are not related to each other, which is why each one offers a different opening time. To find out their opening time before you head on over.
Where: in every district of Vienna
Entry: Free!
Website: Bezirksmuseum (Click)
Ostlicht (Gallery for Photography)
The gallery is a go-to spot for modern-day photography and is in the old bread factory. That has been turned into a cultural and social space, known as the Brotfabrik. The place opened back in 2012, and the loft-like space holds several exhibitions by local and solo artists from around the world.
Entry: Free!
Money Museum of the OeNB
If you are interested in learning the history of money, without spending any then head over to the money museum. The central bank of Austria offers a complete display of everything that is related to money.
Entry: Free!
Museum Startgalerie Artothek (MUSA)
The city show might be a great place to check out new art pieces, and the work of upcoming local artists. The Museum Startgalerie Arthohek is a modern art gallery, that is run by the Cultural Affairs Department of the City Administration. The MUSA features a special area that showcases works from the gallery's collection but focuses solely on young and upcoming artists.
Guided Tours of City Hall
Meet up: Monday, Wednesday, & Friday at 1 pm shape (excluding public holidays, or council meeting days).
Vienna City Hall offers a complete guided tour of the space and offers the visitors a chance to get up close and personal. This allows them to see where the hard-earned tax money is being spent, and how business is done. Along with taking in the breathtaking gothic architecture. The tour will take you through the entire space, so you can take on a great deal.
Meeting point: MON, WED, FRI at 1pm, not on council meeting days, or public holidays.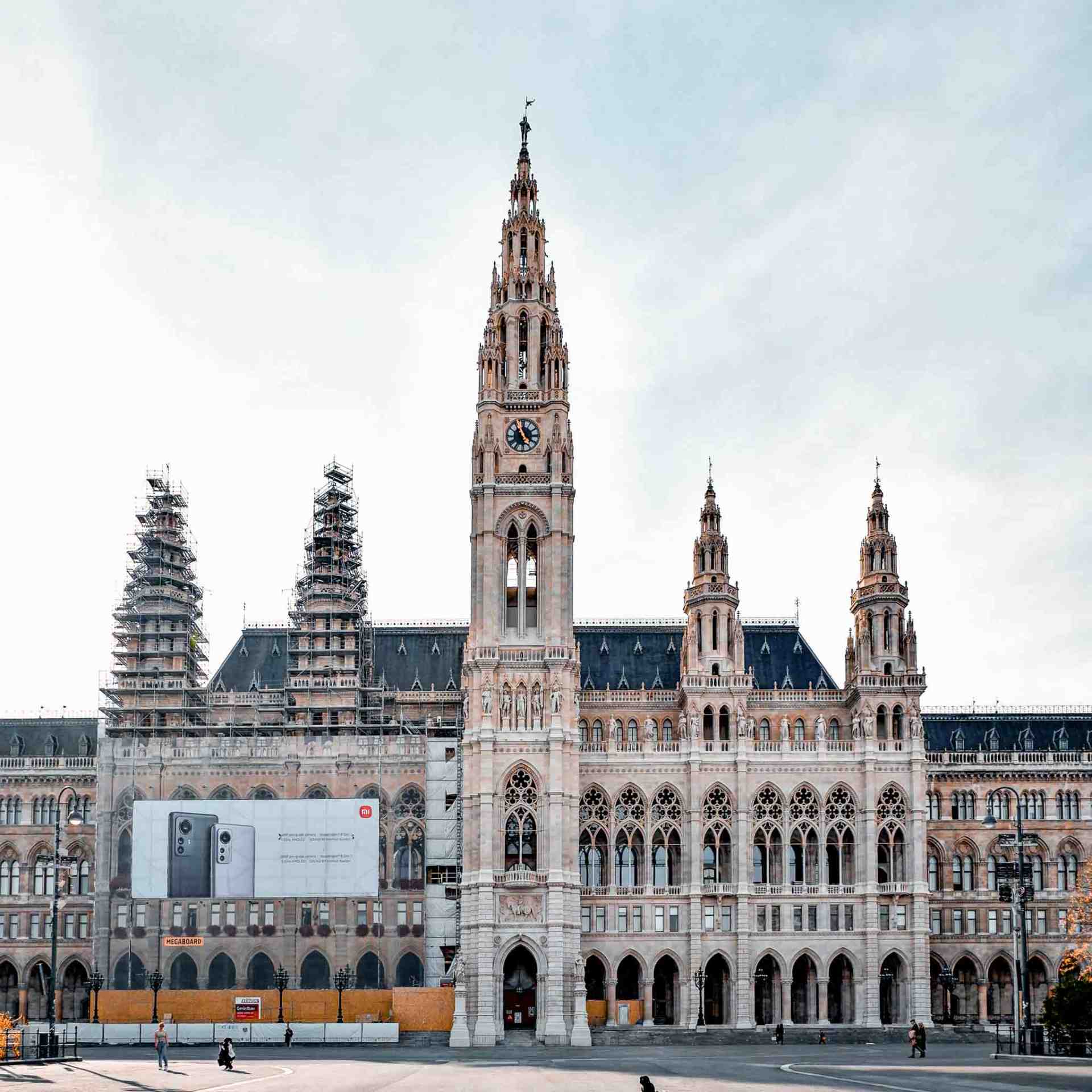 Museums That Are Sometimes Free To Enter
Wien Museum
The Entry is free every first Sunday of the money, and every day for kids under the age of 19.
The Wien Museum offers a wide and changing range of exhibitions and collections. If you are curious about things and art effects related to Vienna, then head on over; as the place has a great deal to offer. A few years ago, the museum changed its leading man, who brought about great changes to keep the visitors interested and informed.
Where: Various locations, check here
Entry: free every first Sunday of the month and free every day for those under 19. The standard entry varies.
Kunsthalle Wien MQ
You can pay as much as you like on Sundays, otherwise, the standard price is 8 Euro for Adults, and 2 Euros for Students.
This museum is the place to be if you are interested in contemporary art. As it offers a great range of exhibitions, that will blow you away. As the space is filled with work from local and international artists, who showcase amazing talent.
Museum of Applied Arts (MAK)
The Museum is free to enter on Tuesdays, from 6 pm to 10 pm, otherwise, the standard price is 9.90 Euro for adults and 7.70 Euros for students.
MAK opened its doors back in 1864, and since then they have showcased thousands of exhibitions and art pieces. The place offers a great range of brilliance and focuses on applied arts, architecture, design, and contemporary art. This mesmerizing place offers the wide space you need to showcase any piece of art in the perfect manner. Here you will find various exhibitions from graphic designs, to contemporary videos, and even sculptures. When you are heading inside you should keep your mind open to the world of possibilities.
Website: MAK Wien (Click)
Architecture Centre Vienna (AzW)
The entry is for Students on Wednesday from 5 pm to 7 pm, otherwise, it's 9 Euros for Adults, and 7 Euros for Students.
The space highlights and explores things related to architecture. It has a special skill, where they showcase how urban developments and architecture shape our daily life. In addition, they shed light on stunning architectures from all around the world. In addition, their primary focus is on interesting architectures found in Vienna and talks about various aspects related to them.
Museum of Military History
The place offers free entry every first Sunday of the month, otherwise charges 6 Euros for Adults, and 4 Euros for students. This surprisingly fascinating place offers military history with a touch of interest. You won't feel that the tour is dry or boring. As the place has a great amount of history to offer, along with an addition to new techniques. As you know Austria has been through a lot of wars and has surfaced some amazing war tools. Each of which is showcased here and showcased properly for you to enjoy. These include pictures, weapons, tanks, and armors.
Website: Military History Museum (Click)
Theaters and Operas in Vienna – Standing rooms and last-minute tickets tips and tricks
Wiener Staatsoper – Vienna State Opera
The entry ticket ranges from 2 to 4 Euro, which are sold eighty minutes before the performance.
The perfect place to be, if you are looking for a fancy night out. As this is an affordable choice, that offers an experience that is hard to forget. Here you can enjoy quality opera only for a few euros and take with you an experience you will never forget. If you want the tickets you will have to get in line, and one person is only able to purchase a single ticket. Keep your partner or group close to you. On the other hand, if you are a student you can easily get a ticket from 8 to 28 Euro depending on the seat, and the show.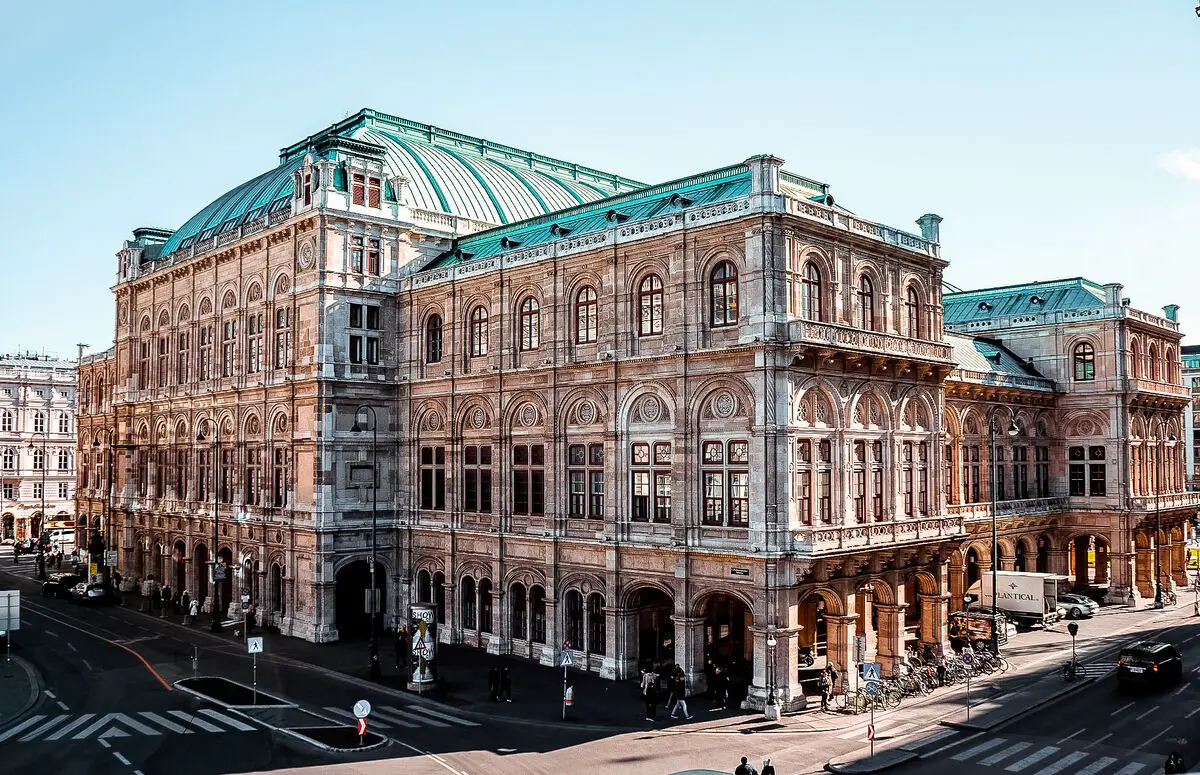 Volksoper
The entry for standard tickets ranges up to 92 euros. However, standing room tickets range from 3 to 8 Euros,   last-minute tickets for students 6 to 12 Euros
The Volksoper is regarded as one of the leading opera houses in Vienna and offers a great range of entertainment. Which range from opera, operetta, ballet, and musicals. The good news is that standing room tickets start from 3 Euros and go up to 8 Euros. This depends on the performance, and at times you can purchase the tickets online. Allowing you a chance to save a lot of time.
Burgtheater
The place has seen some of the best places offered in Vienna, along with a standing history. The place offers an experience you shouldn't miss out on, as it comes packed with an experience you will never forget. As the place offers a number of unique tours and actions, that you will be unable to find.
Where: Universitätsring 2, 1010 
Opening times: depend on the seasonal schedule
The Behind the Scenes tour
is run daily from 3pm
Mon–Thu: 3pm in German with an English summary
Fri–Sun: 3pm in English and German
Costs: 6.50 € (3 € for students and kids)
No registration is required. Ticket sale 15 minutes prior to the guided tour.
For more info, look on the Burgtheater website, here.
Website: www.burgtheater.at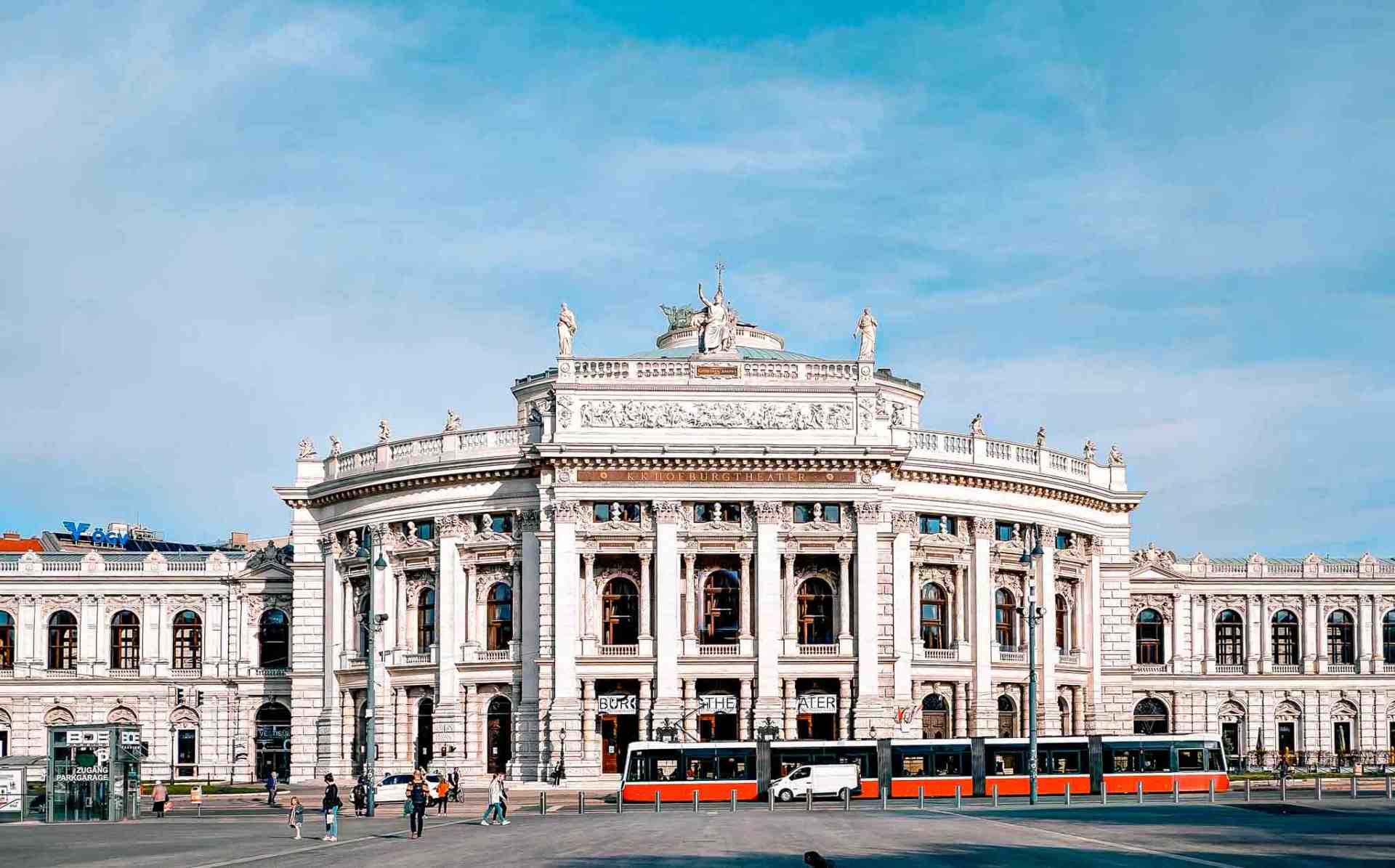 Volkstheater
Students can easily get a ticket for 6 Euros an hour before the show.
The theater was built to offer the masses a touch of culture and art. This is why they offer different shows and art pieces that will help add to your cultural quest. You can easily grab a ticket when the box office opens, which is usually an hour before the show. Here you will be able to enjoy great architecture while enjoying a great show.
Website: Volkstheater (Click)
Theater in der Josefstadt
You can get a ticket three days in advance, and students will only be charged 6 Euros.
This is one of the oldest theaters in Vienna, and luckily, it's still running shows for you to enjoy. As you walk in you will take in the beautiful architecture, and history the place has to offer. Here you will experience a night that will be hard to forget. As they showcase several classic, modern, and international shows for you to enjoy. You can take on all that the place has to offer, with a mesmerizing show.
These are some of the many places you can enjoy when in Vienna. As most of them are free, you will be able to take in all the city has to offer without blowing your budget. However, even if you have a small entertainment budget, there are so many places you can check out. Which range from different museums to opera houses. As the people of Vienna would like to add to your cultural experience, without being a burden on your overall budget. This is why you should keep your options open, as many local performers offer free to-watch shows and exhibitions that will leave you speechless.
https://www.theviennablog.com/2022/05/01/one-day-in-vienna-i-the-perfect-1-day-itinerary/
The Top Authentic Viennese Experiences you must Enjoy when in Vienna, Austria
Naschmarkt Vienna Guide – Most popular Viennese Food Market(+Video Tour)
Vienna Food Guide – Traditional Viennese Food you must Eat in Vienna, Austria (Update 2022)
More Travel Tips and Guides of Vienna
Where to go in Vienna?
TheViennaBlog has thoroughly studied all the attractions but also hidden secrets to uncover in Vienna. (Click the Links below to get to the information)
Here is the Vienna Ultimate Top 50 Bucket List
Here is the Best of Vienna in 4 hours
Here is the Best of Vienna in 4 hours (Summer Edition)
Here are the Best 5 things to do in Vienna the most liveable city in the world
Here are the Vienna Old Streets in Historic Center
Here is the Spittelberg Village in Vienna