Last Updated on July 28, 2022 by gregor
The winter season provides many opportunities for photographers to capture amazing photos. If you're looking for some tips and ideas to help you take your winter photography to the next level, look no further. Here are 10 ideas to get you started:
Top 10 Tips and Ideas for taking amazing Winter Photos
Right winter gear is the most important thing
Winter Photography Gear
Extreme conditions are hard for sensitive electronics and photography equipment isn't an exception. Carry a flash with you if it's not part of your camera and for snowfall, shots having a tripod is a must.
Remember that you usually can't set your camera on the ground because it's wet and snowy. If your camera allows filming videos, try it between your photography session.
Think about the weather conditions
There are many differences between summer and winter photography. We don't recommend taking the most expensive camera you have if it's bad weather outside. Do some research and check out what are the ideal weather conditions for your equipment. It's also important to remember that taking a camera from freezing temperatures to warm room temperature may break your dear friend. The best way would be to take it back to warmth rising temperature step by step.
Some travelers use only phone cameras but in the winter your fingers freeze quickly, and rain may interrupt your phone usage. In this situation or if your camera has a touchscreen, get some touch screen optimized gloves.
read more "Gear up for winter shooting (CLICK)
Warm winter clothes
Last but not least, dress appropriately to keep you warm while waiting for the perfect shot, and take a thermos with a hot beverage to keep you hydrated.
Plan before going or always carry a camera with you
There are two ways to go about winter photography.
You have to either plan the photoshoots beforehand or always carry a camera with you. The sceneries change quickly in winter so if you discover a good place, visit it again with a camera as soon as possible. Having a camera close by is very handy. Remember to take action shots because someone playing in the snow or admiring the snowfall is perfect winter photo material. The only downside of always having a camera is keeping good care of it. Being a long time outside and having your equipment in your bag isn't good for it.
Some places can only be planned in advance and this is usually the case if you are traveling. Use the internet to find the best winter photography spots near you before going outside with your camera. If the weather is cold, this will save you from hours of freezing. When you have planned everything, it will also be easier to snap that perfect winter photo. You can easily take more equipment like a stand with you and even dress the objects of your photos nicely.
Start your plan by thinking about the light. It may be hard to take photos in darkness but sometimes sunlight and snow won't cooperate either.
Enjoy the whiteness- White Balance

If you are lucky, you can have lovely white winter weather. For beginner photography lovers, this sounds like a dream but may quickly become a problem as it's hard to take photos of a place that is almost fully white.
Our best tip? Learn a bit about using white balance before leaving for your winter adventure. Shutting down the auto-white balance might sound presumptuous but keep trying and you will succeed at some point.
more snow photography tips (CLICK)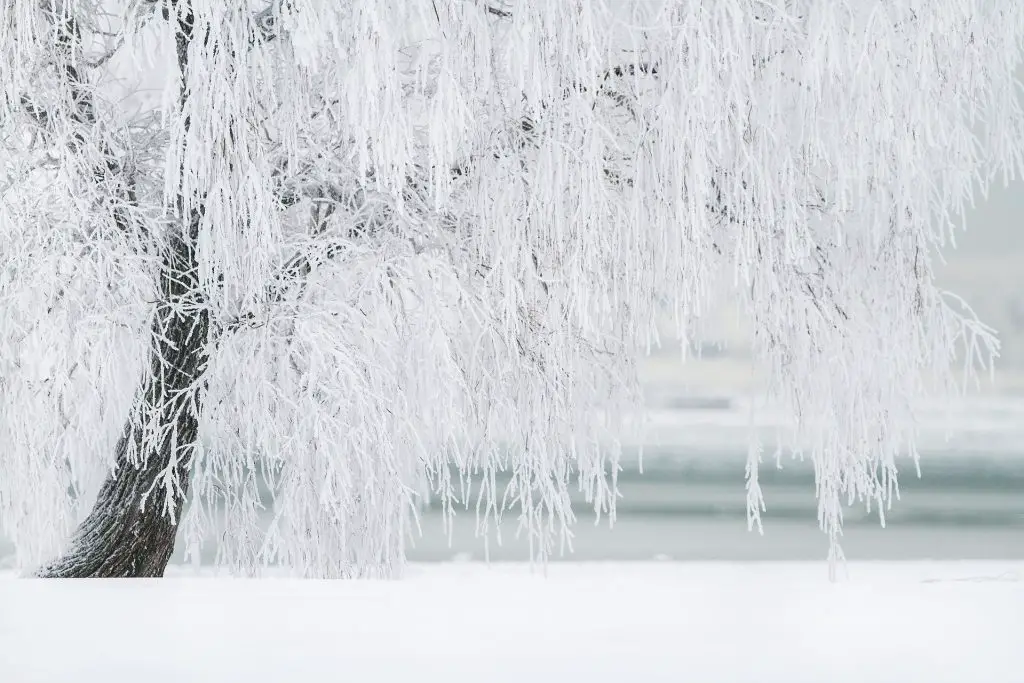 Here is also a nice Video about how to make snow look white in your photos. Just Overexpose your photography by 1 to 1,5 stops.
Christmas Photography Tips

Winter isn't all about the breathtaking scenery. Christmas and the time preceding it is the perfect season for photographers. Go to Christmas markets, spend time with your family or keep your eyes open to see Santa Claus and elves. There are almost endless possibilities.
Colorful Christmas lights
are a good place to start when you want to capture the real holiday season atmosphere. Another idea would be to photograph happy people smiling, laughing, and having fun or children throwing snowballs and building a snowman.
Like every feast Christmas also has its "dark side". Photography is about your view of specific things. That's why just taking photos of the colorful happy Christmas isn't always enough.
Brainstorm and try to find a different angle.
Maybe you can take photos of the people who don't celebrate Christmas? Or one idea would be photographing the stressed-out parents who are doing their last-minute shopping. You will get the best photos when going out of your own comfort zone and trying something a little different.
Fireworks and New Year's Eve Photography Tips
Another winter holiday that is a paradise for photographers is, of course, New Year's Eve. What would be a better target for a photographer than colorful fireworks? Unlike Christmas New Year lasts only for the day and so you won't have time to retake the failed shots. Sipping a few drinks with friends and then going to take photos together may sound fun but in practice, it's not that good of an idea. Plan ahead and make sure you have everything you need for this photography session. Well planned is half done.
Snapping a photo of fireworks isn't the easiest task but is possible even for starting photographers.
Top Tips
First, you must find the perfect place as there isn't much time for changing spots after the clock turns to midnight. Secondly, take a tripod with you or find a steady surface for your camera. Play with your camera beforehand and find out the best sets to take photos in the dark with it. Then just start clicking and try to get at least one quality photo. Remember not to move your camera! And if you fail, there will always be next year to try again.
see more at National Geographics Tips "How to Photograph fireworks (CLICK)

Snow Photography Tips
Usually, when we think about winter photography, we think about snowfall. The first snow is the most magical of all but it also means that you have to be ready when it happens. Keep checking weather forecasts and carry your camera in your bag if they promise snow. Taking photos of snowfall is fairly hard but not impossible. You have to learn to use shutter speed to take better snowfall photos.
Slow shutter speed
Try slow shutter speed to get a photo of snow falling down foggily or use a fast shutter speed to capture snow mid-air frozen. Always use a tripod or secure surface for your camera. Otherwise, your photos will be overbalanced or the falling snow won't show up on them.
more snow photography tips (CLICK)

Taking photos in the rain tips
Let's be real… sometimes it just won't snow or maybe you are spending winter in a warm place. In these cases, work with the things you have. Not every winter photo has to be beautifully white. Go outside and take nostalgic photos of the rain or people having fun despite it not being as wintery as they would like it to be.
To make a difference between your autumn and winter photos add some kind of reminder that makes everyone who sees your photo think of winter. Christmas lights, warm winter clothes, or anything really. Use your imagination.
Super Blog Post about "Helpful Tips and Tricks for taking photos in the rain" (CLICK)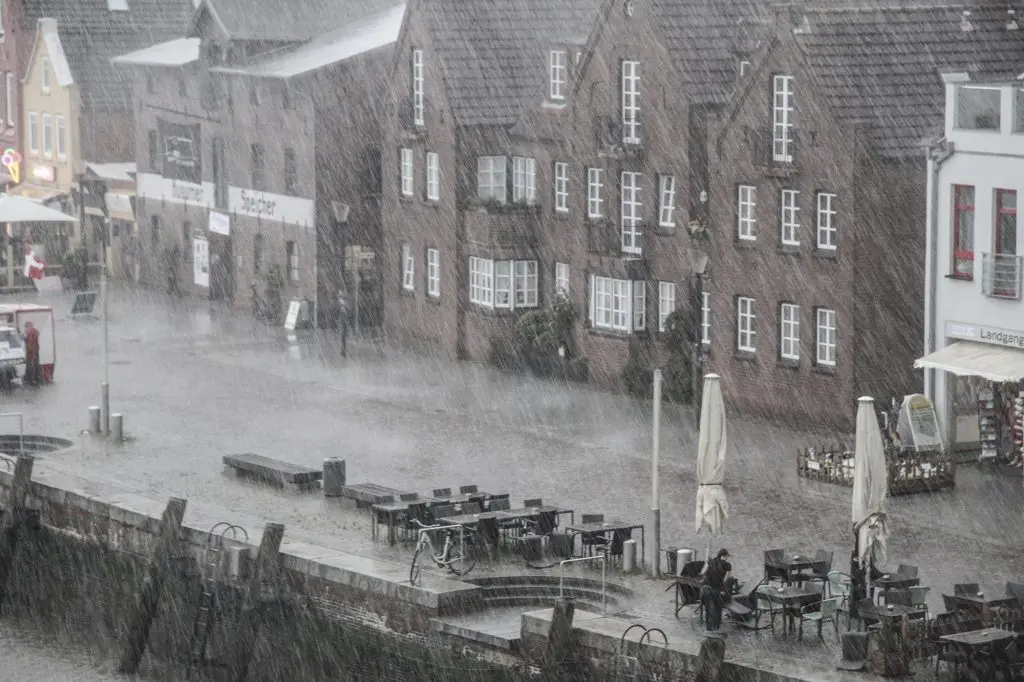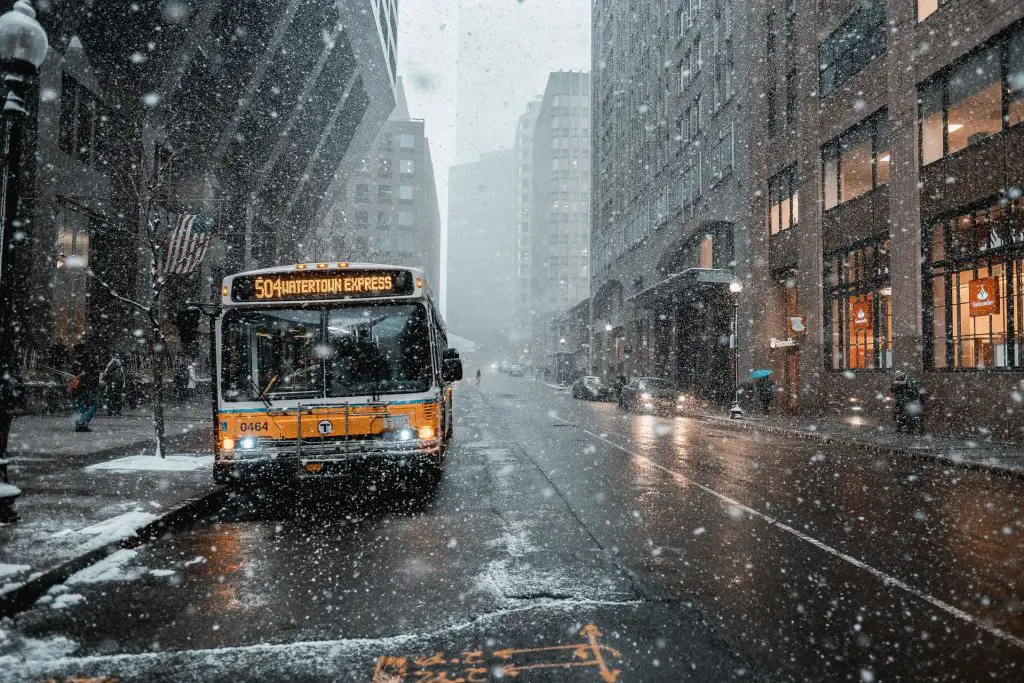 Macro photography with snowflakes and ice crystals

We have mostly talked about photographing sceneries but you can also take a closer angle at winter. If your camera doesn't fit for taking macro photos, get an additional macro lens. You won't regret it.
Photos of small snowflakes from up close are magical. Did you know that every snowflake is unique? This means you can get as many different photos as there are snowflakes. Do take many pictures of the same snowflake from different angles as you won't see them closely enough from the small screen of your camera.
The small flower-like and star-like wonders are hard to capture because they usually disappear after touching something. You can try photographing snowflake that falls from your hand, window, or any other surface but our tip is to find snowflakes that have clung to other snowflakes. Look at the branches of trees, corners, or your home or street signs.
Here is a very good video explaining "How to photograph snowflakes with a macro lens (CLICK)
You don't always have to be outside
One good thing about winter is that you can spend time inside without feeling guilty. Have inside photoshoots with your friends or search for other fun places to use your camera. Museums that allow photography usually have a lot of interesting possibilities for beginner photographers. There are a lot of things to use as props when you are inside. Just to share a few ideas with you: take photos of food, your kids, and animals, the view outside of your window, or even just funny patterns like a ceiling.
You should remember this tip even when having outside photo shoots. Sooner or later you have to go inside to warm up and it's important that you don't put your camera down even at this time.
Capture your steaming cup of hot chocolate or your best friend's red cheeks. Those who want to add a fun element to their photos can take outside photos inside and inside photos outside. This means that you will dress like you were inside when having a photography session outside and for example wear skis when taking photos inside.
Play with snow photography
Take your friends with you and just have fun. Build a snowman, have a snow fight, or just throw snow in the air. Some of the best photos taken during winter will be of you and your closest ones having fun. It's the true winter spirit.
Don't forget to use your camera's movement or sports/animals' mode if you are taking photos on automatic settings. When people are having fun, everything happens quickly.
If you truly want to have winter photoshoots, ask everyone to dress in colorful clothes. This makes them pop out of your photos when they stand surrounded by the white snow.
Too cold or too rainy!
The last tip we want to give you in case the weather is too cold or it's pouring outside and if you still have time on your hands, go to the library and borrow a few photography guides or use the resources you can find online. Check out places near you where others usually take photos, so you will be ready when the snow melts.
And when you are at it don't forget to try out all the different settings your camera has. Now is a good time to play with your camera inside of your home safety.
Now we have shared all of our winter photography tips and ideas with you. What do you think? Are you ready to spend this winter outside with your own camera?
Just remember: don't be scared of failing and take good care of your camera. With these two you will get a long way.
Most people don't take winter photos because it just seems too hard. In reality, it's more similar to summer photography than most of us would guess. You just have to go out there and start capturing the things around you.
PIN IT TO PINTEREST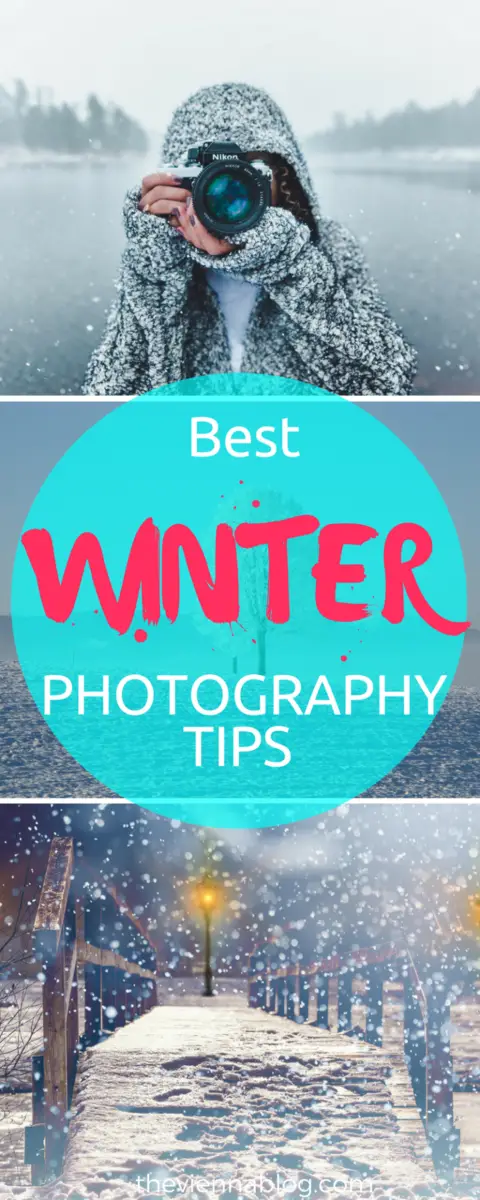 More amazing winter photography inspirations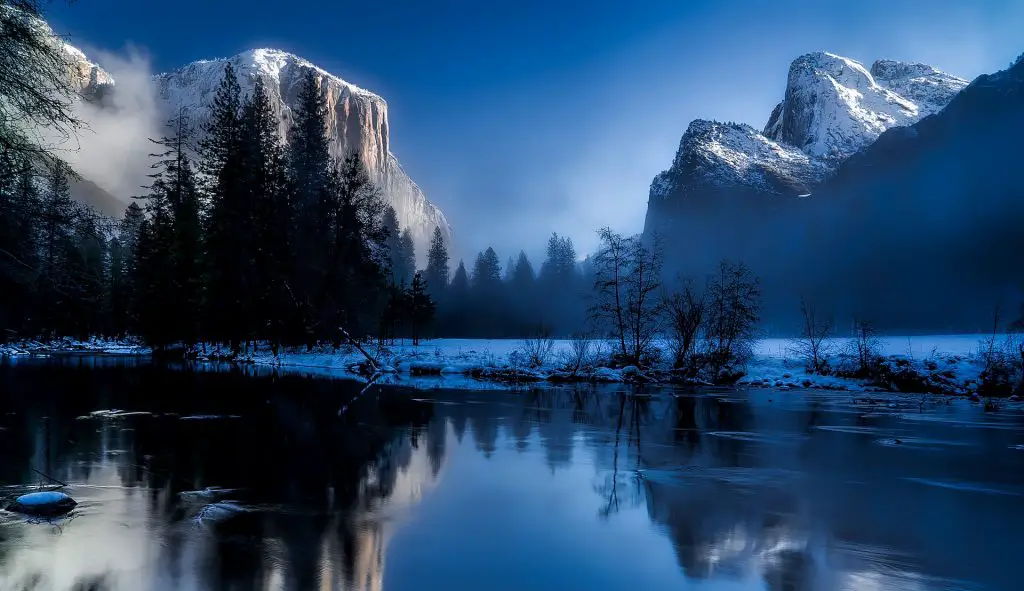 Save
Save
Save
Save
Save
Save