Last Updated on August 24, 2019 by gregor
IWC Schaffhausen and the Boultbee Flight Academy, in collaboration with Aviation Adventures Ltd, have celebrated the official start of the "Silver Spitfire – The Longest Flight" expedition in Goodwood, England, (August 5th)
Here are the Top things to know:
The Silver Spitfire
Over the last two years, more than a dozen specialists have worked to restore an original Spitfire MK IX aircraft, which was originally built in Castle Bromwich back in 1943. Following several successful test flights in July, the "Silver Spitfire" finally took off from Goodwood Aerodrome today, beginning its much-anticipated circumnavigation of the globe.
The Pilots
Piloting the iconic British aircraft, on the first leg of its journey, is Matt Jones, co-founder of the Boultbee Flight Academy.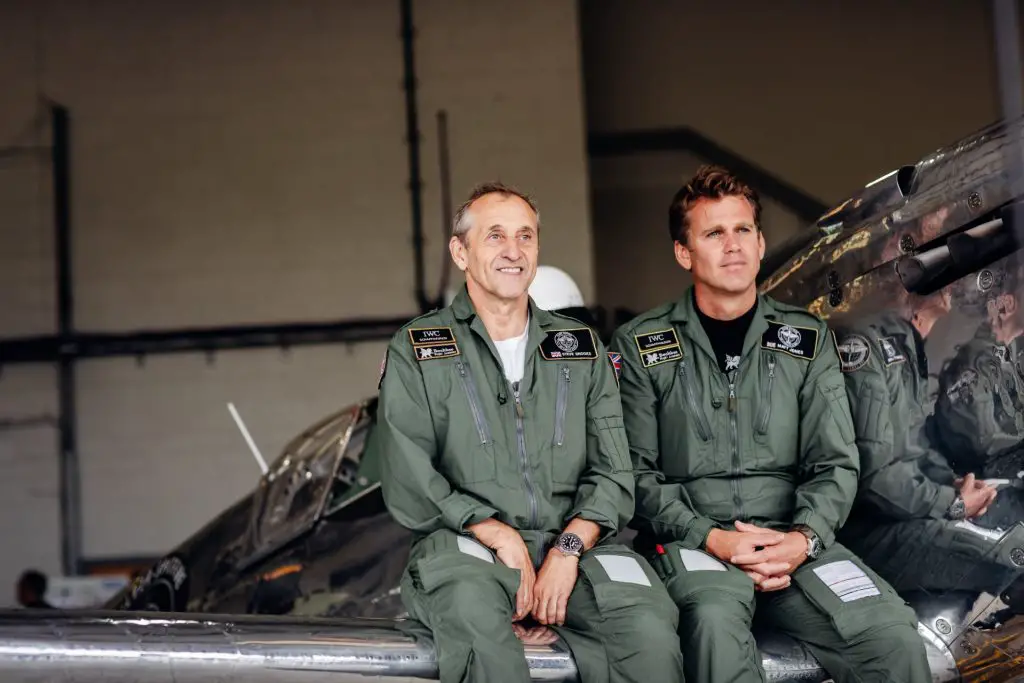 Two British pilots: Boultbee Brooks and Jones
The preparation
"The last few months have been intense, and full of activity. Now we're thrilled that we can finally begin our great adventure and share the glory of the Silver Spitfire with the rest of the world. It's a massive undertaking, and a huge privilege to be involved in such a project. Now it's time to make history," added Boultbee Brooks, before the departure.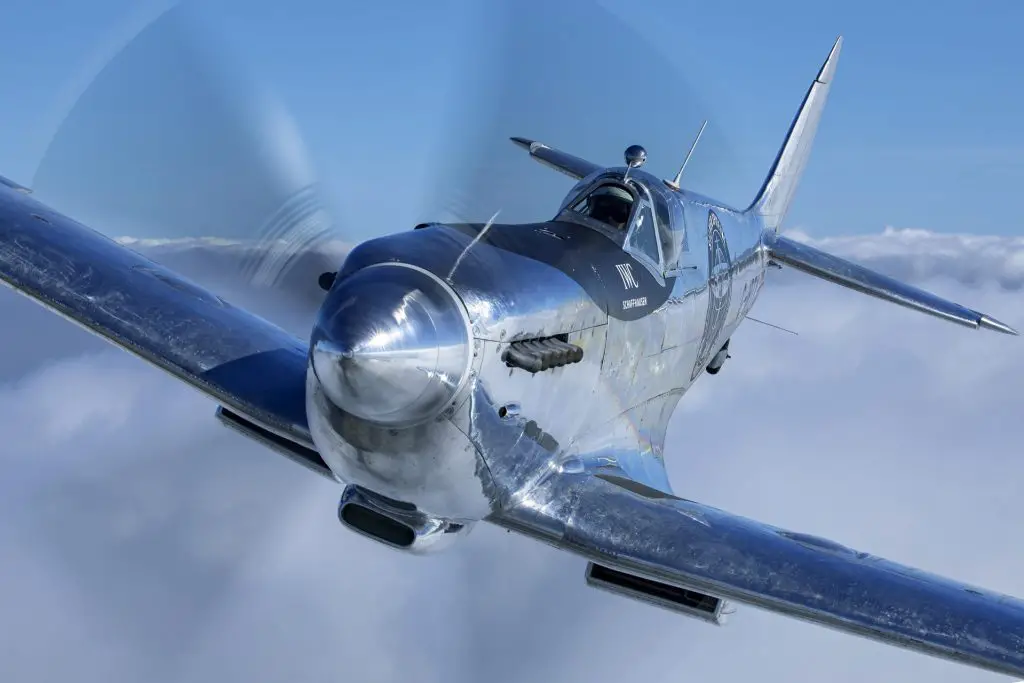 The EXCLUSIVE DINNER AND AIR SHOW
On Sunday evening, ahead of the flight, IWC hosted a private dinner with the two pilots and their crew at Goodwood House. About 400 guests gathered on the Goodwood Estate for a big farewell party. The funfair atmosphere included live music, an air show and other attractions.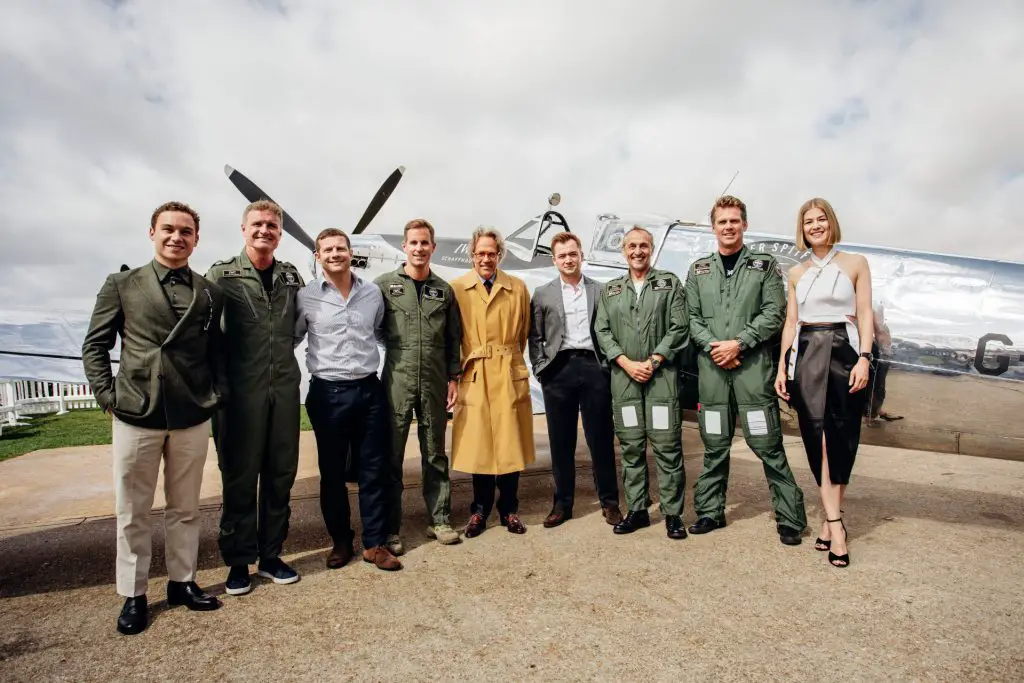 The Celebrities
Amongst the guests were British actress Rosamund Pike and former Formula One™ star David Coulthard, both IWC brand ambassadors, British actors Taron Egerton and Finn Cole, as well as TV and radio presenter Dermot O'Leary.
The journey
On the flight around the world, the two British pilots will cover more than 43,000 kilometers and visit 30 countries. The route will initially take them to Iceland, and from there to Canada and the USA. A total of approximately 100 flight segments will be needed to complete the mission from start to finish.
During their journey through the different time zones, Boultbee Brooks and Jones will wear the Pilot's Watch Timezoner Spitfire Edition "The Longest Flight" (Ref. IW395501). As the official watch of the expedition, this timepiece makes it possible to set the time to a different time zone by simply turning the bezel to the desired location.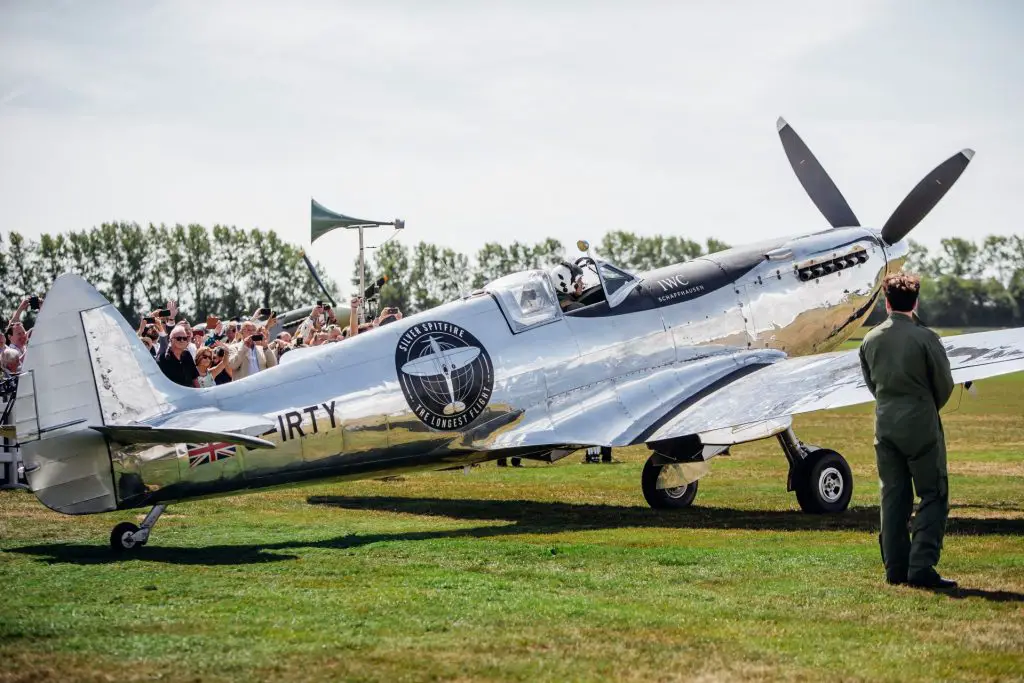 – Find the Aviation Series on YouTube.
https://www.youtube.com/watch?v=SDFb7MGT_Vc&list=PLatsy8T2hs5qjMNM6t9bL6YjYwZt9XXT0&index=3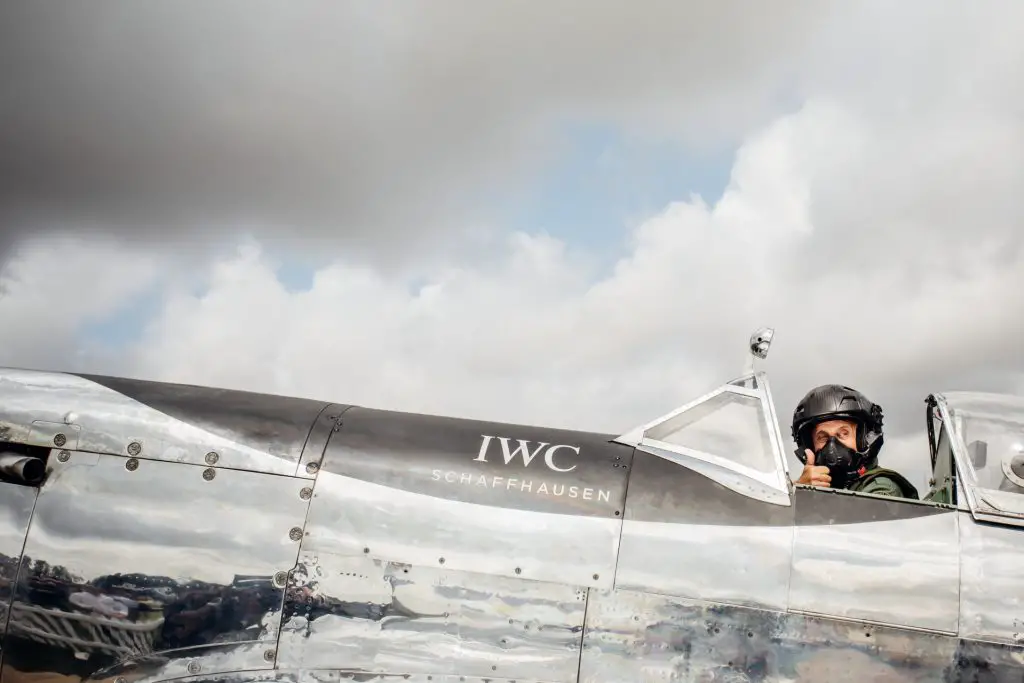 In cooperation with IWC Schaffhausen