Last Updated on November 16, 2018 by gregor
The Kick-off event of the second  CHIVAS BARTENDERS' CHAPTER, in which Chivas Regal Whisky redefines the collaboration with bartenders, took place at the Albertina-Passage bar in Vienna.
For the second time, bartenders from Vienna, Salzburg and Graz, were selected for a year, to get to know the traditional inspirations of Chivas Regal and pass these insights to their guests. Every year bartenders will be selected – the circle of Chivas Regal experts will be expanded year after year. The bartenders and their exclusive cocktails were presented at the 2nd  Chivas Bartenders' Chapter Bar Event in Vienna. These are now served to all guests of the respective bars.
Looking back at the 1st Chivas Bartenders Chapter 2017/2018 – It all started in Scotland
In June 2017, Andrea Hörzer (Josef Cocktail Bar), Marius Willenbücher (Dino's American Bar), Michael Reinhart (D-Bar, The Ritz-Carlton Vienna) and Feng Liu (The Birdyard) travelled to Scotland to get authentic impressions of the traditional Scottish Whisky Chivas Regal. In the Strathisla distillery in Speyside the tradition, production process and qualities were explained in detail, and the participating bartenders could truly enter the world of Chivas Regal with all their senses.
Please find here All impressions about the Scotland tour (CLICK to BLOG POST)
New! 2nd Chivas Bartender Chapter 2018/2019
The newly selected five bartenders also have been in Scotland and had the task over the summer to express their impressions of the trip in a cocktail with Chivas Regal 12yo and Chivas Regal 18yo. No matter whether classic or unusual – there were no guidelines for the cocktail creations, apart from the spirits themselves.
Stéphanie Madács, Brand Manager at Chivas Regal Austria, is delighted to have taken the next step in this direction:
"It is wonderful to see that this project works without competition. The bartenders support each other and are like a small family. That was exactly our goal. Away from competitive thinking, to an expert group, which is constantly expanding. "
Special Guest, Ken Lindsey, International Chivas Brand Ambassador, is enthusiastic about this approach and the creative cocktail creations:
"I find it amazing, which inspirations the bartenders took back to Vienna by the trip to Scotland. Each drink is so special in its own way and reflects Chivas Regal and the origin perfectly. "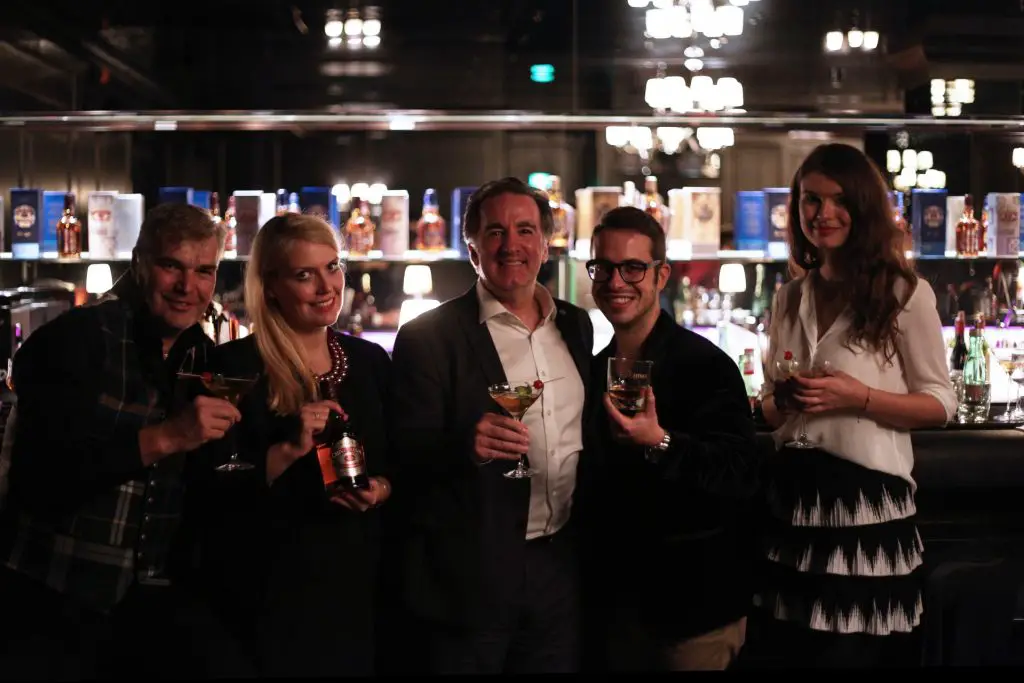 Chivas connaisseurs have the opportunity to taste the cocktails in the following selected bars:
The Sky Bar, Kärntnerstrasse 19, 1010 Vienna
Dein Dumancic, Sky Bar, Vienna

Intermezzo Bar, Hotel Intercontinental, Johannesgasse 28, 1030, Vienna
Rene Humenberger-Szekeres , Intermezzo Bar, Intercontinental Vienna

Roberto's American Bar, Baunermarkt 11-13, 1010 Vienna
Roland Wiesner, Robertos American Bar

Landhauskeller, Schmiedgasse 9, 8010 Graz, Austria
Alexander Knoll, Landhauskeller, Graz

Darwin's , Steingasse 1, 5020 Salzburg
Attila Szelhoffer, Darwins Salzburg
Want to find out more about "How to taste Whiskey". (CLICK)
In wonderful cooperation with Pernod-Ricard Austria
Stay tuned,..
Exclusive Interview with Ken Lindsey, International Chivas Regal Whisky Brand Ambassador. Blog Post coming soon. Stay tuned!
In the next months  TheViennaBlog will introduce you to the 5 bartenders including  interviews and they disclose the recipes of their cocktails.
Save
Save
Save
Save
Save
Save
Save
Save
Save
Save
Save
Save