Last Updated on October 6, 2016 by gregor
Can you tell what was your very best day for photography in 2015?  Starting 2016 I read a lot of articles and blog posts about 'my plans for 2016', 'what I need to change in 2016 ,..but actually it is worth looking backwards into 2015 and discover what have been your personal magic moments of photography.
What I like about photographs is that they capture a moment that's gone forever, impossible to reproduce." ― Karl Lagerfeld
What was THE day for shooting i.e. on one of your travels 2015 or any special day like weddings, Christmas or parties.  This one special day in which everything has been perfect the like the lighting conditions, the surrounding landscape, your personal mood,  inspiration and creativity level. Through this backward looking process your learn a lot about what really mattered to you and how to actively seek for such magic moments in 2016 again. One thing that might help spotting this unforgettable moment of the past is swiping through all your 2015 pictures on your mobile or notebook.
For me doing this choice was pretty clear which was my magic photography day in 2015. It was on a beautiful September day on a TravelwithTJD group tour hosted by TravelJunkieDiary (have a look at the amazing blog) when we all visited the Stonetown food-market in Zanzibar, Africa
if you want perfect moments take the moments and make them perfect
Already upon arrival to the Stonetown market I had this feeling of excitement in me. It was the perfect light and the whole group was in full 'exploration mode'. We first walked though the food market and  Karen McLaren one of the most inspirational  food blogger from Dubai  guided us through this special place. Afterwards we wandered around the small narrow streets and we discovered the beautiful old arabic inspired architecture including many colorful magnificent wooden doors.
"You can look at a picture for a week and never think of it again. You can also look at a picture for a second and think of it all your life." ― Joan Miró
Most memorable for me were all the local people. Though most of them are very poor their style of dressing and the way the walked and smiled at us was just unforgettable. Though we were strangers coming from all over the globe with different culture and religions the way the people in the streets interacted with us was simply unforgettable, Not a bit of arrogance and disrespect for strangers. Spontaneously we connected with them and even played soccer with small poor children on the lovely streets.
Here are my very best moments captures during this day in Zanzibar, Africa! Hope you enjoy!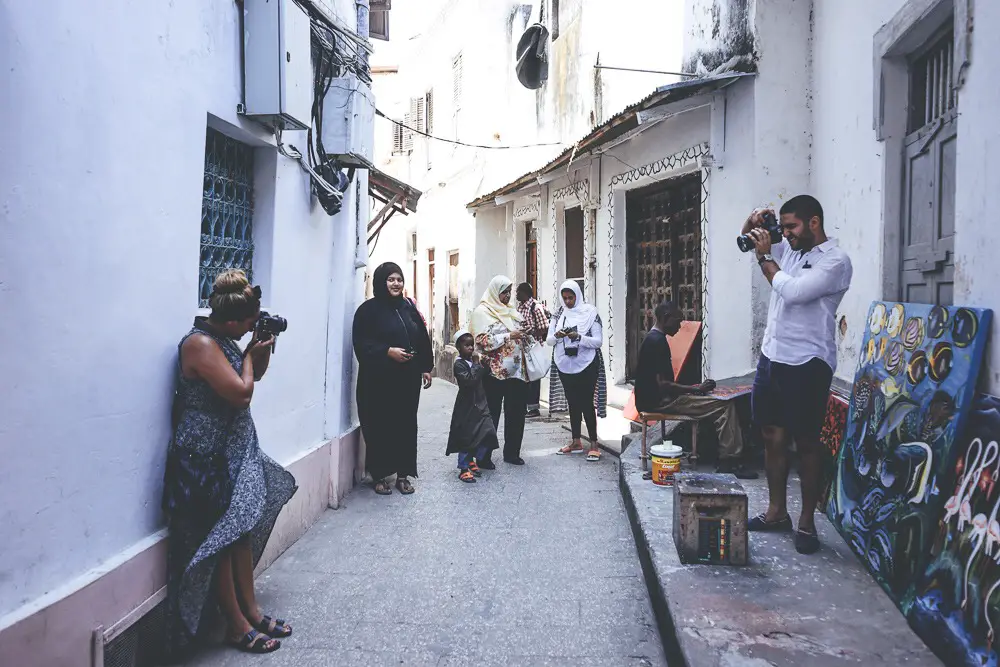 "You don't take a photograph, you make it." ― Ansel Adams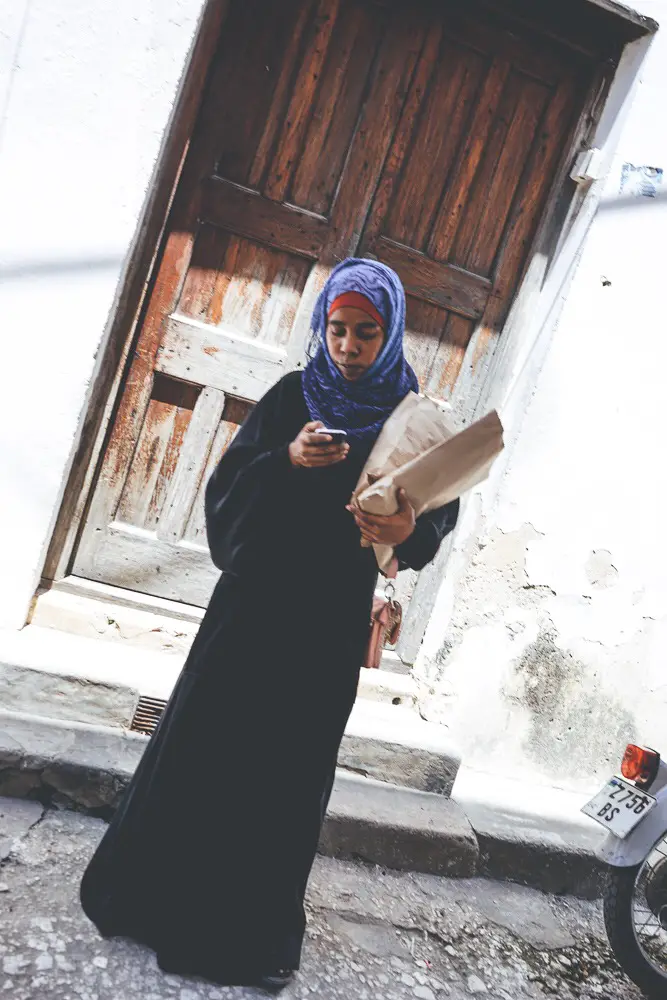 A portrait is not made in the camera but on either side of it."
— Edward Steichen
"I don't trust words. I trust pictures."
— Gilles Peress
"There is one thing the photograph must contain, the humanity of the moment."
— Robert Frank
"We are making photographs to understand what our lives mean to us."
— Ralph Hattersley
"The best thing about a picture is that it never changes, even when the people in it do."
— Andy Warhol




"Photography is truth."
— Jean-Luc Godard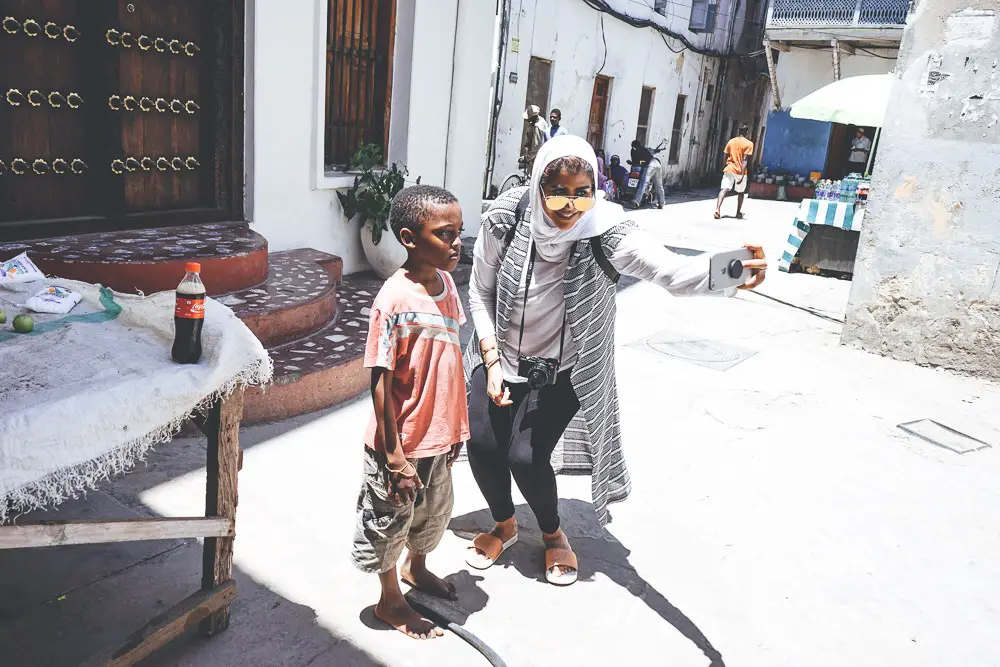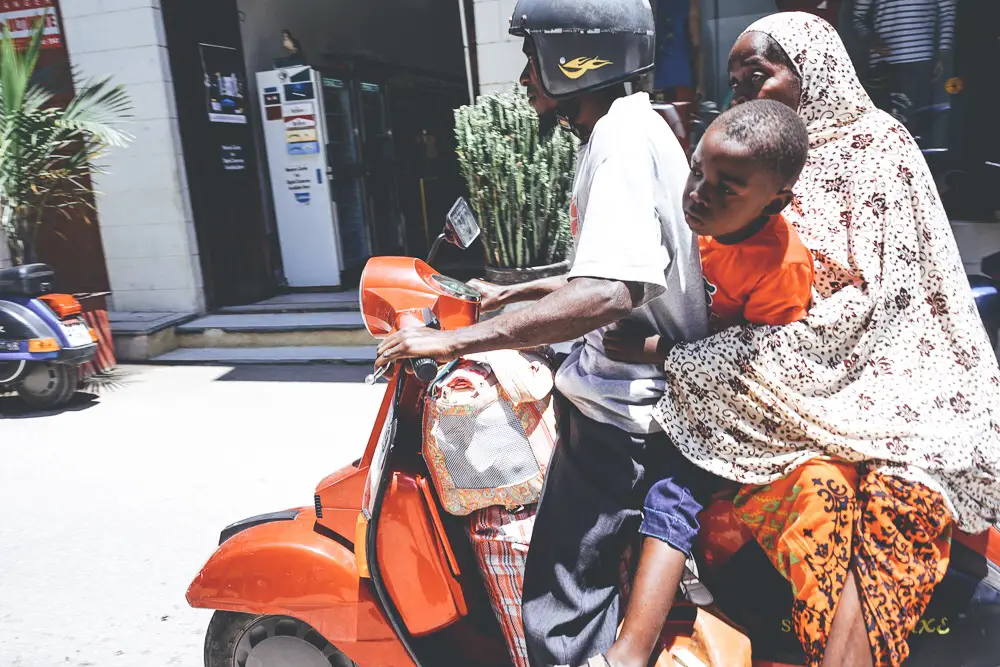 "Photography is a way of feeling, of touching, of loving. What you have caught on film is captured forever… It remembers little things, long after you have forgotten everything."
— Aaron Siskind
What was your magic day in 2015! I am really curious to know. Please share in the comments below. Thanks so much
ADDENDUM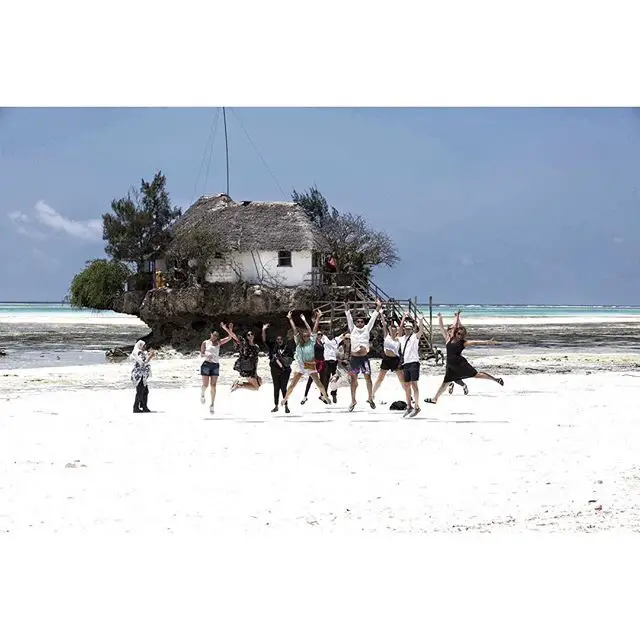 Photo credit @ialbeshari
Please check the Instagram of these amazing people who joined the TravelwithTJD tour to Zanzibar, Africa
Special Thanks @flydubai .  @ritzcarlton @waldorfdubai @park_hyatt_zanzibar  @melia.zanzibar
Big thanks to Michelle of TravelJunkieDiary who makes magic happen!