Last Updated on March 18, 2018 by gregor
During the Chivas Regal Whisky Chinese New Year Bar tour in Vienna, Austria we had the chance to interview Atsushi Suzuki bartender of the Speak Low bar in Shanghai, China and newly crowned 2017 Chivas Masters Global Champion.
Q: Atsushi Suzuki, you are bartender in the Speak Low bar – what should you know about the Speak Low Bar, what is the characteristic here?
I should know the concept of Speak Low. The concept of Speak Low is back in 1920s Speakeasy style bar. Characteristic of Speak low is the place has four floors, each floor has different concepts. My team and I are always thinking that how to make all the guests happy and give them new experiences by our concepts and hospitality. We would welcome the guests to our bar to enjoy our unique concepts, great hospitality staff and of course delicious drinks.
Q: Congratulations! As the newly crowned 2017 Chivas Masters Global Champion, what does that mean for you?
It means a lot to me. Before I won the Chivas Masters I always looked for an opportunity to see the global bar scene. After I won the Chivas Masters my life was completely changed. I started travel around the world to do the guest shifts and met many peoples talked about the cultures, F&B industry, bar tending and some secret night life with them. The Chivas Masters gave me a big life changing for the rest of my bartender life.
Q: What are the special features of Chivas Regal Whiskys for you?
For me, the special features of Chivas Regal Whisky is the long history. It began from Scotland and brought it to New York became the first luxury blended whisky brand in the world. Of course, Chivas Regal whiskies have elegant blended aromas and tastes but Chivas family keeping their history and tradition until today.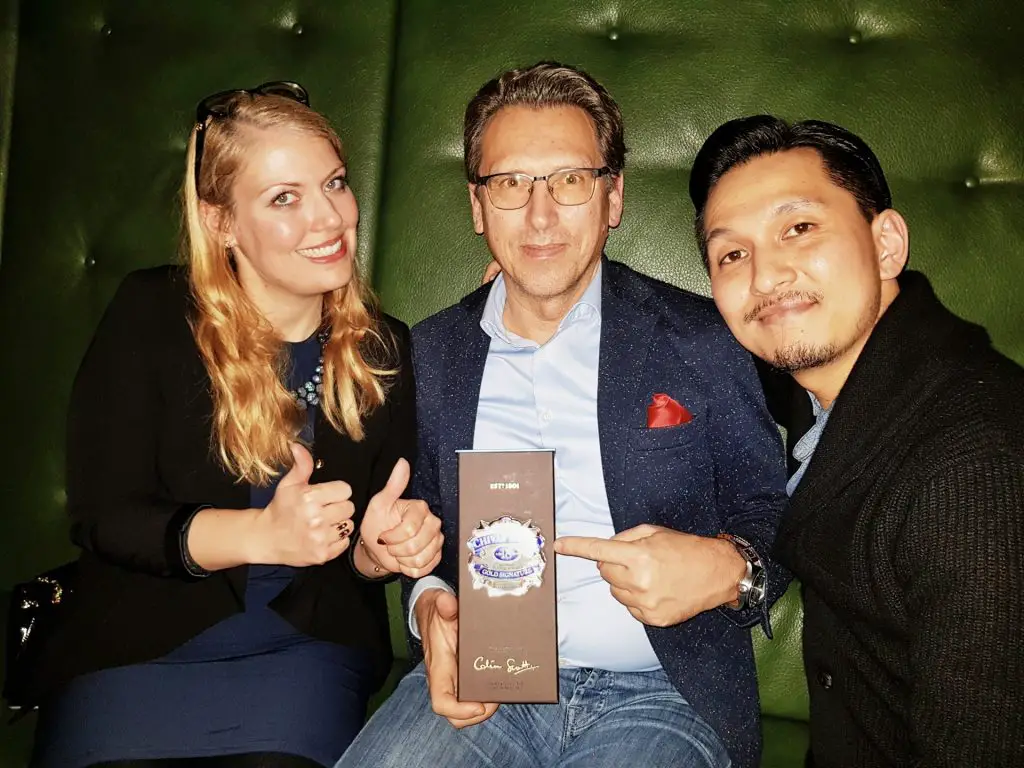 Q: What is the ideal glass for Chivas Whisky and what is the reason for it?
It depends on how to enjoy Chivas Regal. If you prefer to enjoy it neat, I would prefer to use Glencairn whisky glass because it could keep aroma in a glass till the last sip, so you could enjoy it with aroma and taste until the end. For me, if you prefer to enjoy it highball or on the rock the glass doesn't affect to taste and aroma. You could enjoy it with fancy cut glass because Chivas Regal has long history and it's the first luxury blended whisky in the world, so you may enjoy it Chivas Regal itself and history as well. I also enjoy it with Japanese super thin glass because it doesn't feel like you are grabbing a glass you grabbing a drink itself so it depends on my mood.
Q: You have created a signature cocktails with one of the Chivas Whiskys – for which Chivas Whisky did you decided and why?
My team created a cocktail called "the Double Talk" for the grand final. We needed to make a new ritual with Chivas Regal. We decided to use Chivas Regal 12 years as based of this drink because we wanted to make a cocktail wherever you live. The theme/concept of our ritual is "To a start of a new friendship, this is a conversation beyond words." The ritual ensured the drink was designed to be shared and allowed the drink to be adapted and personalized for different countries around the world.
Q: What is the name of your cocktails and what inspired you to your creation … do you have a particular taste for the ingredients?
As I mentioned the name and what inspired by in previous question. It's a classic Boulevardier twist cocktail and garnish with customized flavor to your country.
Q: Please prepare your Chivas Winner Drink "The Double Talk" for us and explain the preparation ……
Add all the ingredients in a mixing glass fill with ice. Stir, pour into a chilled small decanter with rock glass on the side.
Q: What other activities are planned with Chivas Regal within the next months?
I will start travel to Thailand, Japan, Hong Kong and main land in china to do the judge for Chivas Masters 2018.
Q: what is your favorite Chivas Whisky – and what do you like about it?
I personally enjoy Chivas Mizunara because It always reminds me my home.
Q: Finally – it is your first time in Vienna, tell us about your impressions of Vienna?
Vienna is beautiful city. People are so kind, and food is delicious (my favorite was Tafelspitz!). also, bar scene is very interested there. A lot industry people who I met on this trip they told me that Vienna bar scene is just started so I'm very much looking forward to seeing the future. I would love to come back in Vienna to see how it's going to change and develop in near future.
Thank you Mr. Suzuki for the interview
In wonderful cooperation with Pernod Ricard, Austria